Halo Investing Raises $100M Series C After a Year of Rapid Growth
The company has raised a total of $120 million to date.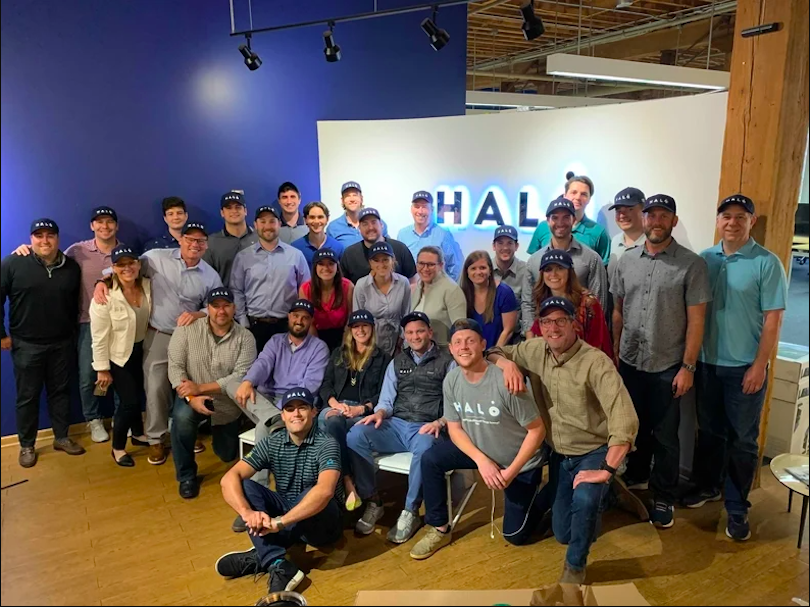 Chicago fintech company Halo Investing just received an investment of its own. On Tuesday, Halo announced the closing of its $100 million Series C funding round, which was led by Owl Capital. This new round dwarfs the $12 million Series B Halo raised over two years ago, and brings the company's total funding to $120 million.
Halo allows people to invest in structured notes, which are a protective form of investment. Let's say you buy a significant amount of stock in one company (Apple, for example), you want that company's stock to increase in value, but there's also a chance that the value could go down causing you to lose money. Buying a structured note would allow you to be protected from that downside at the cost of giving up some of that upside. So if you buy a structured note with 15 percent downside protection over two years, you wouldn't lose any money if the stock dropped 15 percent or less over those two years (if the stock goes up in value you'd be paying a percentage of your gains).
But the thing about structured notes is that they're traditionally reserved for high-net-worth investors, meaning that people can only buy them if they're investing seven-figures worth of money. Halo investing has developed a way to bring down that barrier to entry, allowing more people to invest in structured notes with much smaller amounts.
"Structured notes are not only important, but they're the last bastion of capital markets that hasn't been disrupted and democratized. That's why we saw this really important need to solve this wealth gap issue and savings gap issue with the products that we have," Halo co-founder and president Jason Barsema previously told Built In. "The structured note market is a $3 trillion market that 99 percent of the world doesn't have access to. So it's interesting to think about what we can do if we make it open to everybody."
Right now, Halo's structured notes platform is only available to financial advisors, wealth managers, private banks and registered investment advisors. But the company has previously hinted that it may make it available to the general public in the future. Still, the company has seen wide user adoption and grown dramatically among its key demographics. Halo grew by 550 percent in 2020, putting it on the radar of Fast Company's list of most innovative fintech companies. Halo also onboarded over 40 global banks and carriers to its platform over the past two years.
"It's crazy. From 2017 to 2018, we grew about 300 percent. From 2018 to 2019, we grew about 300 percent. 2019 to 2020, we grew 550 percent. And now from 2020 to 2021, we will grow by about 400 percent," Barsema previously told Built In.
The size of the company has been growing rapidly too. It went from 35 employees to about 120 employees between May 2020 and May 2021, at which point it announced its intentions to grow to around 200 to 250 employees by the end of the year. The company is still actively hiring for roles across the board.
This new funding will allow the company to continue that growth, as well as expand upon its product.
"Halo is at the forefront of protective investing, enabling individuals to benefit from investments that haven't been accessible to the masses — until now," Abhinav Tiwari, general partner at investor Owl Capital, said in a statement. "We are excited to partner with [Halo CEO and co-founder] Biju [Kulathakal] and Jason to support their explosive growth and vision in making investing more inclusive by democratizing structured notes, one of the last areas of investing that hasn't been disrupted."