These 5 Companies Raised Chicago's Biggest Funding Rounds in October
Q4 got off to a busy start in Chicago with a number of large funding rounds announced last month.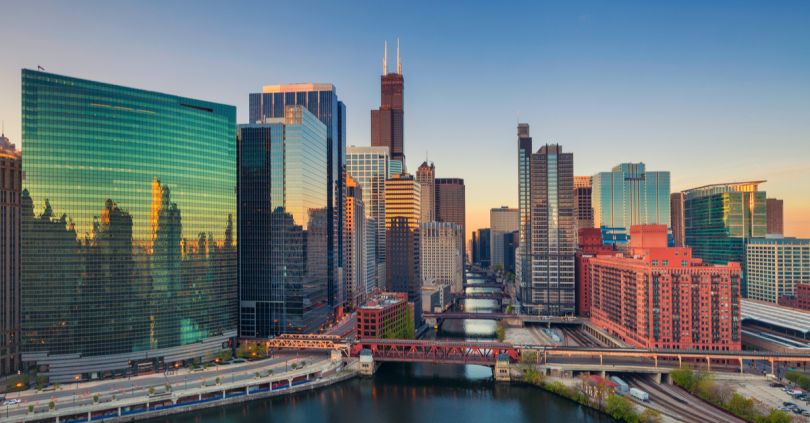 A busy month of fresh investments brought plenty of activity to Chicago tech companies in October. Read on to see which local companies led the way in VC activity last month. 
#5. $4 million, October 20
An online grocery store set to open its first location in Chicago early next year raised $4 million last month. The store is catered to online orders that can be picked up, skipping the in-store shopping experience. The startup will allow customers to shop on its app or online and can pick up their items when they are ready, similar to other curbside services. 
#4. $10 million, October 18
Hunt Club is the tech recruitment company that is hoping to change the process of hiring and recruiting. The company raised $10 million in a Series A funding round from Teamworthy Ventures. Hunt Club plans to expand its Talent Expert Network and recruiting team. 
#3. $80 million, October 6
The Mom Project connects working women to the jobs that fit them. Part of its mission is to make sure women don't have to choose between a career and being a mom. The Chicago-based company raised $80 million in order to continue its growth. 
#2. $100 million, October 12 
Fintech company Halo allows clients to invest in structured notes, a more protective form of investing. In a Series C funding round led by Owl Capital, the company gained $100 million. Its product is only used by certain clients such as private banks registered as investment advisors, but may expand in the future as the company grows. The company is currently hiring and working on expansion. 
#1. $5.2 billion, October 14 
Thanks to Walgreens' investment, VillageMD, the healthtech company that provides tools to health providers, gained $5.2 billion for its continued expansion. The Walgreens Boots Alliance now has a bigger stake in the company. The new investment will allow VillageMD to expand its clinics across the nation, and the company is currently hiring for many roles.