Tegus Is Hiring 400+ After Raising $90M in Series B Funding
The Chicago-based market intelligence company is also expanding in Europe.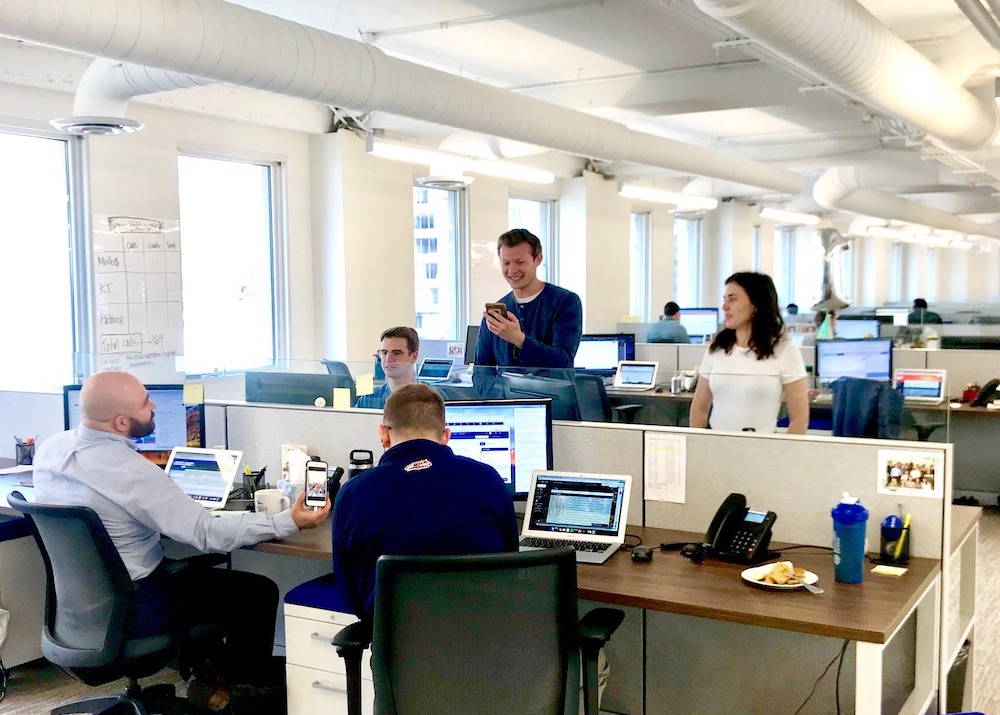 Chicago-based startup Tegus has its eyes set on international expansion following a new round of funding.
On Monday, Tegus announced the close of its $90 million Series B funding round, which was led by Oberndorf Enterprises and Willoughby Capital.
Founded in 2017, Tegus has built a market intelligence platform for businesses to make informed decisions. The company has gathered a large collection of market research and data, which Tegus provides to its 1,000-plus customers. Companies that use the Tegus platform include institutional investment firms, banks, consultancies and other Fortune 1000 enterprises.
"Every company in every industry relies on qualitative insights and information to make better decisions, faster," Tegus co-founder and co-CEO Thomas Elnick said in a statement. "Tegus created a modern research hub which rapidly educates users on the most relevant business topics, enabling informed decisions."
This type of platform has proven to be quite useful to businesses amid the uncertainty of the pandemic, and as a result, Tegus has seen a sharp increase in demand for its product. Tegus' customer base has grown 300 percent in the past year. The company has also grown its employee headcount from 115 to more than 300 in that time.
This new Series B funding will allow Tegus to continue that growth. The company plans to use the funding to invest in its product offering and hire new employees. Tegus says it's looking to hire more than 400 new people next year across its sales, product and engineering teams.
Some of this growth will help support Tegus as it expands into the European markets. In order to do that, Tegus announced that it's opening a new office in Waterford, Ireland, and investing in its European operations and go-to-market strategies. The company has also pledged to hire 100 people for that region over the next two years.
Tegus is co-led by Thomas Elnick and his twin brother Michael.
"Today's announcement reflects the strength of our business, the enormous customer demand for our products and the incredible opportunity ahead," Tegus co-founder and co-CEO Michael Elnick said in a statement. "Our investor base is unique in that all of them have been Tegus customers for many years. We feel fortunate that our largest investors are also daily users of our product, and we are excited to partner with Oberndorf and Willoughby to draw on their experience building differentiated companies for the very long-term."