How to Stay Customer-Focused With a Global Base
TransUnion operates in over 30 countries around the globe. Here's how it uses technology to harness its vast team's ideas and set the curve in a consumer-first marketplace. 
When TransUnion says innovation can come from anywhere, they mean it literally. 
After all, the information and insights company has teams located across 30 countries — and according to Deepika Duggirala, senior vice president of global technology platforms, ensuring these teams work in tandem is a key priority.
"If a team in Brazil is building a new solution, our goal is to make sure it can be leveraged in other parts of the world as well," Duggirala said. "Innovation can come from anywhere at TransUnion. Our technology makes it available everywhere."
This sharing of ideas is vitally important in today's fast-changing landscape. With the rise of e-commerce and consumer-driven marketplaces, competition is fierce and there's little room for any tech company to make a misstep. The stakes are even higher for TransUnion, which touts a customer base of over 65,000 businesses. 
To keep its edge, Duggirala says the company relies on global shared services that run through a modular cloud-native platform. 
"Platforms are powerful," she said. "They create an ecosystem and a community that leverages reusable components and shared data, so developers can focus on building customer value quickly."
To learn more about how TransUnion leverages technology to spur innovation and ultimately better support its customers, Built In Chicago connected with Duggirala. She spoke to how the unique combination of tech tools and human touch has contributed to TransUnion's success over the years. 
Information for Good®
TransUnion's goal is to ensure each consumer is reliably represented in the marketplace. The company's tech is able to comb through 90,000 data sources, like financial institutions and public records, to paint a robust portrait of 1 billion consumers across 30 countries. This information allows businesses to make better decisions about the offers they extend, and allows consumers to understand how they can access new opportunities and a higher quality of life. 
What's your view on the consumer-first marketplace? What is TransUnion's response to this pivot?
In recent years, there's been a tremendous shift to online commerce, which has dramatically increased throughout the pandemic. Consumers hold more power than ever before. They expect fast, easy, personalized experiences, and have their pick of service providers — a shift that's evolved our consumer relationships and our approach to product development. 
This increase in online commerce means more consumer data and direct, continuous end-user feedback that's always readily available. By leveraging this data, it becomes easier to understand the "why" behind consumer behavior and make better product decisions that are directly based on their needs and preferences. 
Beyond B2B interactions, the global technology platforms (GTP) team also leverages this data to put the consumer at the center of our product development strategy and position our innovation centers to enable delightful experiences. Our business customers can then use these insights to provide consumers with the opportunities and experiences they expect, while increasing financial inclusion around the world.
For TransUnion, I wouldn't call this a pivot. It's more of an amplification of our existing strategy and how we enable our developers to focus on creating solutions for our consumer base. We're consistently seeking to offer products and solutions that enable trust between consumers and businesses. The pandemic simply accelerated our shift to cloud-based platforms and how we're delivering on that promise.
What role does TransUnion's technology play in its vision for an enhanced global environment? 
As TransUnion is a global information and insights company, we focus our technology and processes on a couple of things.
One is enabling the sharing of ideas and innovation across our teams. Another is allowing our global product and engineering teams to stay focused on innovation by providing best-in-class tools and training, and reducing the overhead of repeatable tasks that can be automated or offloaded from teams to focus on innovation. Associates are our customers too, and our technology is key to our associate experience. We're continually working toward creating a more streamlined environment that enables them to expand their skills and remain focused on innovative and disruptive solutions.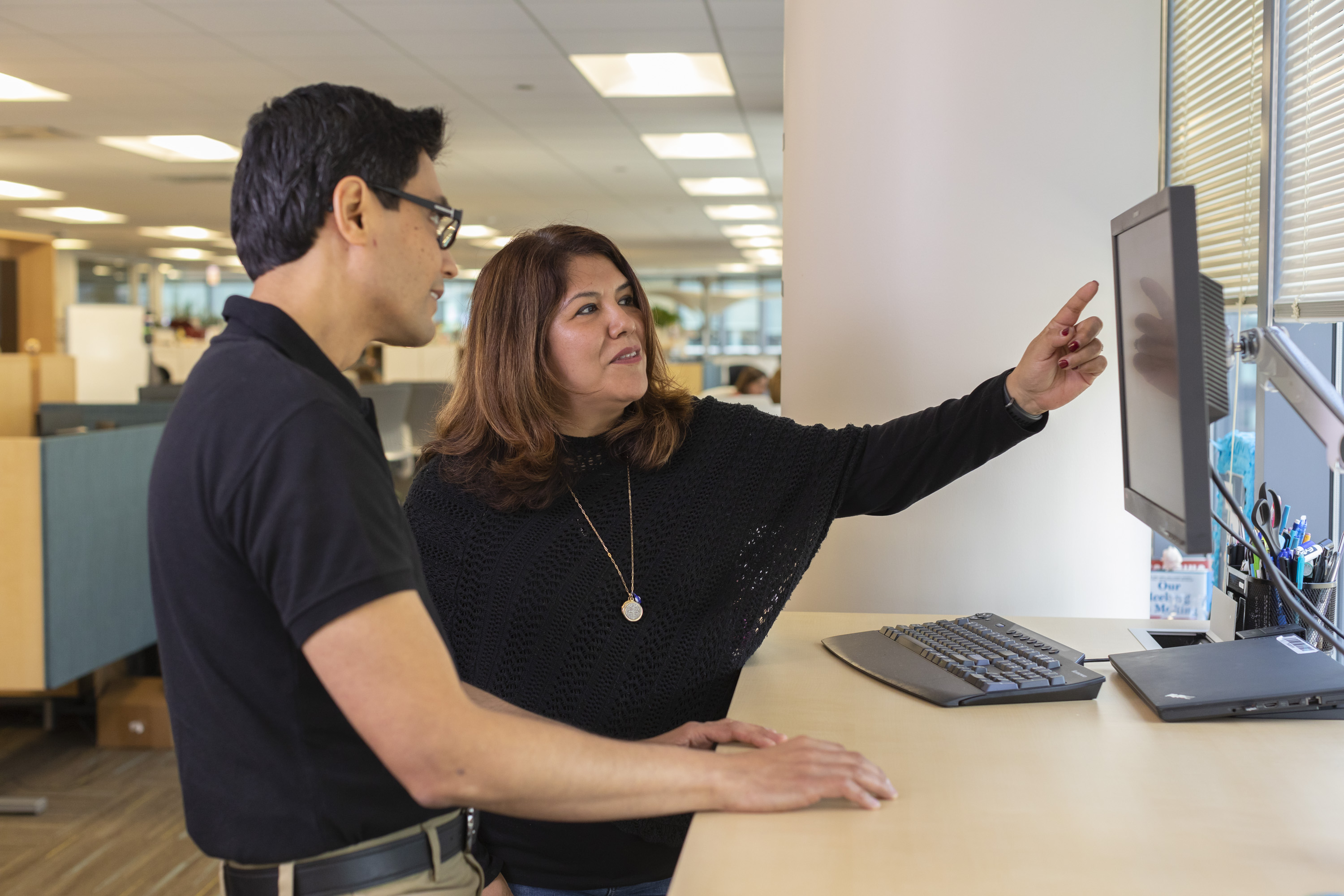 Walk us through TransUnion's API-first strategy, as well as the cloud foundations your team is leveraging. 
APIs drive value for business and technology. When a developer builds an API on top of a complex piece of functionality, they've abstracted out the complexity and allowed developers to benefit from it with just one or two lines of code. Our goal at TransUnion is to embrace this immense power and flexibility by providing APIs for all the capabilities we build. That allows developers both within TransUnion and in our customer and partners' teams to take advantage of our data and solutions in new and creative ways. 
We're also enabling a consistent, secure way to deploy and manage our infrastructure in the cloud. Infrastructure as Code (IaC) scripts provide the APIs for developers to instantiate the requisite cloud services, and deployment pipelines provide the templates with which to deploy software and APIs within these instances. Developers and site reliability engineering teams can now use the same scripts to deliver their code, not just in the region where they're physically located, but also into TransUnion's global cloud environments with a single command. 
Our API-first and cloud-based strategy allows us to create consistent experiences across all our regions and expand local innovation to a global scale for our customers. This means they benefit from even faster delivery and curated products built to maximize the value to them. 
How TransUnion talent levels up
Tuition reimbursement
One-to-one career coaching through mentorship programs
Paid certifications
Online course subscriptions
Lunch and learns
Career pathing that supports cross-functional moves and internal promotions
How does TransUnion encourage creativity and passion on its team? 
You'll often hear our Chief Information & Technology Officer, Abhi Dhar, say the quote, "Culture eats strategy for breakfast." We're proud of our culture. Engineers are natural problem-solvers, and we seek out talent that's equally creative and adaptable to build teams that embrace challenges head on.
This has been especially important during the pandemic, when we exchanged our in-office, personal interactions for virtual interactions from home offices, living rooms and even bedrooms. Our managers and people leaders seamlessly adjusted to this new blend of work and personal personas to ensure their teams continued to come together. They ensured associates still had opportunities to connect, have fun and get work done. It was inspiring to see how our teams didn't skip a beat as they leaned on each other to navigate these new challenges and kept TransUnion moving forward.
We've established a culture of ongoing education, and invest in our associates because we recognize the value of their active partnership. We're continually expanding the training opportunities and development programs we offer to empower them with new skill sets and prepare them to become future change agents at TransUnion.