John Deere's Tech Office, LanzaTech Got $30M, and More Chicago Tech News
Here's what you may have missed in the world of Chicago tech.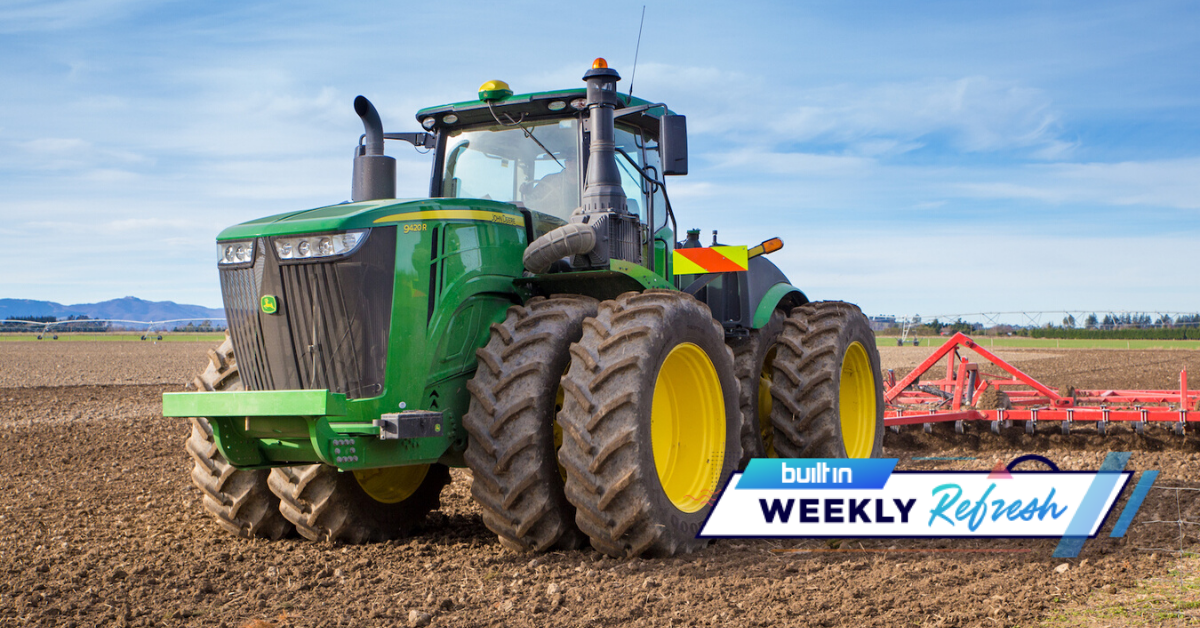 Acquisitions and expansions are just some of the headlines taking place in the Chicago tech world. See which companies are gaining attention and which are hiring. This is the Built In Chicago weekly refresh.
John Deere announced a new Chicago. John Deere, a big name in heavy machinery and tractors, is opening a tech-focused office in Chicago. The company is based out of Moline but has decided to expand out into the Fulton Market District. The company's new office is set to open in late summer or early fall of 2022. John Deere also plans to hire 150 IT employees over the next two years. [Built In Chicago]
Vivid Seats acquired Betcha Sports. Vivid Seats is a marketplace that connects buyers with tickets for all types of events. Chicago-based Betcha Sports is a money sports app with social and gamification features. The acquisition will allow Vivid Seats to expand into the online gaming space. [GlobalNewswire]
CHICAGO TECH QUOTE OF THE WEEK
"In B2B sales, it is critical to identify when buyers become unresponsive, especially when the opportunity is part of the forecast. Promptly identifying when a customer stops engaging with your team enables [the] implementation of improvement plans and more accurate input into the forecasting process. Content engagement has always been the missing piece of the engagement analytics puzzle. With the combined solution, revenue teams will now know if a buyer is actively reviewing case studies, value calculators and presentation materials, even sharing them with multiple other stakeholders." — Todd Abbott, CEO of InsightSquared
Mediafly announced plans to acquire InsightSquared. Sales enablement and content management platform Mediafly is acquiring InsightSquared, a company that provides sales intelligence solutions. The acquisition will create a first-of-its-kind B2B platform allowing customers to have a full view of what is happening in every stage of their forecasting and execution. Both companies are currently hiring. [Built In Chicago]
LanzaTech raised $30M. The company raised $30 million in new capital from steel manufacturing company ArcelorMittal. LanzaTech aims to reduce global emissions by using carbon recycling technology to turn pollution into different products like perfume and shampoo. The company has also partnered with many companies across multiple sectors including tech, oil and beauty. [ChicagoInno]
ActiveCampaign plans to open three new offices. ActiveCampaign, a Chicago startup providing businesses with a customer experience automation platform, announced it will open offices in three new markets. The new locations include Indianapolis, Dublin and Florianopolis, Brazil. The company will continue providing a hybrid work model and is actively hiring. [Built In Chicago]