Why You Should Apply to These 7 Tech Companies Hiring Now
Go beyond the job description and learn what sets these Chicago companies apart from all the other ones hiring right now.
Conventional wisdom states that job seekers need to sell themselves to companies, but in today's tight labor market that dynamic has flipped. While the shoe may be on the other foot now, the fit is still the same. Nothing sells like authenticity, whether it's a candidate sharing what inspires them about a company's mission or a business explaining how its growth has created opportunities for employees to advance their careers.
Joanna Ren, director of data engineering at SMS Assist, has seen this firsthand in her seven years at the company. 
"Just as I have developed my skills and added to my responsibilities over the past seven years, SMS Assist has grown tremendously as well," Ren said.
Ren began her career as a database administrator, and her career grew right alongside SMS Assist, which has raised nearly $200 million in funding since 2015 and continued to grow in headcount. Now as a director and leader in the company's product and tech organization, Ren makes it a point to ensure others have access to the same growth opportunities she did.
"Prodtech leadership allows team members with an initiative to explore new products and develop ideas with more flexibility than other companies," Ren said.
Chicago companies will also proudly sell job seekers on their employee-focused perks and benefits packages, tangible commitments to diversity, equity and inclusion, and future growth plans — but only if you ask. We did just that, so read on to see the pitches SMS Assist and six other local companies made.
What they do: Businesses in the food service, warehousing and hospitality industries use Instawork's staffing platform to find local, hourly workers on demand. 
Growth plans for the next 12 months: "I joined Instawork in February to build a new sales team in the light industrial vertical. There are currently seven senior account executives on the team spread between Chicago, Nashville and Philadelphia, and by the end of the year there will be three to five more new team members. The goal is to have my current SAEs promoted or on track for promotion in the next 12 months. Continued opportunities for growth are important to provide for high-performing employees, and our internal teams are the heart of our business!"
What's fueling the growth: "Instawork is expanding into new markets this year: We launched two new markets in June — Kansas City and Charlotte — and plan to launch more throughout the year. Our sales team is vital to the success we have in these new markets, which is why we're continuing to hire talented AEs and SAEs."
What sets Instawork apart for potential applicants: "Instawork is creating economic opportunity for local businesses and professionals across the globe. We're rebuilding how staffing works to address the needs of businesses and hourly workers in today's world. Our team is passionate about our mission, company values and the success of our coworkers."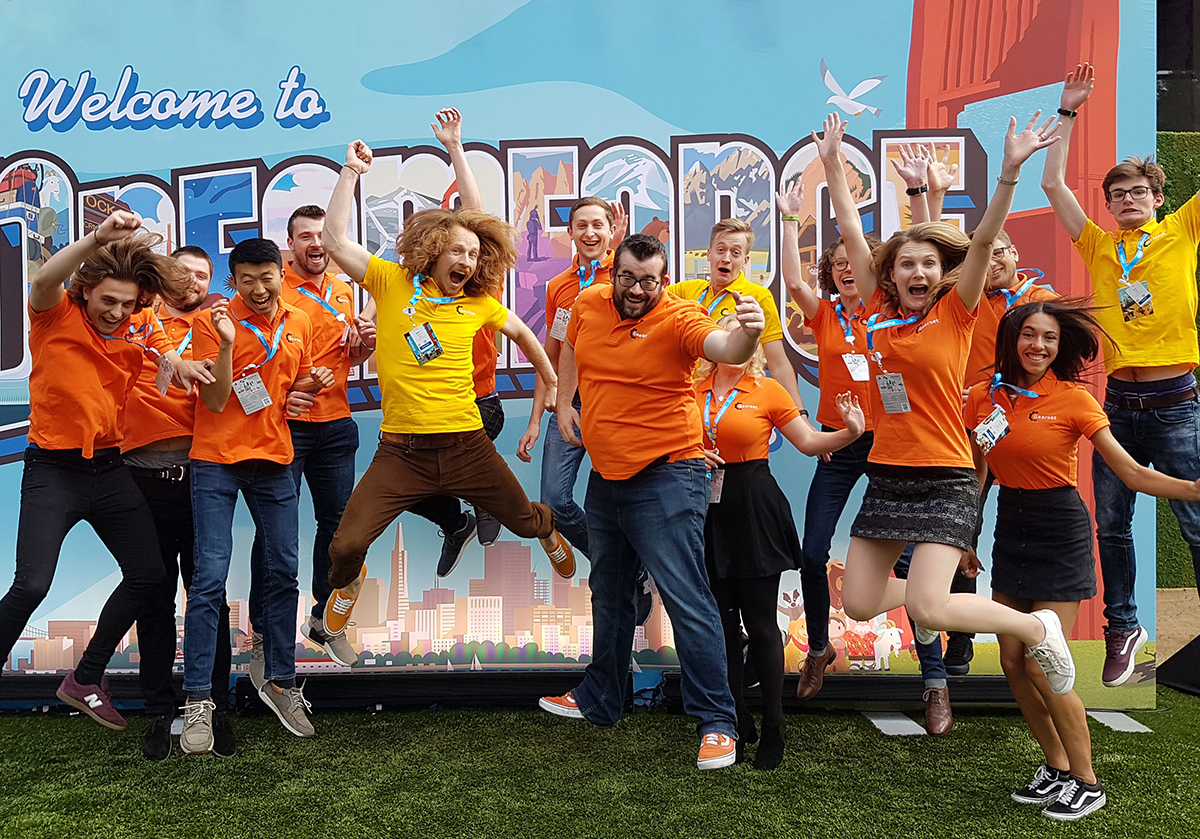 What they do: Salesforce engineers, managers and administrators use Gearset to bring DevOps practices to Salesforce development and deployment.
Growth plans for the next 12 months: "Since launching in 2015, we've grown from a seven-person startup to a scale-up with more than 160 people and offices in Cambridge (UK), Belfast and Chicago. We've got ambitious growth plans and will continue rapidly scaling the company. 
"The exponential product-led growth we've seen so far, combined with the exciting new funding we've just announced, will allow us to accelerate work on our product and further grow our sales and marketing functions."
What's fueling the growth: "We're focused on making our users successful and have built a product that solves the hard problems in Salesforce DevOps while being easy to use for teams of all technical backgrounds. In doing that, we've seen incredible growth in the number of Gearset users, and today some of the biggest and most impactful companies on the planet rely on us for their Salesforce deployments.
"Focusing on creating a great product that solves our users' needs has allowed us to expand really quickly in a huge market that's only growing. In the last year alone we've nearly doubled annual recurring revenue while maintaining positive cash flow."
What sets Gearset apart for potential applicants: "We've got the fast-paced, exciting environment of a startup with the success, stability and ambition of a scale-up. At Gearset you're surrounded by smart, pragmatic people with a genuine desire to build a great solution to help our customers succeed and have fun while doing it. That's been fundamental to our success so far and will continue to be as we scale. 
"Creating an environment where our team can deliver their best work has always been important. A culture based on collaboration, trust and transparency is not just a 'nice to have' but fundamental as it gives our team the autonomy to do amazing work."
What they do: SDI Presence is an IT consultancy and managed services provider that works with government institutions, aviation companies, healthcare systems and more.
Growth plans for the next 12 months: "SDI is growing fast and is hiring about 10 people per month. We will maintain that pace over the next year, putting us on track to double in size as a company very quickly. It's a very exciting time to be part of SDI thanks in large part to the significant growth in our ServiceNow, Oracle and cloud practices as well as our sales, utility and government teams."
What's fueling the growth: "When looking for an outstanding IT services partner, SDI sees an increased demand from our clients for diversity. SDI Presence is the largest certified minority business enterprise, or MBE, IT services firm headquartered in Chicago. Our clients, many of whom are engaged in modernization of legacy technology environments, are looking for qualified, diverse IT firms in their supply chain. Corporate America has a growing appreciation for the strategic value of IT and diversity and how they both contribute to organizational success."
What sets SDI Presence apart for potential applicants: "First and foremost, it's our culture. Diversity, equity and inclusion are not just a slogan but a core element in our daily business operations. The firm's approach to project work considers how we can impact our communities — through MBE partnerships, workforce development and apprenticeships. 
"In addition, we provide our employees with a wide range of project opportunities that cover a broad swath of the IT industry. Employees have access to professional development tools to advance their skill sets. What we hear from our employees is that working at SDI feels like being part of a family, and we are very proud that we can provide our colleagues a professionally and personally gratifying workplace."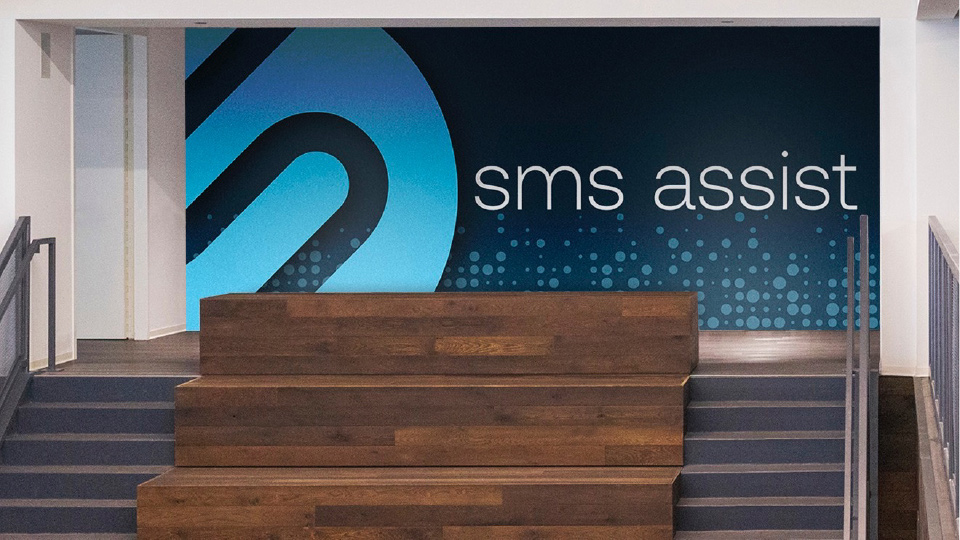 What they do: Facilities management professionals in retail, residential real estate, banking and more use SMS Assist's technology platform to schedule and manage maintenance and maintenance technicians.
Growth plans for the next 12 months: "The growth of our technology has necessitated the expansion of our prodtech and engineering teams during 2022. We have set an ambitious goal of doubling our prodtech team over the next year to match our lofty operational targets."
What's fueling the growth: "Over the past two years our team has made huge strides in data storage, deployment and analysis. These data management efforts led directly to leaps forward in our product offerings and operational strength. Superior data management practices and a commitment to improvement through two of our core values—relentlessly innovative and ambitious—have seen the prodtech team reach impressive goals this year. We continue to drive automation in our processes and improve the ability of SMS Assist to deliver unrivaled service to our nationwide network of customers and affiliates."
What sets SMS Assist apart for potential applicants: "Prodtech leadership allows team members with an initiative to explore new products and develop ideas with more flexibility than other companies. Just as I have developed my skills and added to my responsibilities over the past seven years, SMS Assist has grown tremendously as well. We love data engineering candidates who consider themselves compassionate data wizards, folks who are geared up and ready to discover what the data we capture really means to our business. 
"When it comes to data engineers, we look for well-rounded, empathetic individuals who cannot wait to dive into solving problems. Our data engineering team is tasked with helping many departments solve their data storage problems by producing elegant, logic-based approaches to preparing metadata for use down the line."
What they do: Alliant Credit Union is an online credit union offering checking and savings accounts along with home, personal and auto loans.
Growth plans for the next 12 months: "We've grown headcount 22 percent since January 2020 and anticipate growing another 5 to 7 percent in the next 12 months. Our business growth and positive operating leverage have enabled new investment opportunities, spurring substantial new career opportunities for employees. We are filling roles in all business areas, but our primary focus for the next few months is technology, digital and retail lending. 
"Our savvy, selfless and socially responsible guiding principles and digital-first strategy position Alliant as a challenger and thought leader in the financial industry. We are on a mission to continue disrupting outdated banking norms, and that makes working for us exciting, meaningful, challenging and rewarding."
What's fueling the growth: "Our growth is fueled by member growth, which is driven by our best-in-class products, services and rates. We stand out from other financial institutions because of our selfless and digital-first approach, which makes us an exciting place to work for finance professionals and folks in marketing, digital and technology.
"Employees work cross-functionally on campaigns and banking solutions that help members reach financial independence. We are on a journey to become one of the highest-performing financial institutions in the industry, and we're making significant progress. Every team contributes to our success and it's an exciting time to be part of the Alliant team."
What sets Alliant apart for potential applicants: "Our culture of caring for our employees, members and communities. We emphasize employee engagement and provide opportunities for personal and professional development. As a not-for-profit financial cooperative, our members are our owners and the 'why' of all we do. We have some of the best rates in the industry, our technology teams recently launched a revamped online application system, and last year we eliminated overdraft and non-sufficient funds fees. 
"We are also committed to the communities we serve. We're focused on giving back, being socially responsible and doing good. Our focus on bridging the digital divide allows us to make an impact by minimizing digital inequality. We're not a typical financial institution. Our digital-first member-focused mission allows employees to make an impact on the industry, which is one of my favorite parts of working for Alliant."
What they do: Companies use Crafty's platform to manage orders for food, beverages and office supplies.
Growth plans for the next 12 months: "We started 2022 at under 100 employees and expect to close out the year with a Crafty crew of more than 200! This includes employees across all functions and levels in multiple U.S. cities. We're hiring key roles across our technology, product, marketing and sales teams. Another critical part of Crafty's 2022 people-growth strategy includes an emphasis on executive hires and bringing in top talent from across the Chicago tech scene. 
"New leaders such as Allison Cuca, our VP of product, have established their own teams and strategies, contributing unique and thoughtful perspectives to our business. Opening more roles and expanding our teams enables us to offer opportunities for internal mobility."
What's fueling the growth: "On April 26, Crafty announced its $10 million Series A. The pandemic was one of the most challenging experiences we've faced as a company and it required us to innovate and pivot. We evolved our business model in a way that allowed us to scale rapidly and continue driving toward our mission: to help companies craft better workplaces. 
"After fulfilling orders from Crafty-operated distribution centers in Chicago and the Bay Area from 2016 through 2020, our team launched a third-party fulfillment model in 2021 that took us from two markets domestically to over 25 markets globally and led to a 900 percent year-to-date growth in revenue. We'll use our Series A funding to invest in growing our team and product, with a key focus on recruiting new talent and the retention of our amazing employees. We're truly just getting started!"
What sets Crafty apart for potential applicants: "One of Crafty's core values is: 'We explore different perspectives.' We have a culture of caring that is carried out by our progressive, smart and authentic crew. Our workplace is energizing and just plain fun, and we pride ourselves on having an amazing mix of humans on our team. 
"Our work and culture are feedback-driven: Employees are encouraged to think critically, honestly and collaboratively. Being a values-led organization comes through in how we support our team. This includes our equity program, which empowers company ownership through stock options for all team members. We give equal parental leave, provide generous monthly stipends for health insurance, and are refreshing our 401(k) program to better reflect employee needs. Oh, and there are obviously snacks! 
"This year will see us move to a new HQ in Chicago that will provide greater comfort and accessibility as well as support different working styles. We recognize that employee expectations have evolved and we want everyone to feel excited and supported during their time with us. We feel so lucky to be building this amazing crew."
What they do: Financial advisors use Halo Investing's platform to build portfolios designed to protect clients against risk and offer defined investment outcomes.
Growth plans for the next 12 months: "We're really starting to scale, both as a team and as a technical solution. We may double in size again next year and are focusing on hiring more rockstar engineers and growth-oriented product managers. As we grow, we're spinning off smaller teams to focus on new projects and ideas."
What's fueling the growth: "Other teams are fueling the product and engineering team's growth. For example, our global sales team generates new partnership opportunities each day, which feeds our hunger to deliver scalable, protective investment solutions to users. On another level, part of what fuels growth is our alignment across departments. We're solving tough financial problems in an ever-changing landscape, and knowing we are delivering an impact and driving growth is contagious. When you're innovating at our pace you see the impact of your work daily: You can actually feel it, and this is also fueling our growth."
What sets Halo Investing apart for potential applicants: "We're emboldened to grow both ourselves and the company. We don't shy away from complex problems and still carry the same swagger we did with 20 employees as we do with 200. At Halo, you get to determine your path and get exposure to as much as you want along the way. We're always learning together and there's built-in flexibility. It's very rewarding once you get used to it. 
"When I host an interview, I often say Halo is like a cigarette boat passing a cruise ship and ask if the applicant can swim. I still ask that today and I'm still excited now."