CampfireSocial Is Digitizing the Trade Show Industry With Its Social Platforms
The startup licenses private social platforms to event organizers looking to expand their events.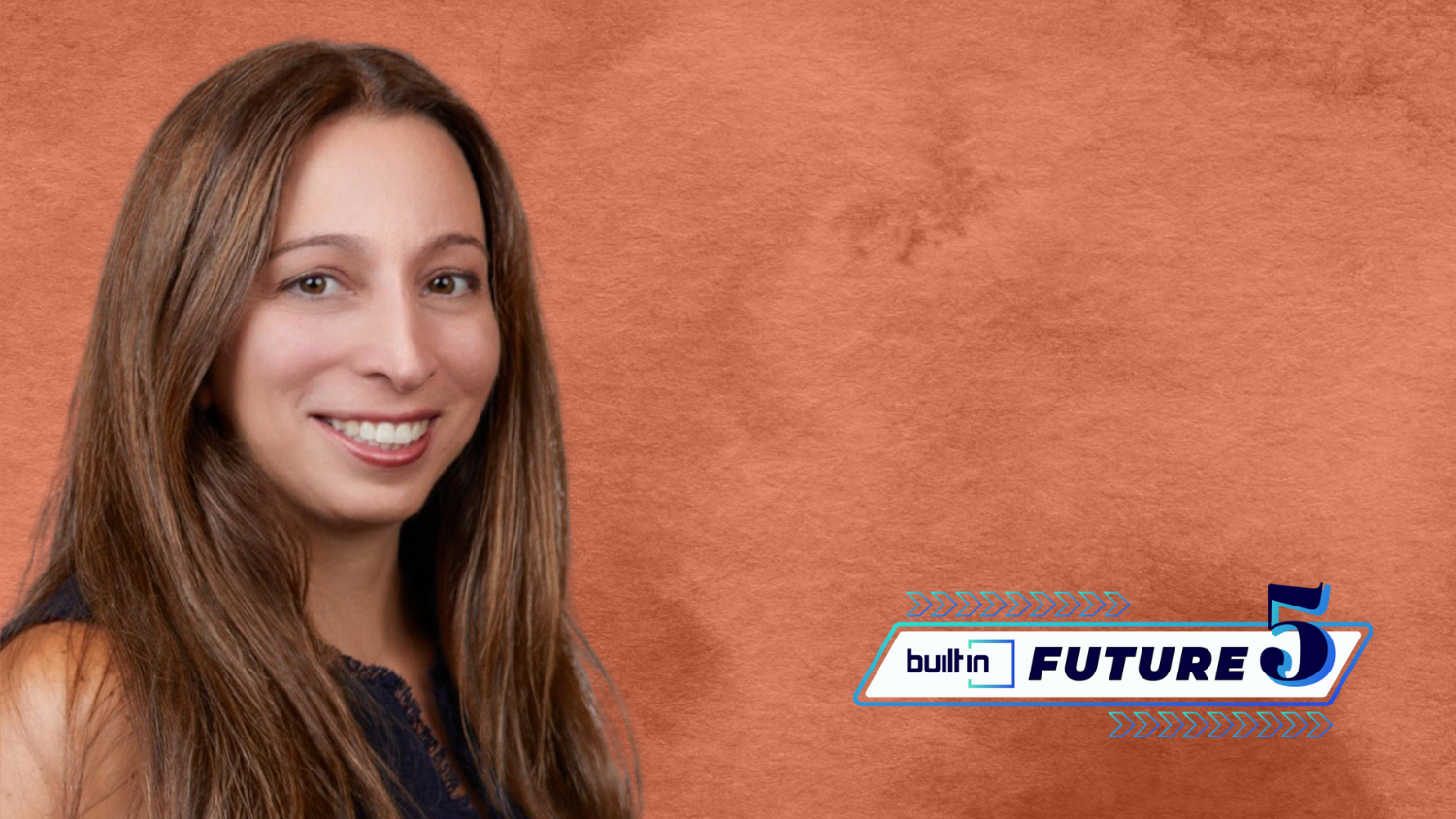 Sure, the latest initiatives from the Teslas, Apples and Googles of the industry tend to dominate the tech news space — and with good reason. Still, the big guns aren't the only ones bringing innovation to the sector. 
In an effort to highlight up-and-coming startups, Built In has launched The Future 5 across eight major U.S. tech hubs. Each quarter, we will feature five tech startups, nonprofits or entrepreneurs in each of these hubs who just might be working on the next big thing. Read our round-up of rising startups from last quarter here.
* * *
Trade shows are great places for professionals to network with new companies and learn a thing or two about the industry. However, due to the Covid-19 pandemic and the reckoning it has had on live events, fewer people are attending trade shows — even now as the world has largely reopened. Instead of making in-person trade shows virtual events that last only a few days, Chicago-based tech entrepreneur Erica Bishaf is using her startup CampfireSocial to further the impact of these events with private social platforms. 
Prior to launching CampfireSocial, Bishaf consulted with companies looking to put on large events. After the pandemic, she began thinking of alternative solutions to live events that would be more cost-effective and attract younger audiences. 
Associations and trade show organizers can license social platforms from CampfireSocial and invite brands and attendees to join the social platform. Once on the network, brands can post photos, links and more — similar to using other social media platforms. Coordinators can also offer sponsorships for the platform. 
"Our platform is based on the behavioral psychology around why trade shows work, which is the interconnectivity of the three C's — [community, content and commerce] — and we digitize this experience year-round," Bishaf told Built In. "People and exhibiting brands attend trade shows to network, rally around education and big ideas and then look for solution providers to materialize these ideas."
Our platform is based on the behavioral psychology around why trade shows work, which is the interconnectivity of the three C's — [community, content and commerce]."
Alongside an in-person event, CampfireSocial's social platforms increase the duration of the event for as long as needed. 
"This model allows for the host organization to learn from interactions to better understand the needs and wants of their constituents so they can create a more curated experience during their live events," Bishaf said.
Since launching in 2020, the Chicago-based startup has raised $1.2 million in seed funding and plans to continue raising capital in the near future.
"Our investors have been amazing to work with. They have not only provided capital but also guidance on important business matters. Each investor has a unique background and experience with startups and innovation, so we have the ability to tap into their experience.  It's given us a leg up," Bishaf said. "Based on our current traction, we are looking to raise again very soon."
The startup has also developed a new product called IGNITE!. This platform, which launched in November, helps event exhibitors and sponsors generate more leads by offering additional networking opportunities during and after the event. The goal of IGNITE! is to create better value for exhibitors' and sponsors' own clients, Bishaf said.
Going forward, CampfireSocial plans to expand beyond trade shows and associations into other business-to-business organizations. That offering is expected to launch next year.