SMARTCharts Plans to Raise Funds, Expand Partnerships in 2023
The Chicago-based healthtech platform helps patients visualize their recovery goals.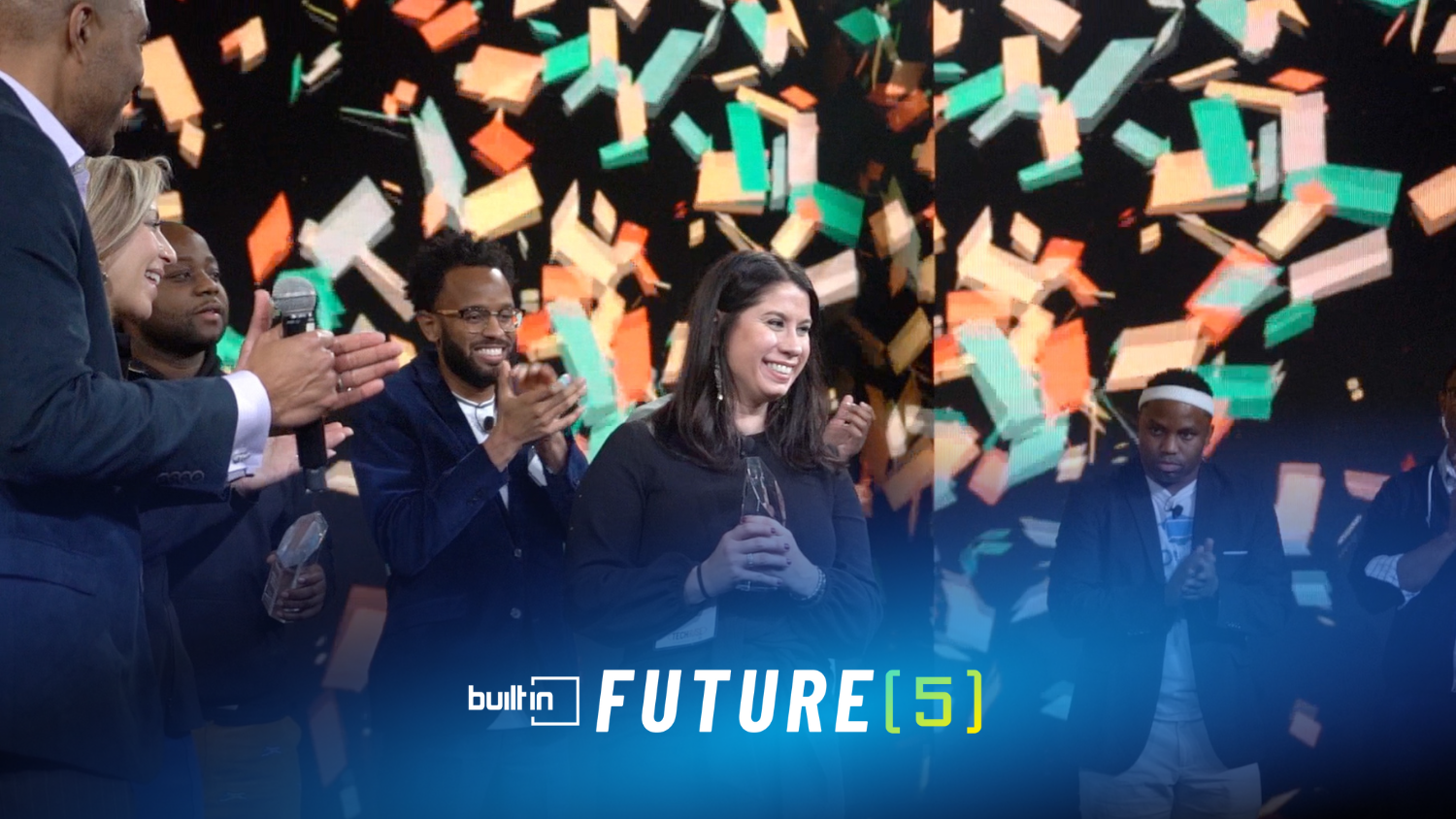 Sure, the latest initiatives from the Teslas, Apples and Googles of the industry tend to dominate the tech news space — and with good reason. Still, the tech titans aren't the only ones bringing innovation to the sector. 
In an effort to highlight up-and-coming startups, Built In is launching The Future 5 across eight major U.S. tech hubs. Each quarter, we will feature five tech startups, nonprofits or entrepreneurs in each of these hubs who just might be working on the next big thing. Read our round-up of rising startups from last quarter here.
* * *
Chicago-based healthtech platform SMARTCharts is capping off a stellar year. The startup is participating in Techstars Chicago's Advancing Cities Fund and won the $100,000 grand prize at the TechRise pitch competition in early December.
Now, SMARTCharts is poised for growth as it heads into the new year.
The healthtech platform is used by speech, occupational or physical therapists to communicate notes to their patients and help them visualize their recovery goals. The platform uses notes taken by therapists and then creates a visual for patients to see how they're moving toward recovery. According to SMARTCharts' founder Corinne Vargas, the visuals help patients better understand the treatment they are receiving and also make them more excited to attend therapy. 
According to Vargas, SMARTCharts work similarly to Fitbits and Apple Watches in that they display how close users are to achieving their goals. Instead of tracking steps or calories burned, the SMARTCharts plaftorm tracks how patients are recovering from things like knee surgeries, strokes or speech disabilities.
Before launching SMARTCharts, Vargas worked as a consultant for Deloitte and eventually went back to school to become a licensed speech-language pathologist.
"I basically realized that all the notes that I had to take for my patients and clients during the time were extremely cumbersome and really annoying and they were not useful to the patient," Vargas told Built In. "So, I use my Excel skills to create SMARTCharts, to automate my notes and automate the goals that were going into the notes."
The way that we communicate how patients are doing when they're getting better after a traumatic event has not changed in over 30 years."
Vargas told Built In she was inspired to launch SMARTCharts because her mother had suffered from a stroke when Vargas was younger. After the stroke, Vargas witnessed her mom relearn tasks like writing and walking.
"The way that we communicate how patients are doing when they're getting better after a traumatic event has not changed in over 30 years," Vargas said. "I was able to pull together the analytical side from my first career into my therapeutic career and put those things together to help patients that were just like my mom."
TechRise came about after Vargas learned about the competition from two founders who participated in the contest in 2021. She decided to apply for the competition in hopes of raising funds for SMARTCharts. 
After winning the grand prize at the competition, SMARTCharts is looking forward to 2023 with new ways to grow. In January, the company will be featured in the JPMorgan Chase showcase for Techstars and participate in the Prime Health Health Innovation Challenge in California.
Vargas said SMARTCharts will also close a $2 million plus funding round in 2023 to get its products into larger health organizations. The startup is also looking to partner with Chicago-based bone and join institutions to better help the local community.
"[SMARTChart] is for any situation where a patient is going through speech, occupational or physical therapy," Vargas said. "So it impacts every single one of us at some point in our lives, whether it's us personally or someone that we know."