Sanarai Helps Latinos Access Virtual Mental Health Services
The startup connects Spanish speakers to psychologists based in Latin America.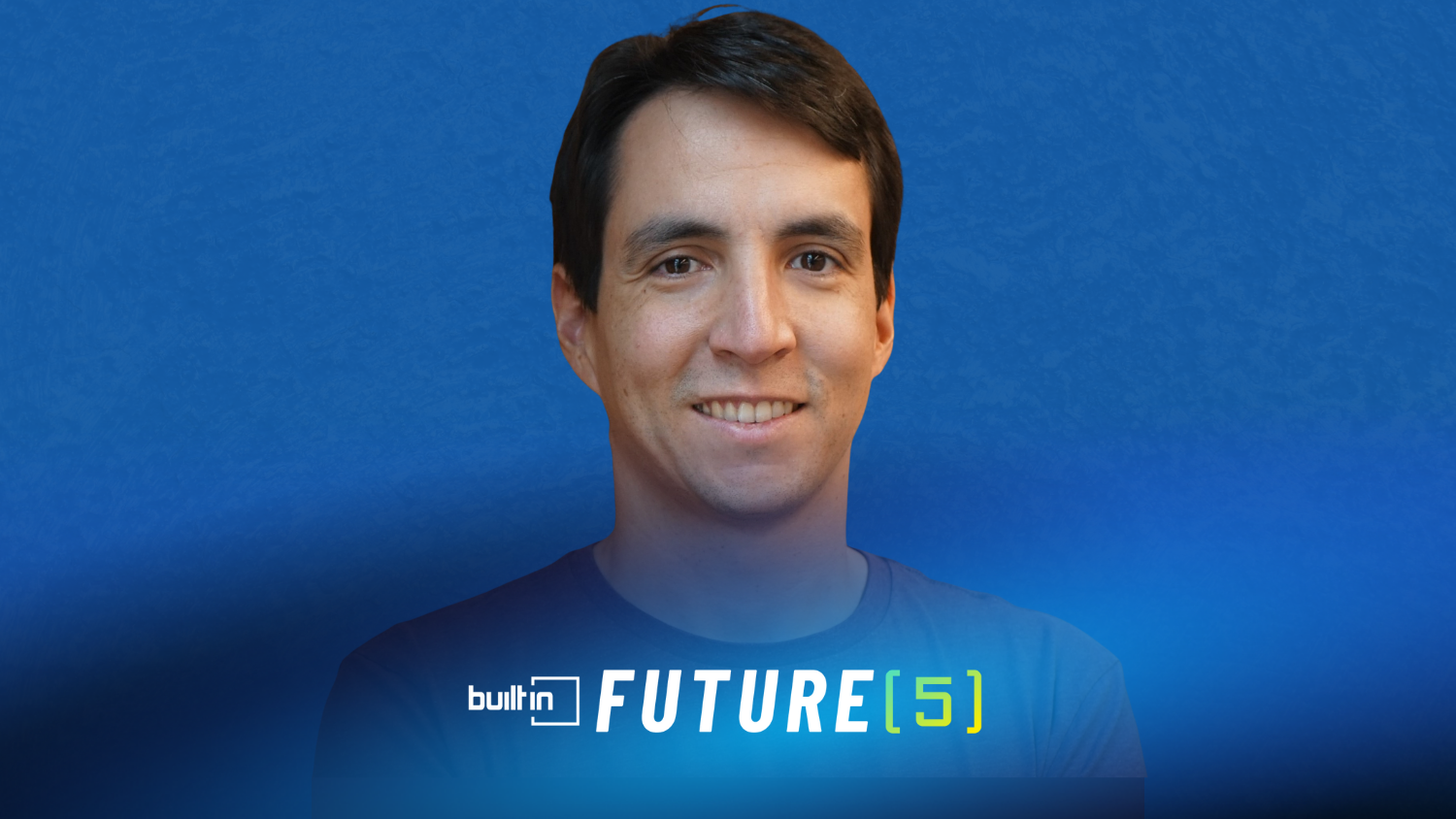 Sure the latest initiatives from the Teslas, Apples and Googles of the industry tend to dominate the tech news space — and with good reason. Still, the tech titans aren't the only ones bringing innovation to the sector.
In an effort to highlight up-and-coming tech companies, Built In launched The Future 5 across seven major U.S. tech hubs. Each quarter, we will feature five early-stage tech companies, nonprofits or entrepreneurs in each of these hubs who just might be working on the next big thing. Read our round-up of Chicago rising companies from last quarter here.
* * *
Access to mental health care in Latino and Hispanic communities is limited. According to the National Alliance on Mental Illness, only 35.1 percent of Hispanic and Latinx adults with a mental illness receive treatment. Language barriers and lack of insurance are some of the main factors that steer Spanish-speaking individuals away from receiving care, but Sanarai, a local healthtech platform, is addressing these issues.
Sanarai is a nonclinical mental health platform that partners with psychologists in Latin America to provide mental health services to Spanish-speaking adults. The platform allows users to receive care in their native language and patients aren't required to have health insurance to participate. 
Sanarai founder Luis Suarez grew up in Mexico City and moved to the U.S. to complete his MBA at Duke University. After graduating and working in consulting for a few years, the pandemic hit, and he began looking for mental health services in Spanish but struggled to find any. 
"I was struggling to find someone that I could speak Spanish with and could fit [in] my schedule," Suarez told Built In. "So that's when I realized that there's a big gap to cover the Latino community's needs in terms of mental health."
The U.S. has a shortage of mental health care providers that can provide culturally relevant care to Latinx patients. Only 5.5 percent of U.S. psychologists in 2016, the most recent data available, said they could provide care in Spanish. According to a 2021 report from the American Psychological Association, less than 8 percent of the U.S. psychology workforce identifies as Hispanic. Access to care has slightly increased over the years, but not enough to meet demand, according to Suarez.
People are willing to invest in wellness but don't want to be put on a waitlist because of their language."
According to Suarez, language barriers and lack of insurance are not the only hurdles that the Latinx community has to overcome to receive mental health care. Often there is a stigma among families that mental health disorders are nonexistent, and sometimes the cultural connection to religion prevents individuals from seeking care. 
The Sanarai platform wants to make access to mental health services easier for Spanish-speaking individuals. The goal is to get people to realize that mental health care is not as complex and out of reach as many people think, Suarez said. 
"There are a lot of people that are still interested in talking about relationships or improving their mental health, and that is what I see is hard to get access to," Suarez said. "People are willing to invest in wellness but don't want to be put on a waitlist because of their language."
Since launching in 2020, Sanarai has grown its network to 40 mental health professionals. It has also partnered with Google to provide mental health services to participants in the Latino Founders Fund, a tech initiative that provides Latino founders with business mentorship and investment opportunities. 
In addition to partnering with Google, Sanarai has participated in the One Mind Accelerator program and secured investment from LongJump, a Chicago-based VC firm. Going forward, Suarez said he wants to partner with more businesses to provide Latinx employees with culturally relevant mental health care.