Ten to Watch: Chicago Tech Companies Worth Paying Attention to This Fall
From energetic start-ups to established industry leaders, these tech companies are all hiring now.
Back-to-school season comes with a sense of powerful possibility. New schedules, new friends, a pristine notebook and a set of freshly sharpened pencils: They all signal a shift in perspective and wide-open opportunities.
Not all of us are filling the fall with new books and courses, but the possibilities of a fresh start are still real. The Chicago tech sector is growing rapidly. While the broader local economy grew about one percent over the last decade, the technology industry grew 18 percent — and these tech companies are hiring. 
Built In Chicago compiled this list of tech companies to watch this season, including energetic startups and established industry leaders. The companies on our list are getting recognized for exciting new leadership, fast growth and consistent performance. They're also offering great benefits, from flexible work schedules and unlimited PTO to industry-standard health insurance and stipends for continuing education. 
This list might not be quite the same as a set of freshly sharpened pencils, but the possibilities are just as endless.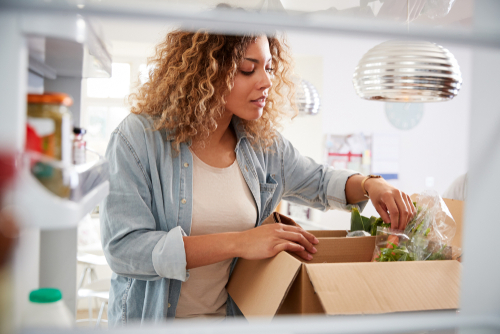 What they do: Tovala works across hardware, software and food creation to help their customers quickly and simply enjoy healthy meals in their own homes.
The perks:
Remote-first workplace

Stock option grants

Flexible PTO
Ownership: At Tovala, all full-time employees have the option to become stockholders in the company. "By giving employees a stake of ownership, we ensure everyone feels invested in the future of the company and empowered to provide suggestions, innovations and feedback to foster our success," Talent Acquisition Manager Mike Mason told Built In last year.
What they do: Fyllo offers marketing and advertising solutions that provide companies with the tools, data and integrations needed to scale and grow efficiently. 
The perks:
Unlimited PTO

Monthly mobile stipend

Flexible work arrangements, including half-day Fridays
In the news: Last month, Fyllo promoted Jeff Ragovin to President. Long known for his ability to disrupt the tech industry, Ragovin says he looks forward to embracing opportunities in the next chapter of Fyllo's success story.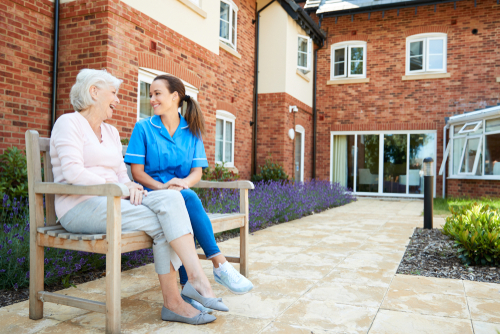 What they do: Medtelligent's flagship product ALIS — Assisted Living Intelligent Solutions — is used by assisted living companies.
 
The perks:
Generous PTO

Pet-friendly office

Mentorship program
Growth culture: Medtelligent's small team offers plenty of room for professional growth and promotion. Frieda Trovela, product liaison team lead, told Built In last year that the company "is built for people who love to consistently learn and break through their ceilings to reach new phases of growth and knowledge."
 
What they do: HDVI combines telematics, software and data with commercial trucking insurance.
The perks:
Employee stock options

Company-sponsored happy hours

Paid industry certifications
Company expansion: This summer, HDVI expanded the reach of their fleet insurance products to three new states, making HDVI Shift available in Oklahoma, Kentucky and Mississippi. The company expects the growth to continue, predicting that they'll expand their offerings from 22 to 30 U.S. states by the end of 2023.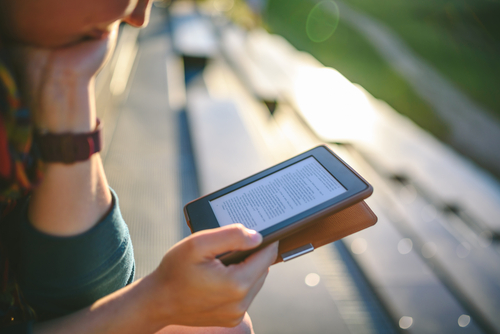 What they do: RedShelf is an edtech company that works with colleges, book publishers and businesses to digitize textbooks, which can then be read on its purpose-built e-reader.
The perks:
Frequent onsite and off-site employee events

Local volunteer opportunities

Continuing education stipend
Longtime industry leader: This year, Global EdTech named RedShelf the Best Established EdTech Company. Long before a global pandemic pushed education into the digital space, RedShelf was building seamless, digital-first platforms. Since their start in 2012, RedShelf has delivered nearly one million titles to almost half of all U.S. colleges and universities.
What they do: Convr is an AI company for the property and casualty insurance industry. 
 
The perks:
Flexible work schedule

Insurance coverage on day one

Weekly company happy hours
"Convr-sation": Convr knows that expertise isn't the only thing necessary for success — collaboration is essential, too. One of their core values is "Convr-sation," fostering a "best idea wins" culture. CEO John Stammen told Built In this spring that regular happy hours and company-sponsored social events are a priority because "within diverse teams and a remote work environment, some folks need socialization to find greater ease and comfort when collaborating with their team members."
What they do:  MVMNT helps shippers and carriers manage shipments from start to finish.
 
The perks:
Fully covered health insurance

Monthly mental health days

Open-door policy
Industry-best insurance: MVMT provides medical, dental and vision insurance, all covered in full. They also offer extensive mental health benefits, including dedicated mental health days every month.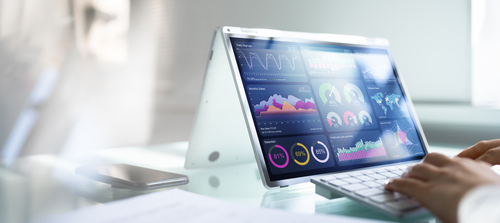 What they do: Analytics8 uses big data, cloud technology and analytics to provide a plethora of data solutions to businesses and clients.
The perks:
Family medical leave

Local volunteer opportunities

On-site gym
Fast-growing: Analytics8 is included in this year's Inc. 5,000, a list of the fastest-growing companies in America. The list includes privately-held U.S.-based companies founded and generating revenue by March 2019 and considers percentage revenue growth from 2019 to 2022.
What they do: Ascendco Health is an emerging health tech company that is devoted to empowering surgical teams with the tools and information they need to create a better work-life and ultimately deliver the highest levels of patient care.
The perks:
Generous PTO

Flexible work schedule

Home office stipend
Listening to clients: Ascendco Health prides itself on being responsive to client needs. Brian Reed, CEO, said, "Surgical teams are very good at what they do: They know what they need, and if you stop and listen, it's easy to know what direction to point your team in." Creating tight feedback loops that take into account client's stated needs drives the company's success.
What they do: LocusView is a digital construction management platform to streamline large-scale energy, natural gas and telecommunications projects.
 
The perks:
Woman-led business

Monthly lunch and learns

Tuition reimbursement
Culture of commitment: LocusView offers utility providers solutions for planning and executing projects efficiently, and employees are committed to that work. Chief Marketing Officer Keith Woodward told Built In last year, "Our solution meets a huge need, and every Locusviewer feels connected to this higher purpose."