Photo credit Brett Ryder and the
Economist
Excerpts from the Economist article indicate:
"THE first industrial revolution began in Britain in the late 18th century, with the mechanisation of the textile industry. Tasks previously done laboriously by hand in hundreds of weavers' cottages were brought together in a single cotton mill, and the factory was born."
"The second industrial revolution came in the early 20th century, when Henry Ford mastered the moving assembly line and ushered in the age of mass production. The first two industrial revolutions made people richer and more urban."
"Now a third revolution is under way. Manufacturing is going digital."
At Inventables we see the factory moving to the desktop and we see analog machines becoming digital.  The roots of this movement have it's start at MIT in 1952.  Professor Neil Gershenfeld recognized the importance of this shift very early and established the Center for Bits and Atoms at MIT in 2001.  This was visionary thinking at the time because as you might recall the Dot Com era created enormous interest and demand for research both academically and in industry in the field of digital media.  The celebrated work at the time was going on at the MIT Media Lab.
Image credit Bill Cramer and
Forbes
From the MIT Website
"In 1952 MIT created the first computer-controlled milling machine, based on early work on real-time computing. Since then, a variety of cutting tools have been mounted on moving platforms controlled by computers, including lasers, waterjets, and wires. More recently, additive manufacturing has been widely covered, with tools that can extrude filaments or sinter powders or cure resins. However, even though these processes use digital designs they are all physically analog, continuously depositing or removing material.

 
In 1948 Claude Shannon created a mathematical theory of communication, showing that by dividing a continuous message into discrete symbols it can be sent reliably through an unreliable communications channel. In 1952 John von Neumann applied this to computing, showing that a digital computer can operate reliably with unreliable devices. The same is now happening for fabrication, with the introduction of fundamentally digital processes that can build reliably with unreliable materials by coding their construction from discrete components. These are being developed on length scales from molecules to buildings, promising unprecedented manufacturing flexibility, functionality, complexity, and reusability."
Terry Wholers at Euro Mold 2009 in Germany
In 2013 we have a new class of digital fabrication tools at price points unheard of before.  Entry level 3D printers start at $399.  Pictured below is the Printrbot.
The parts that come off these machines look like plastic prototypes.  Below is a photo provided by Makerbot of a snap together mini lamp that was printed by the Replicator 2.  We are excited by the potential this technology has as it advances over the next decade.  We believe killer applications will be in toys and in on demand custom products like jewerly.   
I noticed during the tour of the factory that they are not using 3D printers in the manufacturing process but they are using a number of digital manufacturing tools that mill, bend, weld, machine, join, form, and inspect metal parts.  A few of them use a robotic arm for articulated motion and some used an X-Y-Z axis table like the Shapeoko CNC milling machine below.  The computer gives instructions for what coordinates to send the spindle and it complies.
[video:http://www.youtube.com/watch?v=Jm6ZZP0Z5wk]
Here's a quick video of the machine milling aluminum.
Artsist Cheese Board
Desk Accessories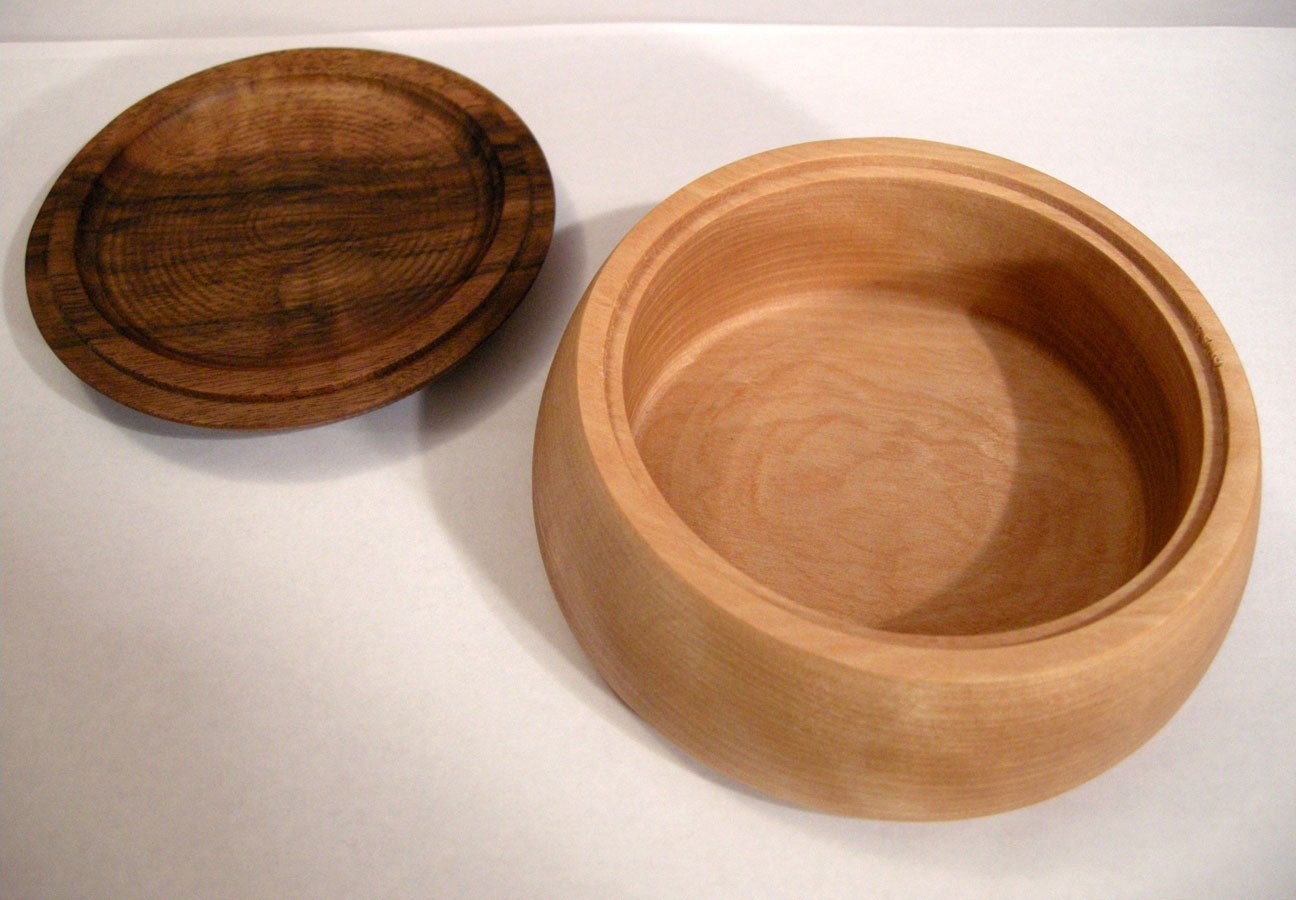 CNC Bowl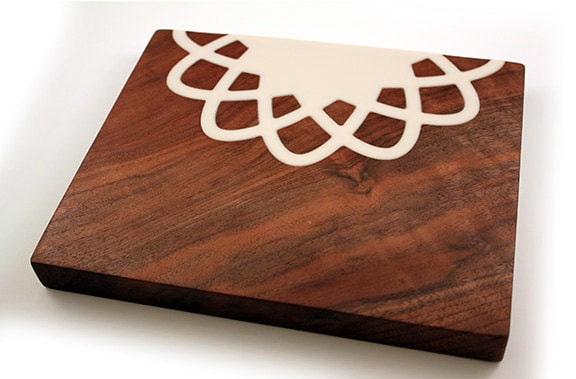 Serving Tray