Real Estate + Software
Industry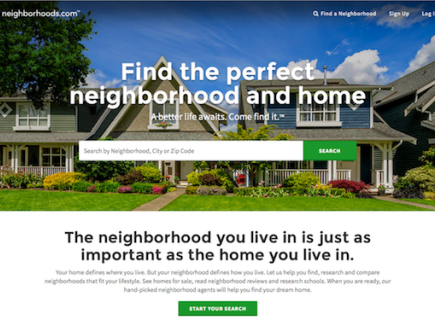 Hello, we're Neighborhoods.com
Neighborhoods.com is an easy-to-use online real estate resource that helps people find the perfect home and ideal neighborhood. There are plenty of real estate websites that let people search for houses, but we are the only site that helps people find their ideal community. From urban cores to suburban subdivisions, neighborhoods.com covers it all.
Why Work with Us?
Neighborhoods.com prides itself on being an open, creative, and dynamic place to work. Everyone's opinion is valued and we are building something amazing from the ground up. The office is full of people who work hard to meet their goals, enjoy each other's company, and like to have fun. We received the 2017 When Work Works award for our culture.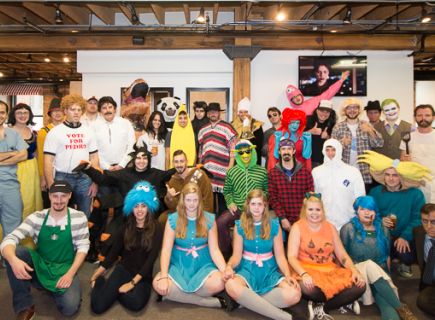 We are
Caring,
Empowering &
Collaborative
An Insider's view of Neighborhoods.com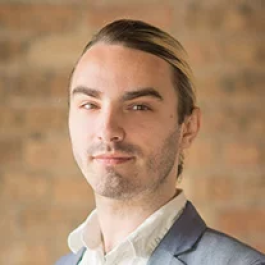 What are some social events your company does?
At Neighborhoods.com it seems like there's always some kind of social event or activity to look forward to. There's been wrestling events, outings, movie nights, rock climbing, as well as various civic activities. Just last night a large group went bowling. There's always something in the pipeline.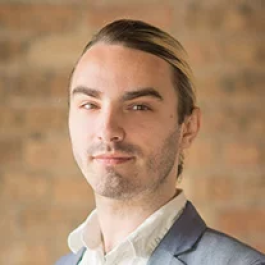 Zach
Video Editor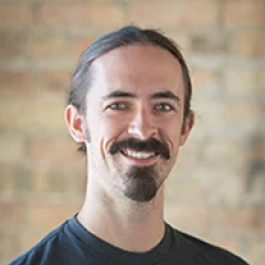 How does the company support your career growth?
We have an excellent biannual personal development process during which each of us has the opportunity to share our personal and professional goals with our direct supervisor, from whom we receive feedback. This process results in an action plan in which each of us is asked to articulate three goals with three action items attributed to each goal.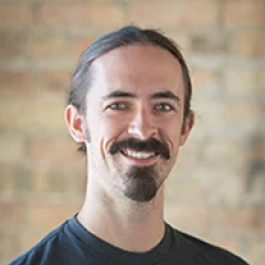 Neil
Neighborhood Manager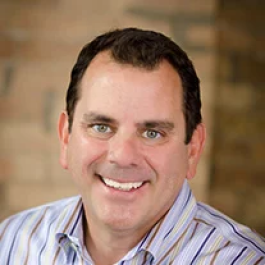 How do your team's ideas influence the company's direction?
We hire really smart people and we listen. Almost every product feature or way of doing things comes from an employee's feedback or idea. And people aren't afraid to speak up. Leadership is a key principle on our team, regardless of title.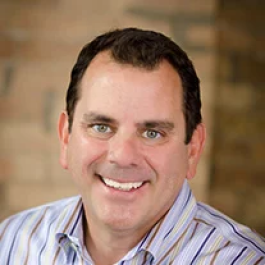 Danny
COO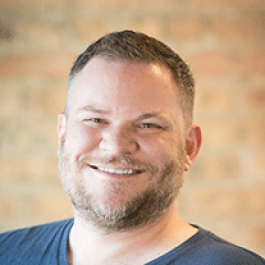 How do you collaborate with other teams in the company?
A very large portion of my time has gone to talking with other teams --- the C-suite, VP of Marketing, Content Directors, pretty much anyone and everyone - to understand what their goals are and the challenges they face in meeting them. As I'm designing solutions to their problems, there's always a lot of back and forth until we're ready to deploy.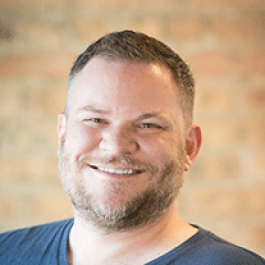 David
Data Scientist
Where we are
We're in the West Loop neighborhood in Chicago. We are near many public transit options, including Ogilvie, Union Station, and the Green/Pink lines!
Perks + Benefits
Retirement & Stock Options
Child Care & Parental Leave
Professional Development
Job Training & Conferences
The support & encouragement to do what I feel is right and in the best interest of the company is unlike anything I have experienced at other employers. The autonomy given to do my job is refreshing.

Cameron Munro

Regional Sales Manager

The culture is really special. Leaders across the board encourage agile practices and happiness at work. Everyone is encouraged to try new things, learn from the outcomes, and share their unique perspective.

Samantha Dahlstrom

Director of People Operations

Growth revolves a lot around ownership of products and taking those products to new and wonderful places. I have never been a part of an organization that is so focused on individuals and interactions.

Brad Wilson

Technical Architect

I think it is unique that unconditional trust is granted to each employee upon hire, but it's a quality that instills a certain conviction in our office to do your best work. It's also energizing to know that all projects—big & small—are recognized.

Marissa Walters

Communications Manager

I love working at Neighborhoods because of our culture. From our senior leadership to our interns, every team member has a voice & can make a meaningful difference at our company. Employees are empowered to show initiative and ownership in their role

Jennifer Darrow

Marketing Manager

The upward mobility at Neighborhoods.com is incredible. Upper Management really takes the time to train all employees and ensure that the company's goals align with each employees personal development goals.

Omar Ortiz

Marketing Manager
Technology we use
Javascript

Languages

PHP

Languages

Python

Languages

Swift

Languages

jQuery

Libraries

React

Libraries

Redux

Libraries

Laravel

Frameworks

Node.js

Frameworks

Microsoft SQL Server

Databases

MongoDB

Databases

MySQL

Databases

PostgreSQL

Databases

Google Analytics

Analytics

JIRA

Management