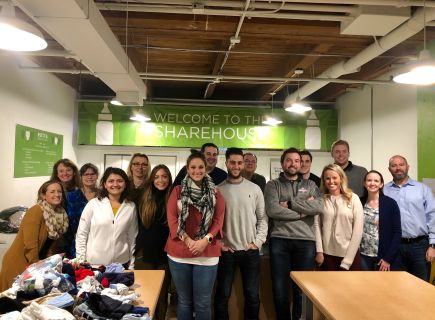 Hello, we're SilkRoad Technology
SilkRoad Technology delivers strategic onboarding solutions for global workforce readiness and transformation to drive long-term business performance. We help organizations prepare their people for change by designing intentional, personalized journeys to increase long-term engagement and retention.
Why Work with Us?
We like to think what we do is changing the way organizations engage with their people. So we do the same. Whatever your role, as a SilkRoadie you will be important to delivering a great customer experience - whether that is in product development, IT, sales, marketing, services, or our top-tier customer success and support teams.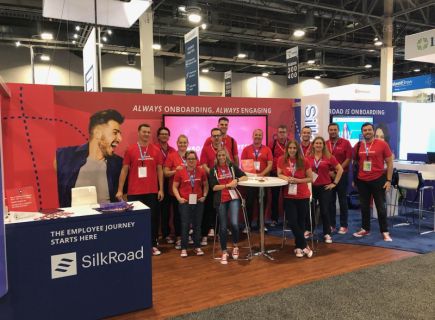 We are
Empowering,
Collaborative &
Strategic
An Insider's view of SilkRoad Technology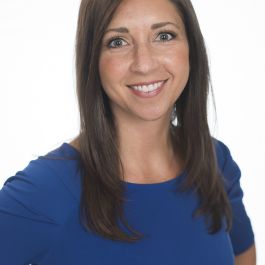 What are some social events your company does?
We hold social events in the office often at SilkRoad. We have an awesome culture here, so we often have social events to celebrate birthdays, weddings, baby showers, etc. of employees in our Chicago office. We also always have social events when remote employees are in the Chicago office. For example, the other week we had a "game day" at the end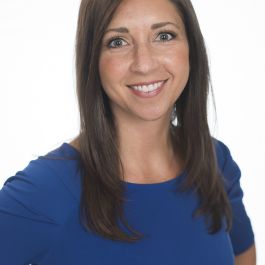 Courtney
Inside Sales Representative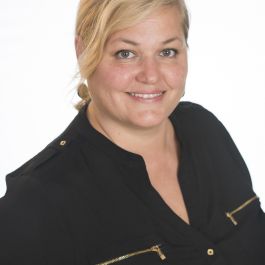 How do you collaborate with other teams in the company?
My role is to actively work with client company executive sponsors and their subject matter experts and to also play a unique role internally within SilkRoad. I collaborate internally with marketing, sales, services, product management & development to bring forth the client's voice, industry knowledge/trends, best-practices, & thought leadership.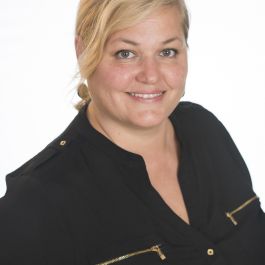 Mimi
Talent Activation Director
We're Hiring
We're
Hiring
Where we are
We're located on Wacker Drive and Monroe Street on the Chicago River. The plaza provides a great place to soak up summer sunshine at lunch.
The culture is amazing, and each individual has the ability to contribute to the overall success of the company.

Kelly Carmody

Field Marketing Manager

The employees are wonderful. They are always willing to jump in and give you a hand when you need it. They all truly want to do a great job and do what they can to help you achieve the same.

Jason Pytlik

SalesForce.com Manager

I'm very excited that I'm a part of a company that's pushing to be the very best and wants to do the best for its employees.

Ann Leach

Director, Customer Marketing

I'm so proud to be part of a company that is so flexible about employees seeking other opportunities for career growth from within. The journey here has been fantastic and I am ecstatic about where the future brings us next.

I enjoy being able to work with all SilkRoad departments as well as all clients to help grow everlasting relationships and foster loyalty! We work together as one unit to make it completely about an excellent (internal and external) customer experie

Sarah Gregory

Customer Engagement Manager

It's a fantastic time to get involved with SilkRoad. Our developers and engineers are truly empowered. We're always learning and sharing knowledge cross-teams collaboratively to improve our code, further automate our infrastructure and deliver some

Gregory Van Den Ham

Director, IT
Jobs at SilkRoad Technology
2 open jobs
Finance

HR

Our funding history
Investors:

Keating Capital, NTT Finance, Intel Capital, Crosslink Capital, Foundation Capital,Tenaya Capital

Investors:

Foundation Capital, Intel Capital, Azure Capital Partners, Keating Capital, and Crosslink Ventures

Investors:

Horizon Technology Finance Management