Whether shopping for a starter home or somewhere to settle down in retirement, buying a house can be a long and arduous process. Having a helping hand can go a long way. 
That was the case for a recent user of 55places, a real estate platform under the Neighborhoods.com umbrella that helps visitors who are looking for an active living or active adult community find their next best place. For a widow whose husband of 50 years had recently passed away, the options were limited and the feeling of isolation was persistent. 
"She was stuck in this home that they lived in for a very long time, but that neighborhood had changed," said Neighborhoods.com CEO and founder, Bill Ness. "She just didn't find herself surrounded by people that were like her or that shared similar interests." 
So, she turned to 55places and found a community that was more aligned with who she was. 
"She moved into her new home — it gave her a new lease on life," Ness said. 
Helping people make these life-changing decisions motivates Neighborhoods.com's team members to go above and beyond in their work every day. Being able to learn from each other, have an open dialogue about ways to improve, and going above and beyond in their work — which all fall under the team's "Championship Team Principles" — has resulted in a company culture that Neighborhoods.com is continuing to build.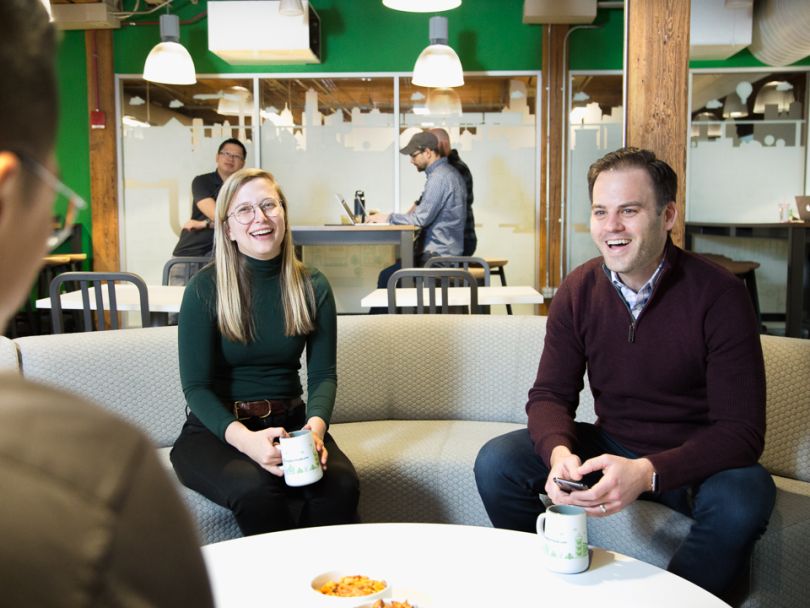 Keeping work-life balanced
When Neighborhoods.com CEO and Founder Bill Ness started the company at the beginning of the economic recession in 2007, he was single without kids. It wasn't uncommon to find him putting in long nights at the office on a regular basis to get the company on the right track. 
As he got older and started a family of his own, he realized how much of a toll it can take to work that hard — a situation he didn't want any of his employees to encounter. 
Today, Neighborhoods.com employees are encouraged to live their lives to the fullest outside of work. This emphasis on a healthy work-life balance includes making sure employees can join committees related to their interests at work (like the whiskey club), the ability to work from home to spend more time with family and (sometimes furry) friends, and focus on what's important to them.
Frankie Zeager, Data Scientist: I feel so much less stressed out here than I have at previous roles, yet I feel like I'm getting more done in the same amount of time. I know what I'm doing in the next sprint, and if I need to prioritize, we have project managers that I can talk to and sort of help me figure out how to prioritize the things on my to-do list so that it doesn't feel overwhelming.
I recently got a kitten, so I got to work from home while I was taking care of him. I took that Friday to work from home, and I sort of knew I was going to be a little distracted, but my coworkers were all really supportive and really just asking me for more cat pictures. 
 
There are special moments in your life that you can't get back."

Bill Ness, CEO and Founder: We tell our employees if they have something special going on, or there's a family event, that family comes first. And they need to know that. There are special moments in your life that you can't get back. If you feel like you can't still be a part of those great moments outside of work, like your kid's school event, missing that is not a good work-life balance.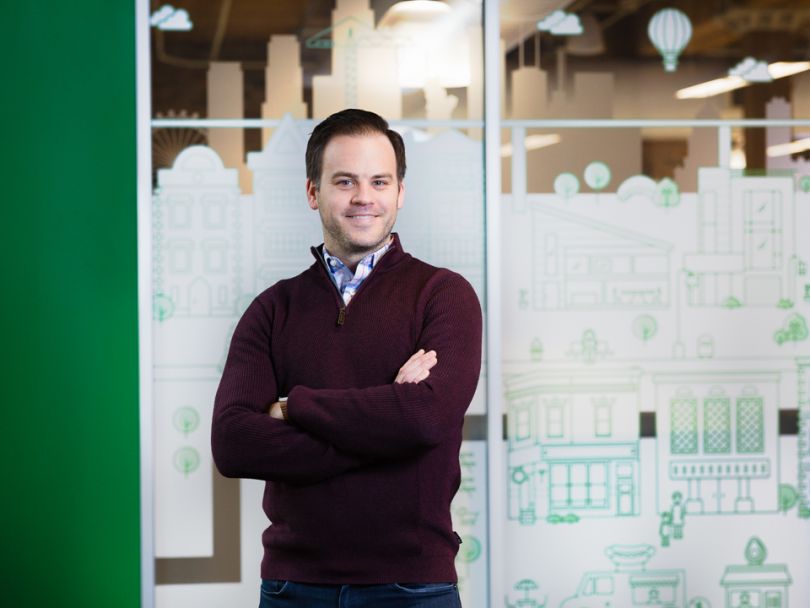 Lucus Liu, Marketing Analytics Manager: The work-life balance is great here. Everybody is dedicated to getting stuff done and getting a problem solved instead of staying late. Nobody cares about optics — everybody cares about the outcomes of their work.
Patience while learning and teaching
Neighborhoods.com's focus on maintaining a healthy work-life balance has the added benefit of freeing employees up so that they can spend more time working with each other and sharing their expertise. After all, what's the point of hiring people with a variety of experiences if they keep them all to themselves? 
No matter which team employees are on at Neighborhoods.com, there's someone a few steps or emails away who's more than willing to walk them through the latest developments in the company or the real estate industry. 
Liu: Everybody is super supportive and whenever people reach out about some of the things they are not familiar with, everyone is always patient, informative and willing to dedicate their time in order to get everyone on the same page. 
Zeager: People are very willing to teach you, sit down and have a chat about how something works. When you ask them a question, they're not like, "I'm so stressed, I don't have the time." Everyone is so kind, which we really focus on in the hiring process. Even if I were to email Bill, our CEO, he would be willing to set aside 30 minutes to chat about something if I had some questions.
Recently, I've been working with the sales team a lot. Britney, who's on the sales team, sat down with me and just gave me the basic intro into how all of the real estate aspects of Neighborhoods.com work, which is really awesome because it gave me a whole new perspective.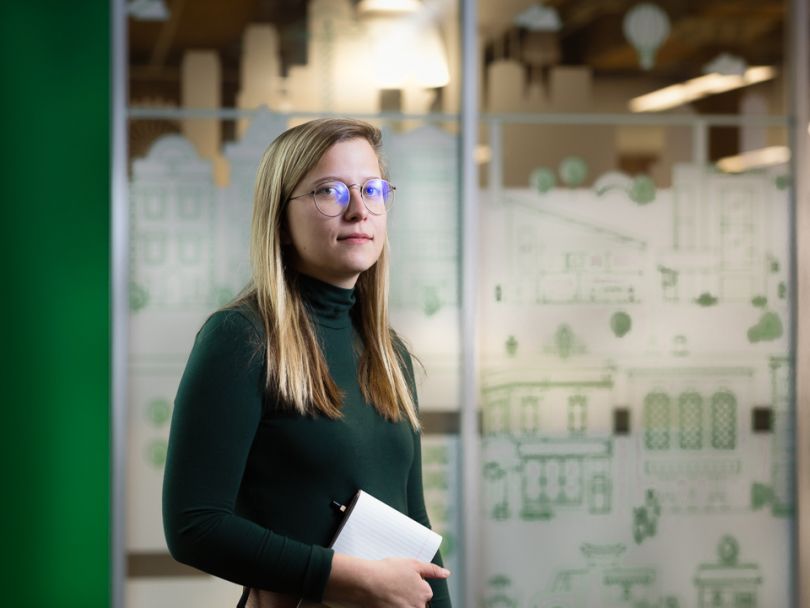 Liu: I am actually working with one of our new hires who was hired in a junior level role, and I've had the pleasure of being a mentor. I love helping people, that's kind of my personality. Seeing people be appreciative and seeing how my explanation was able to help them to do their job better — that just makes me happy.
Commitment to Diversity
"We have a diversity, equity and inclusion committee, and being a woman and a female engineer, it's something I really care about a lot. The company has sponsored some bias training, and we're about to make it mandatory for the whole company, which is going to be a great step forward." – Frankie Zeager
Ness: I find the best opportunity to gather information about the company is to invite people out to lunch and get them talking. Just this month, I made it my goal to get together with five people within the company to learn about what's going on around them, what they're liking, what they're not, and what we as managers can do to improve. It's a two-way communication street. And I think that a lot of people are always fascinated by the fact that I'm just as intrigued to learn from them as they might be from me.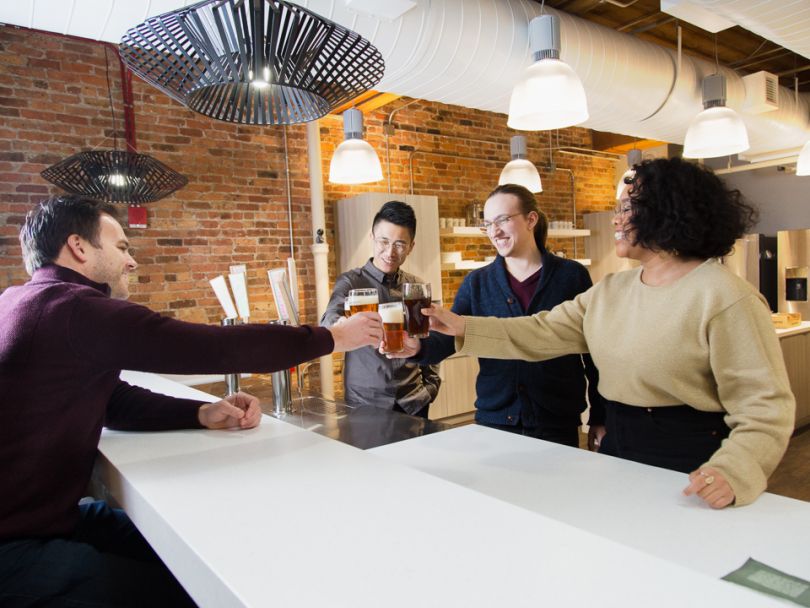 Going above and beyond
Helping someone find the next place they'll live for years to come is a rewarding experience, and Neighborhoods.com's employees are motivated to do their best work because they get to see the impact it has on people's lives, Ness said. This is especially the case when they get to leave the office behind and go out into the real world and see their work firsthand. 
For many of Neighborhoods.com's younger employees, this reality hits when they fly out to Arizona or Florida to see the communities that are filled with customers who used 55places.com. In addition to meeting homeowners where they are in their lives, Neighborhoods.com has played an active role in building homes with their own hands through Habitat for Humanity for Chicago residents every summer. 
Ness: One of the things that we do very early on is we try to help our people better understand how the real estate industry works. We send many of our people out to places like Florida and Arizona to tour active adult communities because when you're a 20-something and you come into a tech company that's selling to people who are 55 and older, that's a little bit foreign to understand.
When you get on a plane and you fly down to The Villages in Florida and you can see, firsthand, what that community looks like, how great it is and why so many people flock there every year.
Liu: I had the pleasure of participating in Habitat for Humanity the last two years. Being able to help the Chicago neighborhood we're in is just fantastic. I took many, many photos of that memorable moment.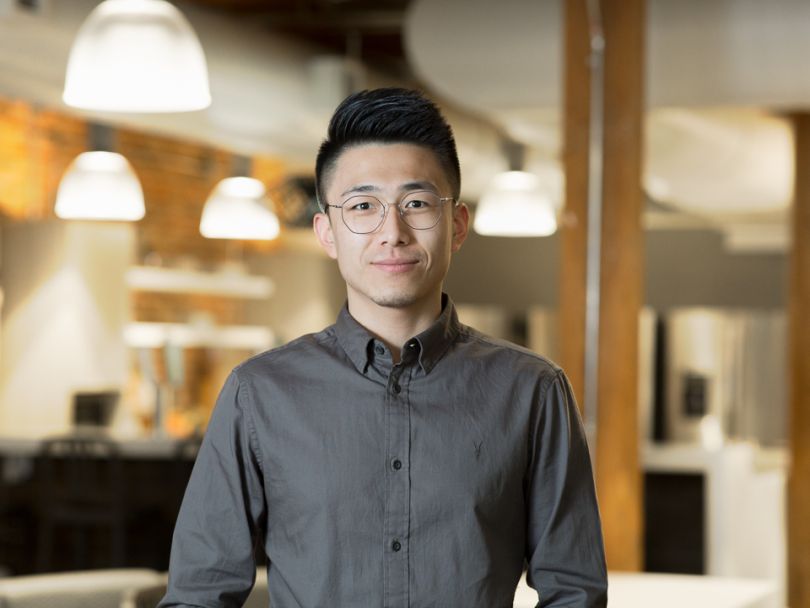 Ness: Our purpose here is helping people find a place to call home. And there are people out there who can't afford a home. Resources like Habitat For Humanity allow us to give back and actually walk the walk instead of just talk the talk. So every year, usually in late summer, we get about 20 or 30 people out there swinging hammers and hoisting walls. It's cool to see — to live out your purpose with your bare hands. 
I think that that helps people see the importance of what they're doing firsthand in a different sort of way than they're accustomed to seeing it.