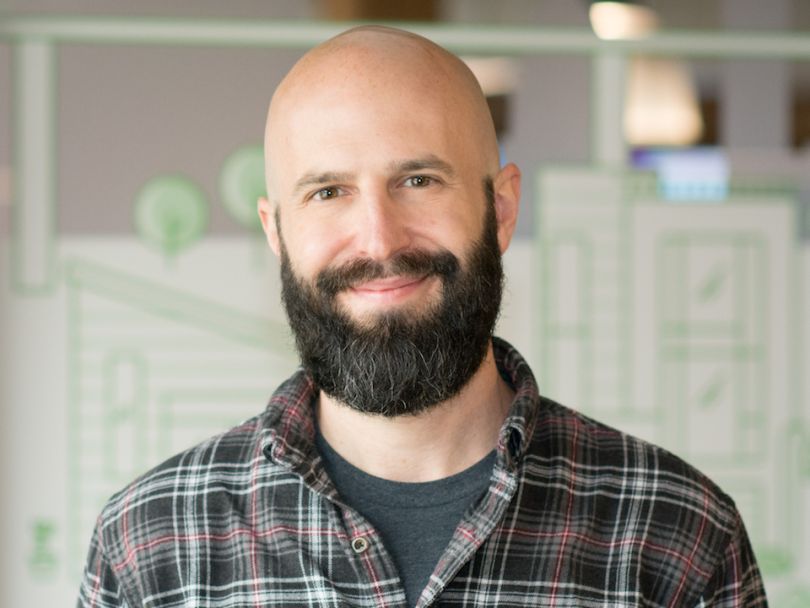 This time last year, Neighborhoods.com was gearing up for a hiring spree, with plans to add 10 to 20 new engineers. One of those hires was Brad Wilson, who joined the company as a software engineer before moving into the role of technical architect this summer.
Wilson spent seven years at commerce experience agency Gorilla Group before joining Neighborhoods.com, which combines in-depth content with real estate listings to give prospective homeowners a clearer picture of their new neighborhoods. Joining the company was a big move for Wilson, both literally and figuratively, but what ultimately sealed the deal were the people he met there.
"Being able to grow a concept from a minimum viable product to something more mature with this team was so tantalizing that it motivated me to leave San Diego and move to Chicago — in November, no less," said Wilson.
We recently caught up with Wilson to learn more about what's changed at Neighborhoods.com's engineering team over the last year.
What made you want to make the leap and join Neighborhoods.com?
The most attractive quality was the talent VP of Engineering Michael Grosser had accumulated: a small but very potent team of incredibly smart and nice engineers. I also wanted to join a product company. As a consultant, you work on a few projects at a time and each of them eventually launches and moves to some other team. I wanted to watch products grow up and have a hand in their evolution.
You were a software engineer prior to stepping into the technical architect role. How did the company support your growth?
I am a software engineer who is wearing the technical architect hat because I can provide engineering, and the business, the most value in that role right now. We are all engineers. What role each of us takes on depends on where we need brains and what the person's expertise is, or what domain they are interested in. Growth revolves a lot around ownership of products and taking those products to new and wonderful places. I have never been a part of an organization that is so focused on individuals and interactions.
We ask engineers if they'd like to own products we're breaking ground on. If they're excited, it's theirs. We treat each product as if it were a completely separate company. Owning a product grants the ability to experiment and grow so many skills. We want to nurture and promote growth, as opposed to making people climb hierarchical ladders.
I have never been a part of an organization that is so focused on individuals and interactions."
Neighborhoods.com's tech team was in the middle of a growth spurt when you joined. What challenges and opportunities has this presented?
We restructured our org from project- to product-based teams. We also spent a lot of time defining what we value in an engineering decision and codifying it. This is probably the accomplishment I'm most proud of. The entire team really has come into their own and it's inspiring to watch. One of the greatest rewards is seeing kind and brilliant leaders emerge.
By year's end, we'll have almost completely rewritten all of our MVP codebase. The goal we're quickly approaching is to be able to ship features insanely fast and focus brain power on harder problems that continue to accelerate our development velocity. We changed almost everything. That's scary and highly uncomfortable, but we are so much stronger as a result and have learned to love and embrace change.
Neighborhoods.com has recently become pretty active on GitHub. How did that increased focus on open-source code come about?
You can't be an engineer without having been positively affected by open-source software. This has been close to my heart since I started to learn about the ideology 18 years ago. I have an original GNU GPLv3 t-shirt that I am way too proud of.
We really believe in the ideals behind open source. With all of the really powerful and wonderful changes we've made this year, we felt it would be valuable to give back. This is a passion for me, and it's a personal goal of mine to continue to nurture and accelerate our participation in the larger engineering community.
What does your team look for in engineers?
Smart and kind people who thrive in a rapidly changing environment. We are very passionate about our engineering values being an indivisible package. If you are smart and kind and find that our engineering values are congruent with yours, we really want to work with you.