After a mere three years in operation, car insurance startup Clearcover is poised for massive growth. Once a provider of policies exclusively in California, the company raised $43 million earlier this year to expand its coverage to Illinois and other states.
Just as Clearcover is sprouting upward as a company, employees are also experiencing that skyward growth: The company frequently promotes from within — including two members featured below — and encourages staff at every level to take initiative.
We spoke with a few team members about Clearcover's meteoric rise and leadership's commitment to nurturing career paths.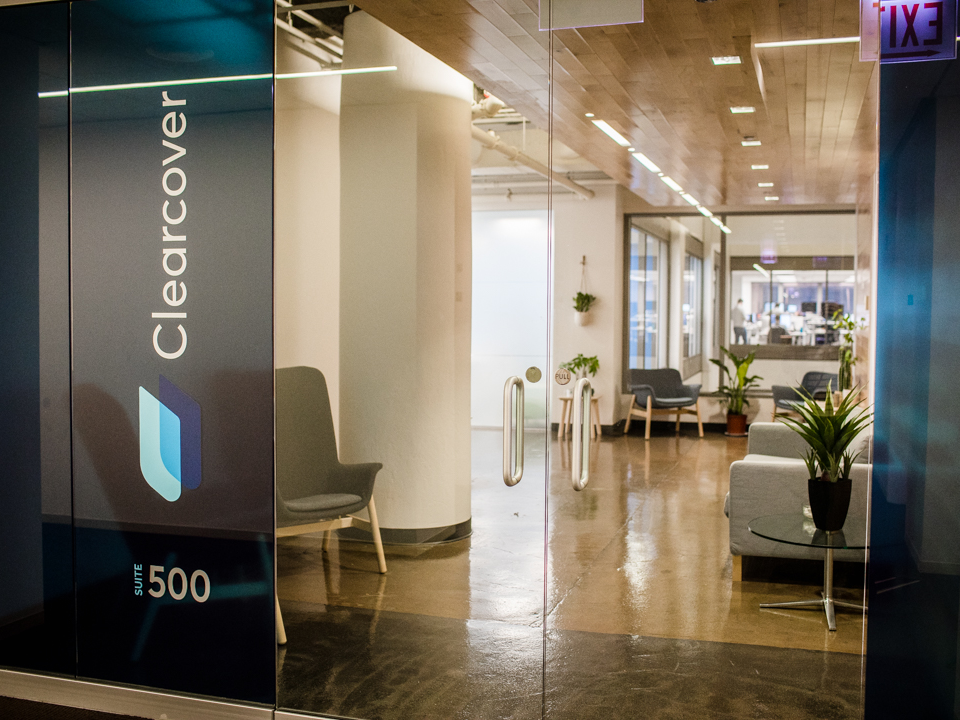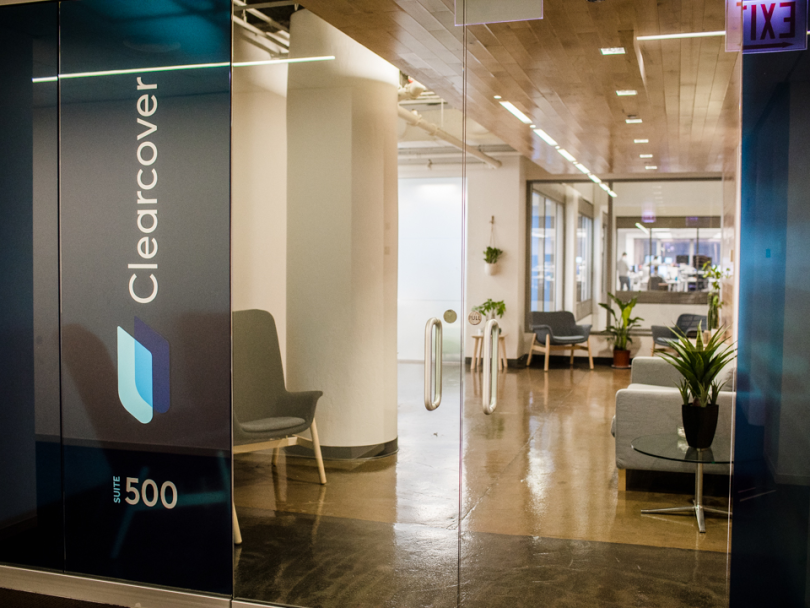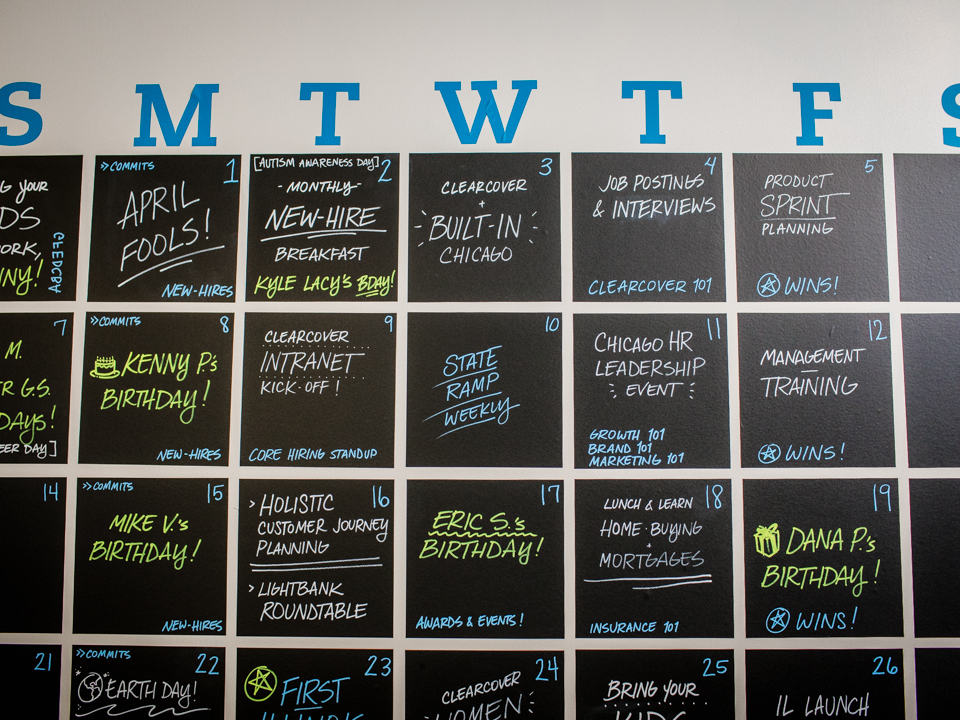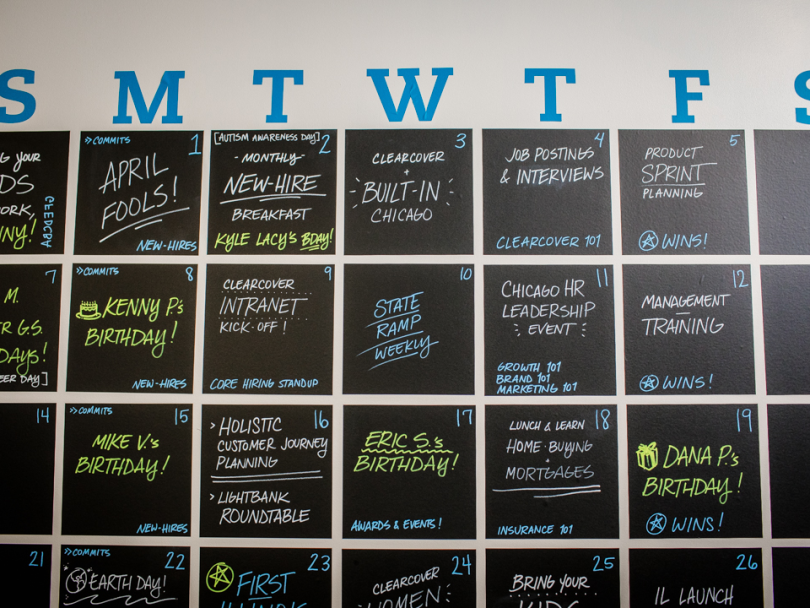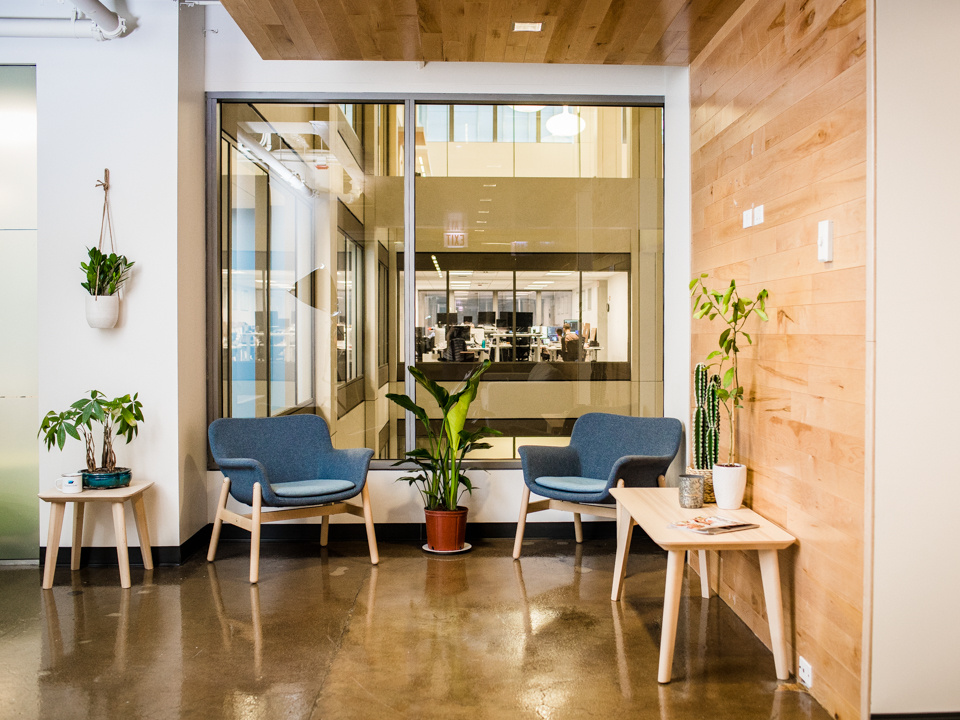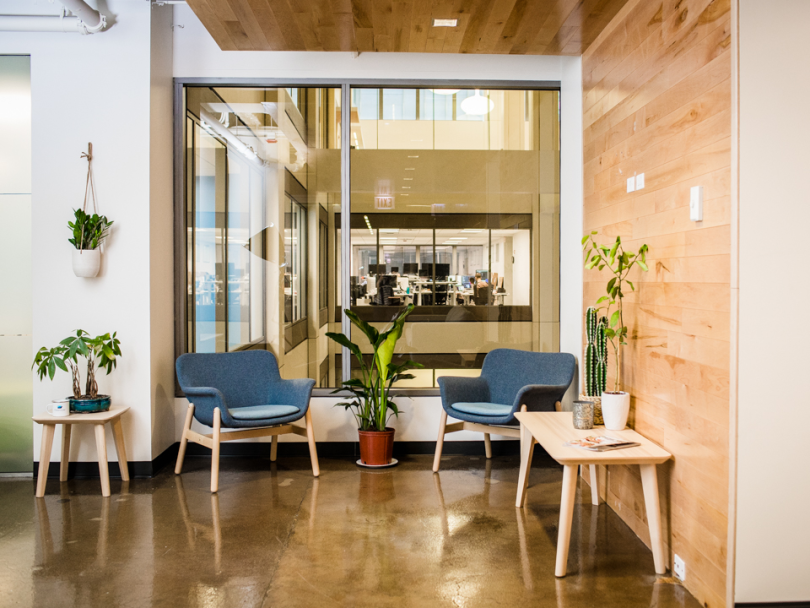 FOUNDED: 2016
EMPLOYEES: 67; 57 locally
WHAT THEY DO: Clearcover provides affordable car insurance by using modern technology to reduce overhead and cut costs.
WHERE THEY DO IT: Chicago
NOTABLE PERKS: Employees have the flexibility to work remotely, get equity in the company and receive a 3 percent contribution to their 401(k) — even if they're not contributing anything.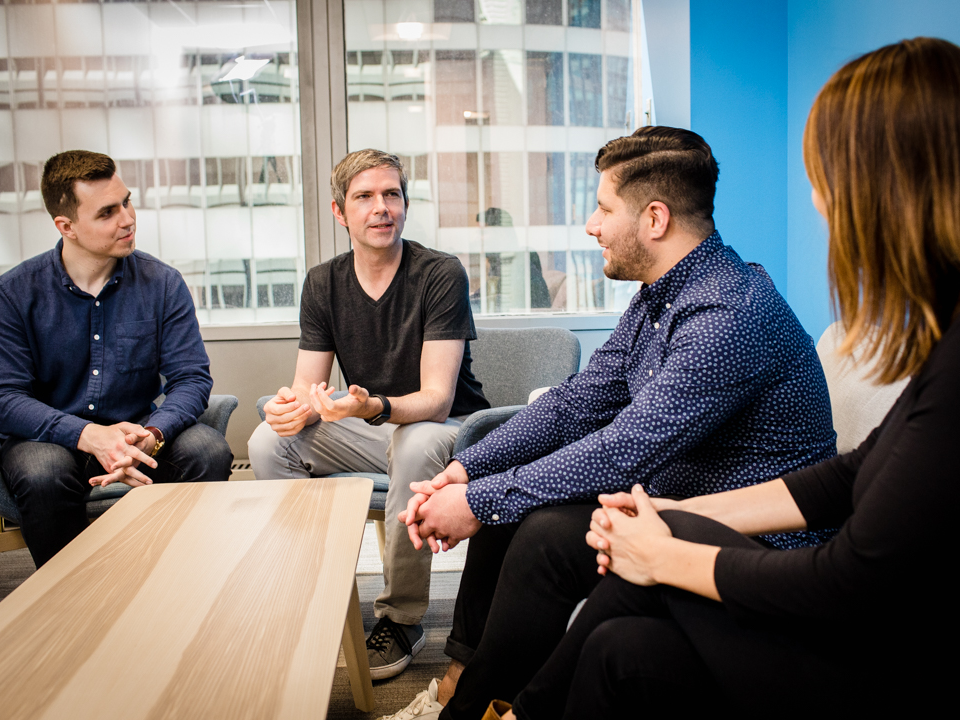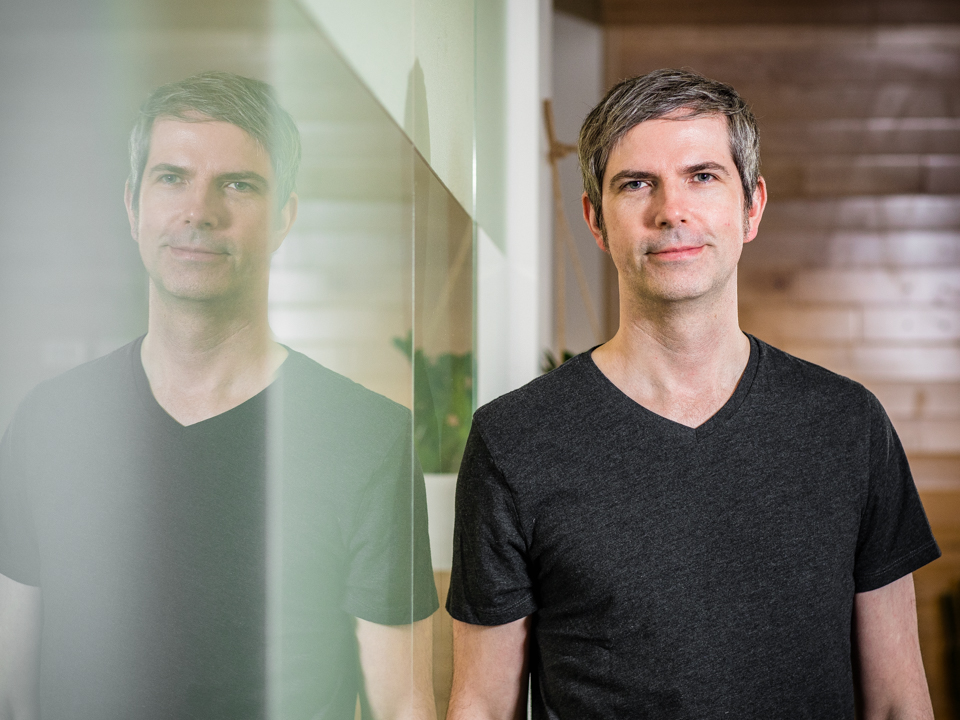 Matt Dressel, VP of Engineering
Matt is responsible for the strategy, execution and expansion of Clearcover's technical infrastructure and technology operations.
BEYOND WORK: Matt is a prolific dancer. "Whether it's with my wife, my family, in a meeting —  I love to shake it."
You were Clearcover's first employee hired by the co-founders. What made you decide to take a chance on such a new company?
I first met with CEO Kyle Nakatsuji to help him understand how to build an engineering team. I wasn't interviewing to join the company — I was just trying to help this entrepreneur get his idea off the ground. I've worked at several startups, some of which failed, so I had a pretty good handle on the factors that influence a company's chances of success: market size and opportunity, timing, product fit and a strong team.
By the time I left the meeting, I was already working for them. The exact product fit mattered less to me because I was convinced Kyle would be able to build an incredible team to figure that out. Fast forward two-and-a-half years and, instead of me sitting at a table by myself, there's almost 70 other super-skilled colleagues working alongside me.
How do you work with your team to ensure they experience success and satisfaction in their jobs?
I am definitely a servant-leader. This is my natural strength. I care deeply about my team and work hard to ensure they are supported, and I've hired people whom I can trust and I do trust. As it turns out, self-motivated, talented individuals who are supported and trusted are typically successful and satisfied. The single most important thing I have learned as a leader is that there are times when being firm and explicit is essential, especially when you're a collaborative, hands-off leader like myself. If you have built the right team and have supported them, they will respect your decision and actually crave that clear direction.
 
The minute you transition from candidate to employee is the minute you are an equal and are expected to make a difference."

What opportunities are there for employees to shape the direction of the company or team?
The opportunities are vast given we're a growing company that embraces input from every level. In fact, I would go so far as to say that each employee is expected and encouraged to shape the direction, not the other way around. The minute you transition from candidate to employee is the minute you are an equal and are expected to make a difference.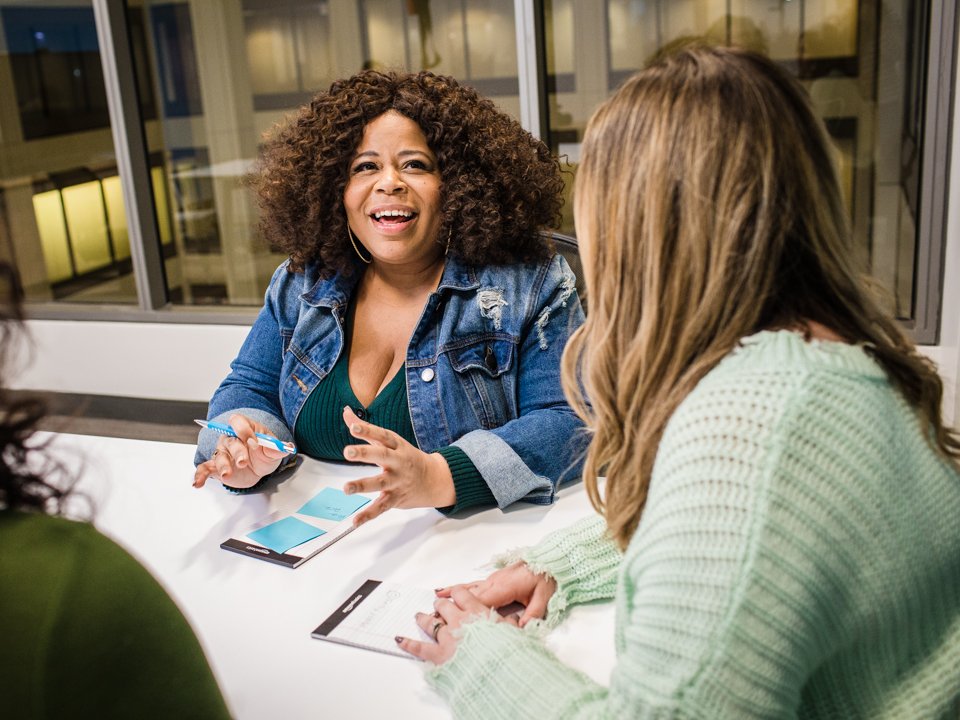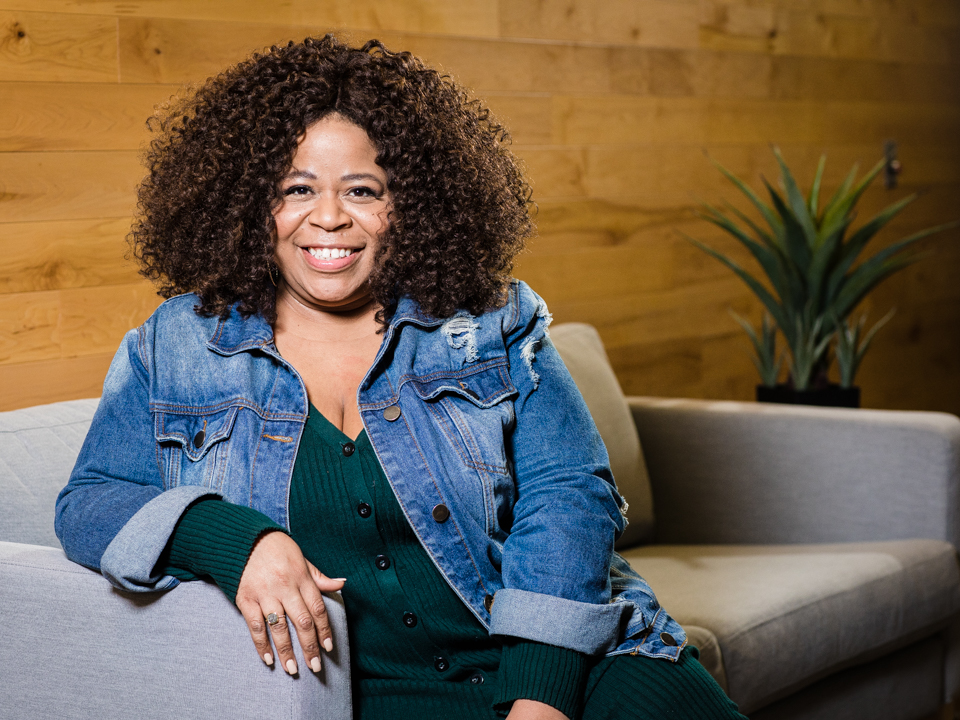 Aletha Green, Customer Advocate Team Lead
Aletha is responsible for queue management, customer contact, training and development, quality assurance and product knowledge review.
BEYOND WORK: Aletha loves to cook and work on DIY Pinterest projects.
What was your onboarding experience like?
I work remotely, so our director of claims, Matt, and our sales and service manager, Jarett, flew out to Arizona where I'm located, and we went through a week of training and had video calls with other employees to get to know names and faces. It felt good to join the team, like I was inducted into a special family. I was never allowed to work remotely at other jobs, but our CEO Kyle is the type of leader who hires "adults": customer success representatives who do what needs to be done. In my role, I'm working with reps in other states, so there's different ways of communicating, and it takes a more creative approach to stretch those leadership muscles.
You were promoted after only six months with the team. How did the company support your growth?
When I first started, I had one-on-ones with my manager and director. When we discussed my goals, they asked questions like, "What do you want to do this week?" and "How can we help?" I wanted to start taking on more leadership responsibilities and I really started doing it without them asking me to do it. When they hired two more reps in Arizona, I did the whole training for them. That trust that Clearcover gave me before they gave me a new title motivated me to work even harder. Here, they feel strongly about promoting from within, and there's a lot more room for growth as time goes on.
 
Here, they feel strongly about promoting from within, and there's a lot more room for growth as time goes on."

What makes Clearcover's culture special?
We're a really tight-knit group of people that has room to keep growing. When I first joined, I thought, "How am I going to be able to connect with all of these people?" But I've never had an issue. We communicate on Slack a lot and through Coffee Buddies, where we connect with someone remotely and have coffee. It's been easy to connect with people, and I especially enjoy the "Game of Thrones" and true crime Slack channels.
In comparison to my past experiences, Derek and Kyle have built a team that genuinely enjoys being together. I've hung out with my team outside of work — that kind of connection makes us stand out among other companies.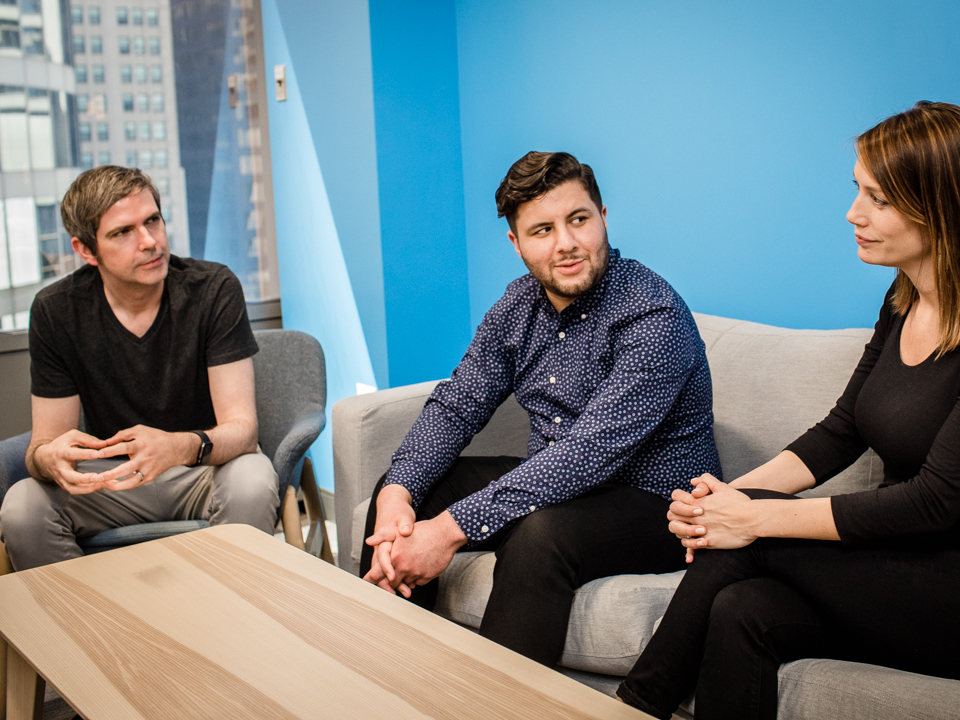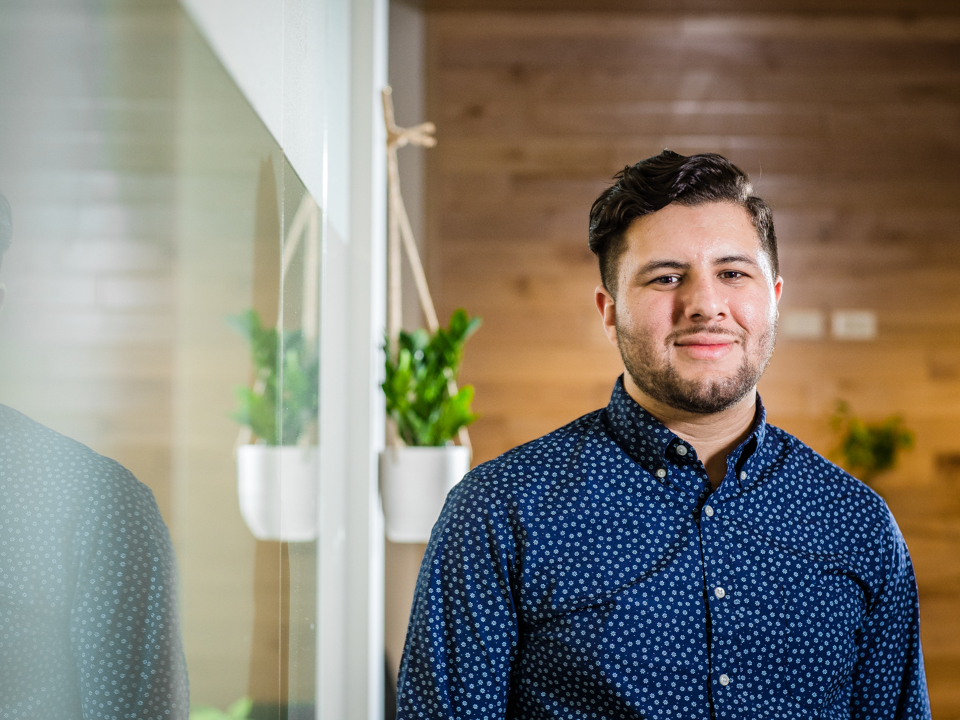 Cesar Figueroa, Mobile Team Lead
Cesar leads the architecture and development of the Clearcover mobile app on iOS and Android.
BEYOND WORK: Cesar's main creative outlet is photography.
You were the company's first mobile developer. What was the position like when you began?
When I started, we were just beginning to figure out the vision for our mobile app. We didn't have a single line of code written, so I dove right in and started laying out the infrastructure. By the time we first launched, we had one of our most ambitious features — our self-service claims process — built into the app. I'm now coming up on two years at Clearcover, and this year the mobile team grew from just myself to another engineer and a product manager. We've got a large roadmap ahead of us and the right team to make it possible. I couldn't be more excited to be in this role.
What opportunities have there been for you to shape the direction of the company or team?
Since being hired as the first mobile engineer and then being promoted to front-end engineering manager, Clearcover has empowered me to shape an entire team that effectively owns and creates the mobile app experience for our customers. They're allowing me to shape and influence what our customers experience when they interact with Clearcover through the app. I get to make my vision into a reality by designing an inclusive and intuitive car insurance experience. In my opinion, this is a major driver of the company's direction.
 
Clearcover has empowered me to shape an entire team that effectively owns and creates the mobile app experience for our customers."

Diversity in tech is really important to you. How do you encourage people of diverse backgrounds to pursue engineering?
I try to lead by example and look for places where I can be the welcoming voice for a group of people that might be ignored. Sometimes that's creating job descriptions without gender-coded or other types of biased language. Other times it's attending community meetups and being vocal during pivotal company decisions. For example, we were recently revisiting our company's core values and considering what was important for the future. Along with others, I was vocal about there needing to be a value that focuses on inclusion and diversity. And now there is one, which also shows Clearcover's support of such issues.