Historically, the last week in July is dedicated to Shark Week, a strange and magical time for TV viewers around the world. This year, thanks to Cameo, "sharks" — think business moguls Kevin O'Leary, Robert Herjavec and Daymond John from "Shark Tank" — were able to talk directly to the public, recording 'jawsome' messages for fans through Cameo's influencer-to-consumer app.  
Video messages like these are Cameo's bread and butter. The company connects fans with their favorite celebrities using an online marketplace where users can pay for personalized messages from names like "The Bachelor's" Chris Harrison, comedian Gilbert Gottfried, rapper and actor Ice T, and hundreds more.   
We caught up with the tech team behind Cameo's star-studded product to learn more about what goes into making their mobile app run.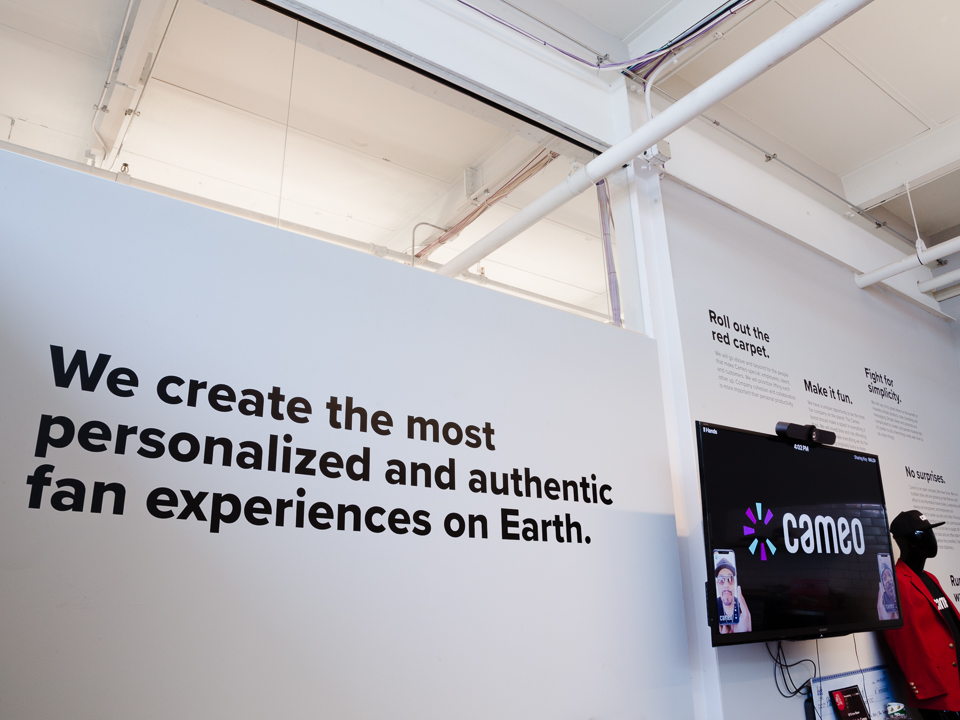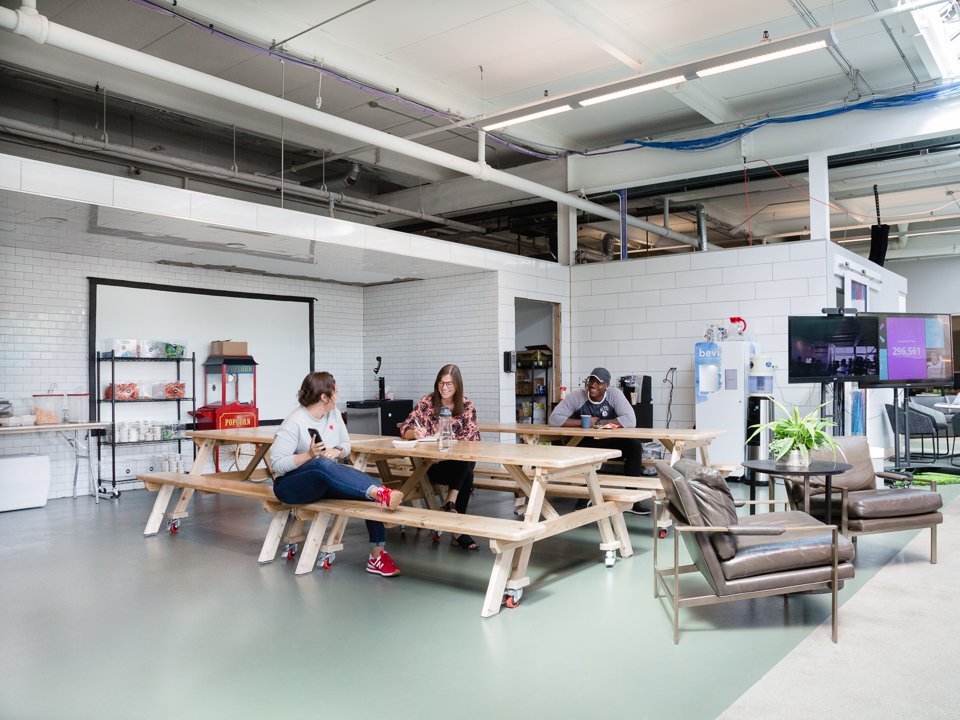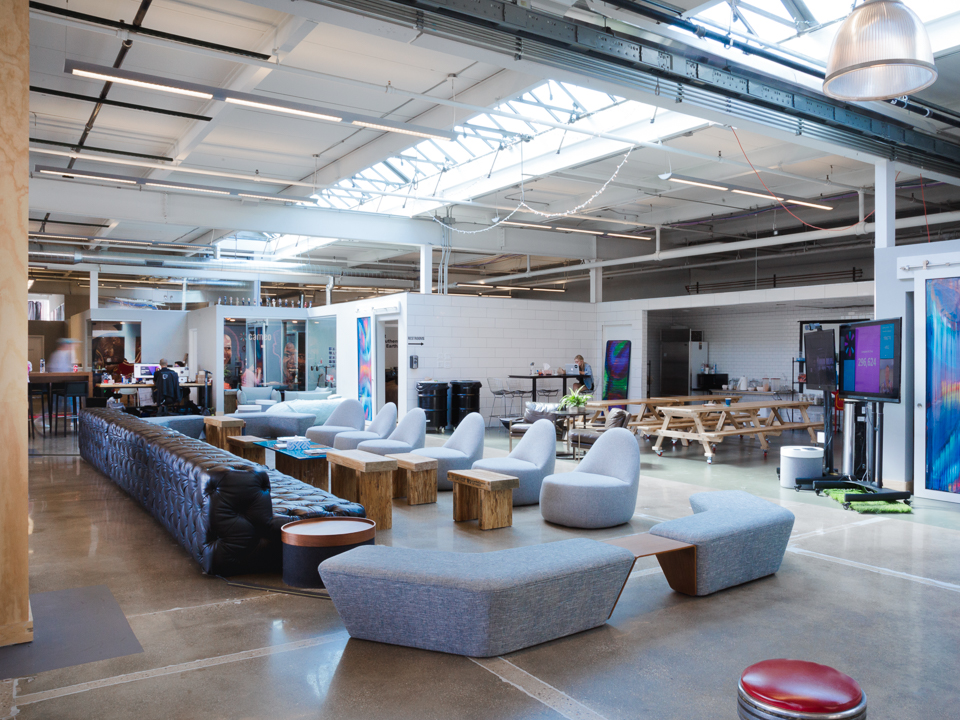 FOUNDED: 2016
EMPLOYEES: 60 in Chicago, 20 in Los Angeles 
WHERE THEY DO IT: Chicago & LA 
WHAT THEY DO: Cameo's community of celebrities and influencers provide personalized video shoutouts to their biggest fans via the company's mobile app. 
NOTABLE PERKS: Cameo's celebs aren't just on their app — they're in their office. Once a month, Cameo welcomes a fan favorite to meet employees onsite. The office also hosts live music monthly.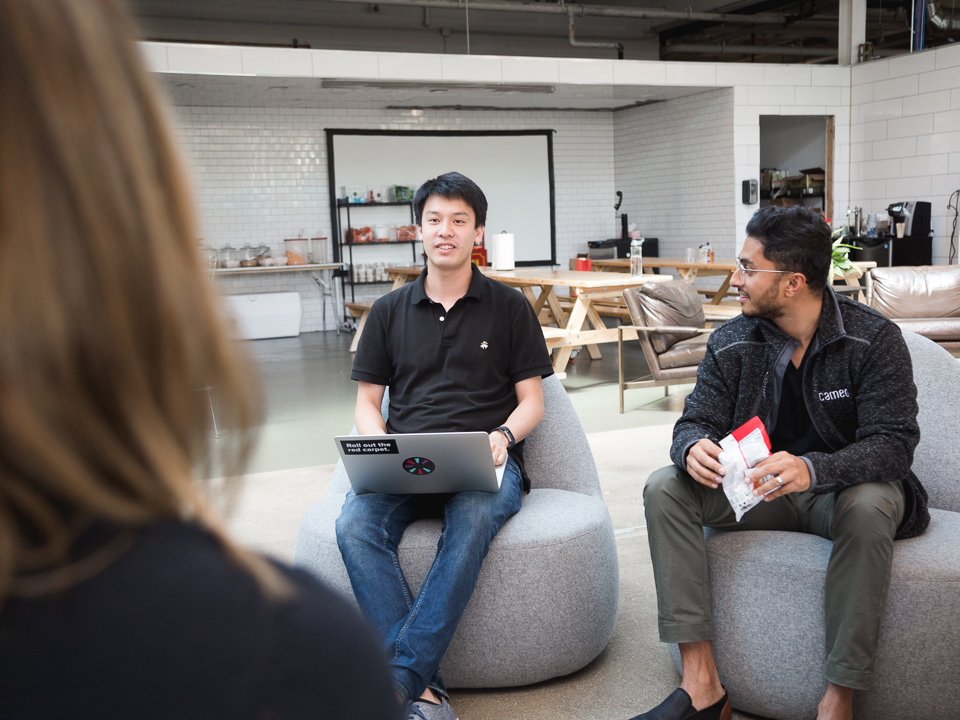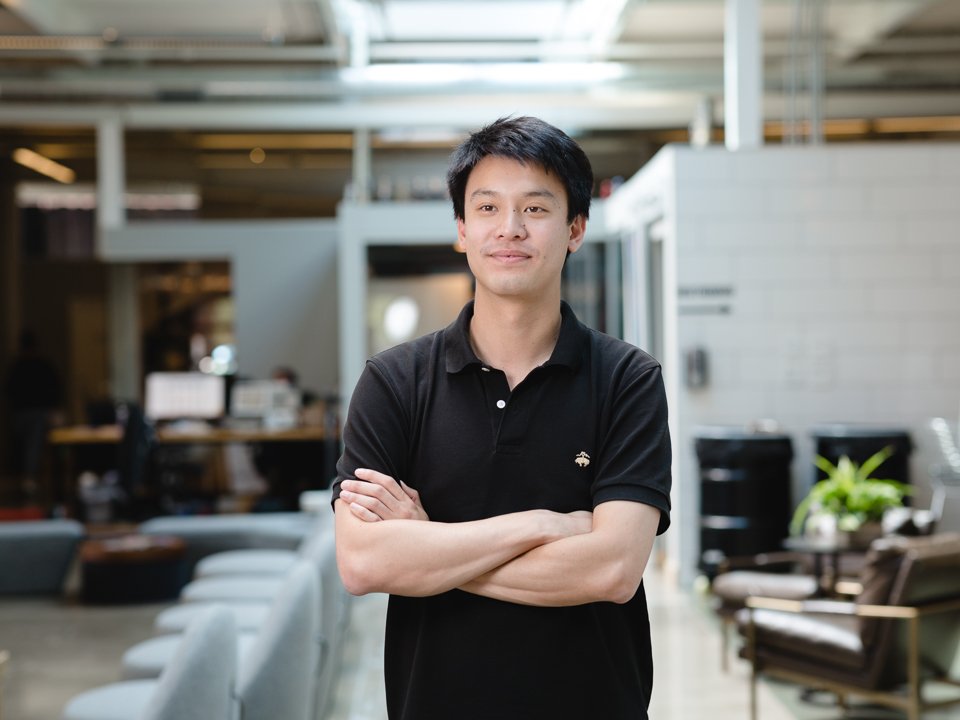 Chas Jhin, VP of Engineering 
As Cameo's VP of engineering, Chas is in charge of the company's tech stack. In his own words: "My job is to build the best engineering team in Chicago and make Cameo the most fun place to work at. Ever."
BEYOND WORK: Chas enjoys collecting (and eating) so-called "ridiculous-flavored" snacks. Current snacks on his list include ramen-flavored Pringles and apple pie Oreos.
You've been with Cameo since the early days. How has the product vision changed since you first started at the company? 
One of the cool things about Cameo is that the fundamental vision of connecting talent and fans and creating magical experiences hasn't changed at all. With that being said, I'm always excited to see the creative ways people use Cameos, whether it's inspirational pump-up videos or even getting Snoop Dogg to record a new voicemail message on their phone. 
The Cameo engineering team was built up over time under your direction. How did you think about building out a robust team? What did you prioritize?
We have prioritized finding smart, fun people who are team players. This has helped us immensely with building a collaborative culture and welcoming new teammates! One of our company values is "Roll out the red carpet" and one manifestation of this is that we go over the top when we welcome new employees by decorating their desks, buying copious amounts of their favorite snacks and getting them set up on team Cameo. 
 
One of the cool things about Cameo is that the fundamental vision of connecting talent and fans and creating magical experiences hasn't changed at all."

You manage teams in LA and Chicago. How do you think about managing a distributed workforce?
We were fortunate in that we started as a distributed team from day one. Not only did that force us to practice good communication habits early, but it's helped us hire the best people wherever they are!
From a leadership point of view, I think it's caused me to lean into coaching as a form of management, as we need to empower people to do good work regardless of where they are physically located.
Cameo recently secured a pretty substantial funding round. How do you see this affecting your team and enabling the company moving forward?
In some ways, this doesn't change much for the engineering team, besides being a confirmation that we've built a great team and put in some hard work to build really fun products. With that being said, we're looking to expand the team a ton, and want to hire more smart and fun engineers!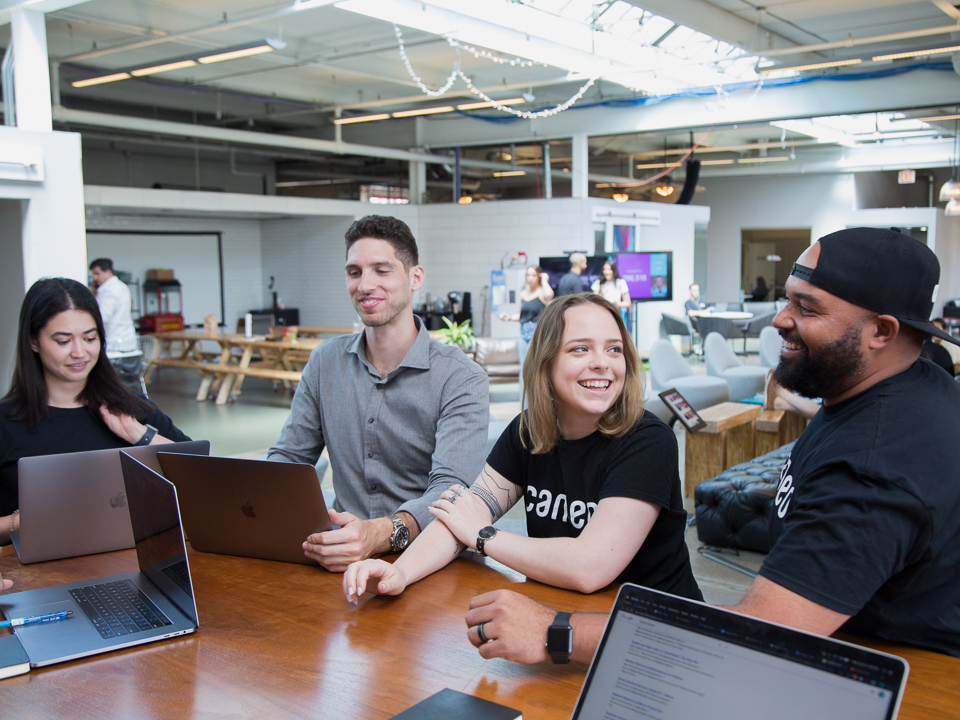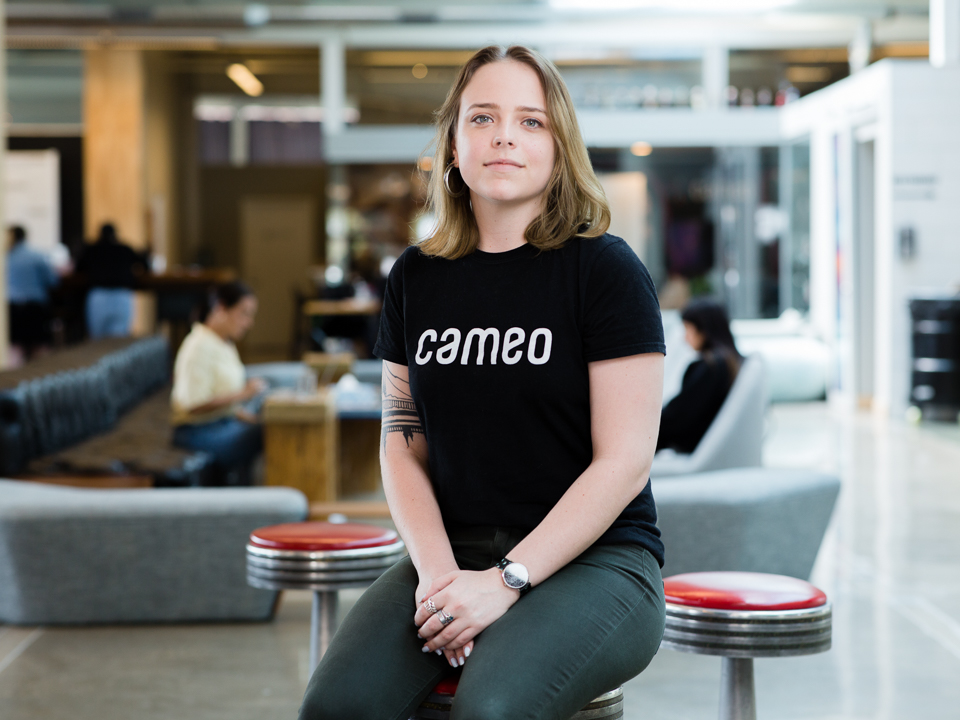 Morgan Peters, Full-Stack Software Engineer
As a full-stack software engineer at Cameo, Morgan writes code, helps interview new engineering candidates and mentors new engineers on her team. 
BEYOND WORK: In her free time, Morgan enjoys oil painting and drawing. Morgan credits art with helping her to give and receive critical feedback, a skill that extends to her work at Cameo. 
Talk about your role at Cameo. What does an average day look like for you? 
An average day starts with a daily company-wide standup where we go over announcements and exciting upcoming items. From there, I have quick meet-ups or one-on-ones with different teammates to discuss everything from work projects to company matters to just catching up. Next, I go through my list of tasks and start working on one.
Once a week, we have team tech talks where we talk about what's going on in this industry that could positively benefit our work and provide inspiration for our projects. While we obviously work throughout the day, we're encouraged to have a social workplace where conversations can be an outlet to decompress and refresh.
What product has your team created that is unique to Cameo? How did that product come to be?
My team works on the chat function that connects talent with Cameo users. Say there are questions or clarifications about a request a user makes — the talent is able to directly contact that user before they record anything for them. This also encourages a closer feeling of connection between our users and the talent they hire. 
I was lucky enough to be the first person to actually use the chat option live in-app. It's really wonderful to see a project flourish in its medium and have the potential to change the way we do business. 
 
While we obviously work throughout the day, we're encouraged to have a social workplace where conversations can be an outlet to decompress and refresh."

How does the team handle situations in which developers have different opinions on how to solve technical challenges?
We meet as a team and layout all of the options we have available. From there we discuss them one by one, laying out the pros and cons, and make a decision from there. Decisions are never made without the input of multiple team members. While tedious at times, it ensures that every single issue has been put to the test before we move forward with the solution.
What made you choose Cameo when you were searching for your next software engineering role?
As somebody who's worked at other startups in the past, my main goal was to find a company that not only has an exciting product but a positive work environment that encourages collaboration and brings the best out of its employees. I found that at Cameo.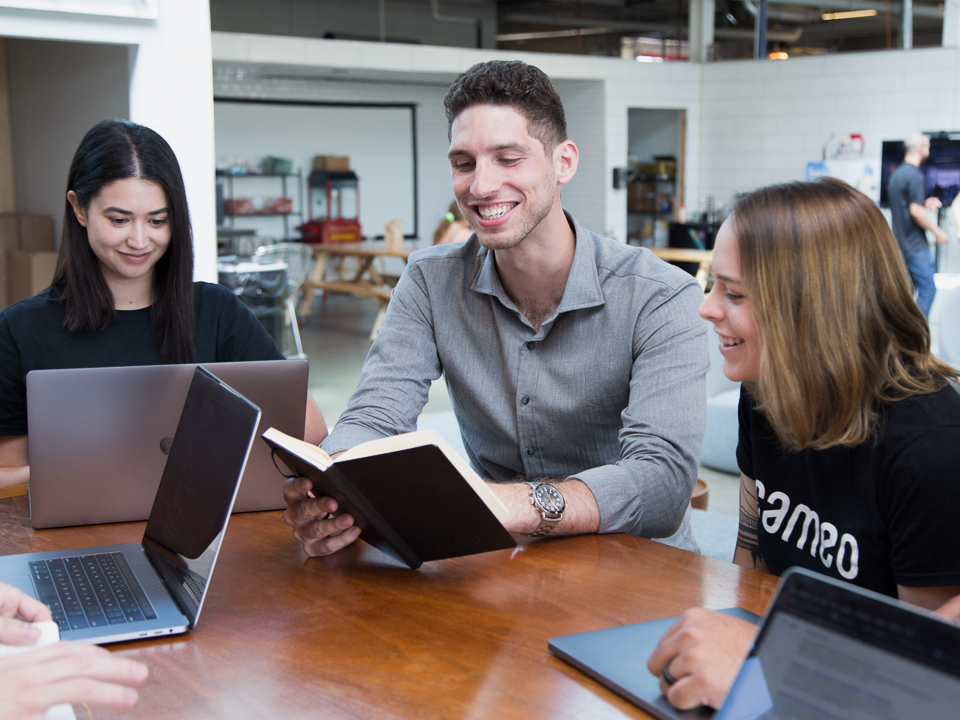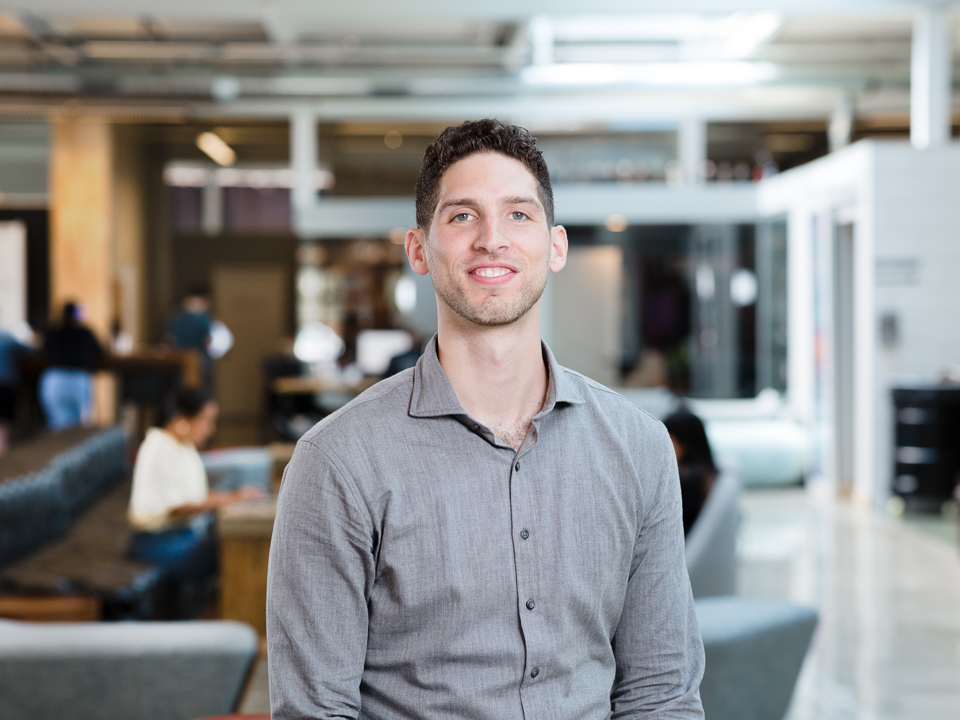 Davide Curletti, Tech Lead
As the tech lead for the TalentX team at Cameo, Davide's primary focus is on delivering a great user experience for the celebrities and influencers who use the app. Daily duties include evaluating and implementing new system architecture, researching potential technologies and working with product managers to establish and prioritize a roadmap. 
BEYOND WORK: Davide loves going to the movies. According to Davide: "I have a penchant for bringing my work home with me, and being able to fully immerse myself in something that isn't related to work is an excellent way of decompressing."
Talk a bit about your experience before Cameo. What drew you to this role?
Before joining Cameo, I spent the past five years working at various early-stage startups in the San Francisco Bay Area. I wore many hats during that time, including engineer, product manager, tech lead and more. 
My fiance and I were looking to move back to Chicago, and I was searching for a role at a rapidly growing B2C business. I was pleasantly surprised to see that Cameo was headquartered in Chicago. The company's trajectory, resume and investors felt very familiar to the successful startups in the Bay Area. All of that — coupled with a remote office in LA to escape the cold Chicago winters — seemed like a pretty good deal.
What about Cameo's tech stack is exciting right now? What challenges are you and your team gearing up to tackle?
The most exciting part of our tech stack is that it is still in its infancy! We've done a great job of keeping our architecture simple, which will allow us to make crucial decisions in the future while having the advantage of drawing from a larger breadth of technical experience and knowledge. TypeScript has been implemented in a subset of our services, and our core ones will follow shortly.
In terms of upcoming technical challenges, we are looking to improve our system resiliency, as well as decide on a scalable transport layer to use for our internal and external services. All of these challenges mean the possibility of incorporating things like message and job queues, micro-service architecture, gRPC, or GraphQL.
What is your relationship with senior leadership at the company?
Our senior leadership has made a point of being open, transparent and present. This is apparent from day one. For example, our CEO Steven Galanis personally welcomes every new hire to lunch on their first day. Although you might find that level of treatment at smaller stage startups, Steven has continued the tradition even after having over 100 employees.
On a more macro level, we have daily company standups where various executives take turns presenting company and department KPIs. During these standups, everyone is encouraged to ask senior leadership any questions they feel need to be addressed.