According to its founder and CEO, Jason Kolb, DAIS Technology will be the default way for insurance companies to transact risk by 2025. It's a lofty goal, not only because DAIS Technology is only in its third year of operation, but because no such universal internet platform for insurers even exists yet. 
Still, the fast-growing startup is ready to tackle the challenge. With a mandate to bring the insurance industry up to speed and into the internet age, DAIS Technology has created a network to connect agents, carriers, insurtechs and others instantly. 
We caught up with CEO and Founder Jason Kolb and Director of Customer Success Kelly Ferrell-Huber to learn how DAIS came about, what the insurtech company is doing for the industry, and what else it's set to accomplish before 2025.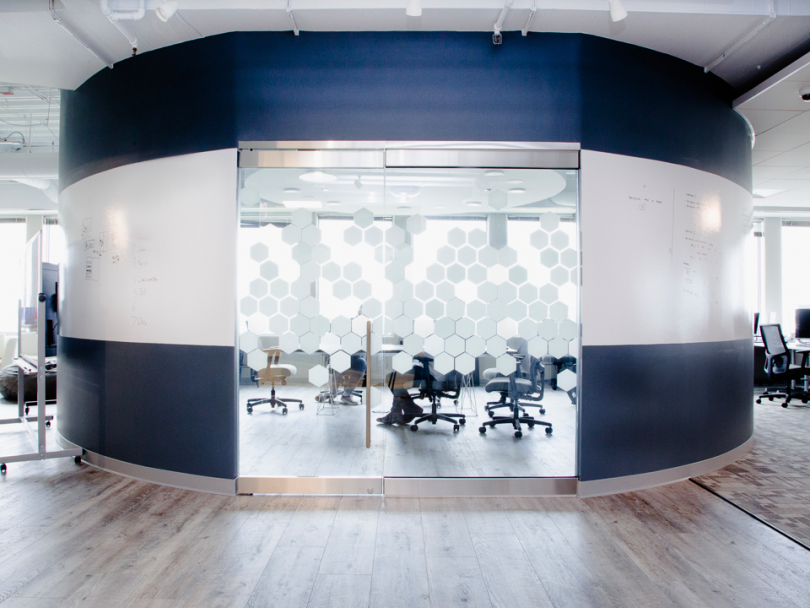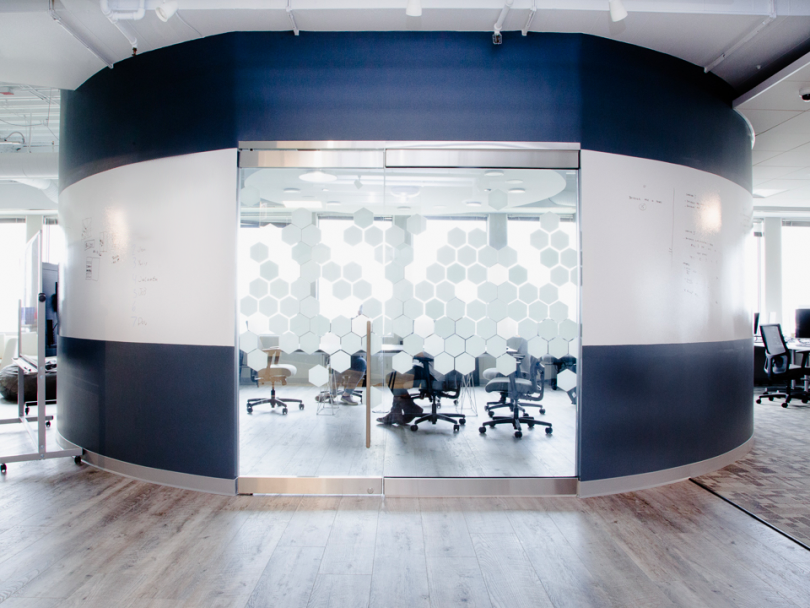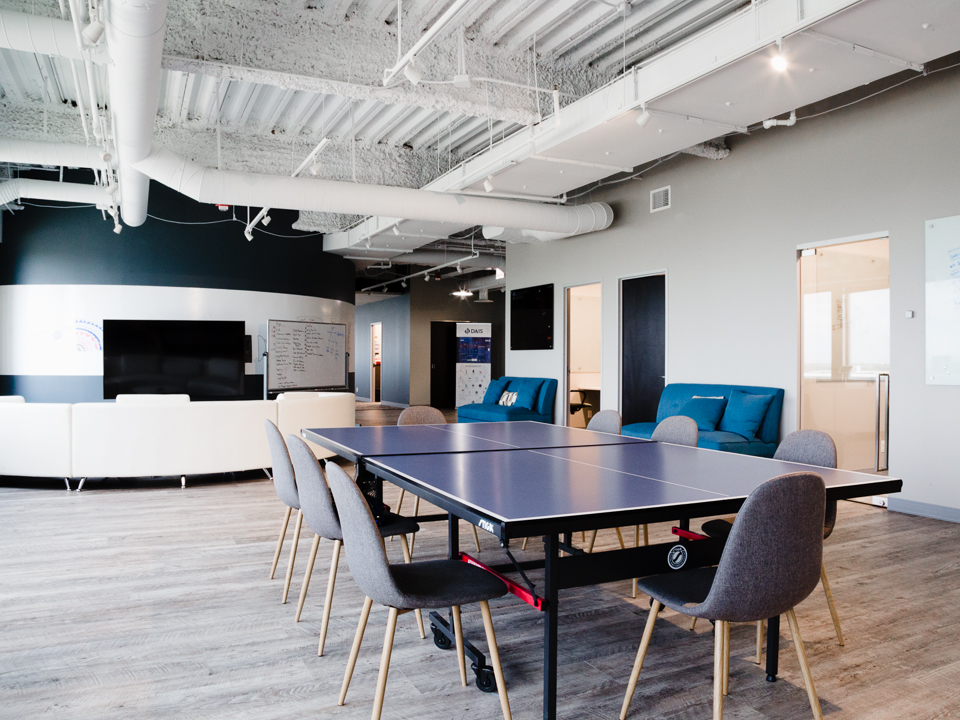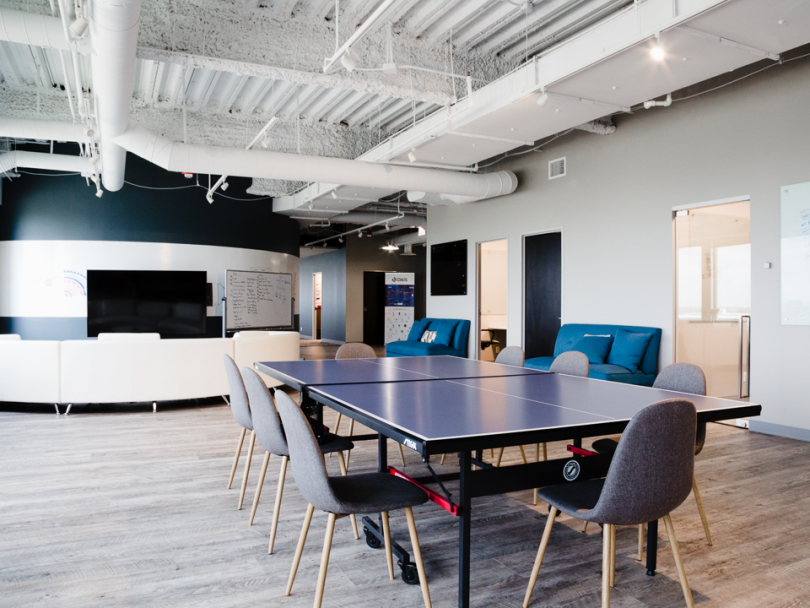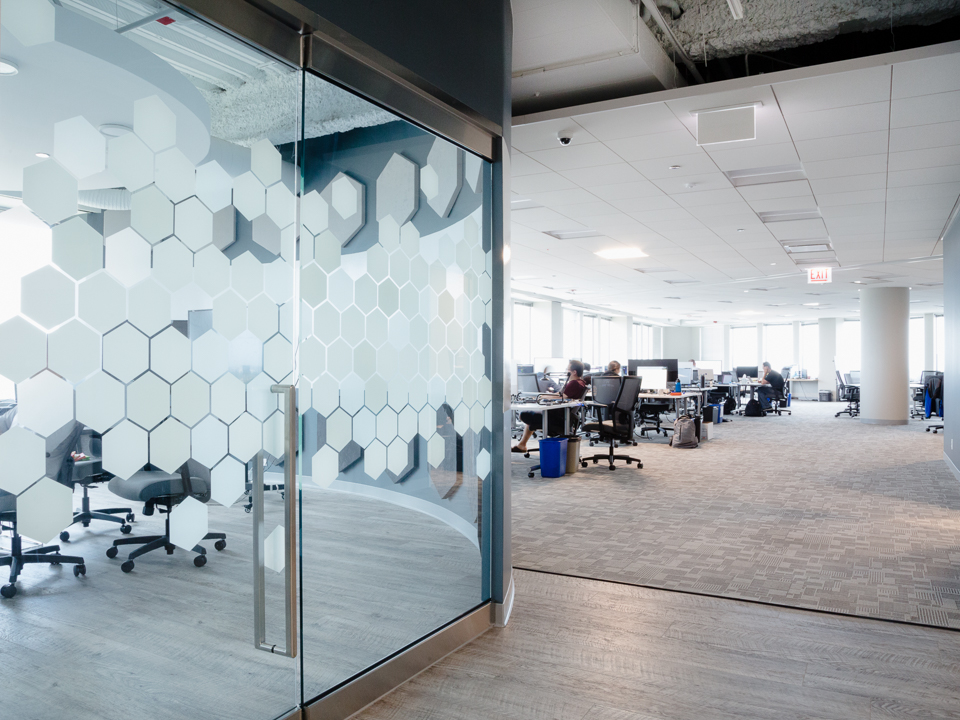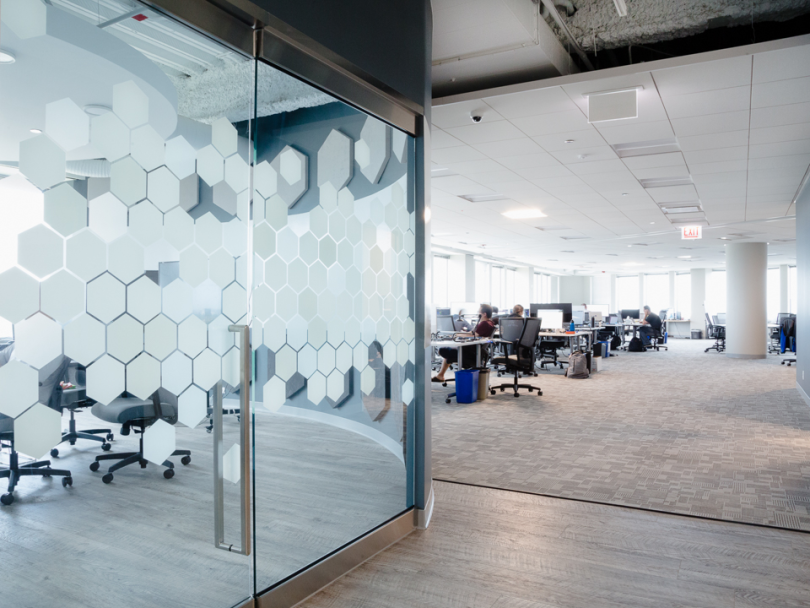 FOUNDED: 2016
EMPLOYEES: 50, 45 locally; 20 offshore software engineer consultants
WHAT THEY DO: DAIS is its own insurance-focused internet that allows agents, carriers, insurtechs and others to connect and provide vast new functionality and connectivity. 
WHERE THEY DO IT: Chicago
NOTABLE PERKS: Every Wednesday, employees have the flexibility to work from anywhere they want. DAIS also hosts company-wide hackathons every other month, which are open to everyone.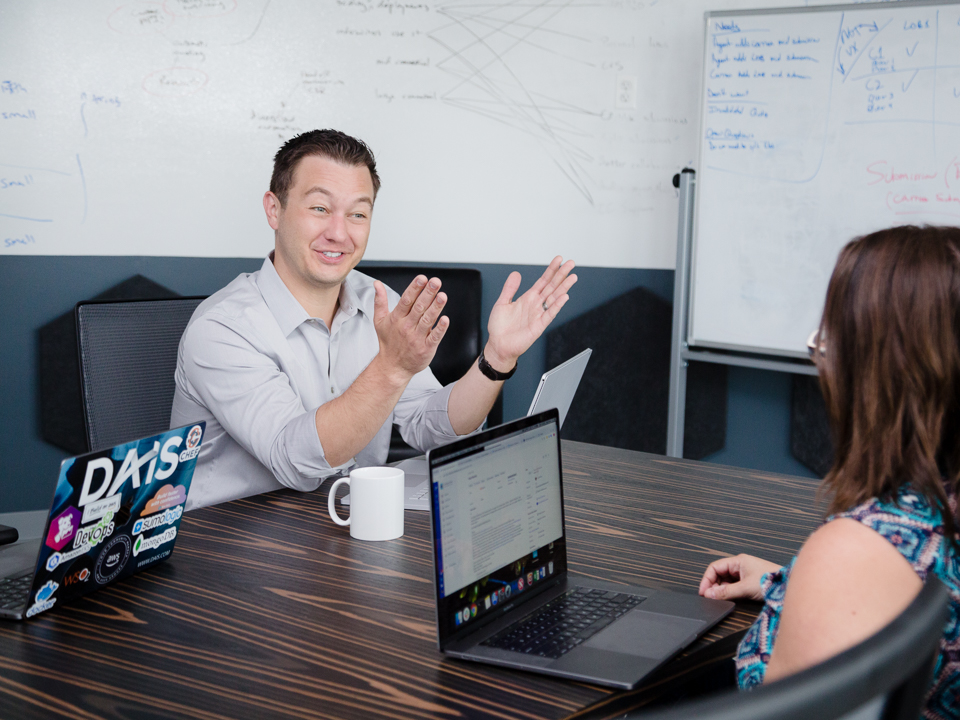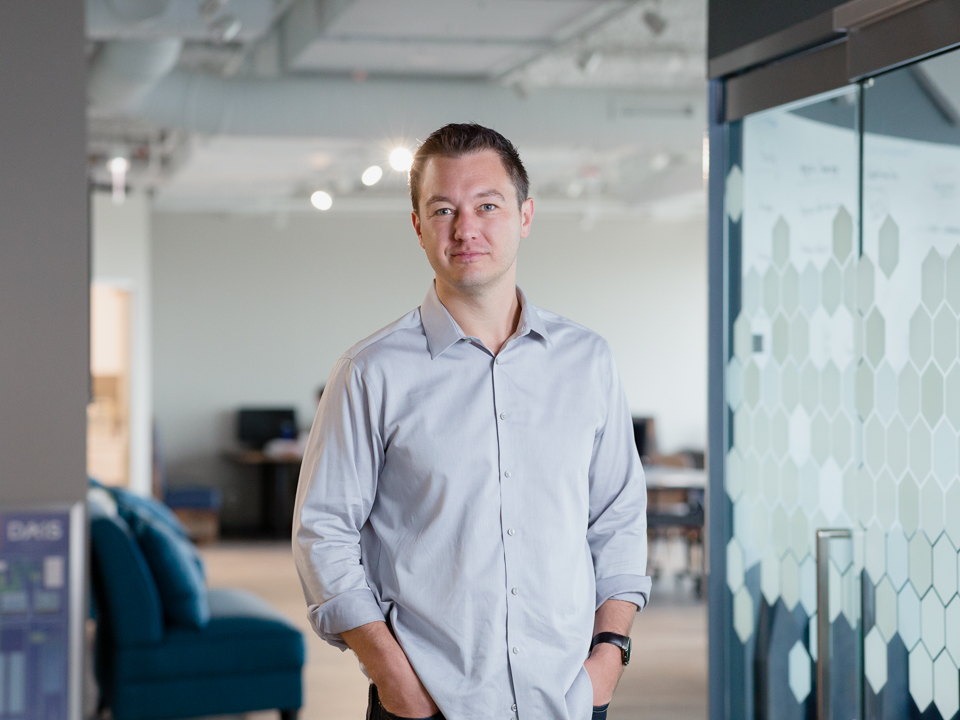 Jason Kolb, CEO and Founder
As founder and CEO, Jason strives to keep employees focused on the problems DAIS is trying to solve.
BEYOND WORK: A lifelong lover of all things tech, Jason has recently been especially interested in the Oculus Quest and Looking Glass volumetric display. He also enjoys playing around with D3.js to create interactive data visualizations.
It's been three years since you founded DAIS. Where did the idea for DAIS begin?
I was in a completely different industry when I was first exposed to the insurance industry, but I was fascinated with the complexity and lack of modern technology in the space and became obsessed with learning everything about it that I possibly could. It's such a distributed industry, and there was almost nothing to connect it. I wanted to create a platform for the industry to bring it into the cloud age and was fortunate to connect with some visionary insurance companies that wanted to invest in the future of the industry. We were ultimately incorporated in October 2016 with one of those carriers who was our seed investor. We started building a team and a platform, and we've never looked back.
What is something DAIS brings to the industry that didn't exist before?
We focused on bringing connectivity first and foremost. Until that's in place, you can't enjoy many of the advantages that modern technology has to offer. Rolling out that connectivity forced us to think outside the box and do things like spin off our distribution network — the Internet of Insurance — as a separate legal entity so that we can share the upside with the participants in the market and get everyone into the same network.
 
We encourage innovation and do everything we can to keep people from being constrained in their thinking, across every single position."

How do you keep DAIS one step ahead of others in your industry?   
We encourage innovation and do everything we can to keep people from being constrained in their thinking, across every single position. I want people to think outside the box and invent, which means that we welcome input and ideas from every single person. It probably comes from the fact that I was — and still am — a programmer and a technical person at heart, but I really want ideas not just from our product and UX folks, but from engineers, DevOps, customer success people and really everyone that touches customers and understands what we're doing. And I think that freedom of expression is reflected in our products.
Let's talk about company culture. Did you feel like you deliberately developed  DAIS' culture or did it develop organically? 
The whole "culture" thing sometimes feels a little forced and gimmicky, so at first, we didn't do anything intentionally to influence the culture since I wanted to see what would happen if it was left alone. What we found was that in the absence of any kind of guidance that something will develop, and it won't necessarily be what you want. So, we quickly learned our lesson and became intentional about our culture. We spent a lot of time thinking about it and getting input from our employees, and now we have a phenomenal culture. 
Done right, culture should function as a filter for people and a guide for decision-making for all of your agents. And if you're intentional about it, it will do amazing things for the productivity and happiness of your people.
What are you most excited about for the future of DAIS?
I'm excited because we've gotten farther than anyone ever has in connecting the insurance industry. We're laser-focused on that right now and it's a ton of fun. Now that our network has been deployed, we're doing some incredibly innovative things on top of that connectivity — things like new customer experiences that simply haven't been possible in this industry before. The possibilities are endless, so we're just focused on one thing at a time, but we're now into new territory and are bringing products to market that are literally making peoples' jaws drop. That's fun.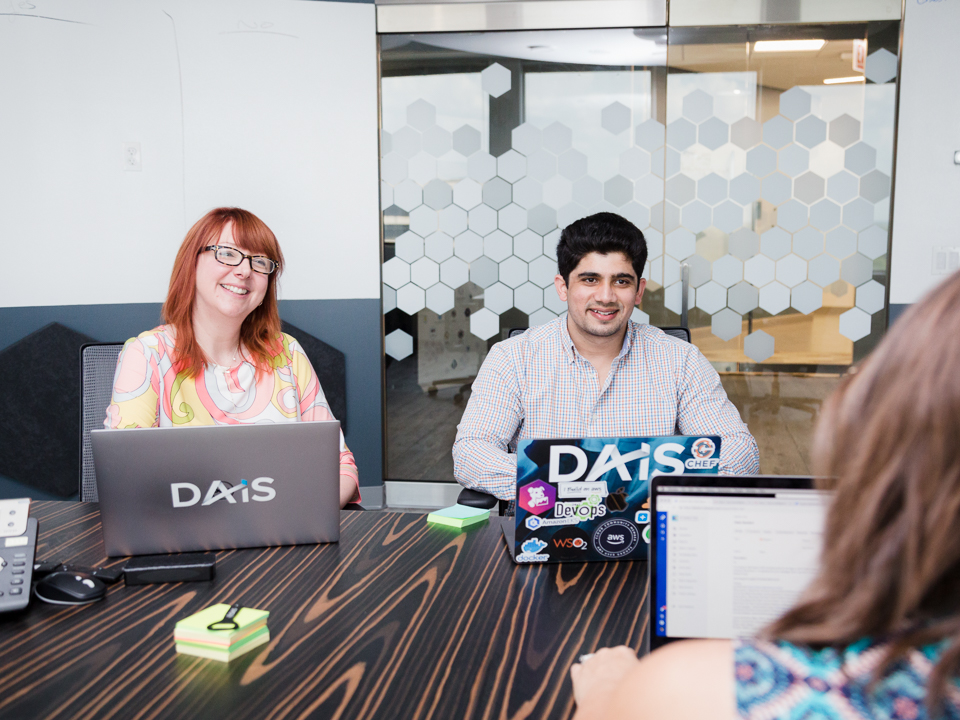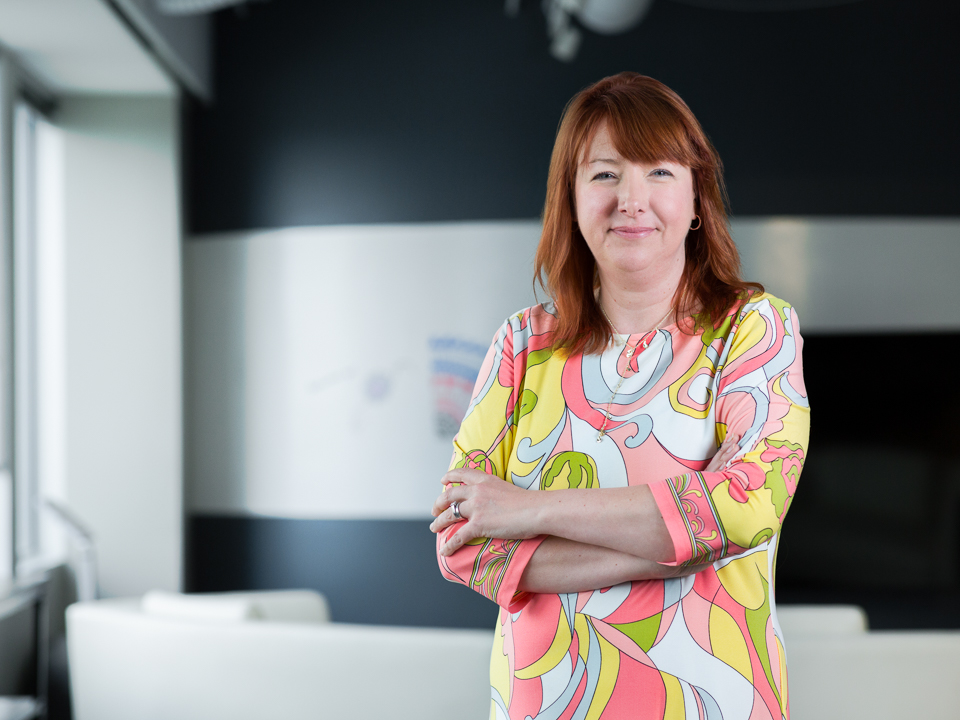 Kelly Ferrell-Huber, Director, Customer Success
Kelly develops customer strategy plans, materials and KPI tracking to deliver maximum value to clients in the onboarding, implementation, training and support processes. She also collects and provides data to measure customer success at all points of the customer journey, and collects customer feedback for both products and services.
BEYOND WORK: Kelly loves running, as it helps her feel grounded and productive. 
You've been at DAIS close to two years. What was the initial reasoning for joining the DAIS team? 
I started with DAIS as a product manager. It's important to me to be part of a company that listens to customers and builds their road map based on market and customer demands. DAIS came along and said, "We want you to find out what customers are looking for and build products that solve problems for them." It was a dream opportunity for a product manager.
 
I wanted to be part of a company that listens to customers and builds their road map based on market and customer demands."

How have you grown since you joined the company?
I have learned so much in such a short period of time — the learning and opportunities for growth never stops. The major growth I've experienced is learning about the architecture of our products. This understanding not only opens more doors for me professionally but has allowed me to communicate more effectively internally to make sure customer needs are being met. Externally, I'm able to explain how things work to increase confidence in our products with customers.
Jason, DAIS' CEO and Founder, spoke to how the culture became a deliberate effort. How has the company culture evolved as your team has scaled? 
Our company culture has evolved significantly over the last year. Our Vice President of Technology, Mike Goldstein, has created a culture at DAIS that encourages open and honest dialogue within your team and with executives. Withholding of your feedback and acceptance of the status quo is not the DAIS culture. This has allowed us to focus as a company, take pride in what we are building and deliver on our promises to the market.
What's on the horizon for DAIS?
I am most excited about market expansion for DAIS. Our company sees the big picture of what technology can do for an industry, and we have important yet disparate solution components that I believe will come together to deliver an all-in-one global solution to the insurance marketplace. This makes now such an amazing time to be a part of DAIS.