When some companies do their best work, you don't even know they're there. 
That's the case for SDI Presence, the company responsible for maintaining the sensitive IT systems of some of Chicago's highest-profile clients. By keeping everything running smoothly and securely, these behind-the-scenes techies are the problem-solvers and protectors for organizations like the Chicago Transit Authority, O'Hare and Midway international airports, the Chicago Department of Water, and more. 
Entrusted with the systems that contain highly sensitive information, SDI Presence goes to great lengths to update, improve and constantly monitor their clients' IT environments. We got to talk to their team to get the lowdown on what it means to be Chicago's go-to IT systems managers.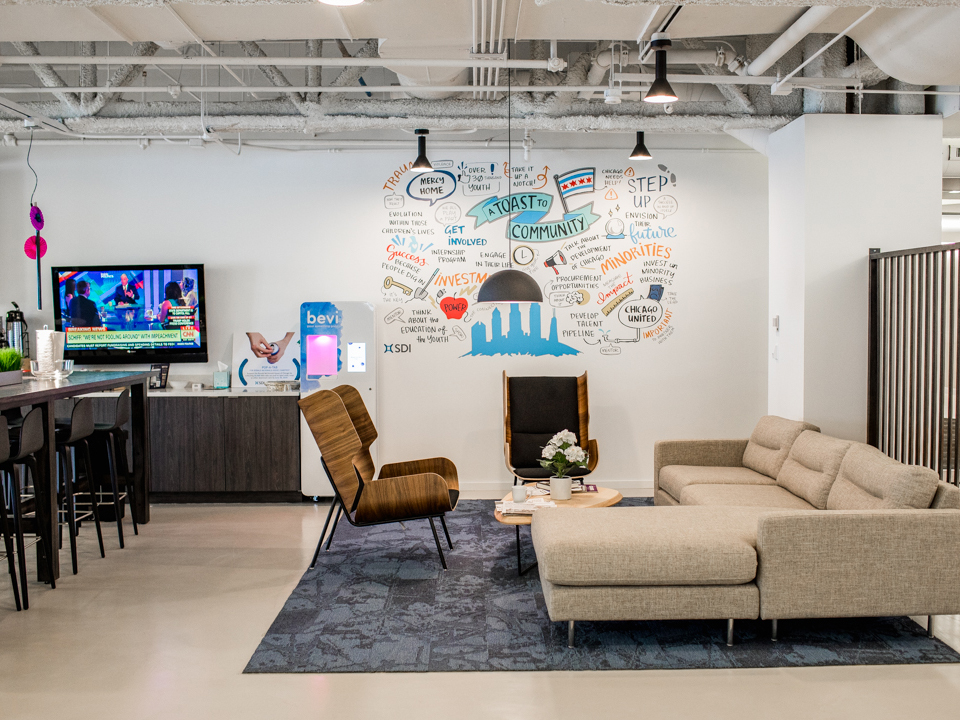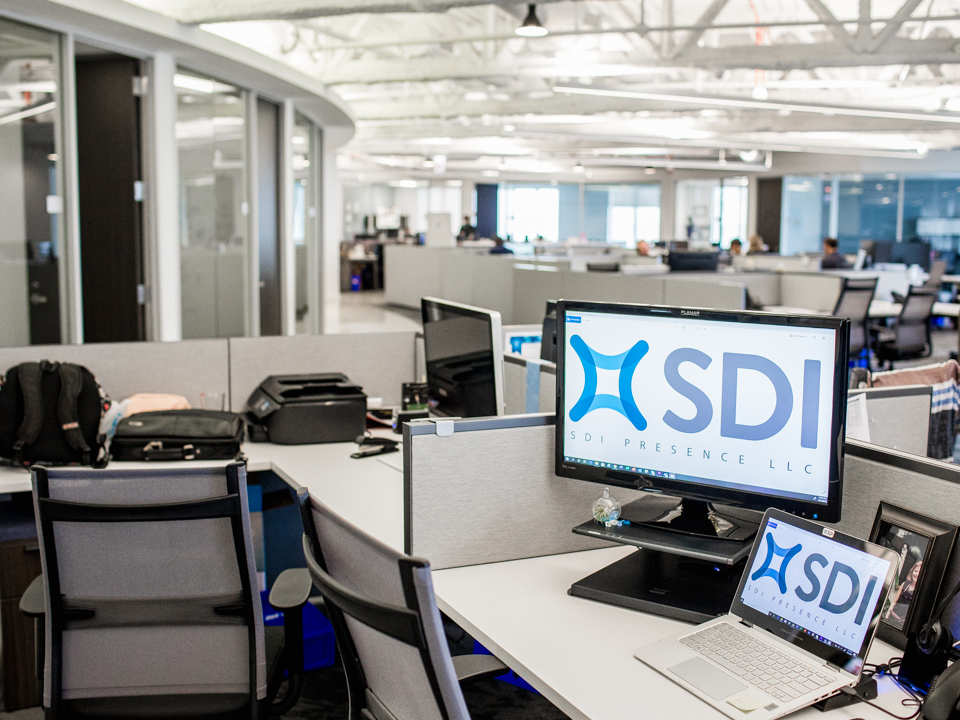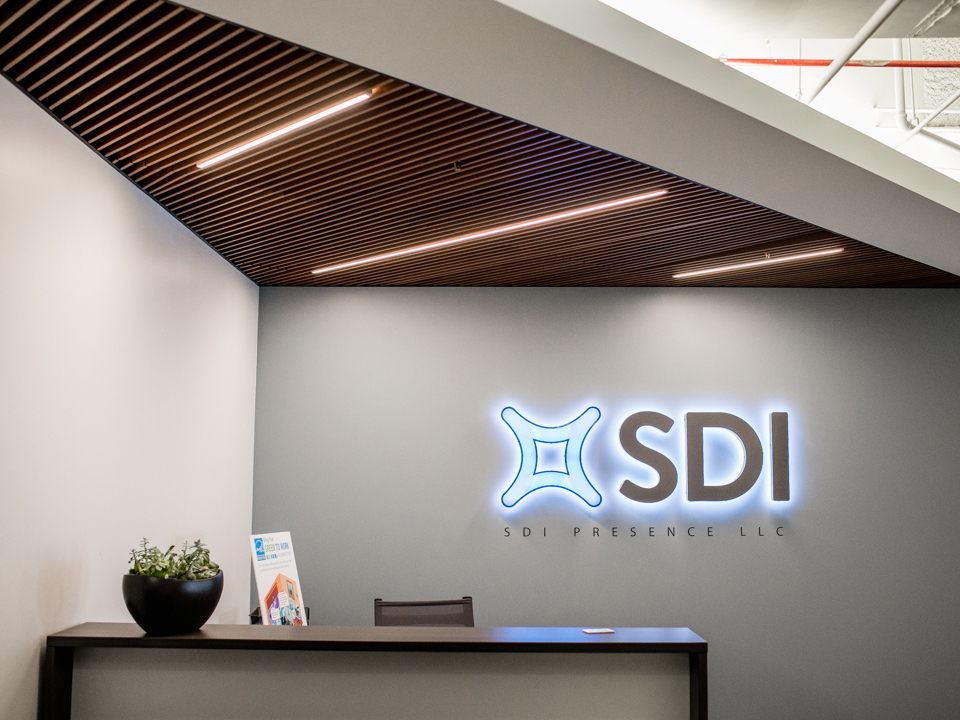 EMPLOYEES: 137 local, 161 total 
FOUNDED: 1996
WHAT THEY DO: SDI Presence is an IT consultancy and Managed Services Provider (MSP) that leverages its strong team presence to advance clients to a secure digital enterprise.
WHERE THEY DO IT: Chicago, and the West Coast
ROOM TO GROW: SDI recently launched an apprentice program as part of the Chicago Apprentice Network, helping interns learn all the necessary skills to transition to full-time work.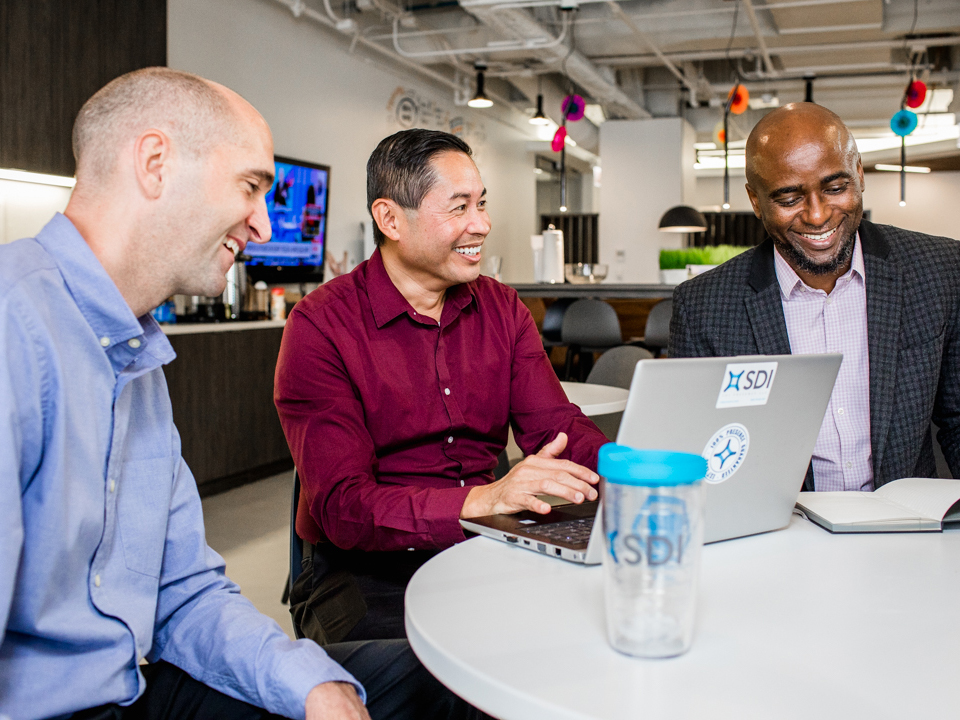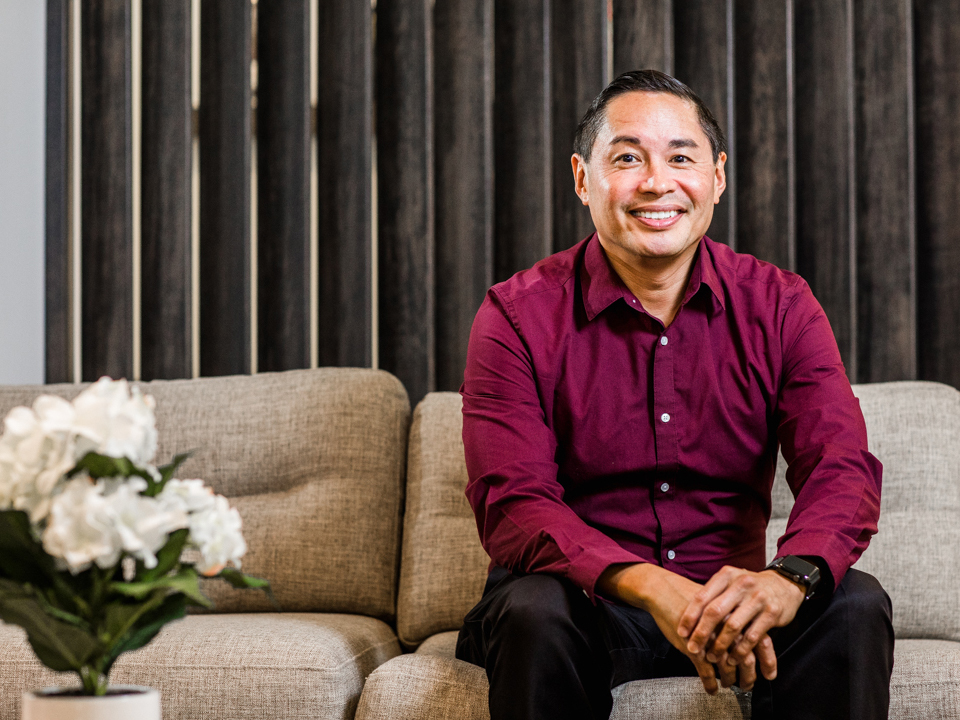 Larry Tan, Help Desk Manager
Larry leads the service desk team, which provides both technical and non-technical support to SDI's clients. 
You manage your clients' IT environments. What goes into maintaining those systems? 
We follow the Information Technology Infrastructure Library's (ITIL) best practice guidelines that focus on aligning IT services with the needs of the business. Your IT environment is only as good as the people managing it, so you need the best people and you need to retain them. You also need workflows, processes, standard operating procedures and policies to deliver an efficient customer support service. No matter what your role is in IT, you play an integral part in the overall customer experience, so it's important that all employees know that.
You work with a lot of legacy systems, which means that you're maintaining systems that might have been created years ago. How do you institute updates and changes in situations like this? 
Regardless of what types of updates and changes that we're implementing into the IT environment, we follow a change management framework. This ensures optimal operational efficiency. Change management controls the introduction of change into the IT environment. Having a service owner is key for the overall direction of the service, including its sustainability for meeting business objectives, ongoing development and transformation. This allows opportunities for improving our client's IT systems. What I like about being a service owner for ongoing support is learning new technology and implementing it into the IT environment to make everyone's job easier.
 
Your IT environment is only as good as the people managing it, so you need the best people and you need to retain them."

Are there any exciting projects you're working on right now? 
One of the exciting projects I have been working on is for a large convention and expo campus. I served as a support advisor delivering expertise in support strategies, designs, builds, workflows and operations. I own the ongoing support process and service. This project was initially to operate and maintain the client's IT function, including the transition of the their offices to a newly constructed office space. It has turned into additional opportunities to provide new IT infrastructure managed services.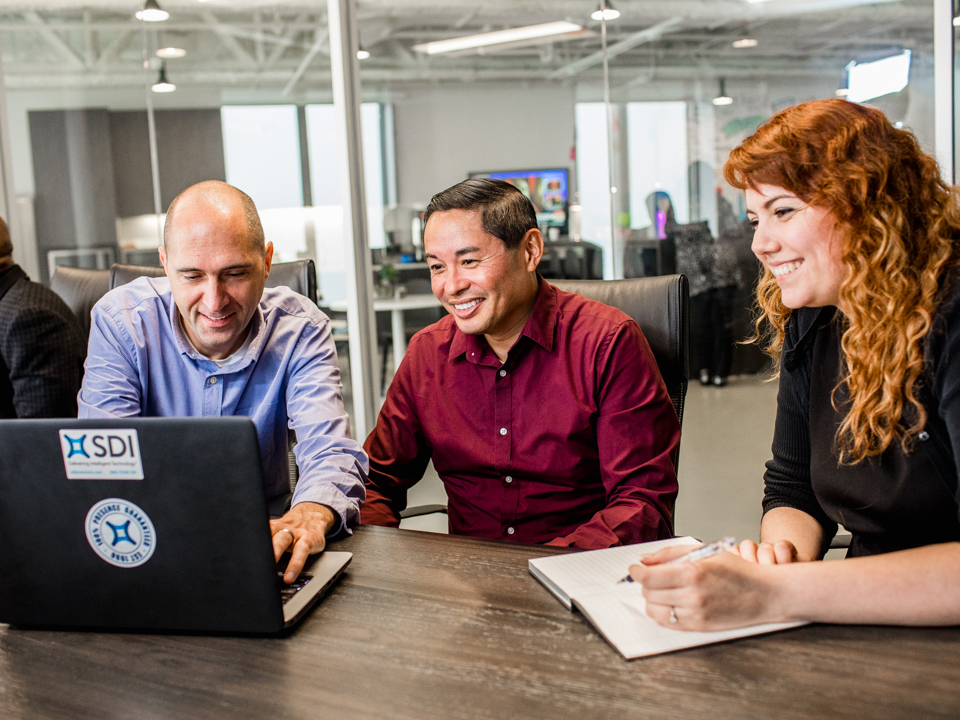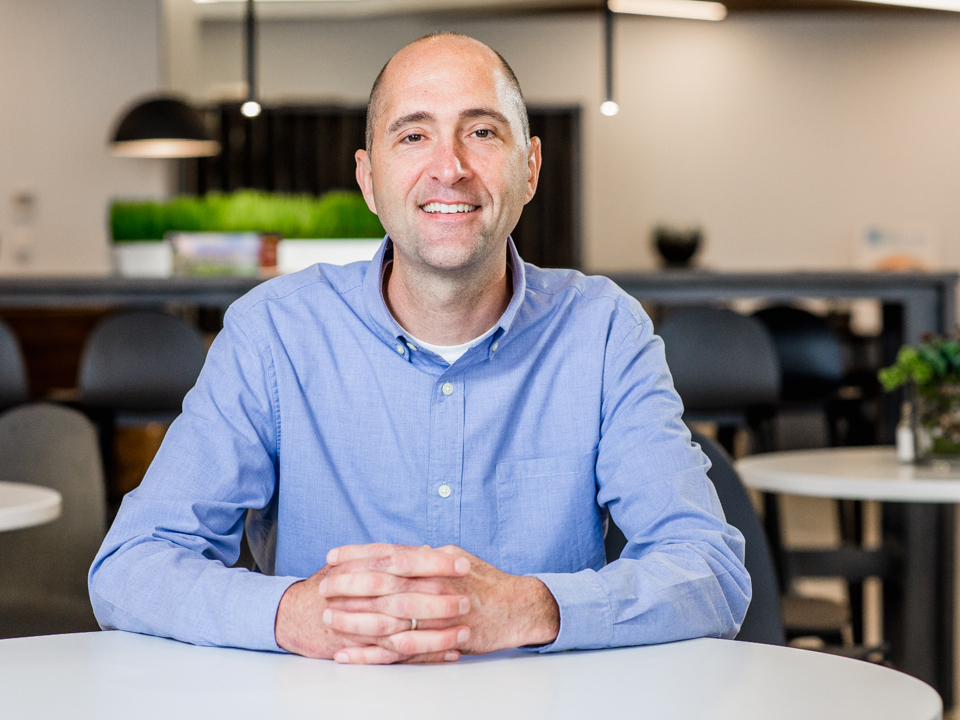 Ted Mescall, Delivery Executive
Ted's role as delivery executive keeps him at the forefront of innovating and implementing solutions for clients in the utility industry. His main goal for his team is to provide due diligence with a sense of urgency. 
You're in charge of managing all of the government portfolios. Can you talk a little bit more about that? What priorities have to be in place for you to succeed in that arena? 
SDI has many projects within the utility sector. We work with some of the largest public and private utilities here in Illinois but also have several management consulting engagements in California. I believe hiring and retaining key resources are the main priorities. Professional services are dependent on having the skilled consultants that can be utilized when projects converge and when new projects begin. It is imperative to retain skilled talent that can leverage their utility system knowledge across the portfolio of projects. Portfolio management becomes an interesting balancing act when determining the duration of one project against another due to available resources, the convergence of projects, and funding.
What are some guidelines in place for your team to provide the best service possible? How do those guidelines play out in your day to day?
From a day-to-day perspective, we track and document every request and monitor the length of time it takes to complete them. Weekly meetings are held internally to discuss timelines and expectations, which are then provided as weekly updates to city staff. We facilitate quarterly governance meetings with the client and provide metric-based reporting. Our quality services department meets with clients without the delivery executive present to get unbiased input on how the executive and staff are performing. Feedback from the client is reported back and an action plan is put in place to correct any issues.
 
It is imperative to retain skilled talent that can leverage their utility system knowledge across the portfolio of projects."

Are there any exciting projects you're working on right now? 
SDI is currently supporting a major city software application. The project is a multi-phased approach that began with performing a technical assessment of the infrastructure and all utility software. The second phase involved gathering requirements to build a new graphical user interface that would allow the city to streamline business processes. The third phase upgraded city architecture and implemented a customized utility management system. The final phase is adding additional customizations to streamline processes.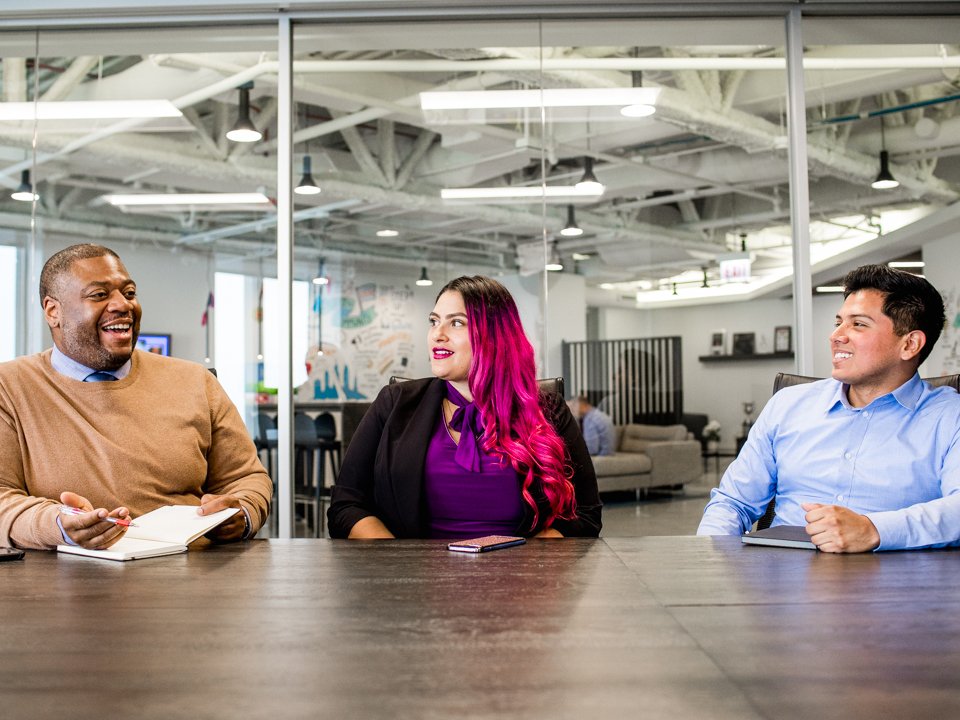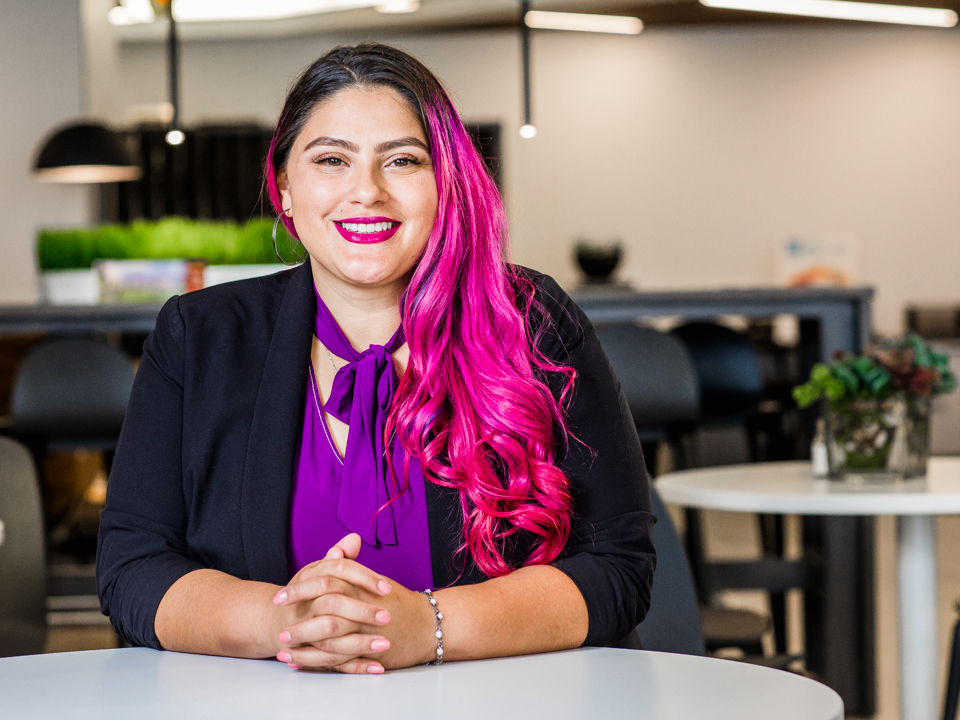 Maria Rojano, Desktop Support Specialist
Maria's main focus is to fix technical issues and act as a clear communicator between her co-workers and clients. On a daily basis, she can be found prioritizing support tickets, diagnosing hardware and software problems, and maintaining workstations for more than 15 sites all over Chicago. 
Tell us a little bit about your background. How did your role as the first apprentice translate to a full-time career at SDI Presence?
I learned about SDI Presence from a career fair at Wright College. I was chosen to participate as a summer intern at the start of my last year in college. Once I had completed the internship, I was presented with the opportunity to become an apprentice. I accepted the position and once I graduated in May, I transitioned into a full-time employee.
How important is collaboration at SDI?
It's super important to keep in contact with the other teams within my project. Being on the desktop team, I rely on both the server team and networking team while out in the field when troubleshooting certain issues.
 
Every day, it's always something different — it keeps things exciting."

Are there any exciting projects you're working on right now? 
Yes! I am currently working as a field technician within a project that gives me the opportunity to travel around the city to provide technical assistance to the different sites throughout the day. My route includes mostly the North and West sides of the city and some surrounding suburbs.
What's one thing you love doing in this role? What's the thing that gets you out of bed in the morning and excited to come to work?
Being at a different site every day to troubleshoot and resolve issues. Every day, it's always something different — it keeps things exciting. Some days the work goes smoothly, others not so much, and that's when it becomes interesting.