Amir‌ ‌Arooni‌ ‌has‌ ‌a‌ ‌track‌ ‌record‌ ‌of‌ ‌digital‌ ‌disruption.‌ ‌ ‌
Previously at another global financial services organization, his solution‌ introduced a new way of working: ‌developing‌ ‌a‌n engineering ‌culture‌ ‌with talented engineers that‌ ‌prioritized‌ ‌nimbleness,‌ ‌collaboration‌ ‌and‌ ‌adhered‌ ‌to‌ ‌Scrum‌ ‌practices.‌ ‌Consequently,‌ ‌he‌ ‌said,‌ ‌speed‌ ‌increased,‌ ‌while‌ ‌engineers‌ ‌came‌ ‌to‌ ‌comprise‌ ‌more‌ ‌than‌ ‌half‌ ‌the‌ ‌workforce.‌
According‌ ‌to‌ ‌Arooni,‌ ‌the‌ ‌end‌ ‌result‌ ‌cloaked‌ ‌the‌ ‌simplicity‌ ‌of‌ ‌the‌ ‌strategy.‌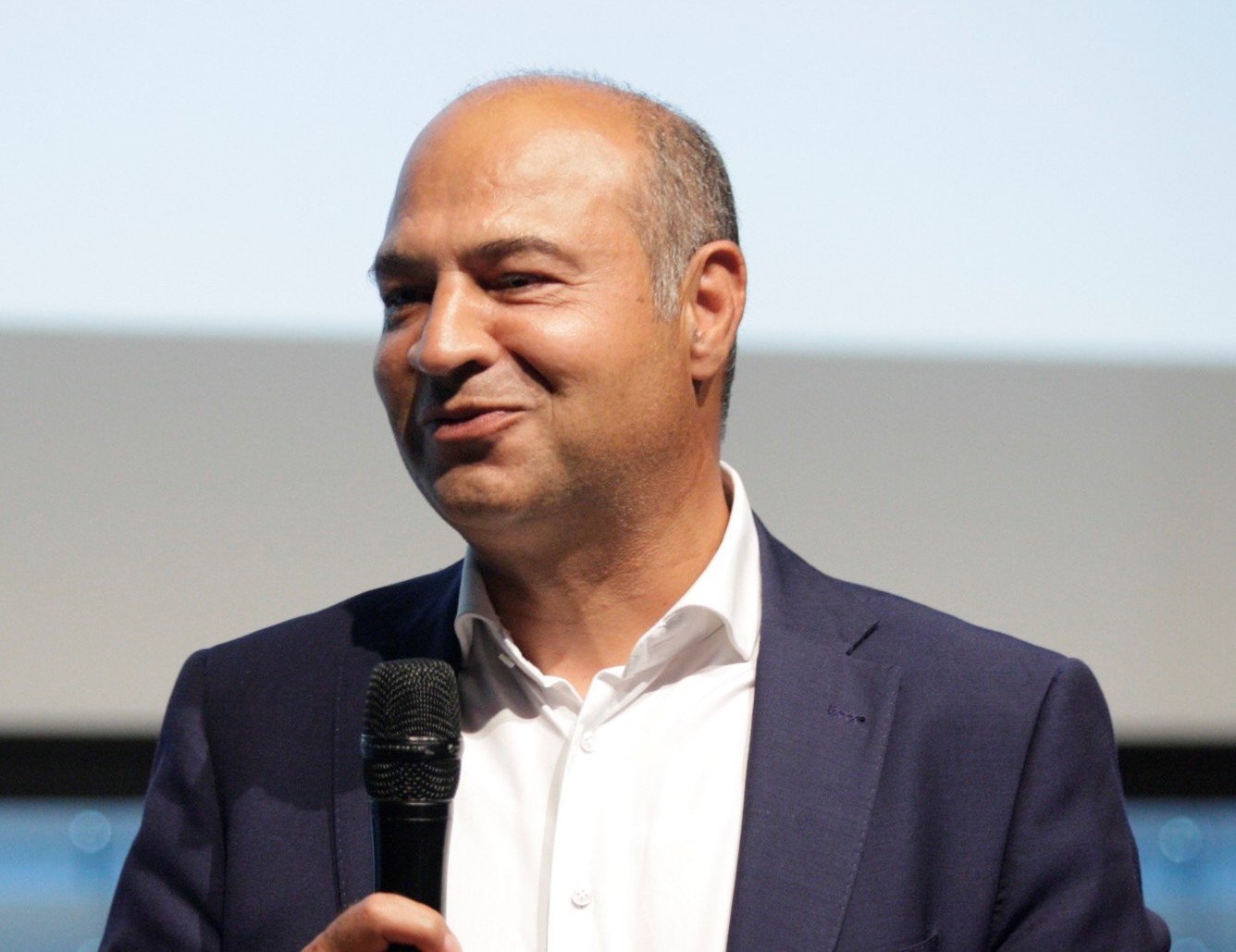 "When‌ ‌you‌ ‌support‌ ‌good‌ engineering ‌talent,‌ ‌empower‌ ‌them‌ ‌to‌ ‌work‌ ‌together‌ ‌and‌ ‌take‌ ‌impediments‌ ‌away,‌ ‌people‌ ‌are‌ ‌able‌ ‌to‌ ‌move‌ ‌mountains,"‌ ‌Arooni‌ ‌said.‌ ‌"The‌ ‌process‌ ‌sounds‌ ‌complex,‌ ‌but‌ ‌it‌ ‌wasn't.‌ ‌It‌ ‌was‌ ‌just‌ ‌having a great purpose, paying‌ ‌the‌ ‌right‌ ‌attention‌ ‌to‌ ‌create trust in the‌ ‌workforce,‌ ‌attracting‌ ‌the‌ ‌right‌ ‌level‌ ‌of‌ ‌talent‌ ‌and‌ ‌providing‌ ‌them‌ ‌the‌ ‌space‌ ‌to‌ ‌deliver‌ ‌something‌ ‌in‌ ‌which‌ ‌they‌ ‌believe."‌ ‌ ‌
The‌ ‌IT‌ ‌exec‌ ‌will‌ ‌lean‌ ‌on‌ ‌that‌ ‌expertise‌ ‌as‌ ‌the‌ ‌newly‌ ‌tapped‌ ‌CIO‌ ‌of‌ ‌Discover.‌ ‌When‌ ‌he‌ ‌officially‌ ‌stepped‌ ‌into‌ ‌the‌ ‌role‌ ‌this‌ ‌April,‌ ‌Arooni‌ ‌aimed‌ ‌to‌ ‌strengthen‌ ‌the‌ ‌18,000‌ ‌employee-strong‌ ‌company's‌ ‌tech‌ ‌clout‌ ‌by‌ ‌bolstering‌ ‌reliability and simplifying‌ ‌superfluous‌ ‌tools‌, ‌processes,‌ ‌applications and infrastructure.
 
We‌ ‌are‌ ‌going‌ ‌to‌ ‌build‌ ‌based‌ ‌on‌ ‌what‌ ‌we‌ ‌already‌ ‌have‌ ‌and‌ ‌what‌ ‌we‌ ‌believe‌ ‌works‌ ‌for‌ ‌us."

Championing‌ ‌"engineering‌ ‌craftsmanship,‌ ‌developing‌ ‌engineering‌ ‌talent,‌ ‌and‌ ‌implementing‌ ‌extreme‌ ‌DevSecOps‌ ‌automation," Arooni said, are also part of the ongoing transformation. ‌
The‌ ‌principles‌ ‌underlie‌ ‌an‌ ‌overarching‌ ‌strategy‌ ‌he‌ ‌views as‌ ‌"continuous‌ ‌improvement."‌ ‌For‌ ‌Arooni,‌ the‌ ‌long-term‌ ‌goal‌ ‌is‌ ‌to‌ ‌erase‌ ‌dependencies‌ ‌that‌ ‌slow‌ ‌operations‌ ‌of‌ ‌the‌ ‌organization,‌ ‌while‌ ‌cultivating‌ ‌a‌ ‌strong‌ ‌engineering‌ ‌community‌ ‌in‌ ‌the‌ ‌process.‌  
"We‌ ‌are‌ ‌not‌ ‌going‌ ‌to‌ ‌shift‌ ‌into‌ ‌a‌ ‌totally‌ ‌new‌ ‌direction,‌ ‌but‌ ‌we‌ ‌are‌ ‌going‌ ‌to‌ ‌build‌ ‌based‌ ‌on‌ ‌what‌ ‌we‌ ‌already‌ ‌have‌ ‌and‌ ‌what‌ ‌we‌ ‌believe‌ ‌works‌ ‌for‌ ‌us,"‌ ‌Arooni‌ ‌said.‌ ‌ ‌
As‌ ‌Arooni‌ ‌settles‌ ‌into‌ ‌the‌ ‌position,‌ ‌he‌ ‌unpacked‌ ‌his ‌goals,‌ ‌how‌ ‌he‌ ‌plans‌ ‌to‌ ‌develop‌ ‌talented‌ ‌engineers‌ ‌and‌ ‌what‌ ‌it‌ ‌takes‌ ‌to‌ ‌be‌ ‌a‌ ‌CIO‌ ‌in‌ ‌today's‌ ‌tech‌ ‌landscape.‌ ‌ ‌
What were the challenges of this role that attracted you to the company? 
Arooni: We‌ are on a journey to realize our ambitions as ‌a‌ ‌technology‌ ‌company.‌ ‌A‌ ‌balanced‌ ‌engineering‌ workforce‌ ‌is‌ ‌one‌ ‌of‌ ‌those‌ ‌areas‌ ‌of‌ ‌opportunity.‌ ‌We‌ ‌need‌ ‌to‌ ‌attract‌ ‌top‌ engineering ‌talent.‌ ‌We‌ ‌need‌ ‌to‌ ‌keep‌ ‌top‌ ‌talent.‌ ‌
If‌ ‌you‌ ‌look‌ ‌at‌ ‌our‌ ‌company,‌ ‌there‌ ‌are‌ ‌a‌ ‌number‌ ‌of‌ ‌manual‌ ‌activities‌ ‌that‌ ‌we‌ ‌need‌ ‌to‌ ‌automate.‌ ‌A‌ few‌ ‌years‌ ‌ago,‌ ‌automation‌ ‌was‌ ‌innovative,‌ ‌but‌ ‌with‌ ‌today's‌ ‌technology,‌ ‌there‌ ‌are‌ ‌all‌ ‌the‌ ‌means‌ ‌in‌ ‌place‌ ‌to‌ ‌do‌ ‌that.‌ ‌With‌ ‌extreme‌ ‌automation,‌ ‌we're‌ ‌not‌ ‌asking‌ ‌top‌ ‌engineers‌ ‌to‌ ‌do‌ ‌rapid‌ ‌work;‌ ‌rather,‌ ‌we're‌ ‌going‌ ‌to‌ ‌use‌ ‌creativity‌ ‌to‌ ‌have‌ ‌a‌ ‌bigger‌ ‌impact.‌ ‌ ‌
Additionally,‌ ‌we're‌ ‌introducing‌ ‌one‌ ‌way‌ ‌of‌ ‌working‌ ‌that's‌ ‌consistent‌ ‌and‌ ‌leads‌ ‌to‌ ‌simplification‌. We are focused on streamlining tooling,‌ ‌applications‌ ‌and‌ ‌infrastructure;‌ ‌‌processes;‌ ‌and‌ ‌our‌ ‌organization.‌ ‌With‌ ‌a‌ ‌balanced‌ ‌engineering‌ ‌workforce‌ ‌—‌  ‌extreme‌ ‌automation‌ ‌and‌ ‌one‌ ‌agile‌ ‌way‌ ‌of‌ ‌working‌ ‌with‌ ‌simplification‌ ‌—‌ ‌we‌ ‌can‌ ‌deliver‌ ‌a‌ ‌significant‌ ‌contribution‌ ‌to‌ ‌the‌ ‌potential‌ ‌of‌ ‌the‌ ‌company.‌ ‌
 
We have a good foundation. Our agenda is to grow, do more and be humble."

How would you characterize the current tech landscape at Discover? 
Arooni: We‌ ‌have‌ ‌a‌ ‌good‌ ‌foundation.‌ ‌Our‌ ‌agenda‌ ‌is‌ ‌to‌ ‌grow,‌ ‌do‌ ‌more‌ ‌and‌ ‌be‌ ‌humble.‌ ‌We‌ ‌have‌ ‌a‌ magnificent‌ ‌purpose‌ ‌for‌ ‌the‌ ‌future.‌ ‌We‌ ‌have‌ ‌good‌ ‌technology‌ ‌and‌ ‌good‌ ‌people,‌ ‌and‌ ‌we're‌ ‌working‌ ‌to‌ ‌reduce‌ ‌the‌ ‌complexities‌ ‌in‌ ‌our‌ ‌processes‌ ‌right‌ ‌now.‌ ‌That‌ ‌good‌ ‌foundation‌ ‌gives‌ ‌us‌ ‌the‌ ‌opportunity‌ ‌to‌ ‌take‌ ‌the‌ ‌next‌ ‌step‌ ‌and‌ ‌make‌ ‌it‌ ‌better.‌ ‌There‌ ‌is‌ ‌a‌ ‌lot‌ ‌of‌ ‌potential,‌ ‌and‌ ‌it's‌ ‌not‌ ‌very‌ ‌difficult‌ ‌to‌ ‌get‌ ‌it‌ ‌out.‌ ‌ ‌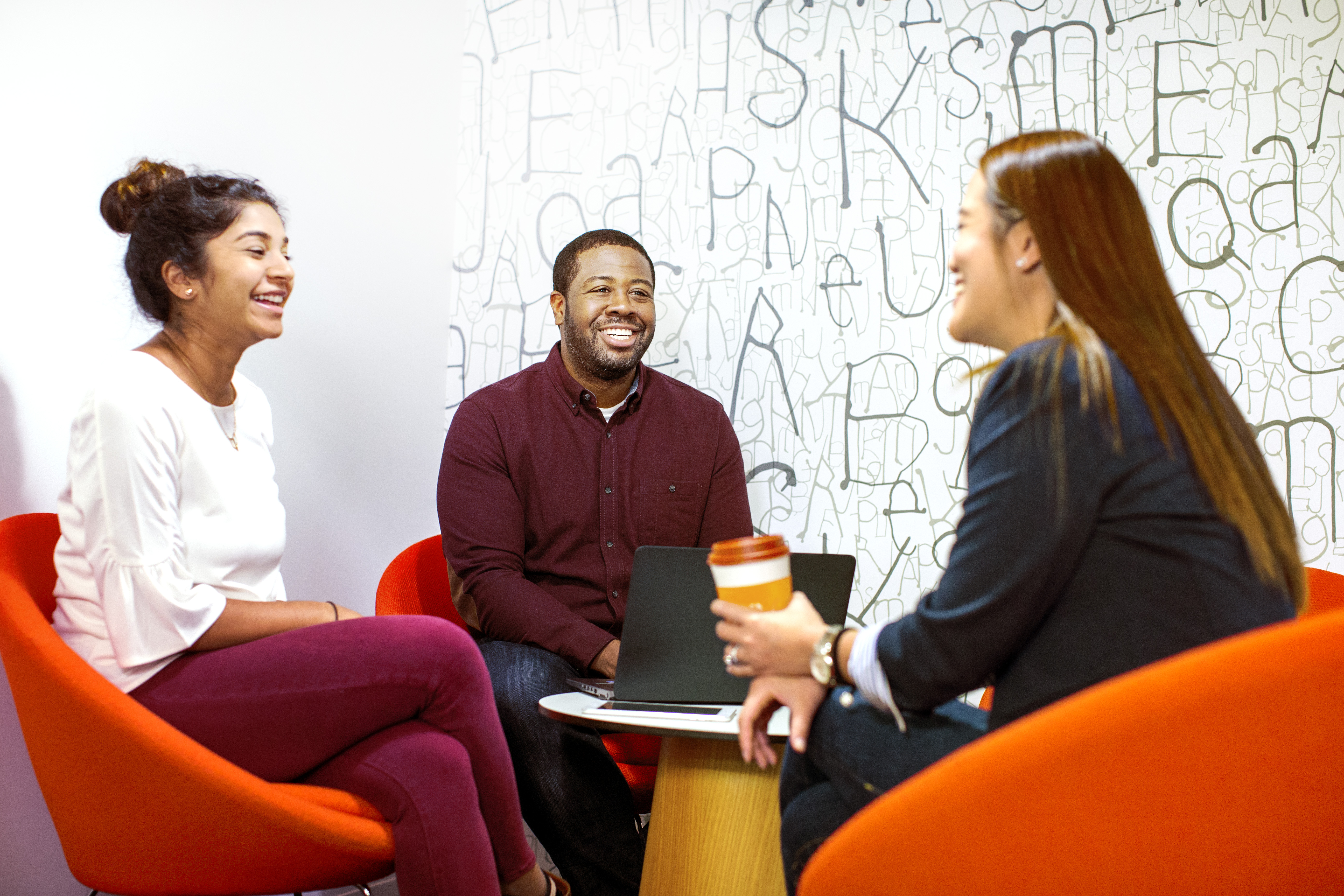 You described restructuring as "continuous improvement." What does that look like in practice?
Arooni: Building‌ ‌on‌ ‌the‌ ‌good‌ ‌foundation‌ ‌that‌ ‌we‌ ‌have‌ ‌right‌ ‌now‌ ‌and‌ ‌taking‌ ‌it‌ ‌to‌ ‌the‌ ‌next‌ ‌level.‌ ‌For‌ ‌example,‌ ‌we‌ ‌have‌ ‌a‌ ‌number‌ ‌of‌ ‌great‌ ‌initiatives‌ ‌for‌ ‌automating‌ ‌the‌ ‌area‌ ‌of‌ ‌payments,‌ ‌cards‌ ‌and‌ ‌consumer‌ ‌banking.‌ ‌The‌ ‌vision‌ ‌and‌ ‌foundation‌ ‌are‌ ‌there,‌ ‌but‌ ‌we‌ ‌need‌ ‌to‌ ‌get‌ ‌it‌ ‌everywhere.‌ ‌ ‌
I've‌ ‌also‌ ‌made‌ ‌a‌ ‌plan‌ ‌with‌ ‌my‌ ‌team‌ ‌to‌ ‌build‌ the ‌Discover‌ ‌Technology‌ ‌Academy.‌ ‌I‌ ‌want‌ ‌to‌ ‌train‌ ‌and‌ ‌educate‌ ‌our‌ ‌workforce‌ ‌to‌ ‌a‌ ‌level‌ ‌that‌ ‌is‌ ‌much‌ ‌more‌ ‌about‌ ‌building‌ ‌communities,‌ ‌having‌ ‌established engineering‌ ‌practices,‌ ‌such‌ ‌as‌ ‌hackathons‌ ‌and‌ ‌even‌ ‌working‌ ‌with‌ ‌universities,‌ ‌and‌ ‌providing‌ ‌society‌ ‌with‌ ‌some‌ ‌of‌ ‌the‌ ‌knowledge‌ ‌that‌ ‌Discover‌ ‌Technology‌ ‌Academy‌ ‌will‌ ‌be‌ ‌actually‌ ‌based‌ ‌on.‌ ‌
Arooni's five core principles for transforming Discover's tech culture
Use‌ ‌reliability‌ ‌as‌ ‌a‌ ‌competitive‌ ‌advantage:‌ ‌"Availability‌ ‌and‌ ‌security‌ ‌are‌ ‌my‌ ‌top‌ ‌priorities.‌ ‌When‌ ‌you‌ ‌want‌ ‌to‌ ‌do‌ ‌payments‌ ‌with‌ ‌us,‌ ‌we‌ ‌need‌ ‌to‌ ‌be‌ ‌there‌ ‌on‌ ‌the‌ ‌channels‌ ‌customers‌ ‌want.‌ ‌Secondly,‌ ‌we‌ ‌need‌ ‌to‌ ‌be‌ ‌100‌ ‌percent‌ ‌secure‌ ‌with‌ ‌peoples'‌ ‌data."‌ ‌
Roll out one (agile) way of working to simplify‌ ‌tools,‌ ‌process‌ ‌and‌ ‌organization:‌ ‌"There's‌ ‌no‌ ‌need‌ ‌for‌ ‌multiple‌ ‌tools‌ ‌with‌ ‌the‌ ‌same‌ ‌functionality.‌ ‌Simplicity‌ ‌provides‌ ‌speed."‌ ‌
Celebrate‌ ‌engineering‌ ‌craftsmanship:‌ ‌"You‌ ‌need‌ ‌to‌ ‌have‌ ‌people‌ ‌who‌ ‌appreciate‌ ‌their‌ ‌own‌ ‌craft‌ ‌and‌ ‌are‌ ‌proud‌ ‌of‌ ‌building‌ ‌things‌ ‌that‌ ‌create value and are exciting and ‌great."‌ ‌
Support‌ ‌employees‌ ‌with‌ ‌disciplined‌ ‌and‌ ‌responsive‌ ‌experiences:‌ ‌"If‌ ‌our‌ ‌people‌ ‌are‌ ‌happy,‌ ‌they're‌ ‌going‌ ‌to‌ ‌do‌ ‌a‌ ‌much‌ ‌better‌ ‌job‌ ‌and‌ ‌much‌ ‌better‌ ‌service‌ ‌for‌ ‌our‌ ‌customers."‌ ‌
Be‌ ‌fast‌ ‌and‌ ‌safe‌ ‌through‌ ‌extreme‌ ‌DevSecOps‌ ‌automation:‌ ‌"Extreme‌ ‌automation‌ ‌frees‌ ‌up‌ ‌talent‌ ‌to‌ ‌make‌ ‌greater‌ ‌solutions‌ ‌for‌ ‌customers.‌ ‌Manual‌ ‌things‌ ‌can‌ ‌be‌ ‌automated,‌ ‌increasing‌ ‌the‌ ‌level‌ ‌of‌ ‌speed‌ ‌and‌ ‌the‌ ‌level‌ ‌of‌ ‌documentation."‌ ‌
How do you stay nimble and scale for change quickly at a company as big as Discover?
Arooni: If‌ ‌you‌ ‌want‌ ‌your‌ ‌people‌ ‌and‌ ‌organization‌ ‌to‌ ‌fly,‌ ‌you‌ ‌need‌ ‌to‌ ‌reduce‌ ‌dependencies.‌ ‌If‌ ‌you‌ ‌have‌ ‌small‌ high-performing ‌teams‌ ‌in‌ ‌a‌ ‌big‌ ‌organization,‌ ‌and‌ ‌they‌ ‌are‌ ‌able‌ ‌to‌ ‌move‌ ‌independently‌ ‌of‌ ‌each‌ ‌other,‌ ‌you‌ ‌will‌ ‌create‌ ‌significant‌ ‌speed.‌ ‌To‌ ‌have‌ ‌agility,‌ ‌you‌ ‌need‌ ‌to‌ ‌have‌ ‌good‌ ‌talent‌ ‌and‌ ‌small‌ ‌teams.‌ ‌When‌ ‌we‌ ‌do‌ ‌that‌ ‌here,‌ ‌we‌ ‌will‌ ‌be‌ ‌able‌ ‌to‌ ‌move‌ ‌much‌ ‌faster.‌ ‌
How do you develop engineering talent so they don't hit a ceiling? 
Arooni: When‌ ‌I‌ ‌was‌ ‌at‌ ‌the‌ ‌top‌ ‌of‌ ‌my‌ ‌performance,‌ ‌I‌ ‌had‌ ‌clear purpose,‌ ‌was‌ ‌among‌ ‌great‌ ‌people,‌ was engaged in challenging assignments, was‌ ‌rewarded‌ ‌financially‌ ‌and‌ ‌emotionally,‌ ‌and‌ ‌had‌ ‌the‌ ‌opportunity‌ ‌to‌ ‌develop‌ ‌myself‌ ‌every‌ ‌day.‌ ‌We're‌ creating ‌such‌ ‌an‌ ‌environment‌ ‌for‌ ‌engineers‌ ‌here.‌ ‌They‌ ‌can‌ ‌come‌ ‌and‌ ‌make‌ ‌a‌ ‌difference‌ ‌in‌ ‌the‌ ‌life‌ ‌of‌ ‌our‌ ‌customers.‌ ‌We‌ ‌have‌ ‌good‌ ‌people‌ ‌to‌ ‌learn‌ ‌from‌ ‌them.‌ ‌We‌ ‌have‌ ‌the‌ ‌right‌ ‌talent. We want to ‌invest‌ ‌in‌ ‌their‌ ‌development ‌and‌ ‌reward‌ ‌them.‌ ‌ ‌
 ‌
Lastly, what does it take to be a successful CIO in 2020?
Arooni: Passion‌ ‌is‌ ‌number‌ ‌one.‌ ‌You‌ ‌need‌ ‌to‌ ‌be‌ ‌able‌ ‌to‌ ‌bring‌ ‌energy‌ ‌to‌ ‌your‌ ‌organization and collaborate with all of your stakeholders. Secondly,‌ ‌you‌ ‌need‌ ‌to‌ ‌be‌ ‌a‌ ‌technologist‌ ‌and‌ ‌keep‌ ‌a‌ ‌certain‌ ‌level‌ ‌of‌ ‌knowledge‌ ‌of‌ ‌the‌ ‌market.‌ Third,‌ ‌you‌ ‌need‌ ‌to‌ ‌believe‌ ‌in‌ ‌the‌ ‌talent‌ ‌of‌ ‌other‌ ‌people.‌ ‌As‌ ‌a‌ ‌CIO,‌ ‌you're‌ ‌never‌ ‌alone.‌ ‌You‌ ‌need‌ ‌to‌ ‌work‌ ‌together with your C-level peers‌ ‌and‌ ‌make‌ ‌each‌ ‌other‌ ‌successful‌ ‌by‌ ‌creating‌ ‌surroundings‌ ‌where‌ ‌your‌ ‌team‌ ‌can‌ ‌learn, improve and fly.‌ ‌ ‌