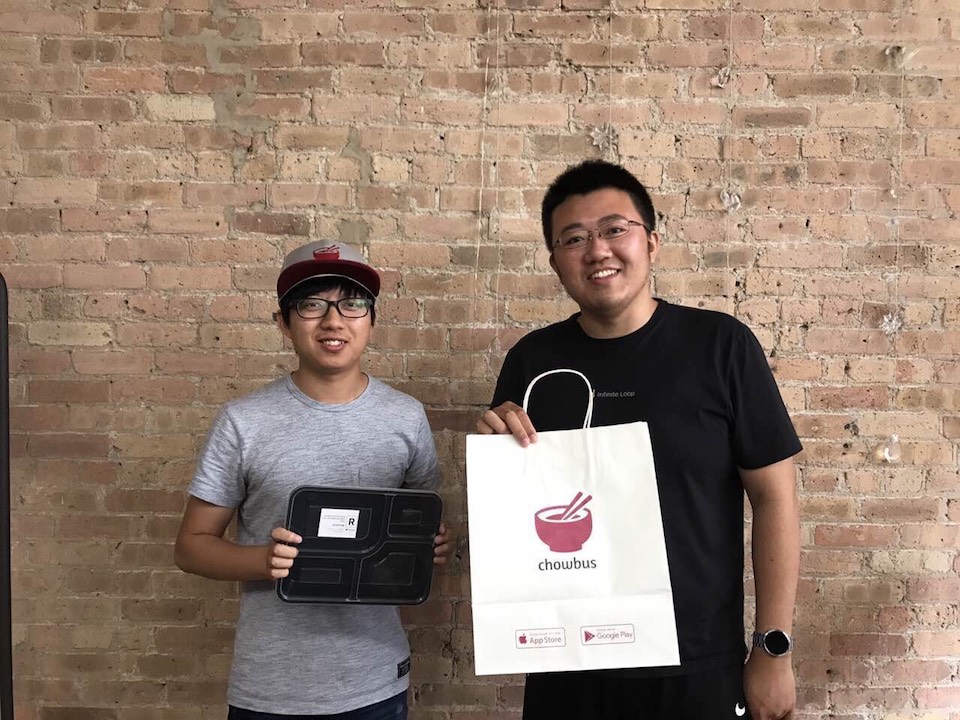 Most people grumble when delivery fees on food ordering platforms are higher than expected. In some cases, they switch restaurants or apps, and in very rare instances they may even venture outside to find food.
Linxin Wen took a different route.
He launched food delivery startup Chowbus after encountering high delivery fees too many times when he was a graduate student at the Illinois Institute of Technology.
"I tested the idea at IIT and only charged a $1 delivery fee," said Wen, who serves as Chowbus' CEO. "So many people loved it. At that time, I only had a social media account and a website. I expanded the service to the Loop and found so many young professionals also loved the idea."
People may look at us and think we're another Grubhub, but it's a totally different experience."
In addition to a low delivery fee, Chowbus prides itself on only featuring the most authentic Asian dishes. Wen, who is from China, originally focused on Chinese restaurants, but the platform has grown to include Korean, Indian and Japanese eateries as well. To ensure authenticity, all restaurants must pass a blind taste test by a Chowbus team member.
"If the food is really good, we'll talk with the chef and owner and ask for their best 10 or 20 dishes," Wen said. "We check the reviews and ratings every week and remove the bad dishes from the platform."
The lunch shuttle menu, available during weekdays, is handpicked, changes daily and consists of 10 to 15 specials. All lunch orders have a flat delivery fee of $1 and must be placed by 11 a.m., with delivery occurring during user-selected pre-set time slots. On-demand delivery is offered between 12 and 9 p.m. and on weekends, with delivery fees ranging from $2.99 to $5.99. On-demand orderers can select dishes from the complete list of Chowbus restaurants.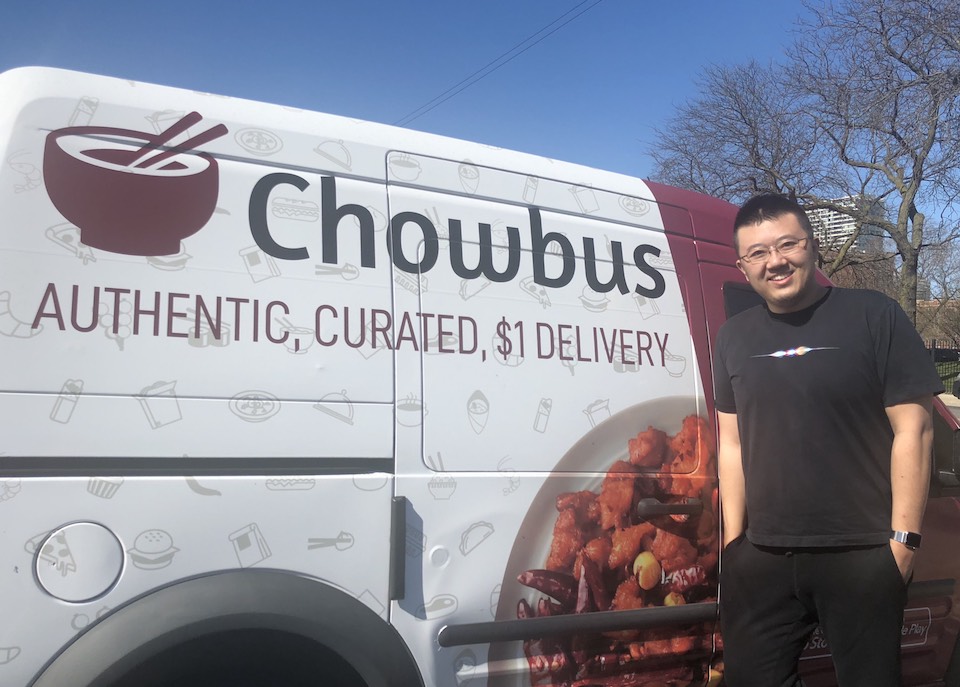 "People may look at us and think we're another Grubhub, but it's a totally different experience," Wen said. "On Grubhub, you order from restaurants you're familiar with. Our customers are willing to try something new, and we make it easy to explore new choices."
Chowbus launched in May 2015 and its mobile apps, which were built by co-founder and CTO Suyu Zhang, debuted in March 2016. Chowbus takes a cut of each order and has seen yearly revenue grow from $500,000 in 2016 to $2 million in 2017. Wen expects that figure to hit $10 million this year. Despite its age, the app has already managed to cultivate some devoted followers, with its top user spending $13,000 last year.
"Our customers are super loyal and are willing to try new new dishes, even if they don't know the restaurant," Wen said. "That's because they really trust our curation."
Chowbus recently expanded to Boston and is considering other cities, including Seattle, San Francisco and New York, for its next launch. It is also developing a web-based ordering platform.
The team has a headcount of 13. Ten are based in the South Loop and the other three in Boston. Chowbus has around 40 drivers in Chicago and another 20 or so in Boston. Wen said the company, which recently raised a $1 million angel round, is looking to bring on two engineers, a UX/UI designer and additional marketing staff this year.