When it comes to customer service, many Chicago tech companies aren't content with just solving problems and answering questions in a timely fashion. Rather, they seek to create a support experience as unique as the products they develop. When it comes to crafting this experience, culture plays a big part.
Just how big, you ask? We were wondering the same thing, which is why we asked seven Chicago tech companies to weigh in.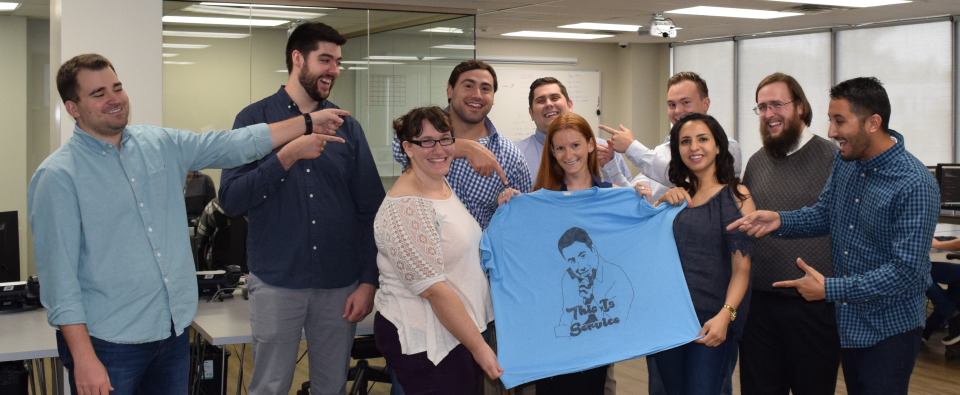 Spark Hire's video interviewing platform is used by companies to streamline their interviewing processes. The company's software is used by over 4,000 customers in 100 countries. CEO Josh Tolan said an obsessive dedication to customer service and support has been key in helping the company hit its growth goals.
What makes Spark Hire's customer service unique?
Early on, we realized that there is truly power in numbers. We figured out that if we had a substantial base of super happy customers, we could build a ton of momentum to hit our goals. As a result, we took an obsessive approach to customer success and support. We even over-invested in support resources to ensure that our customers were as successful as possible. Our goals and accountability are what really drive our unique approach to customer service. We're totally focused on being the best company that our customers do business with.
How does your culture shape this approach?
This approach to customer service has always been part of our DNA. However, it really became embedded in our company culture when one of our customer success team members, Vince, created a meme of another team member, Ryan, with the words "This is service." It completely took off and became a mantra throughout the office. We now say "good job" or "thank you" to each other by simply saying "that's service!"
Do you have any examples of employees who went above and beyond to help a customer?
As a video interviewing platform, we also provide customer service to job candidates. Recently, a candidate who needed help using their webcam for the first time reached out to our technical support team. David, from our support team, helped the candidate through the entire process. The candidate felt so strongly about the amazing experience that they wrote a letter to David's supervisor. I read the letter to the entire company to thank and congratulate David — who got a standing ovation — and to reiterate our commitment to delivering amazing customer service.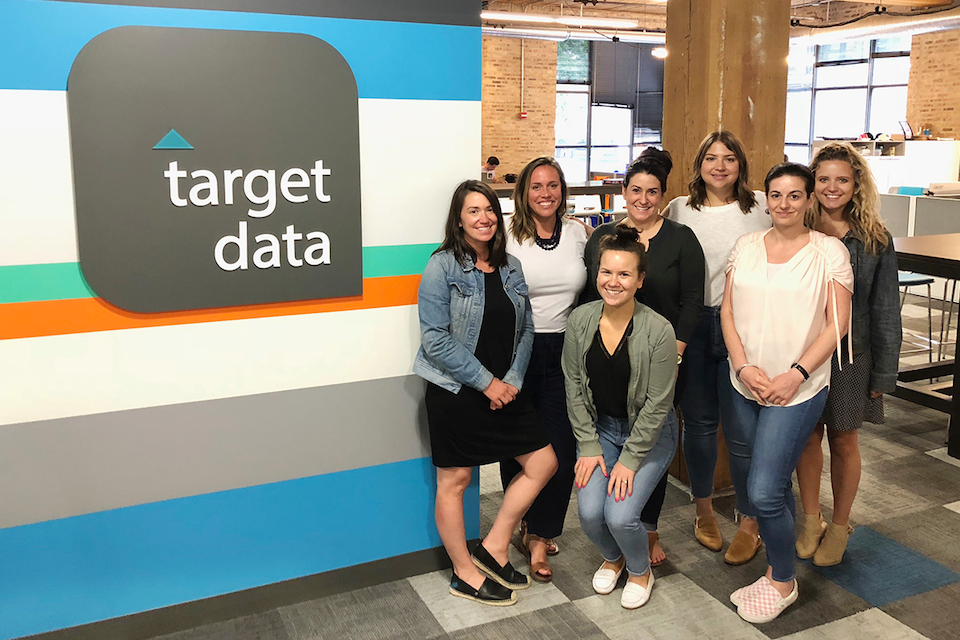 Target Data helps companies create targeted, cross-channel marketing campaigns that focus on individual people, not audiences or segments. VP of Client Services Jen Strojin said that when it comes to customer service, the company sees itself as an extension of their clients' teams.
What makes Target Data's customer service unique?
We share analysis and insights, where we are seeing success with campaigns and our recommendations for optimizing ROI and marketing spend. We focus on integration and supporting our client's overall marketing strategy, regardless of if we are executing the specific campaign tactics. Collaboration is key to our client relationships, and we see ourselves as an extension of their team. We conduct weekly, monthly, quarterly and additional sessions as needed to cultivate an open dialogue about the campaign tactics, results, insights and changes in their business objectives.
How does your culture shape this approach?
Everyone has the same mindset: clients first. There are extremely talented people in our industry, but talent is only a fraction of the characteristics we look for in our candidates. Our team members are extremely passionate about our clients and motivated by the value that each individual brings to the table. Everyone works to cultivate an environment that encourages collaboration, ignites creativity and provides support for creative problem solving to better our client's business and their Target Data experience.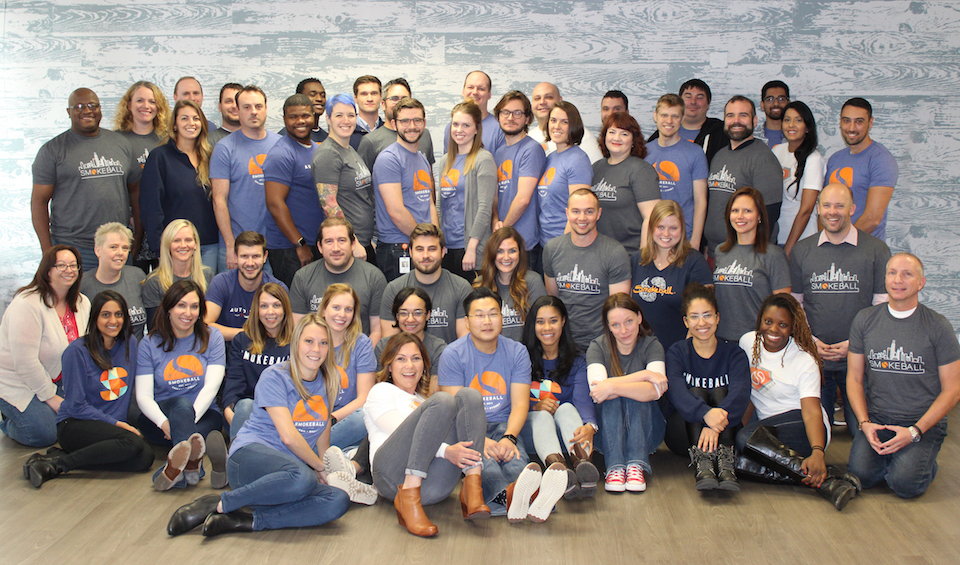 Smokeball's legal practice management software is designed to increase productivity and streamline operations at small law firms. VP of Client Success Heidi Williams and President Jane Oxley both weighed in on how the company's customer service approach has been crafted.
What makes Smokeball's customer service unique?
Williams: We wanted to change the way attorneys perceived legal technology by eliminating any hesitation that could arise from the fear of adopting a new software. We wanted to create a customer service experience that attorneys could relate to and that would also give them the best support available. Every client is assigned a dedicated account manager and onboarding specialist. They receive a 30-day, customized onboarding and training plan, as well as additional 90-day and nine-month Smokeball business reviews. No other practice management software company provides that level of customer service.
How does your culture shape this approach?
Oxley: Many of our employees have backgrounds in the legal field, but, more importantly, we all share a passion for the business of law and helping small law firms find success. The team is passionate about the product, proactive in its outreach and great at sharing its successes and learnings. Most importantly, we all live and breathe one of our key core values: keep listening, keep learning.
Do you have any examples of employees who went above and beyond to help a customer?
Oxley: We have a Smokeball "product love" Slack channel where we share live and uncensored client feedback. Here is a recent excerpt: "Thanks so much for coming to our office yesterday. We all sincerely appreciate you both coming out to train us and also bringing lunch. It was very kind. We all love Smokeball. The receptiveness to our questions, concerns and input was amazing... If you ever have a potential client coming your way and need a testimonial, you can always count on us."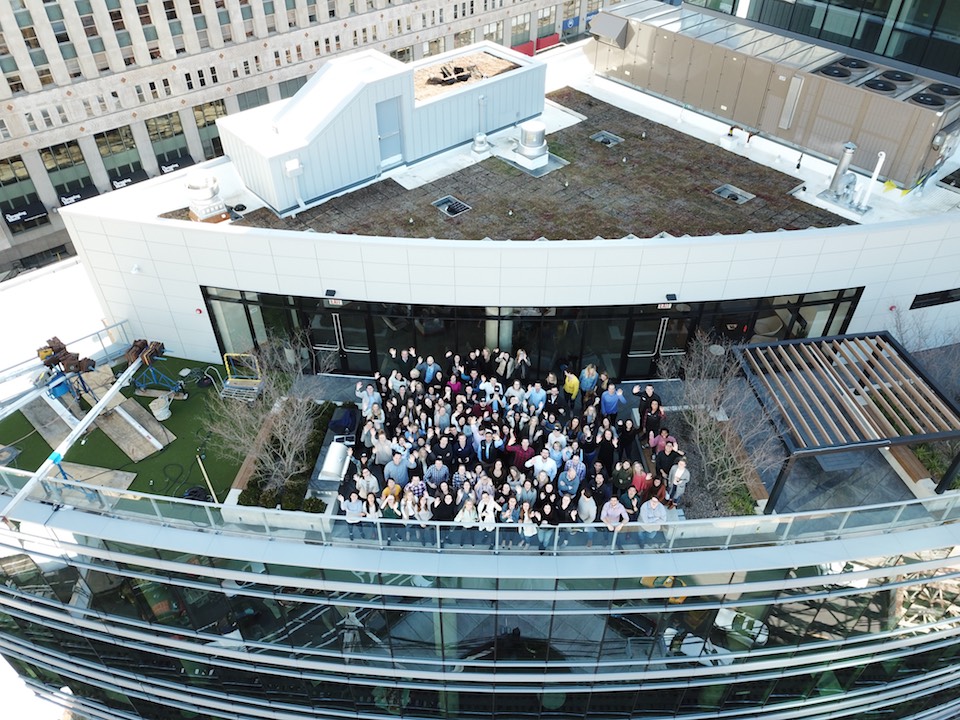 RXBAR makes clean-label snacks with easy-to-understand ingredients. Protein bars put the company on the map, but its lineup has since grown to include kids' snack bars and nut butter. According to CEO and co-founder Peter Rahal, all new hires spend two weeks working on the customer service team, which helps them take on the company's service mindset.
What makes RXBAR's customer service unique?
All RXBAR employees go through two full weeks of customer service training when they first start. They field hundreds of questions from customers, vendors and solicitors alike. From writing handwritten notes to sending care packages to customers, these two weeks prove to be critical in understanding our service values. As RXBAR continues to grow rapidly, we will all maintain the same level of high-quality service. This means routinely measuring response time as well as planning new service initiatives for all customers.
How does your culture shape this approach?
Our customer service approach was shaped in the early days. When RXBAR was first launched, I put my cell phone number on the back of every single bar that went out the door and answered calls morning, noon and night. This kept customers from jumping through hoops and allowed us to answer questions and feedback directly. This approach has allowed the company to grow while maintaining a loyal base of customers who've been with us from the start.
Do you have any examples of employees who went above and beyond to help a customer?
When a frustrated customer recently called to discuss a lost package, the customer service team jumped into action, overnighting their order — plus some extra bars — straight from the office. This past Halloween, we sent a complimentary case of RXBARs to our frequent customers to hand out to trick-or-treaters. And at the end of last year, our top 100 customers received a branded RXBAR mug and winter hat from the team as a thank-you gift.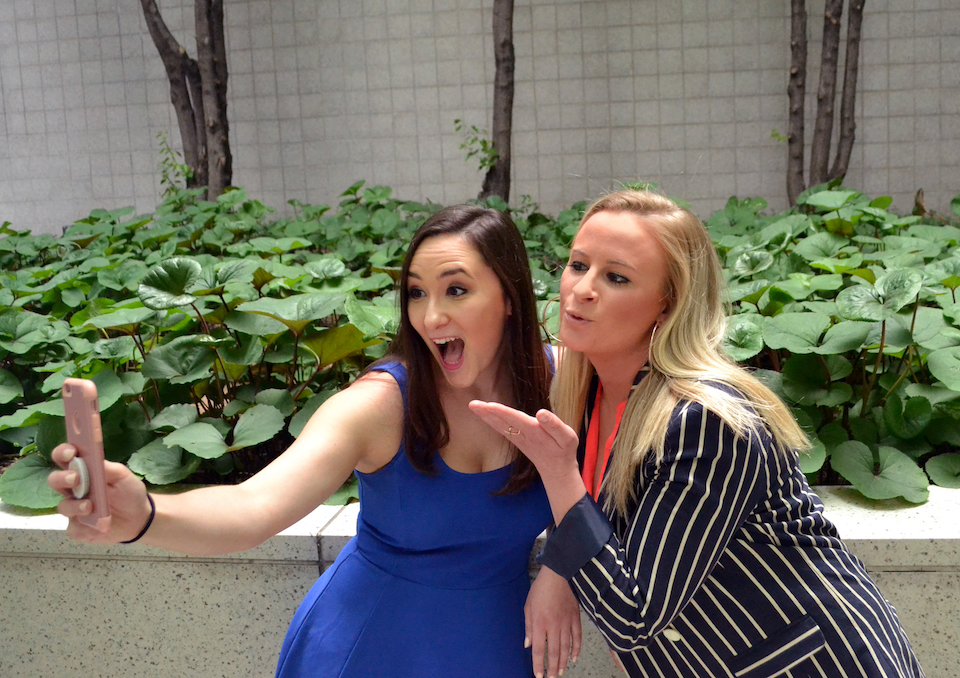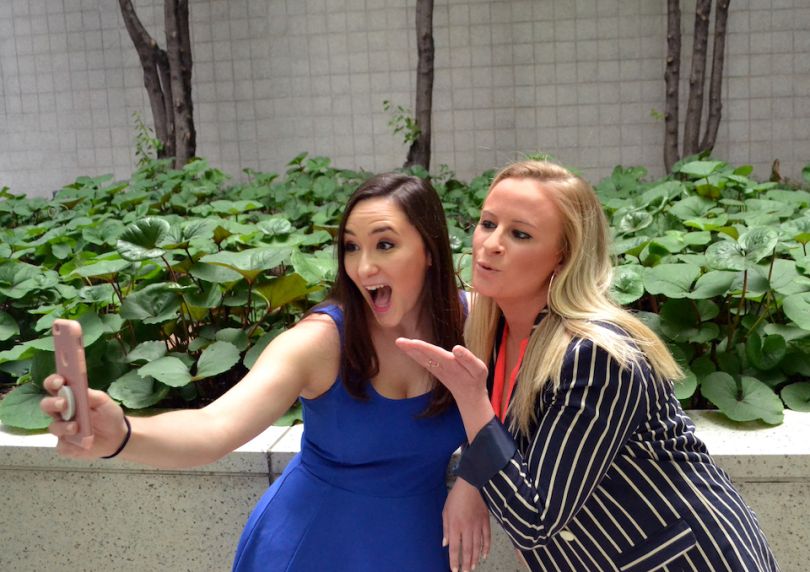 UPshow helps businesses up their entertainment game by turning their televisions into interactive displays that feature everything from videos to social media content and games. According to CMO Matt Gibbs, the company's customer service team takes a proactive approach to both solving technical problems and sharing successes.
What makes UPshow's customer service unique?
We're proactive and we listen. Our customer success team is armed with a dynamic dashboard of data. Whether it's an alert about a technical issue or a notification that a mega influencer just visited the venue, they're always in touch with customers when it matters with impactful information. These meaningful touchpoints lead to a productive customer feedback loop, which generates ideas that drive product innovation. When a customer knows we're always there for them and that their feedback can impact the product, it builds a true partnership.
How does your culture shape this approach?
We constantly fuel both a collaborative and competitive environment that allows us to grow and win together. This takes many forms, from our monthly "UPshow & Tell" presentations — where we learn from each other while honing presentation skills — to intense daily ping pong matches and challenges to brew the perfect cup of coffee. Everyone makes a major impact on the business, success and culture of the company.
Do you have any examples of employees who went above and beyond to help a customer?
Angie Senkpeil and Patty Amis, both senior account managers and early employees, constantly go above and beyond to drive customer success. Angie has been known to show up at a venue to help customers who have been slow to install their hardware. Plus, she's flawlessly managed the lofty expectations of many national customers, creating custom experiences for the likes of the Grand Ole Opry in Nashville and the National Harbor in Washington D.C. Patty's natural ability to build immediate rapport with customers is remarkable: She never hesitates to create a marketing spotlight on the fly or answer a social media question. Angie and Patty are cornerstones to UPshow's customer success.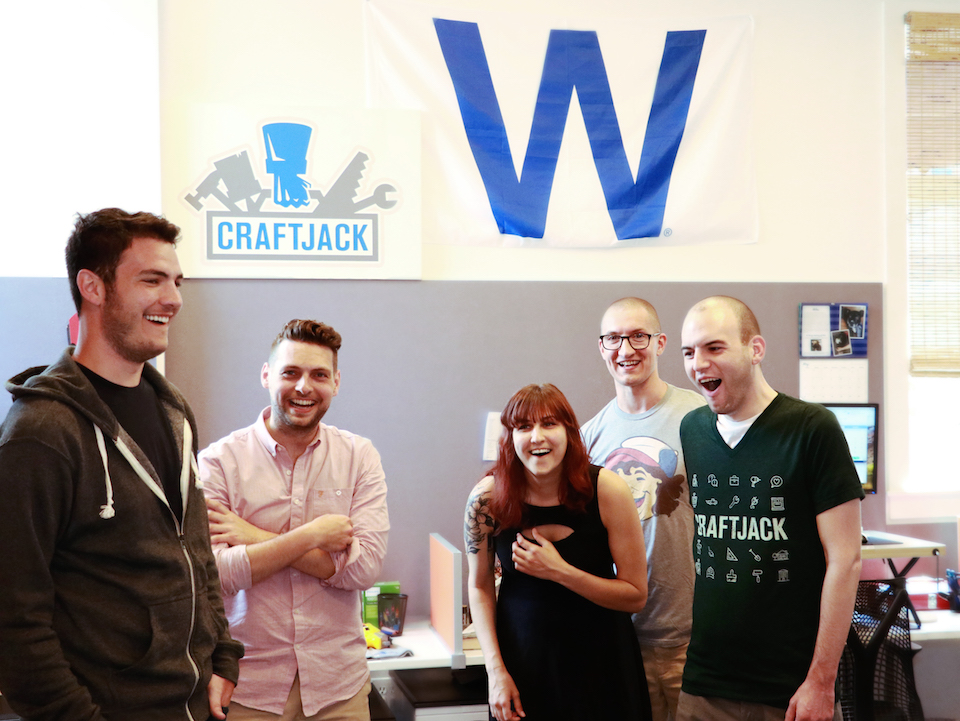 CraftJack helps home service professionals grow their businesses by connecting them with local, phone-verified leads. VP of Operations Noah Mishkin said the company's support team takes an organic approach to their interactions with customers as opposed to relying on scripts.
What makes CraftJack's customer service unique?
We don't train our customer service staff on scripts, responses or style. Rather, we look for character and how each person brings their own individual personality to a conversation. Our method is always remembering that we are just one person speaking with another person. That's it. Have a conversation, understand the customer's needs and be helpful.
How does your culture shape this approach?
CraftJack employees have broad and differing interests, hobbies and personalities, and yet everyone gets along so well. It's because we have a culture of mutual honesty, happiness and respect. This philosophy gets carried over into our support team and how they operate.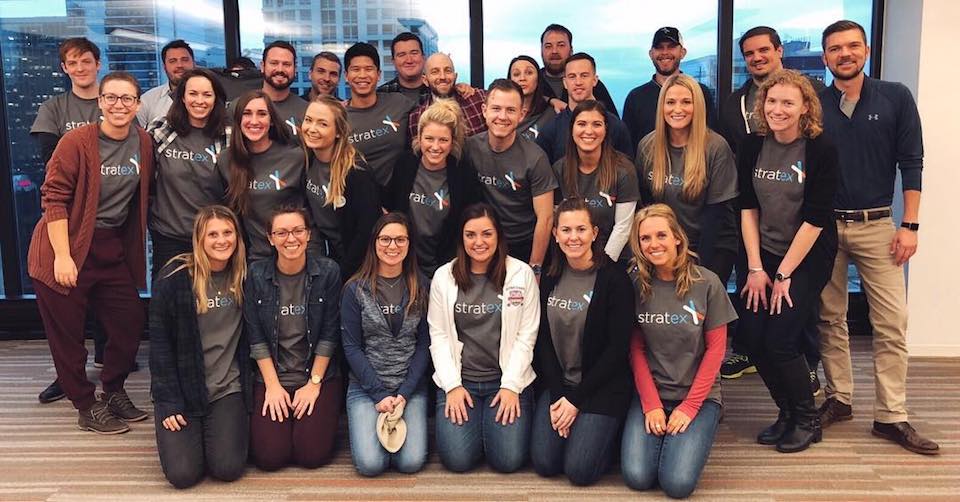 StratEx's cloud-based software is used by companies to manage the employee lifecycle from end to end, with solutions for recruiting, benefits administration, payroll and more. Director of Client Services Ellen Wohlberg said that when hiring for the customer support team, the company looks for candidates who are both good problem solvers and fun to talk to.
What makes StratEx's customer service unique?
Our customer service team really gets to know each of our clients and what they need to run their businesses successfully. It's not unusual to overhear a customer service consultant on the phone with a client chatting about the client's weekend plans or latest hobby after resolving their issue. While we want to be efficient with handling questions, we also love that our customers enjoy talking with our team when they reach out.
How does your culture shape this approach?
We work to ensure that the people we hire are not just going to be able to troubleshoot issues and get our clients the right answer quickly but will also be enjoyable to interact with. Our CEO and VP of HR meet with every person we bring onto the team to ensure we have a great culture fit. I think the fact that employees feel like they have the ear of senior leadership makes them feel empowered in their roles, which translates to better interactions with our clients.
Do you have any examples of employees who went above and beyond to help a customer?
The ones that come to mind are a teammate who sent a client flowers when she delivered her baby and another who put in extra hours in order to ensure a client's last-minute implementation request was accommodated.