Leading a company's tech team is about more than just choosing technologies. These leaders are also responsible for monitoring emerging tech and industry trends, helping their teams tackle technical challenges and creating cultures that foster innovation, creativity and growth.
We recently caught up with six Chicago tech leaders to learn more about how they juggle those responsibilities and to find out what their teams are working on, what tech developments they're watching and what they look for when hiring.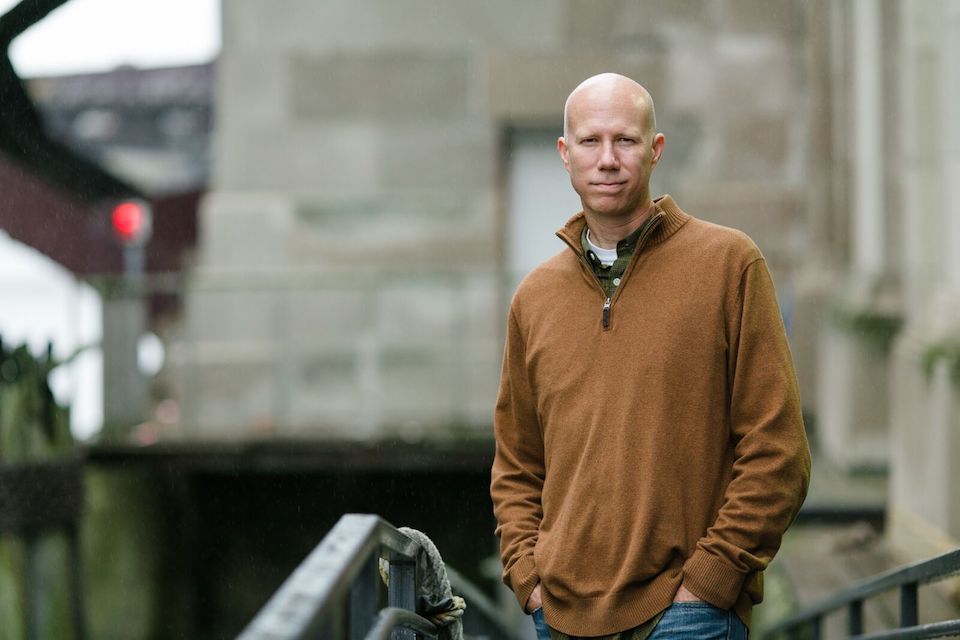 DialogTech helps companies see how their marketing efforts are driving inbound calls. Its analytics tools also analyze conversations to enhance the customer experience and increase conversions. CTO Leon Chism said that when it comes to emerging technologies, his team is all about what will make the biggest customer impact.
What are the biggest technology projects you're working on this year?
Our teams are laser focused on getting to the insights that lead to better results for our customers. Every team we have is focused on mining the enormous amount of data we have, and turning that data into actionable insights. Those insights can come in the form of reporting and visualizations, machine learning approaches that summarize and design optimal next steps for the customers of our customers, or through on-the-fly optimizations of customer experiences.
What are the most important tech developments you're watching right now?
We are heavily invested in machine learning approaches and will continue to make advances in this critical and quickly evolving area. Our customers also benefit from our ability to leverage advancements in state-of-the-art techniques like active learning and transfer learning. By combining our own expertise with the continual advancement of open source tools like TensorFlow, Keras and countless others, we are able to quickly conceive, test and deploy models that have bottom-line impact for our customers.
What sets your team apart, and what makes someone a good fit for the team?
Every team member has a hand in the product direction and strategy, and is invested with the authority and responsibility to work in and on the product delivery process. We are always seeking to improve as individuals and as a team. Engineers with an interest in investing in themselves to expand their skills and hone their craft will find a good fit with our teams.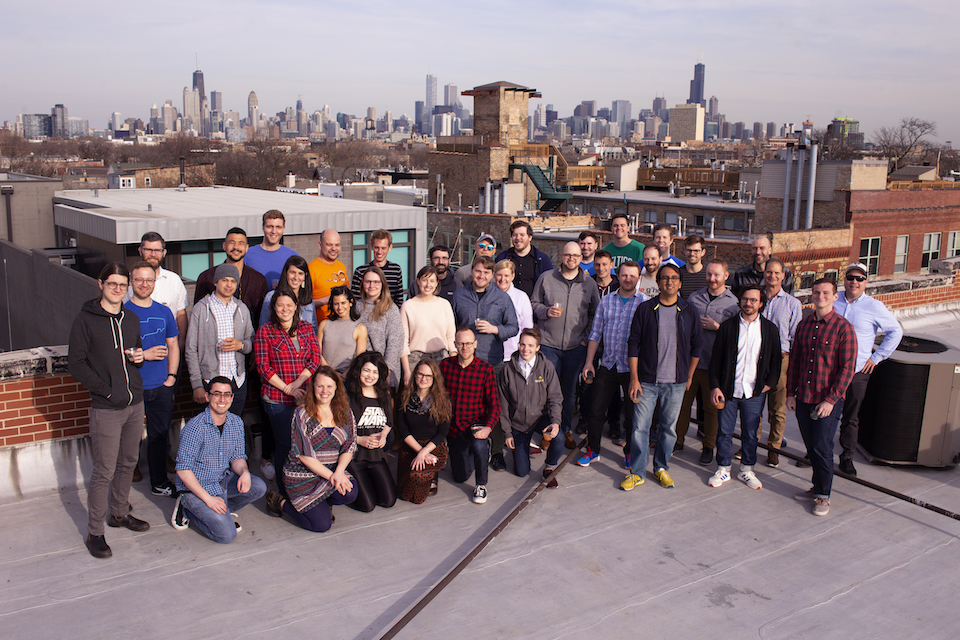 Wyzant's platform connects students with private tutors specializing in over 300 subjects and skills for one-on-one video instruction. The company streams thousands of hours of video per week. VP of Engineering Ivan Moscoso and his team are currently developing technology that will enable students to save and revisit their sessions for further review.
What are the biggest technology projects you're working on this year?
We'll be allowing customers to retain and review their sessions to recall what they learned. This involves intelligent video encoding, storage and bitrate optimization as well as using our Kubernetes infrastructure for scaling. Separately, we're using our expertise and history of successful customer outcomes, along with data science and engineering techniques, to generate a dynamic view of our marketplace demand. I'm really excited about this, as the resulting data infrastructure will drive other innovations.
What are the most important tech developments you're watching right now?
Front and center for me is the ongoing conversation of what it means to be a socially responsible practitioner in this space. It's a critical moment for all of us to take lessons from where other companies have dropped the ball to see how we can do better. On the purely technical side, I'm impressed by advancements with on-device capabilities — augmented reality and machine learning in particular. I think the eventual ubiquitousness of TensorFlow opens up a lot of potential opportunities to enrich the customer experience. Separately, much like last year, improvements in containerization, including with technologies like Kubernetes, continue to be worth watching.
What sets your team apart, and what makes someone a good fit for the team?
We continually invest in modernizing our tech and in our employees' professional development. We also foster a culture around team engagement and personal initiative. I strongly believe it's possible to do a lot while keeping an excellent work-life balance, and that's the environment we have. The best fit for us are people who are technical and naturally inquisitive, but who also see opportunity in each new challenge. And dogs. I don't have a dog, but we all really like dogs.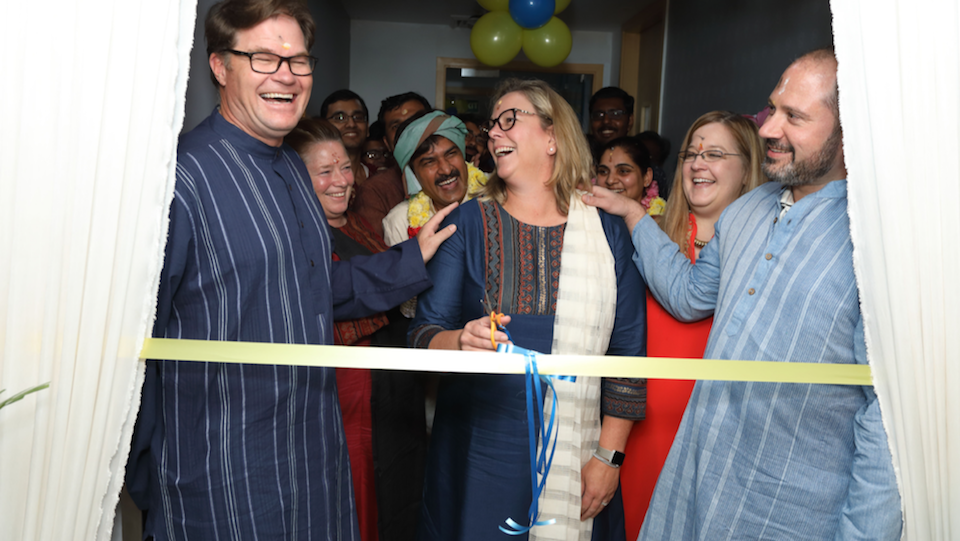 More than a credit reporting agency, TransUnion develops technologies that help businesses and government agencies analyze and mitigate risk. SVP of Technology, Infrastructure and Support David Rosenberg and his team play a crucial part in supporting and growing TransUnion's business, which requires them to keep their fingers on the pulse of new and emerging tech trends.
What are the biggest technology projects you're working on this year?
We're working to secure, harden and simplify our global infrastructure environment, which involves merging and optimizing infrastructure and services across 34 countries. We're also a critical player in mergers and acquisitions, onboarding newly acquired companies — there have been 18 M&As in the past five years — into our environment. We'll be deploying cloud computing environments in AWS and Azure, which provides our team members a great opportunity to keep their skill sets sharp. We're also working on automation and self-healing strategies that will take our environment to the next level.
What are the most important tech developments you're watching right now?
A number of things are top of mind right now. We're focused on Docker and containerization, which will be critical to our infrastructure strategy as we continue to evolve. We support a quickly growing big data environment and will look for opportunities to leverage machine learning to drive new efficiencies. TransUnion's recent global expansions and growing portfolio of acquisitions make for a great application of software-defined wide-area network technologies to strengthen our global collaboration connections.
What sets your team apart, and what makes someone a good fit for the team?
The most rewarding part of my role is the chance to work with a world-class team of engineers and technologists. Each member of my organization brings a unique and diverse perspective and deep subject matter expertise, which creates a valuable culture of innovation and high performance. People have opportunities to move up and around in the organization to develop their skills and grow their careers.
To be successful on our team, you have to come with a passion and desire for delivering excellence. Our best engineers are those who are willing to learn from others and share their knowledge. This industry is evolving every day; our team is evolving with it, and we need team members who are hungry to jump in and grow.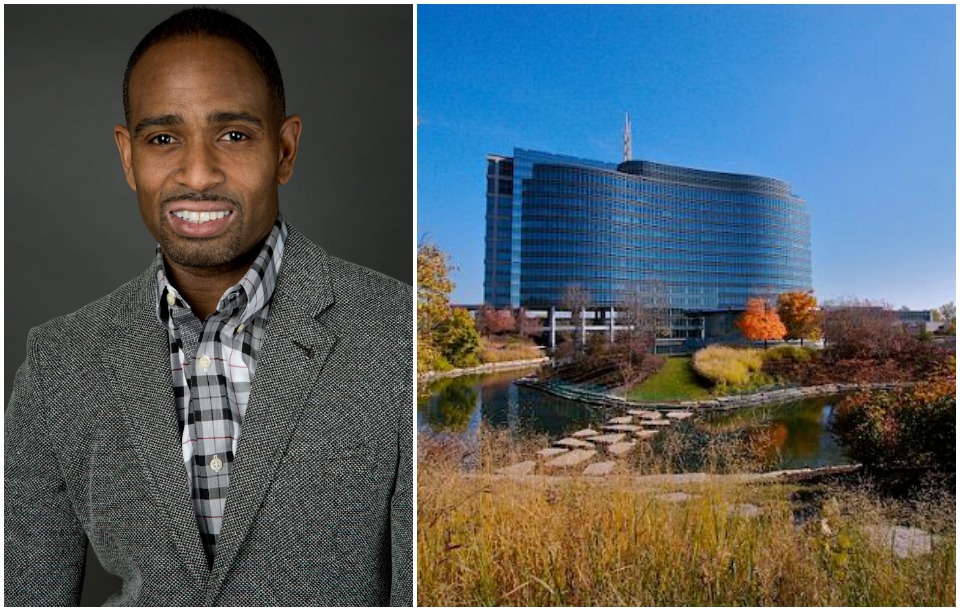 HAVI works with global companies to optimize their marketing and supply chain efforts and provide solutions for packaging and logistics. VP and Head of Information Security Amahdy Bradley said getting the company compliant across all lines of business with a recently enacted European Union regulation regarding data collection and privacy has kept his team especially busy.
What are the biggest technology projects you're working on this year?
My team and I have been charged with getting HAVI General Data Protection Regulation compliant. This includes identifying and understanding how we protect data that has GDPR implications. We've devised training to ensure that end users handling personal data do so in accordance with the regulation. Other key areas of focus include devising and implementing a global security awareness training program to mitigate the risk of socially engineered attacks, implementing a vulnerability management program and invoking threat analysis and monitoring.
What are the emerging security developments and trends you're watching right now?
Quantum computing and AI are huge concerns for the information security community. The increased power of quantum computing will enable threat agents to infiltrate systems at a faster rate and reduce mean times to decrypt encryption algorithms. Emerging technologies in cloud security, such as data loss prevention and file integrity capabilities, will become critical to remaining compliant with regulatory requirements and in protecting proprietary information.
What sets your team apart, and what makes someone a good fit for the team?
HAVI has created a global security office, which is the first team or group within the organization that has a global responsibility. This team is also a key stakeholder and support system to all lines of business. Attributes of a solid security professional vary, but experience is always essential. Individuals who have implemented security programs and devised security operational procedures are highly sought after. Obtaining and maintaining industry certifications goes a long way, too.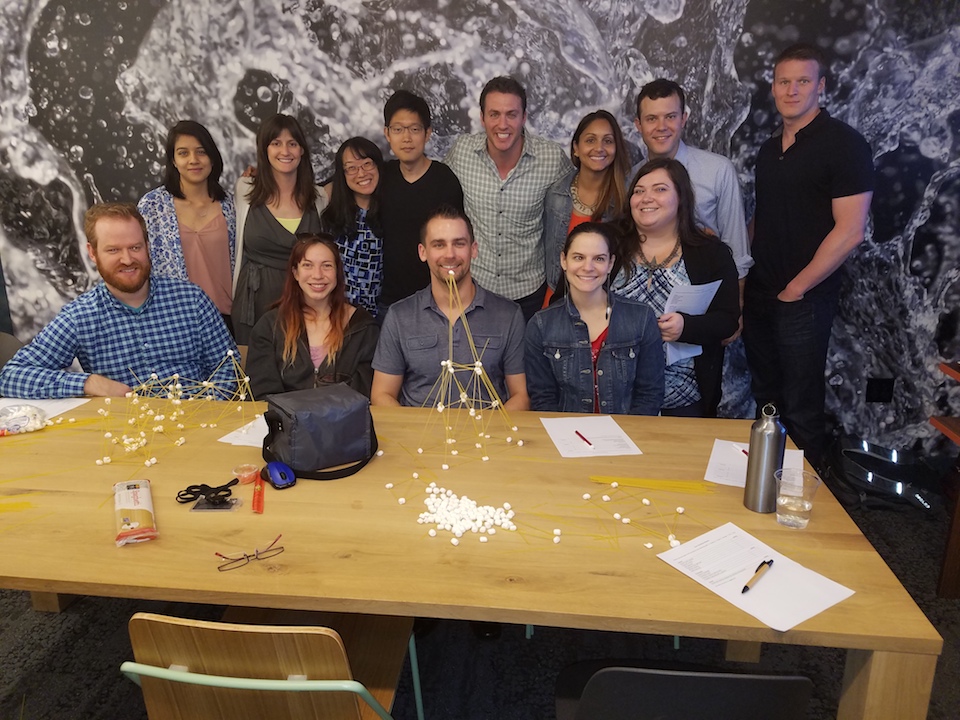 Ascent RegTech builds technology that helps companies working in highly regulated industries build and manage automated compliance programs. CTO Chris Doyle and his team are currently eyeing advancements in database technology to find the right fit for the company's complex needs.
What are the biggest technology projects you're working on this year?
One of our biggest projects right now is splitting a section of our Postgres database out into a new microservice with a Neo4j back end. Our data models are continually evolving, and over time we realized our domain is more naturally modeled in a graph database than a relational database. This is a hugely consequential change for us, and many people have done a lot of excellent work to make this migration possible. We've really enjoyed seeing the differences between graph queries and SQL queries, especially how some of our most difficult and complicated SQL joins become a small streamlined graph query now that we're using a more natural storage engine.
What are the most important tech developments you're watching right now?
Machine learning is an essential aspect of our vision, but it's been difficult to find the right training data for our highly specialized use cases. We're always keeping an eye on the latest strategies to work with smaller training sets, as well as annotation tools that make it fast and easy to manually create training sets. Many of those annotation tools are bundled with other machine-learning-as-a-service tools or are too specific for our needs, but they're maturing quickly and we're excited to incorporate them into our workflows and speed up our data science process.
What sets your team apart, and what makes someone a good fit for the team?
We work collaboratively across disciplines — our teams include developers, data scientists, legal domain experts and more. This integrated approach allows us to take on novel challenges. The patience and desire to communicate effectively with people of different backgrounds and to see things from new perspectives is fundamental to our culture, so we find empathy and emotional intelligence to be an important predictor of success on our teams.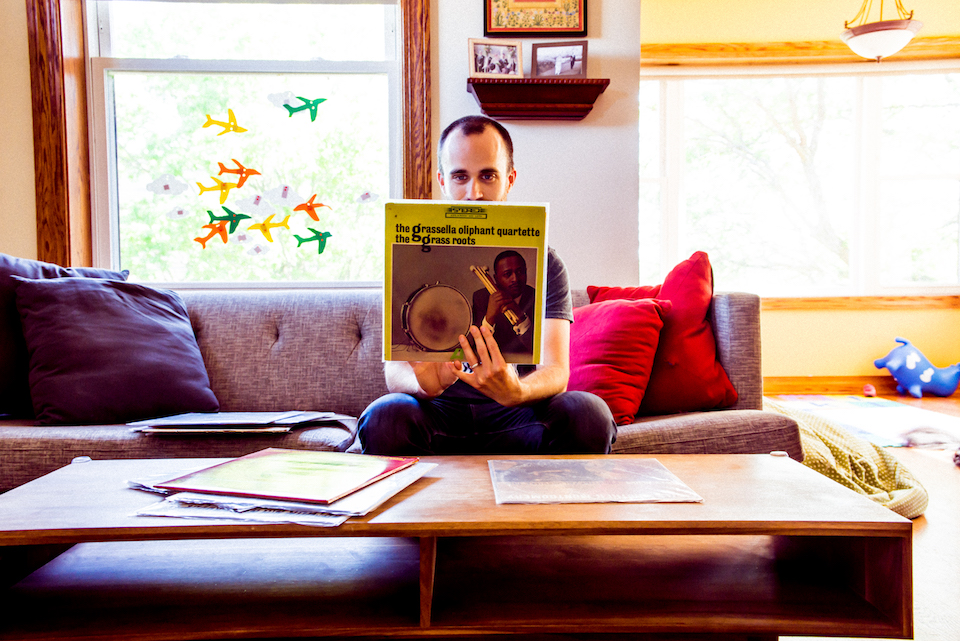 Reverb.com is a marketplace for new and used instruments and music equipment. The company also recently launched a marketplace for physical copies of music, Reverb LP. Dan Melnick is Reverb's COO and the president of Reverb LP. Melnick said that when it comes to his team's priorities, designing mobile-focused software and user experiences tops the list.
What are the biggest technology projects you're working on this year?
We launched the Reverb LP mobile app this month. We're excited to get it into the hands of users because we think its design and ease of use are a huge differentiator among our competition. We built the app with React Native, a new technology for our tech team that allowed us to leverage existing front-end code from our website. We are looking forward to continuing to improve the app as we gather feedback.
What are the most important tech developments you're watching right now?
Mobile has been and will continue to be a huge focus for our team, especially now that Google has moved to mobile-first indexing. As we continue to focus on mobile as a priority — as opposed to something we think about after the fact — we're closely monitoring user behavior and website performance as it relates to our app and our mobile site. It's also changed the way we build software, because we have to be cognizant of mobile users who have poor connections or less processing bandwidth on their phones. Our mobile experience doesn't just have to be easy to use. It has to be fast.
What sets your team apart, and what makes someone a good fit for the team?
We're in a unique position because everyone on the team is a musician or a music lover, so there's automatically an inherent passion for what we're building and the problems we're solving. Our tech team is product-driven and motivated by the mission to improve the lives of musicians and music lovers across the globe. The engineers who excel on our team also tend to have the mindset and drive of an entrepreneur. The ability to make a big, measurable impact on a product and company is what drives them.