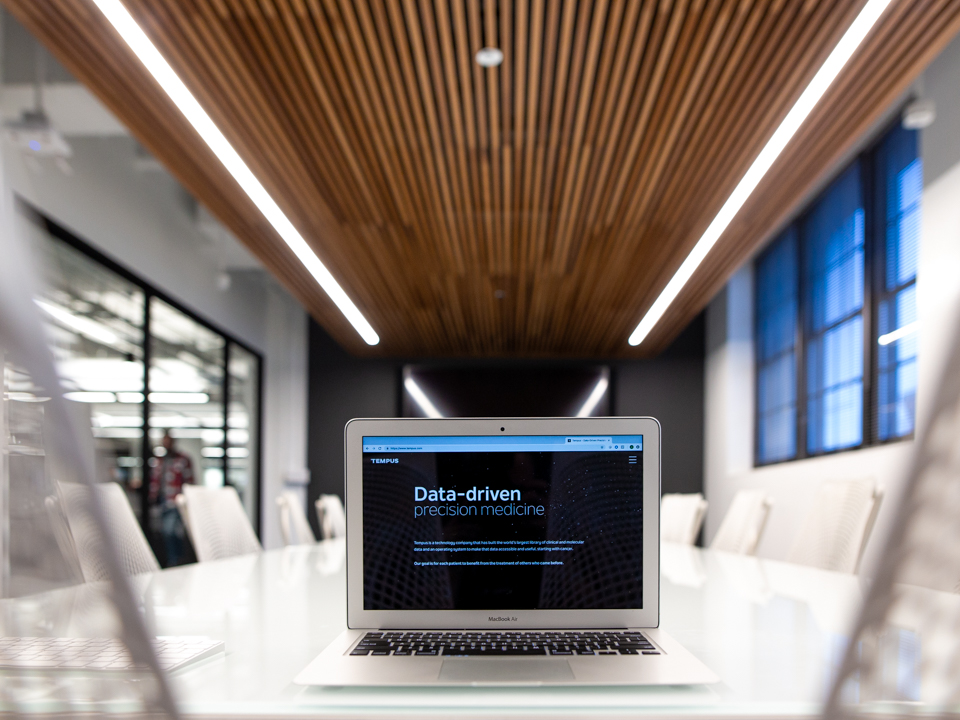 With winter finally on the way out — we hope — Chicago tech is heating up with some major fundings for the month of May. This month's five top fundings brought in $260 million in VC funding. Tempus, one of Chicago's fastest-growing tech unicorns, led the way with an eye-popping $200 million round. Here's who else raised funding.
#1, $200M, May 30
What they do: Tempus provides a clinical data and molecular analytics platform that combines machine learning and gene sequencing to provide physicians with insights they can use to develop personalized cancer treatment plans. Tempus partners with 75 percent of the country's Academic Medical Centers and Cancer Centers, and now touches the lives of more than one in four cancer patients.
The round: With the closure of its $200 million Series F, Tempus is now worth an eye-popping $3.1 billion — and did we mention they're only four years old? They plan to use this round to initiate a pilot to help patients diagnosed with depression and diabetes.   
#2, $29M, May 20
What they do: Founded in 2011, this Chicago-based company helps make the auto insurance claims process smoother for the brokers, adjusters and repair facilities of the world. Snapsheet's solution includes a cloud-based platform and a consumer-facing mobile claims app.
The round: Snapsheet plans to use its funding round to build out its SaaS tool and expand to other claims like bodily injury, property and commercial claims.
#3, $14M, May 30
What they do: The time it takes for a company to enter and track timesheets, billing and expenses can easily add up. BigTime Software launched in 2002 to make that process easier with its SaaS platform. The company now reaches more than 2,000 professional service firms for industries ranging engineering to law.    
The round: After raising a $14 million funding, BigTime expects to make 75 new hires at its Chicago headquarters, focusing on sales, marketing and product development.
#4, $10M, May 16
What they do: Commodity trading, or the process of speculating on price fluctuations for physical goods like soybeans or oil, has long been available to institutional investors. The Small Exchange aims to open that market up to the average person.
The round: The Small Exchange entered the Chicago tech scene earlier this year and plans to use the funding to grow its team from four employees to six.
#5, $7M, May 8
What they do: Drug discounts make the health care system go around, but the industry has long struggled with accidentally doling out discounts where they don't belong. Kalderos, a Chicago-based healthtech startup, has built a platform to eliminate those non-compliant discounts and ensure pharmacists, physicians and health insurers all receive the discounts they're qualified for.  
The round: Kalderos plans to use its $7 million Series A round to grow its team from 14 to 60 by the end of the year, and bolster its platform with additional drug discount programs.