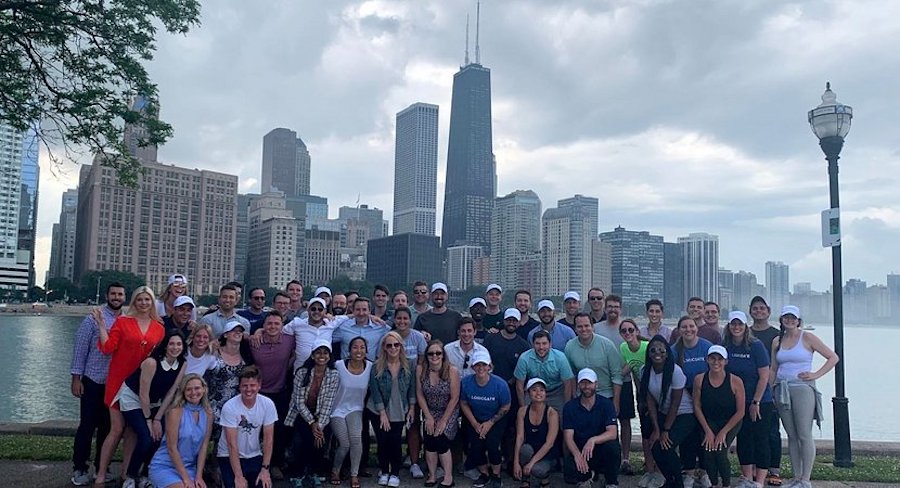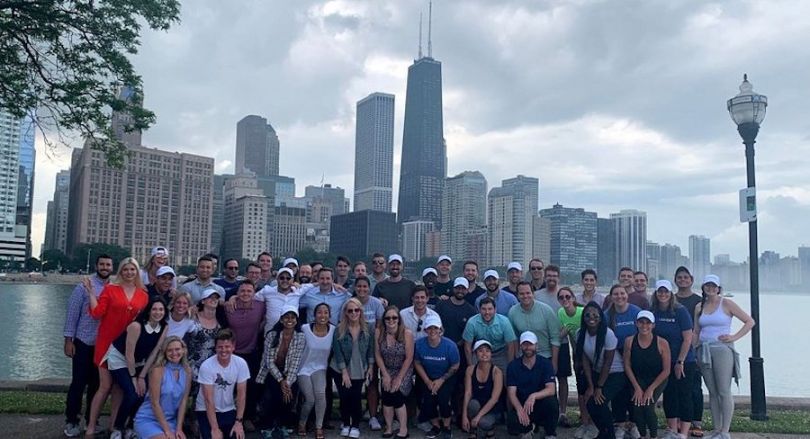 LogicGate, a Chicago-based startup that helps companies automate their governance, risk and compliance processes, announced Tuesday it raised $8.75 million in fresh funding. The round was led by Greenspring Associates and Silicon Valley Bank, and brings the five-year-old company's total capital raised to more than $40 million.
Prior to co-founding LogicGate, CEO Matt Kunkel spent about five years in the consulting space, building custom governance, risk and compliance solutions. During that time, he found available products weren't making the cut.
"GRC is probably one of the unsexiest, but most needed, markets around," Kunkel told Built In. "I mean, governance, risk and compliance today is where — from a technology perspective — [customer relationship management] was 10 years ago. There just hasn't been a crazy amount of innovation in the last 10, 20 years in this space. It's very, very ripe for disruption."
This is especially true when you consider just how much more complicated the space is getting. There's new privacy regulations, and the emergence of the cloud means companies now have to ensure they are in compliance with the new technology. The process of organizing all of this information and operating efficiently is often a difficult one.
LogicGate handles all of this with its cloud-based platform. In a nutshell, Risk Cloud allows companies to build out and tailor their risk and compliance processes automatically, without having to write code or turn to a third-party service.
Kunkel says the goal is to help these companies keep up and maintain trust with their customers, ensuring folks feel secure enough to hand over sensitive data like their credit card number or their healthcare information. If companies don't stay on top of keeping this data secure, then that trust will erode and the business will suffer.
"The only constant in businesses is change, your business is going to change over time. If your business is changing, that means your security posture, your regulatory posture, your compliance posture, your risk posture, needs to change to meet the new business objectives. And that means your technology needs to change," Kunkel said. "Our platform allows them to very easily morph the technology, to meet them where they are."
Kunkel says this need for digital transformation has been sped up in the midst of the pandemic, and changes that were slotted for three or five years down the road now need to happen in six months. Because LogicGate allows for quick changes and shines a light on risky areas, demand for the platform has surged in 2020. In fact, the company's revenue has grown by more than 100 percent over the last several months.
LogicGate is also growing internally. The last time Built In caught up with the company was when it raised $24 million last December, and its headcount was at about 24 employees then. Now, LogicGate has a team of about 150 people, and plans to hire about 100 more over the next year or so.
This fresh funding will also help the company further innovate its platform and expand its footprint throughout North America and in Europe, which Kunkel says is the fastest growing GRC market in the world.
"2020 has been a difficult year for all of us. But we had, from a company perspective, an amazing year, growing a huge ARR base, really expanding into other markets," Kunkel said. "I applaud our team for that. And I think 2021 is really where we're going to shine."