Project44 Raised $420M, Foxtrot Gained $100M, and More Chicago Tech News
Here's what you may have missed in the world of Chicago tech.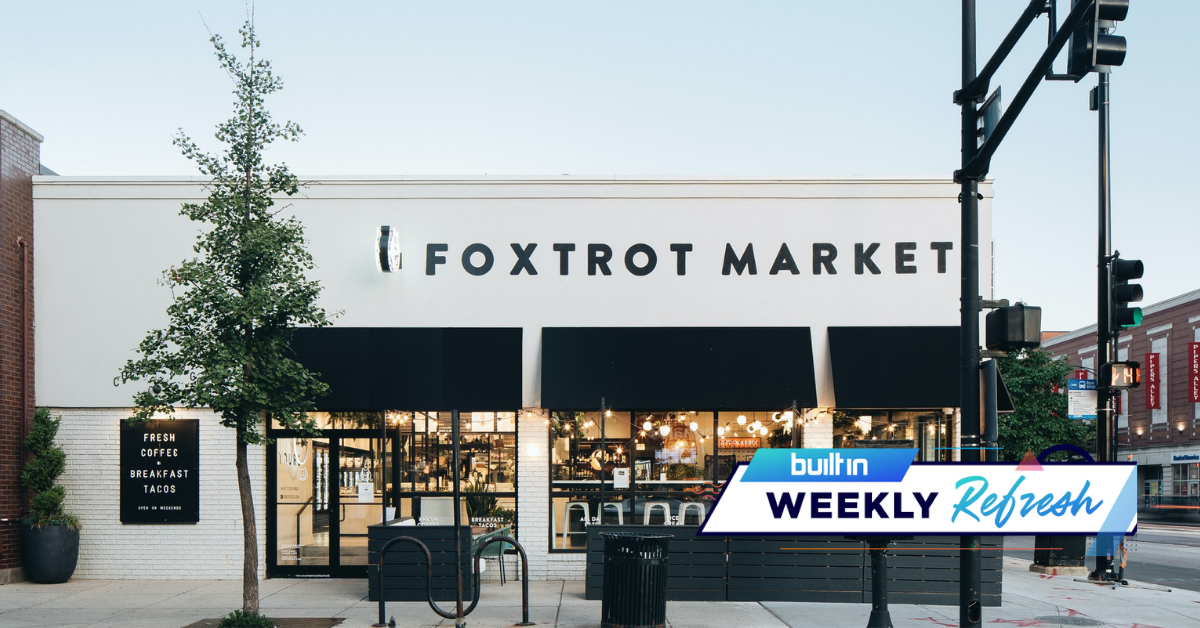 The Chicago tech scene had a big week that included large VC funding raises, hiring initiatives and a new office lease in an iconic building. This is the Built In Chicago weekly refresh. 
Project44 gained $420M. After the latest funding round, the company has now raised a total of $817.5 million in venture capital and is valued at $2.2 billion, highlighting the company's demand and success. Project44 provides logistic solutions for supply chains, helping to reduce costs and allow organizations to become more efficient and improve shipping. Project44 is currently hiring for a handful of engineering roles with future plans to hire 400 globally. [Built In Chicago]
Zero Hash raised $105M. The digital-asset-as-a-service company gained $105 million, which will be used to double the 80-person team. Zero Hash's turnkey solution allows institutions and companies to integrate digital assets into their customer experiences, such as providing staking, crypto buying and selling, P2P transfers and more. Hiring will take place across the company's engineering, compliance, marketing and product teams. [Built In Chicago]
CHICAGO TECH QUOTE OF THE WEEK
"Citadel Securities has carved out a unique place in the financial markets through its ability to absorb and price risk using techniques and capabilities from far outside the traditional world of Wall Street. We are proud to partner with Citadel Securities in its mission of being the leading market maker in existing and emerging asset classes around the world." — Alfred Lin, a partner at Sequoia and new Citadel board member
Citadel increased its valuation to $22B. Hedge fund and financial institution Citadel gained a $1.15 billion minority investment, bringing its total valuation to $22 billion. The company has been involved in the stock market since the 1990s and uses algorithmic trading and partners with companies for their public launches. The funding was co-led by Sequoia Capital and Paradigm, with Alfred Lin of Sequoia Capital joining Citadel's board of directors. [Built In Chicago] 
Foxtrot gained $100M. Foxtrot aims to deliver local goods while also providing locally curated stores. Foxtrot's digital-first market offers local, curated items ranging from food and beverages to gifts that can be bought through the app and delivered or picked up in-store. The company is planning to expand into new locations, open more stores and triple its employee headcount this year. [Built In Chicago]
Focused Labs leased a new office space. The software consulting firm announced it moved into a new office space in the Old Post Office building. The building is over 100 years old with nine stories that include multiple amenities such as a 5.5-acre rooftop and gym. Focused Labs said it will continue to offer remote work and currently has several open positions. [Built In Chicago]