6 Chicago-Area Companies Ranked on the Deloitte 2021 Technology Fast 500 List
The national ranking featured companies across a range of industries, from logistics to healthcare, fintech and more.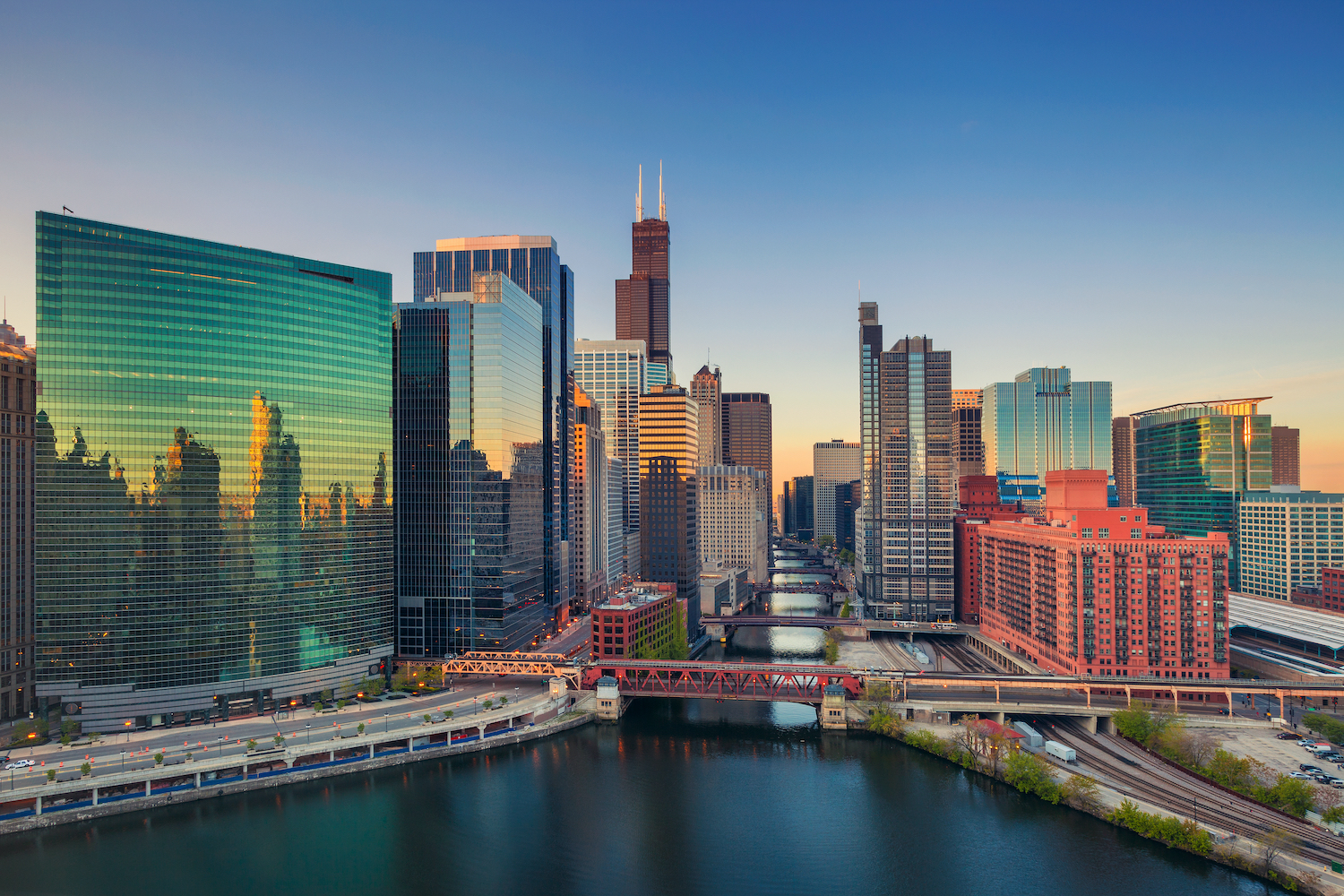 Every year, consulting firm Deloitte releases its list of the fastest-growing tech companies in North America. This list ranks the companies that have experienced the most revenue growth over a three-year period, with this year's ranking taking into account revenue growth from 2017 to 2020. The list is also a good way to keep a finger on the pulse of which companies are experiencing the most success, and what industries are especially hot right now.
The 2021 Technology Fast 500 list featured tech companies across a span of industries, from media, to life sciences, fintech, energy and more. It also features companies from all over the U.S. and Canada.
This year, six Chicago-area companies made it onto the list. That's a slight downgrade from the nine companies to make the list in 2020 and the 12 companies to make the list in 2019. That being said, a handful of companies that made the cut in previous years made repeat appearances on this year's list.
"Even amid the ongoing pandemic, Chicago's diverse ecosystem of start-ups continues to be a bright spot for our local economy," Tracy Harrison, managing director and Chicago emerging growth company practice leader at Deloitte & Touche LLP, said in a statement shared with Built In. "The six Chicagoland companies on this year's list exemplify the city's innovative and resilient spirit that is helping make the city an attractive hub for entrepreneurs. As we look ahead to 2022, we hope to see even more Chicago-area companies join their ranks next year."
Read below to find out which Chicago-area companies made it, and check out the full list here.
Rank #415, 227% Growth
Yup, we're writing about ourselves again. This is actually the third year in a row that Built In made the Deloitte Technology Fast 500 list. Built In provides a platform to help tech professionals learn about the companies in their area, as well as across the country. The platform also provides news to help stay up-to-date on the local tech scene, professional development resources, salary data and the ability to apply to jobs. Built In raised its $22 million Series C in 2019, and it's been growing rapidly ever since.
Rank #335, 362% Growth
OppFi provides financial services to credit challenged people. Earlier this year, the company rebranded from OppLoans to OppFi, which is short for "Opportunity Financial." It also became a publicly traded company this year thanks to a SPAC merger this year, and raised a $50 million funding round. While impressive, this year's achievements merely build off of continued momentum for the fast-growing company. OppFi also ranked in the Deloitte Fast 500 last year, made it onto the Inc. 5000, was on the Built In Best Places to Work list and made it onto several other company rankings as well.
Rank #239, 551% Growth
Like its name suggests, Simplify Healthcare wants to running a healthcare company easier by automating certain administrative processes — whether that's onboarding clients, managing benefit plans, responding to benefit inquiries or something else. The Aurora-based company works with 30 different health plans and also ranked on the Deloitte Fast 500 list in 2020.
Rank #179, 757% Growth
XSELL uses artificial intelligence to support the way businesses talk to their customers. By integrating natural language processing with its industry expertise, the company is able to help businesses increase sales and conversion rates, while providing a satisfying customer experience.
Rank #152, 899% Growth
LogicGate's revenue grew nearly 900 percent from 2017 to 2020, earning it a spot in the top 200 of the Deloitte list. The company develops software to automate risk and compliance processes. In July, LogicGate announced the close of its $113 million Series C funding round, which brought the company's total funding raised to $156 million. Back then, the company revealed that it had plans to double the size of its company over the next 18 months, and it's still working to achieve this goal — with many roles open right now.
Rank #147, 932% Growth
The fastest growing Chicago-area company on the list is actually based in Carol Stream. Shipfusion ranked no. 147 thanks to its fast growth. Shipfusion provides e-commerce, fulfillment and logistics solutions, which are especially hot thanks to growing online shopping trends. The company offers to store, manage and track products in its warehouses for online retailers, providing real-time insights into inventory. The company's platform integrates with Amazon, Shopify, Walmart and more, and it's used by a number of well-known brands.