A Chicago Startup Turning Sugar Water Into Mycelium Flour Secures $2M
Hyfé Foods repurposes sugar water and through fermentation turns it into mycelium flour, which is more nutrient-dense than regular flour.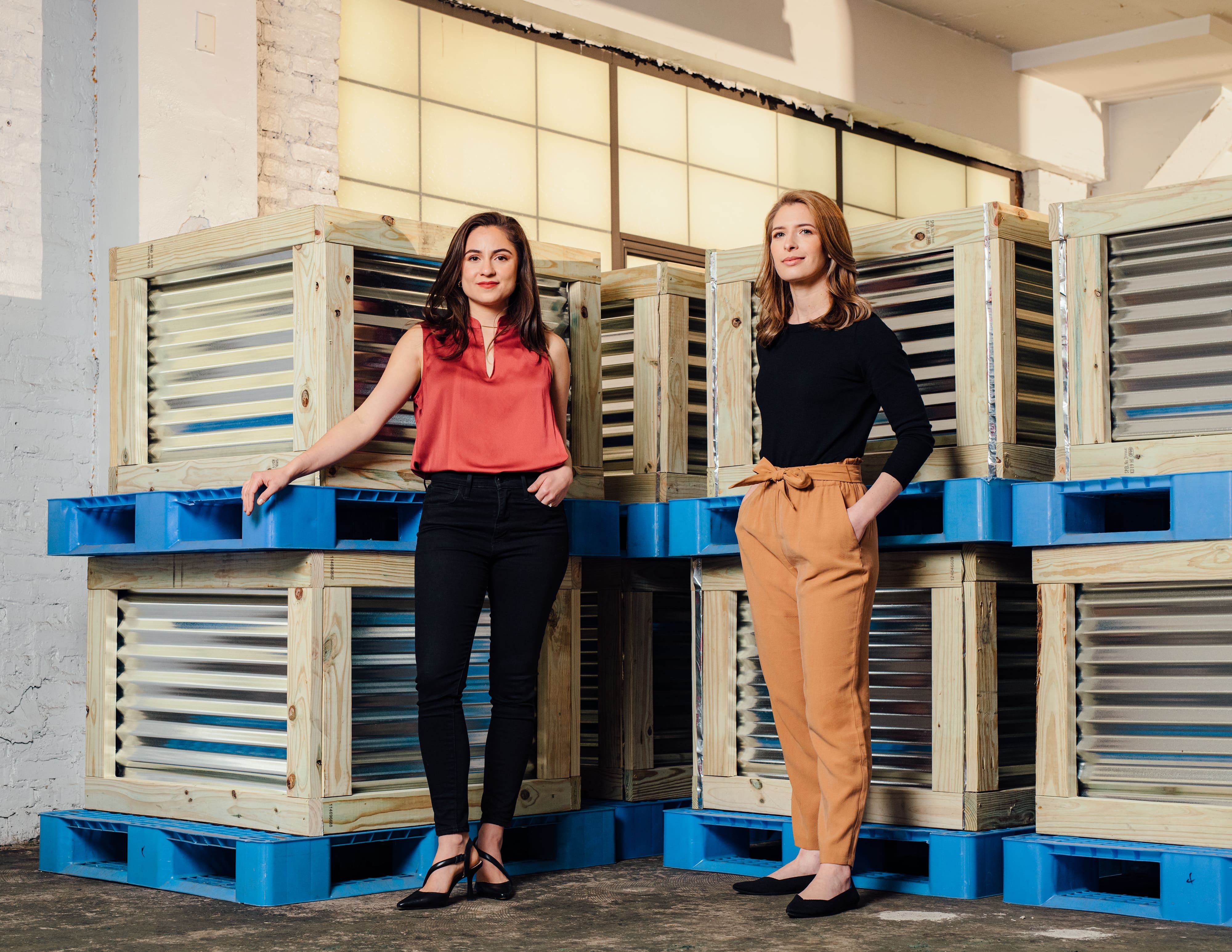 Hyfé Foods, a foodtech startup that was founded in 2021 by Michelle Ruiz and Andrea Schoen, announced Monday that it raised $2 million in an oversubscribed pre-seed round.
The round was led by The Engine, an investment firm launched by MIT faculty and alumni. The firm invests solely in companies that it classifies as "tough tech" companies, or ones that are solving urgent problems through the development of tech. Other investors that participated in the round include Blue Horizon, Caffeinated Capital and Lifely, among others. 
Hyfé helps eliminate food waste by repurposing wasted sugar water — typically used for beverage production — to use it in the production of mycelium flour. Mycelium is a type of mushroom that can be found in nature but producing it at scale is a laborious and costly process. Using the sugar water, Hyfé is able to produce mycelium in a carbon-neutral and affordable manner and uses it to create mycelium flour, which has a plethora of health benefits, is high on protein, low on carbs and allergen-free. 
"A bowl of Hyfé pasta has as much protein as a chicken breast, is high in fiber and has no refined carbs. We're on a mission to make food better for you as well as better for the planet," Michelle Ruiz, co-founder and CEO of Hyfé Foods, said in a statement. "Hyfé's mycelium flour tastes and acts just like wheat flour, enabling people to eat the foods they love without negative health impacts. We are leveraging biotechnology to produce this ingredient that is carbon neutral at scale and at a very low cost." 
Apart from creating nutrient-dense products, Hyfé is also aiding to curve food waste and water consumption. According to data by the U.S. Department of Agriculture, 63 percent of freshwater use in the country is used for crop production alone. Water is also used when processing, packaging and distributing food. Because Hyfé uses discarded water for its production and fermentation process it does not further contribute to the country's water usage. 
Hyfé is also making food accessible by producing industrial-scale foods that can be produced in bad agricultural environments. 
"[We] feel the urgency of this global crisis and a responsibility to scale the flour platform as fast as possible to help solve this issue. This raise will help accelerate process development because our world needs it," Ruiz told Built In over email. 
Ruiz told Built In that with the new capital Hyfé will be looking to scale the bioprocess of producing mycelium flour by securing partnerships with food manufacturers that will supply the startup with sugar water used for its flour production. Hyfé will also hire a fermentation scientist and process engineer using money from a recent grant. 
"Hyfé is a B2B company and will be selling flour and formulated flour products to consumer brands that already have reach across different regions of the world. These brands are likely also feeling a pinch, both in margin and supply, from [the] rising cost of staple crops," Ruiz told Built In.