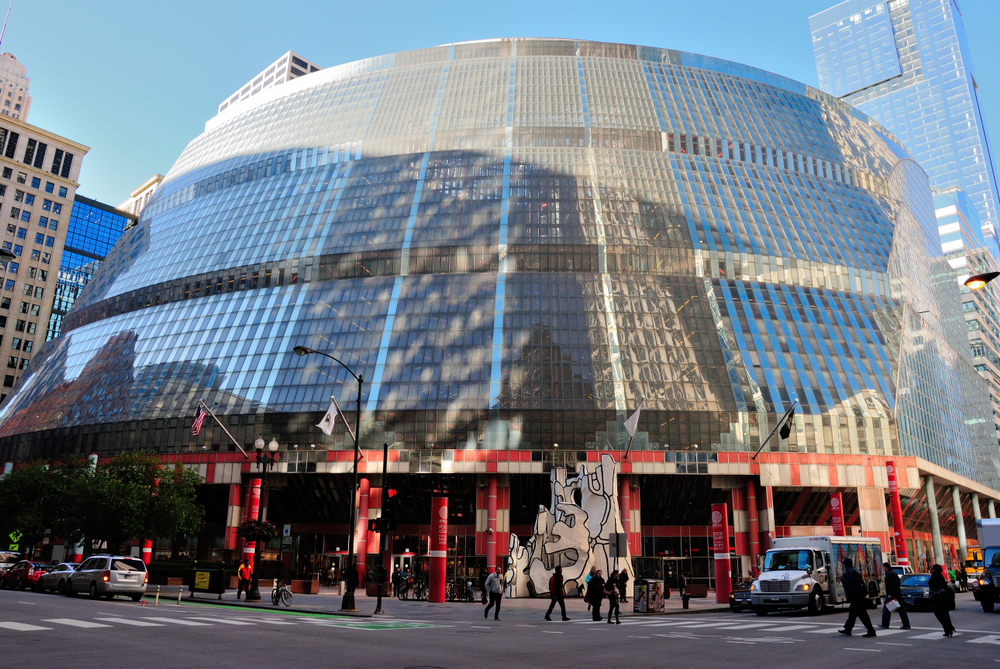 With a unique design, access to public transportation and an extensive food court, the Thompson Center is one of Chicago's most visited buildings and is set to be bought by Google. 
The tech giant, which has an office in Fulton Market, announced on Wednesday it intends to buy the Thompson Center for $105 million. The building would be used as office space for Google employees.
Its Fulton Market campus currently houses 1,800 employees but with hundreds of recent additions and plans to hire more than 500 workers in the near future, Google is in need of more space. According to the company, the Thompson Center will benefit workers by offering a hybrid work environment in the heart of downtown Chicago. 
Google anticipates it won't occupy the Thompson Center until 2026. In the meantime, the building will undergo renovations, including converting the center into a Class A environmentally-friendly building. According to real estate site VTS, a Class A building means the space may offer office perks associated with tech campuses such as laundry centers, gyms, lounges and dining options. 
"By establishing a presence in Chicago's central business district, we will be getting in on the ground floor of a broader revitalization of the Loop," according to a statement from Google. "The city has become a global tech hub generating new jobs and top talent." 
Many Chicagoans have a love-hate relationship with the Thompson Center. Some residents love the curved glass architecture of the building and the numerous train stops that connect there, while others have called for the building to be demolished or renovated. During the pandemic, many offices in the Thompson Center shuttered and several eateries closed. 
Aside from purchasing a historic building, Google has been involved in the Chicago tech scene in other ways. Recently, the company invested half a million dollars into five Chicago Latino-founded startups. The investment is meant to close the funding gap experienced by founders of colors. According to Google, the company has also awarded millions in grants to local nonprofits.