Are Two Pizzas the Secret to Engineer Retention?
Two pizzas might help keep your engineers happy — but not by ordering in. Built In Chicago heard about the structures and strategies helping local managers retain great talent.
A late night at the office calls for takeout. 
But figuring out orders and putting the preferences together can be a time-waster, so pizza frequently ends up being the easiest choice.
At CityBase, teams always know how much they need to order. Adhering to the "two-pizza rule" first used in the early days of Amazon, teams at CityBase are kept to a small scale — one that can be satisfactorily fed by two pies.
"At CityBase, our two-pizza team size generally consists of four engineers, a product manager and a designer," Software Team Lead Kyle Annen told Built In Chicago. The small size allows teams to work autonomously, establish a tight-knit culture and own their process and results.
Building this strong team dynamic is just one factor that helps engineering managers retain talent.
Leaders at Ontra and AllCampus point to opportunities for advancement and professional development for helping keep their teams strong, and Morningstar's supportive and entrepreneurial culture helps employees feel heard and empowered.
Built In Chicago spoke to managers at all four companies to hear the details about their retention secrets — beyond late-night delivery orders.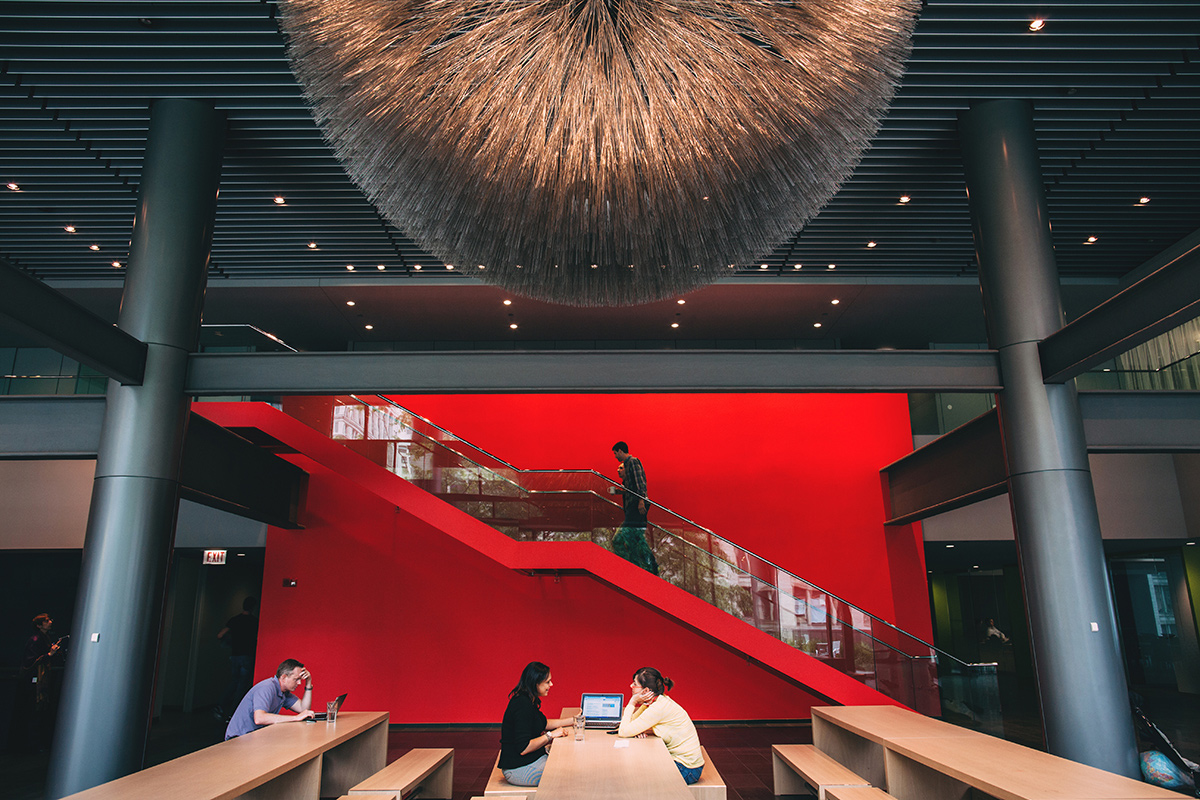 Morningstar delivers investment analysis to anyone — not just financial professionals. In 1984, 27-year-old stock analyst Joe Mansueto set up shop in his apartment to increase access to investment research, and today, that mission continues around the world.
What does Morningstar offer to engineers?
As a seasoned engineer and engineering manager, I think there are two reasons why an engineer should give Morningstar a serious consideration for their career. First, two of Morningstar's six core values are very attractive to both aspiring and experienced engineers. 
The first core value is great people. We encourage growth because as the employee grows the company grows with them. For this, we implement a $1,500 educational stipend. Our team members have been using their educational stipend for buying books and taking online courses. I also heard other managers mandating educational days so their team members can focus on growth.
The second core value is entrepreneurial spirit. Despite being a large company, employee ideas are heard and implemented as part of our drive for innovation. My and my team members' ideas have been listened to and propagated through both product and engineering hierarchy for further discussions. Some of the ideas are being implemented in our customer offerings. 
The second reason engineers should consider Morningstar, even though it is not part of the mandated core values, is that the company has a unique supportive environment. Everyone I met so far has been very eager to help, and every colleague I talk with confirms the same experience.
As a manager, how do you keep a pulse on your team members' job satisfaction?
A good sign of satisfaction is the improvement a member brings to the team through suggestions and ideas. Another sign is how the member gels with the team. A happy team member tends to connect more with their peers both at professional and personal level. Another good indicator of satisfaction is when a team member seeks new challenges and projects. The last sign is learning through using their educational stipend to learn and grow. I believe people are happy when they can grow their knowledge. If they tell me that they learned new things from the assigned tasks or project, that is also a good indicator of job satisfaction.
You really can put a dollar amount on a great workplace culture."
What have you learned about employee retention in your time as a manager at Morningstar? 
You really can put a dollar amount on a great workplace culture. We had a candidate that gave us an offer letter from another company and told us that they were willing to turn down a higher offer to join us because of what they heard about the culture at Morningstar. It is only one data point, but it helped me estimate how valuable our culture at Morningstar is and how we can keep our team members in this very competitive market.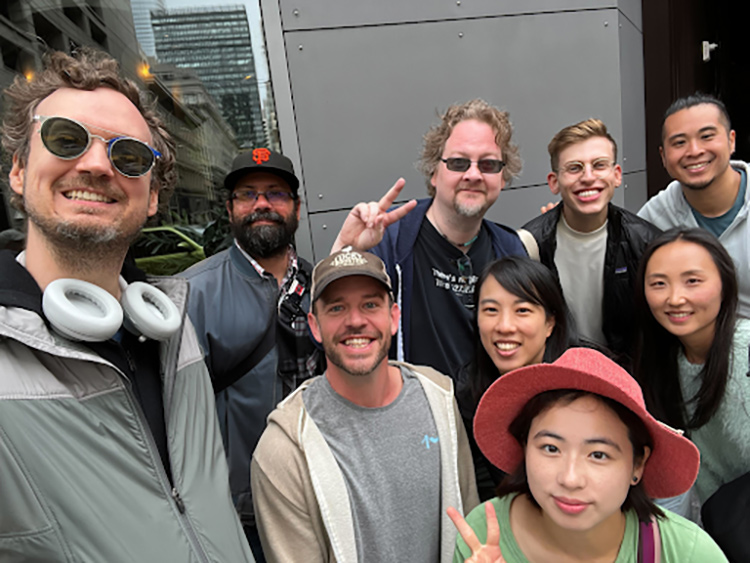 Ontra's platform brings together artificial intelligence, innovative software and a network of talented lawyers to offer a complete and scalable automation solution for recurring legal workflows. "I wanted to be in a place where I was valued and where people were open to new ideas and people from all different backgrounds," Senior Legal Recruiter Lindsey Baumler recently told Built In Chicago. 
What does Ontra offer to engineers?
First, Ontra subscribes to core values of respect for others, accountability, continuous improvement, openness and results. All employees live these values in every meeting and project, encouraging empathy for others' points of view.
Second, our research and development teams are set up to handle challenging problems attached to a concrete mission. The teams comprise cross-functional members working cohesively from ideation through development. Having empowered, creative and talented people in every role encourages diversity of knowledge and perspectives in devising solutions.
Third, we work with cutting-edge technology, including AI and machine learning. We make data-driven decisions in engineering and the business, calling upon our vast contracts knowledge to benefit customers.
Fourth, everyone at Ontra respects work-life boundaries. Employees enjoy the flexibility to work from home or in the office and can be certain no one will schedule meetings with them during their personal time.
Fifth, Ontra's well-considered approach to career advancement ensures people aren't limited. A clear, transparent way of viewing roles and job levels empowers employees to understand opportunities that might be a great fit.
Teams are set up to handle challenging problems attached to a concrete mission."
As a manager, how do you keep a pulse on your team members' job satisfaction?
Like all Ontra managers, I respect and understand the overlap between people's personal and professional lives. I schedule weekly one-on-ones with everyone on my team. These aren't just about projects but also about how people are feeling about the work. I invite them to share anything from their personal lives that might be affecting work to see how I can support them through that.
Additionally, I schedule quarterly check-ins to ensure my team members feel they're advancing and getting support and feedback around their career progression. To that end, we use lightweight career matrixes at Ontra.
We also use Lattice Pulse surveys every week, soliciting team responses to a limited set of questions to get a pulse on what's working and what needs to change. Again, the focus is on what's happening and how people are feeling. Employees can respond via email or Slack, whichever works best for them.
Finally, all Ontra product and engineering leaders meet quarterly so we can share what's working well for our teams, what needs improving, and what we need to do in response.
What have you learned about employee retention in your time as a manager at Ontra? 
Ontra's retention rate is 90 percent, which is fantastic compared to industry averages of 75 to 80 percent. Retention doesn't happen because we hand out swag or host team events. Those matter, but it's also important to ensure employees feel engaged and that they help move customers and the company forward. We keep our mission and vision at the forefront and ensure our solutions tie back to those. So, we focus on enabling people to do intriguing work, collaborate with other smart people and strike a work-life balance.
Ontra is in hyperscale growth mode, which goes hand in hand with hard work. But we understand it's not sustainable to burn the midnight oil 100 percent of the time — and we don't expect. We are careful to balance our team's workload and make adjustments quickly with regard to priorities as needed.
It's an exciting time to join Ontra, but our growth can intimidate some people. We do what we can to make everyone comfortable with our trajectory. As we roll out change, we put in guardrails — we make sure people understand the why behind changes, host open forums to ask questions in the moment and are always listening to how changes impact employees and their work.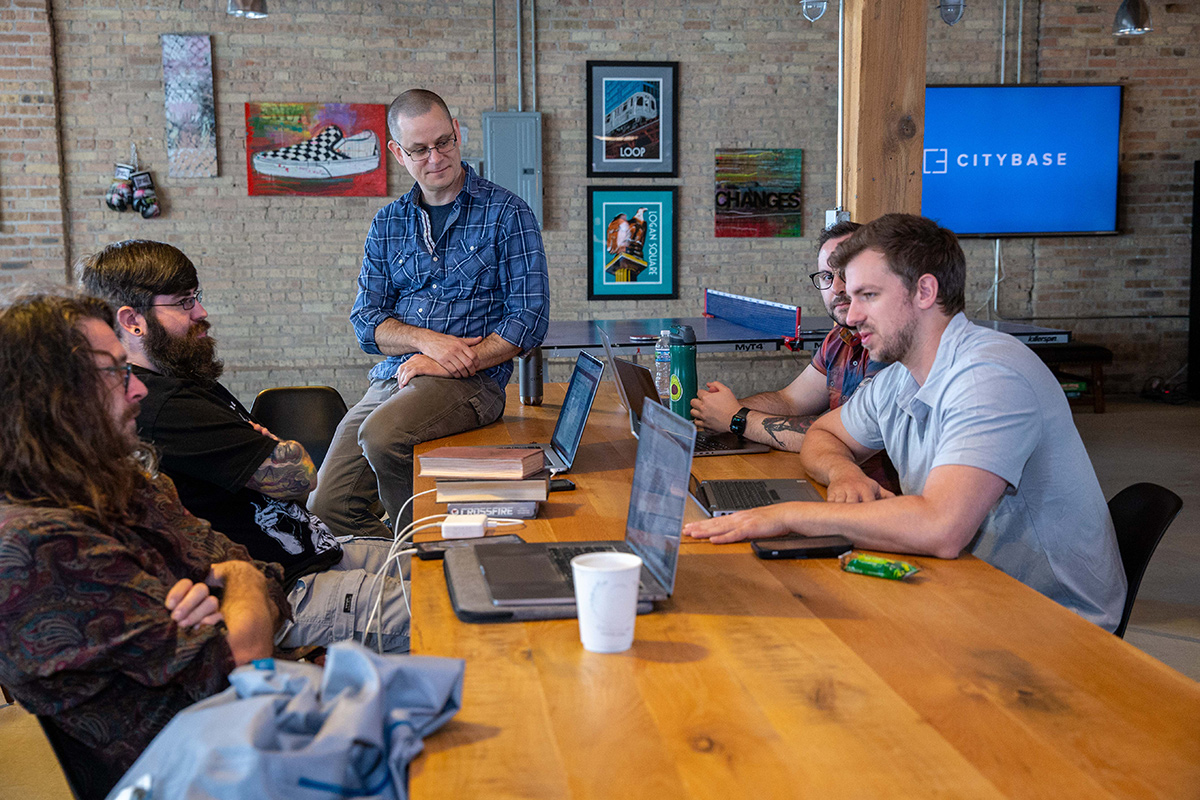 CityBase helps people find, apply, and pay for public services while concurrently helping staff manage those interactions. "Everyone at CityBase is driven to create a better experience — not for the people that tech services and big businesses are normally targeted toward, but also those individuals without a bank account or who pay in cash who can get lost in the shuffle," COO Melissa Footlick told Built In Chicago in August.
What does CityBase offer to engineers?
Our CEO here at Citybase champions our open door, people-first culture is central to our identity at Citybase. We believe taking care of our people is paramount to our continued success. As part of this, CityBase offers unlimited PTO, a highly autonomous remote-first culture, promotion from within and the tools to support smooth continuous deployment. 
Each team is autonomous and responsible for the design and maintenance of their applications, and broader architectural design is collaborative across the department. We have both traditionally educated engineers and career changers, as well as a mentorship program to support junior staff. We value learning and promote an open culture where we use each other as resources, including pair programming to help staff level up.
Our software is written in Elixir/Phoenix, Ruby/Rails and Javascript/React. We deploy to AWS EKS with robust continuous integration via GithubActions and continuous deployment with Argo CD, making it mostly trivial to stand up a brand new development environment in minutes.
We believe taking care of our people is paramount to our continued success."
As a manager, how do you keep a pulse on your team members' job satisfaction?
I start by asking my team how they are doing as much as possible and work to maintain a culture that fosters open communication. Each team has a virtual minute standup every morning where we discuss our work and share knowledge. Additionally, each engineer has a weekly one-on-one with their manager and a monthly or quarterly one-on-one with the VP of Engineering. 
Our leadership sends a company-wide survey each week to gauge the pulse of employee satisfaction, where individuals can give feedback, including anonymously. Every Thursday we have a CityBase all-hands where people can share what they're working on. This also includes an open Q&A session, in which questions can be submitted in advance — and again, people have the choice to remain anonymous.
Engineers have well outlined career paths for both the technical and managerial track. Biannual reviews support staff in aligning career paths to find meaningful work that achieves as much of their career goals as possible.
What have you learned about employee retention in your time as a manager at CityBase? 
CityBase takes a straightforward approach to staff retention: hire talented people, curate a healthy work environment and have interesting problems to solve that make the world better. We are a curious, talented, and collaborative group of people. Our department is growing and tight-knit with just over 20 teammates.
We are at our best when we take the time we need for ourselves, which is why we offer staff unlimited PTO. CityBase is the first place I've worked where I don't feel bad for taking the time I need for myself. It has reduced stress in my life dramatically, and it makes me happy to work for a company that actually values me as a human being. 
We work when and where we are. CityBase has become a remote-first company, and our teams are geographically distributed across the U.S. We work at a prudent and sustainable pace, ensuring we have the time to do things right the first time.
CityBase makes the world a better place by offering convenient all-hours ways to pay city and utility bills, even for the unbanked. It's a mission we all feel good about supporting.
AllCampus is an online program management services provider that helps universities evolve their academic programs and better serve their students. "Within that space, the engineering team focuses on web applications for both internal and external users," Director of Engineering Ben Jakuben told Built In Chicago.
What does AllCampus offer to engineers?
AllCampus has a fully remote engineering team that is small enough to feel like your contributions make a noticeable difference but big enough that you can learn from others and collaborate on interesting problems. We've been recognized by Crain's as a best place to work in Chicago, and we pursue a level of engineering excellence that focuses on clear goals, living processes, a healthy work-life balance and opportunities to learn up and down the stack, which includes AWS, Python/Flask and React.
Our technology stack will appeal to many front-end, back-end and full-stack developers, but our company culture and perks are particularly awesome. As a testament to a healthy work-life balance, for example, we offer quarterly mental health days, Focus Fridays without meetings and summer hours where everyone wraps up early on Fridays.
As a manager, how do you keep a pulse on your team members' job satisfaction?
I invest time in my relationships with my team members. I consistently gain a solid understanding of how things are going and the ebb and flow of stress levels. My most important practice is a simple one — weekly one-on-one meetings. Driven by my direct reports, these regular check-ins are the primary way to keep communication open and, over time, cover more than just the day-to-day tactical topics. We talk about career growth, work-life balance and overall wellness.
The tactical details are important, too. My role requires that I proactively look for blockers and help my team members tackle challenging work. Of course, I have to know the ins and outs of their work to do that effectively. This happens primarily through work processes designed for this type of information exchange, like our daily stand-ups, technical design sessions and code reviews.
My role as a manager is to grow people's careers along their own path."
What have you learned about employee retention in your time as a manager at AllCampus? 
We're often able to help team members pursue growth opportunities and the type of work that fits their career plans, and this leads to a career path that can span over years and across different roles. This is great when it works well, but it's also important to remember that one company can't always provide the perfect opportunities for every single type of person. My role as a manager is to grow people's careers along their own path, even if it's a path away from our organization. In other words, retention is important and rewarding, but it needs to be considered in the context of an individual's larger career journey.
That said, my team and I really care about a work-life balance that contributes to overall wellness. In addition to the PTO-related benefits, AllCampus sponsors various employee resource groups and promotes inclusive events that help our team know each other and care about one another. It creates a sense of community and shared purpose that cultivates a team that commits to each other and works well together.