Agency + Marketing Tech
Industry
Hello, we're The Marketing Store
As a global customer engagement agency, The Marketing Store creates cutting-edge brand experiences that captivate, promote discussion, and spark action. Areas of expertise include loyalty & CRM, contests, games & sweeps, retail experience, brand identity & packaging, partnerships, and product.
Why Work with Us?
We have a culture of collaboration that fosters creativity among a diverse mix of talent. From Global Desk Swaps to Idea-a-Thons, we believe that celebrating the skills, experience and inspiration of our people brings us closer to the results that matter.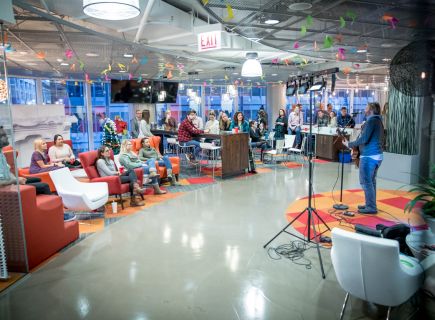 We are
Humble,
Creative &
Playful
An Insider's view of The Marketing Store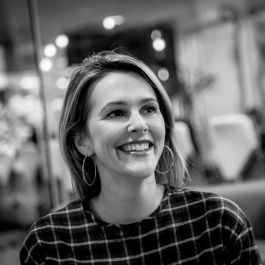 How would you describe the company's work-life balance?
The Marketing Store offers employees an incredible work life balance. We all work hard to get the work done but our personal lives and passions outside of work are always supported. Employees are encouraged to have flexible work schedules, working remotely when needed and finding time to do what they love in and out of the office.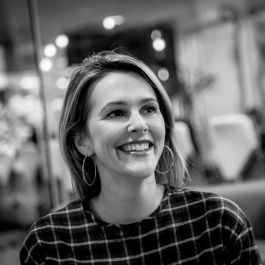 Alysha
Vice President, Communications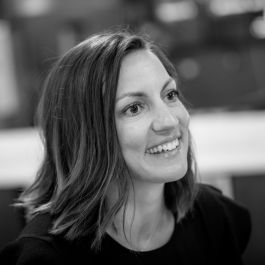 What's the biggest problem your team is solving?
We're leveraging data to solve marketing challenges for clients to understand who their customers are, and to activate future games & promotions. By using data, we're enabling our clients to make data driven decisions and create custom experiences that will resonate with their target audience.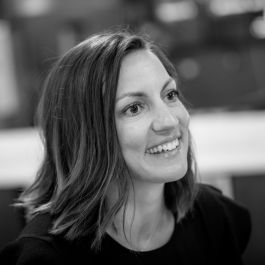 Wendy
Senior Director, Analytics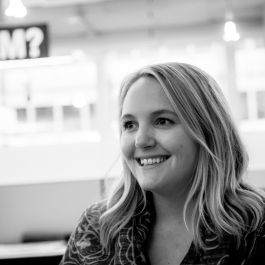 What makes someone successful on your team?
Being solutions oriented is the secret to success at The Marketing Store. We're lucky to work with some of the biggest brands on new digital initiatives – which means we are often navigating in the unknown and encountering new scenarios. Successful team members can access current road blocks and determine how they can help solve the problem.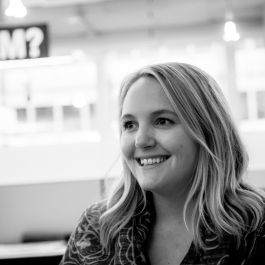 Leigh Anne
Director, Product Management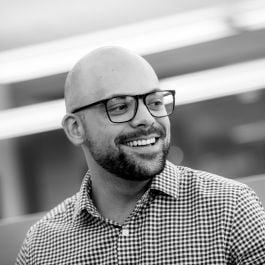 How do your team's ideas influence the company's direction?
Analytics is at the core of what we strive to achieve at TMS – measurable impact to our client's business. The decision science team is responsible for enabling the descriptive and prescriptive marketing analytics that drive strategic recommendations and shape the programs that we execute across the agency.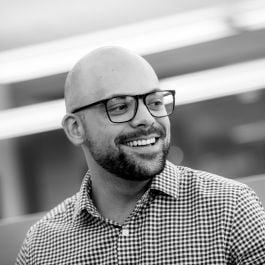 Tom
Manager, Decision Sciences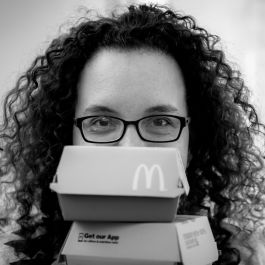 How do you empower your team to be more creative?
I let creatives do what they came here to do by empowering them to think and have a point of view. Make them trust me because I commit to their development and follow through. I challenge their thinking and executions, so they can think strategically. Respect them as humans and provide them with an environment where they have fun and can grow.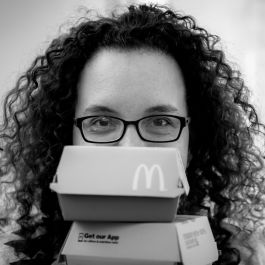 Diana
Vice President, Creative Director
Where we are
Our company is in the heart of the Loop, making for an easy commute. We are blocks away from the river and the lake surrounded by trendy hotspots.
"There's an undercurrent of ambitious creativity here that's recently exploded to the surface, resulting in a contagious enthusiasm for the work. I went from freelancer to full-time employee because I knew it was something I wanted to help shape."

Adam

Associate Creative Director

"Working at The Marketing Store has been a dream. You get all the benefits of a startup, like an energetic and supportive environment, without any of the instability that can sometimes come with one."

Sean

End User Computing Engineer

"I absolutely love the people I work with at TMS. Everyone is energized and working together to provide the strongest solutions for our clients!"

Ruth

Vice President, Account Director

I started at TMS as an intern and felt at home right from day 1. It's just one of those places which makes you feel like you belong here. I have extremely supportive managers who believe in me and push me to stretch my limits.

Snig

Senior Strategist
Jobs at The Marketing Store
19 open jobs
Technology we use
Java

Languages

Javascript

Languages

Python

Languages

R

Languages

Scala

Languages

Sql

Languages

D3JS

Libraries

jQuery

Libraries

jQuery UI

Libraries

React

Libraries

Redux

Libraries

AngularJS

Frameworks

Backbone.js

Frameworks

Ember.js

Frameworks

Hadoop

Frameworks

Node.js

Frameworks

Spring

Frameworks

Cassandra

Databases

DB2

Databases

Hive

Databases

Microsoft SQL Server

Databases

MongoDB

Databases

MySQL

Databases

PostgreSQL

Databases

Redis

Databases

Teradata

Databases