G2's engineering team isn't just growing — it's bursting at the seams. 
Spurred by a healthy dose of new funding, G2 is tooling up to take things globally and the company is now entering a new phase. We stopped by the company's offices to see just what was going on with their rapidly-growing engineering team.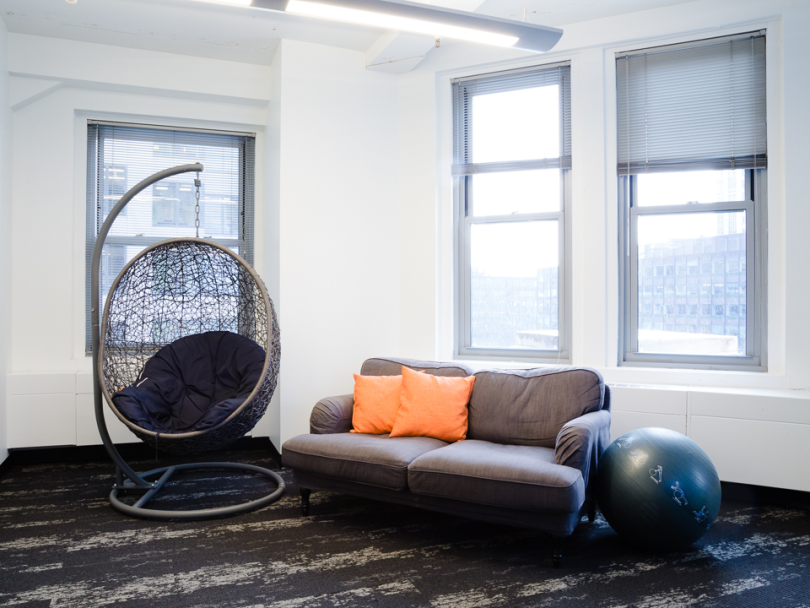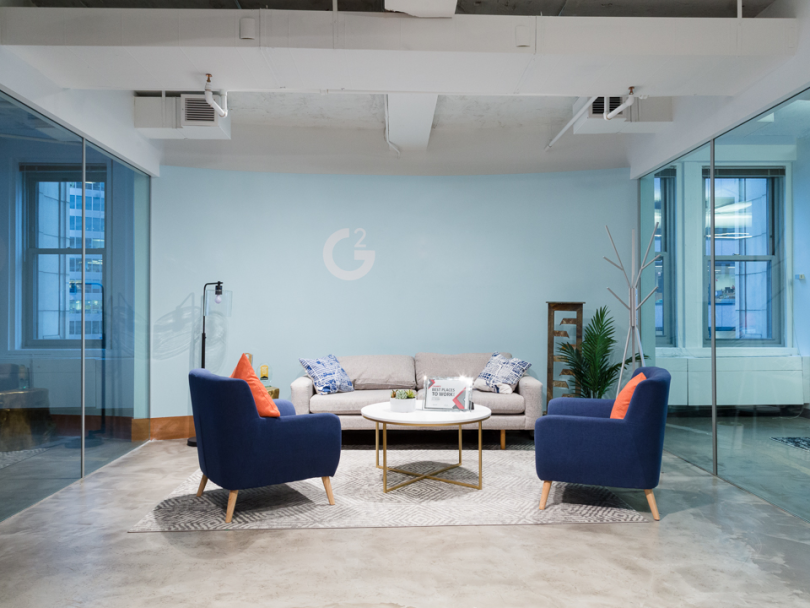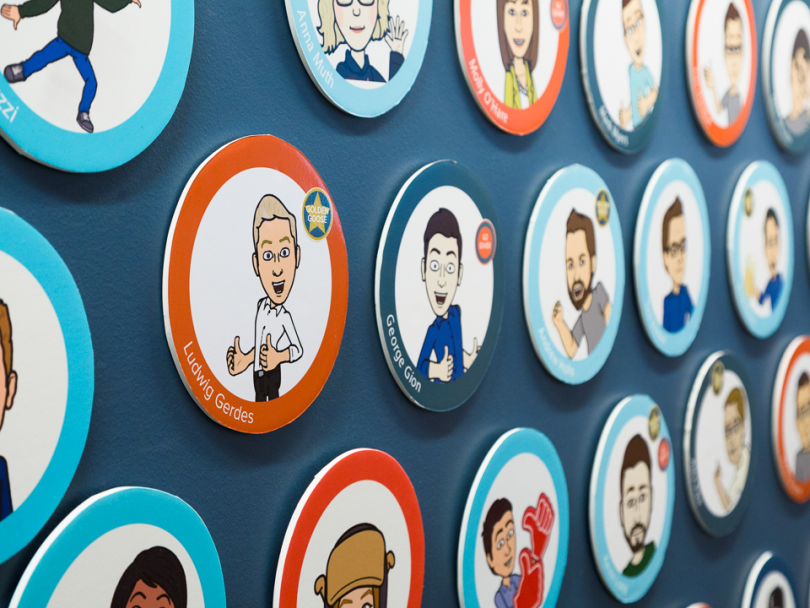 EMPLOYEES: 305 globally, 250 locally
FOUNDED: 2012
WHAT THEY DO: G2's real-time and unbiased user reviews help businesses objectively assess what software and services are best for their business. G2 empowers business buying decisions by highlighting the voice of the customer.
WHERE THEY DO IT: Chicago, right on the river
PERKS TO NOTE: Unlimited PTO, tuition reimbursement, meals provided and, from what we've heard, a steady supply of Hot Cheetos. 
HOW SALES ARE WON: See how G2 is expanding their already very successful sales team to take the company's business reviews global.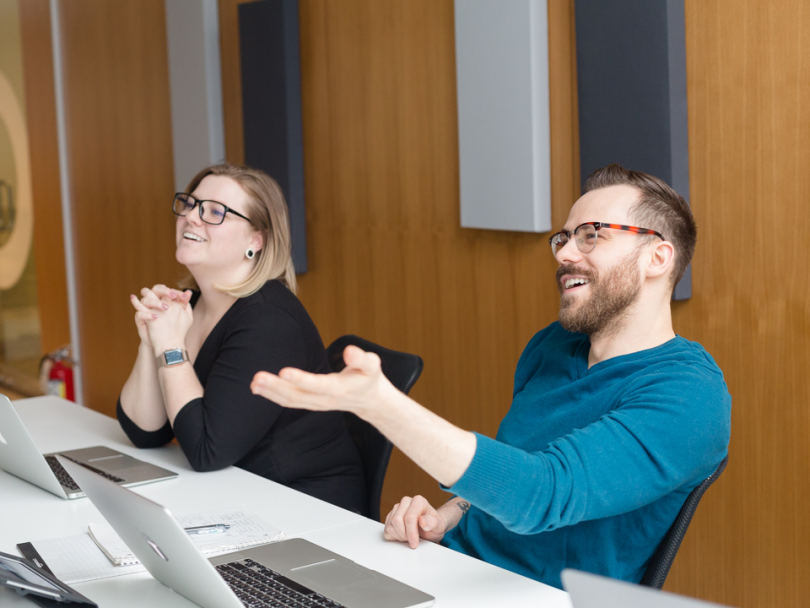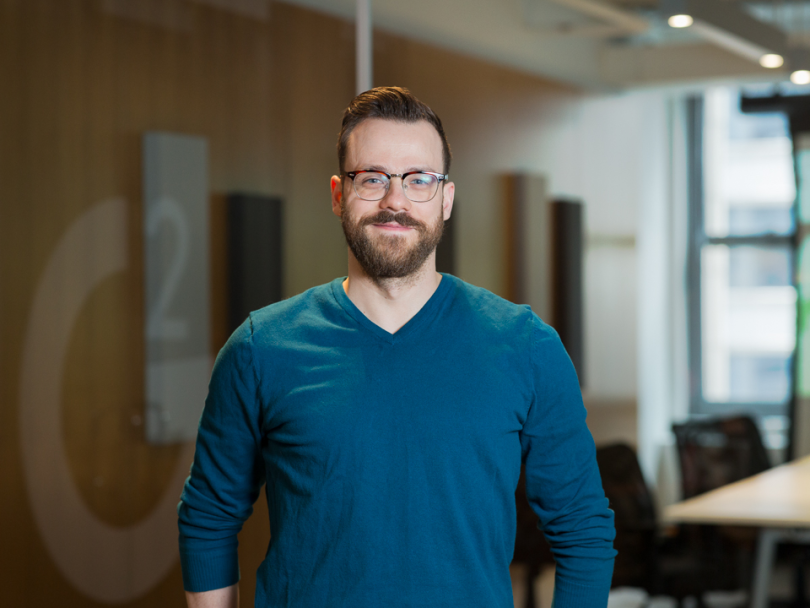 Alex Wilson, Software Engineer
While his role shifts as needed, Alex has most recently been working on rebranding the vendor-facing portion of the website and creating integrations with outside APIs and platforms. 
BEYOND WORK: When he's not rolling around in an office chair, you'll find Alex skating on ice with a hockey stick in hand.
You've been with the company a little over a year. In that time, have you been able to work on any projects you're particularly proud of? 
Definitely — I've worked on a bunch of stuff I'm really proud of. Most recently, I worked on integrating our immensely powerful buyer intent data with external APIs and platforms such as Terminus, Marketo and Google Sheets. I implemented the front end GUI and wrestled with connecting to each respective API, as well as worked with other companies' engineering and support teams. It was a ton of work and a lesson in patience, but in the end, it proved to be a great learning experience. Creating features can be time-consuming and frustrating, but the work ultimately proves worth it when you hear the entire sales team cheer for you.
Creating features can be time-consuming and frustrating, but the work ultimately proves worth it when you hear the entire sales team cheer for you."

What are you excited to launch this year? 
We're launching so much awesome stuff this year. The feature that excites me the most is the complete overhaul of the vendor side of our website. Not only are we going to update the front end, visual aspect, but we're also going to be providing a ton of additional data and insights for our customers to help their businesses thrive. It's super exciting.
Besides the work you get to do, is there any other aspect of working here that is unique? 
Our flexible schedules and the ability to work from anywhere and pretty much whenever is easily my favorite perk. We all have lives and things we need to get done outside of work, and the freedom that our team provides its employees is really amazing. For instance, I worked from home and came into the office about an hour later than usual in order to apply for an apartment yesterday. No one batted an eye. The team respects one another as adults and trusts that everyone is working their hardest in order to accomplish our goals.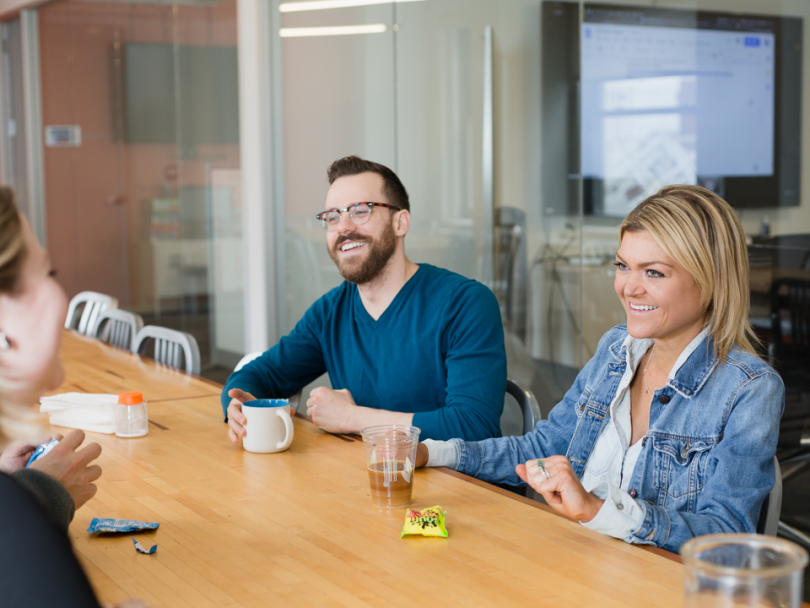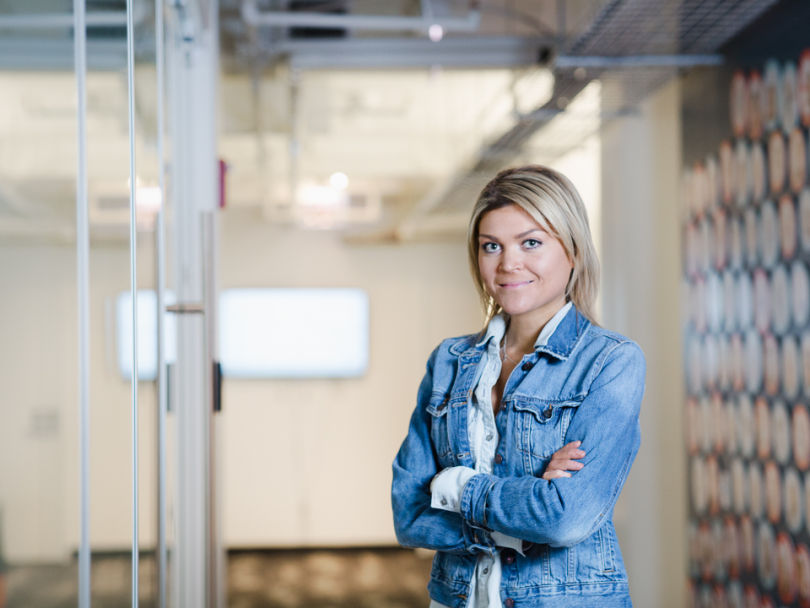 Emily Green, Software Engineer
Emily is on the integrations squad, where she builds features that allow customers to leverage G2 data in external applications. It's her job to make the G2's data widely accessible and consumable by customers. 
BEYOND WORK: When she's not on a plane to some exotic locale, Emily is an adventurous chef. 
You're from literally the other side of the world. What attracted you to the Chicago tech scene and G2? 
I was born in England but grew up in Perth, Australia. I moved to Chicago a few years ago and recently became a U.S. citizen! Chicago offers a mix of opportunities you can't find anywhere else in the world, whether it be job opportunities or dive bars. The tech industry in Chicago is a quickly-rising tide that has lifted all of the companies here and especially G2. 
It has been rewarding to watch the industry grow and catch the attention of the big players. A lot of VCs and startups are expanding their presence here. The city of Chicago also offers more opportunities to many who live outside of the city itself, with a strong commuting culture allowing a larger geographic talent pool to access the companies here.
When you work with good people, it stops feeling like work."
What is it like working on the engineering team at G2? 
I'm very proud to be part of the company culture at G2. Everyone has a strong work ethic and we all strive to hit our deadlines and goals, but we manage to do it in an easygoing way and always with a smile. Shoutouts are the norm, and we actually have an entire Slack channel dedicated to them. The engineering team itself is a reflection of the company's culture, and we work closely and hang out regularly outside of the office. When you work with good people, it stops feeling like work.
Apart from the people, what's your favorite part of working at G2? 
G2 has a lot of perks, so this is hard to answer. Besides an endless supply of Hot Cheetos and an office on the river, G2 really goes out of their way to give the engineering team the resources we need to continually learn and hone our skills. This upcoming summer, for example, the renowned Ruby developer and author Sandi Metz is coming onsite to give the team a personalized workshop. I'm super excited!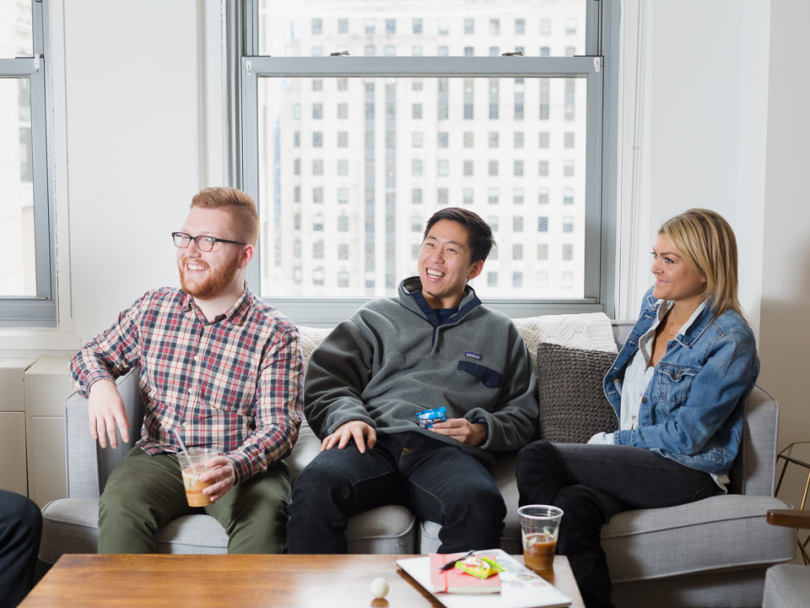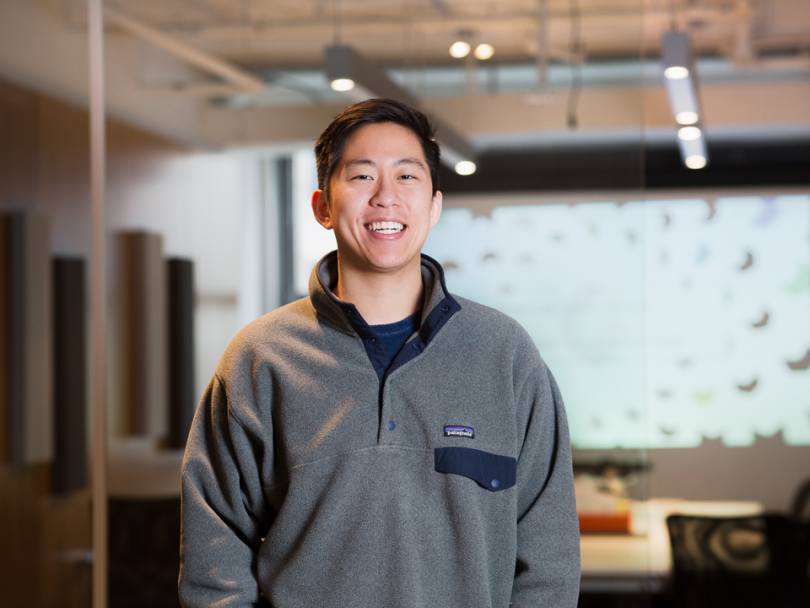 Kevin Lin, Software Engineer
Kevin is a software engineer on the vendor team, and it's his job to create features that help vendors get the most out of G2 and the data they've collected. 
BEYOND WORK: Kevin is a huge basketball fan who likes to play in rec leagues or pickup games in his free time. 
You joined the engineering team recently — what made you want to make the switch to G2? What was that onboarding process like? 
I've been at G2 for roughly six months. Before coming here, I was working as a software developer for a consulting firm here in Chicago. When I was looking to switch jobs, G2 checked off everything on my list: It's a fast-paced company where you can make an immediate impact from the day you join and the people here are passionate about what they are doing. 
The first two weeks of onboarding was a lot of pair programming. I would pair with various developers spread out across our squads on whatever tasks they were working on to get a better understanding of the code base, as well as some of the best practices we use. My largest hurdle in joining was learning Rails since, as a front end developer with some Java experience, Rails was new to me. Pairing with developers helped me to pick up Rails quickly and, within a month or so, I was able to tackle features myself. 
What was it like joining a company in full-on growth mode? 
G2 definitely moves at a fast pace, especially within the product team. With how fast paced the product grows and moves, you have a lot of impact on what the product eventually becomes. There are a lot of opportunities to build out and take the lead on new features being implemented. It can be daunting to try to architect a new feature at first, but with how open our engineering team is, I can easily walk over to our CTO or any other senior developer and brainstorm different solutions. It creates a great support system for each developer at G2.
It's a fast-paced company where you can make an immediate impact from the day you join."
Besides the actual work, is there any aspect of working at G2 that stands out? 
Having lunch provided four days a week is definitely my favorite perk. Before I came to G2, meal prepping always took up a huge chunk of my Sundays. Not having to worry about my lunches has given me back a good portion of my weekends. Even on Wednesdays, when we don't have lunch provided, we'll go out as a team to grab lunch together.