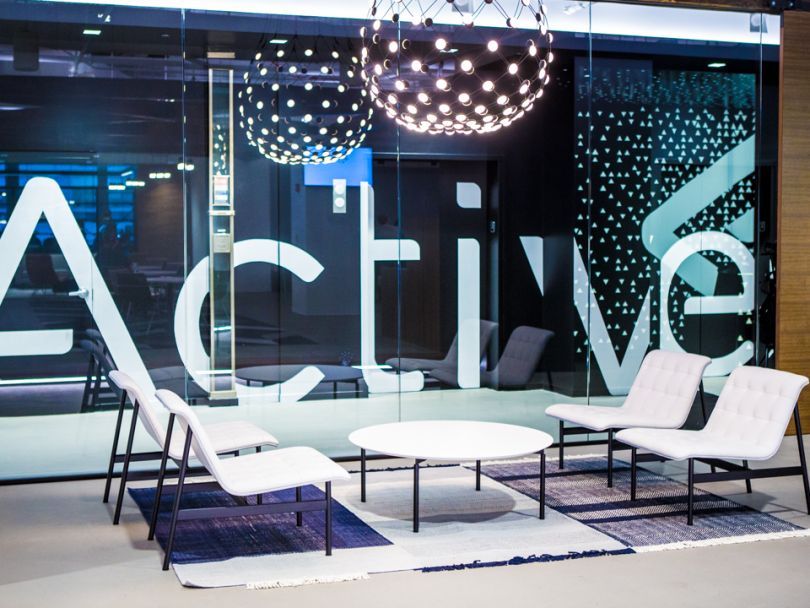 ActiveCampaign just needs some (more) space.
On Tuesday, CEO Jason VandeBoom told Crain's that the marketing technology company will double its office space by the end of summer to accommodate 100 or so new employees.
If this story sounds familiar, it's because it is. ActiveCampaign just cut the ribbon on a brand new 52,000 square-foot office last summer — a space commissioned specifically to accommodate its rapidly expanding headcount.
The company started 2017 with 80 employees and finished the year with a headcount over 230. ActiveCampaign's team could be well over 350 people by the time fall rolls around, which is the max capacity of the company's current space. 
And their hiring engine is still firing full steam: ActiveCampaign has openings posted across a variety of teams on Built In Chicago, from data and engineering to sales and product.
The company's current office is located at 1 N. Dearborn St., which is also home to PowerReviews, FourKites, One North Interactive and Snapsheet. Snapsheet is a fellow newcomer to the building, having only opened its brand new space, which also measures 52,000 square feet, in January.
"We've always sort of pushed the boundary in terms of not jumping too far ahead of ourselves," VandeBoom told Crain's. "It looks like we didn't take a big enough jump (in office square footage), but this is definitely the way we like to run things because it's very much about being a sustainable business."
ActiveCampaign has seen explosive growth since it pivoted to a SaaS model in 2013. VandeBoom told Crain's the company recently hit 50,000 customers, five times the amount it had two years ago, and that its recurring revenue in 2017 reached $40 million. That revenue is especially impressive given that most of the company's customers are small businesses, some of which pay as low as $9 a month to use the company's cloud-based software.