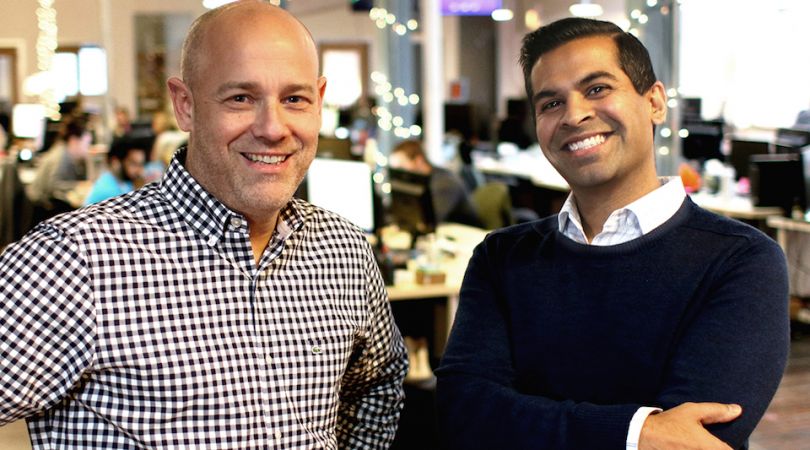 Alexa, add $5 million in funding to my cart.
On Tuesday, Chicago parking technology startup ParkWhiz announced that it has expanded its Series D funding, initially announced this September, from $20 million to $25 million. Part of that investment comes from a small Seattle outfit you may have heard of.
Amazon invested in ParkWhiz through its Alexa Fund, which focuses specifically on companies that use voice technology. ParkWhiz rolled out an Alexa skill around this time last year, allowing drivers to lock down parking without messing around with their phones.
To further streamline the parking experience, the Chicago startup has also been rolling out its "Arrive Network" — a suite of technologies that allow drivers to pull into a lot and park without having to roll down the window.
ParkWhiz CEO and Executive Chairman Yona Shtern said the investment will help the company bring both technologies to a broader range of drivers.
"We plan to use this funding to further expand the Arrive Network," Shtern said. "A powerful last-mile solution, the Arrive Network allows any driver using an Arrive-powered app or registered vehicle to experience seamless payments and truly friction-free entry and exit at participating lots and garages. Voice is certainly included in that, as it's a critical component to operating a vehicle, and a huge opportunity for us."
Amazon Alexa Fund Director Paul Bernard said the Alexa skill helped put the Chicago parking outfit on the Seattle tech titan's radar.
"The Alexa Fund was created to support companies building compelling products and services that leverage voice technology, and ParkWhiz is a fast-growing company that fits that profile perfectly," said Bernard in a statement. "Customers love using its Alexa skill to find and reserve parking spaces using just their voice, and we're excited to support them as they pursue deeper integrations with Alexa at home and on the go."
Other investors in the expanded round include Alate Partners, Chaifetz Group and Purple Arch Ventures.
ParkWhiz currently serves a customer base of more than 40 million across the United States and Canada.
When the company originally announced its Series D back in September, Shtern told Built In Chicago that the company is planning an international expansion.
"We have added several positions to our team in Chicago, expanded to Tel Aviv through our acquisition of CodiPark and added people in several other markets since we last spoke," Shtern said. "As we expand, Chicago will remain our headquarters and we will be adding staff throughout the year to support our ambitious plans."