Yes, every tech company wants to finish the year strong, but that doesn't mean there isn't time to take a night and celebrate the year's successes over drinks, dinner and dancing. As you might have guessed, Chicago tech companies are particularly good at throwing parties. Continue below to see how some of the city's tech companies celebrated the year's end, and be sure to check back next week for part two of our holiday party series.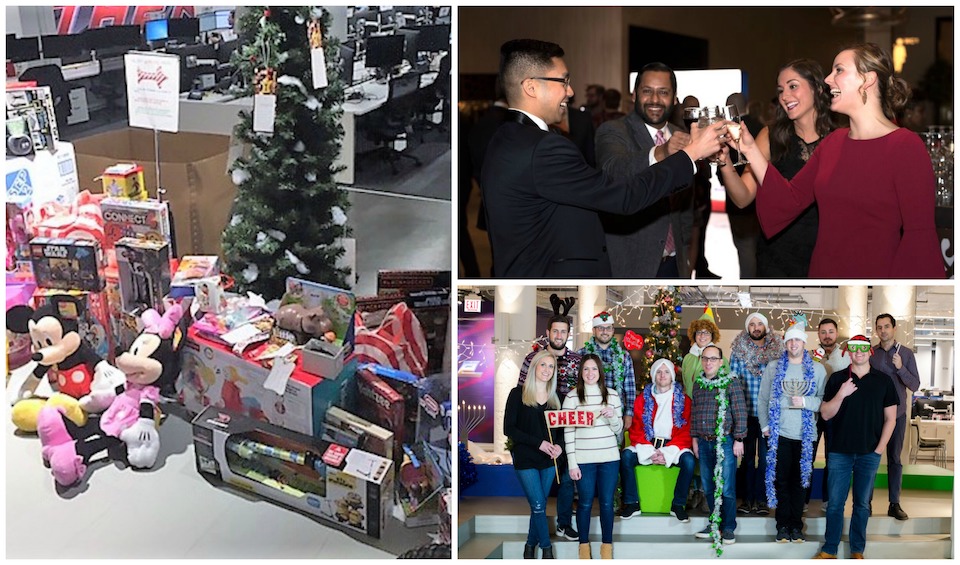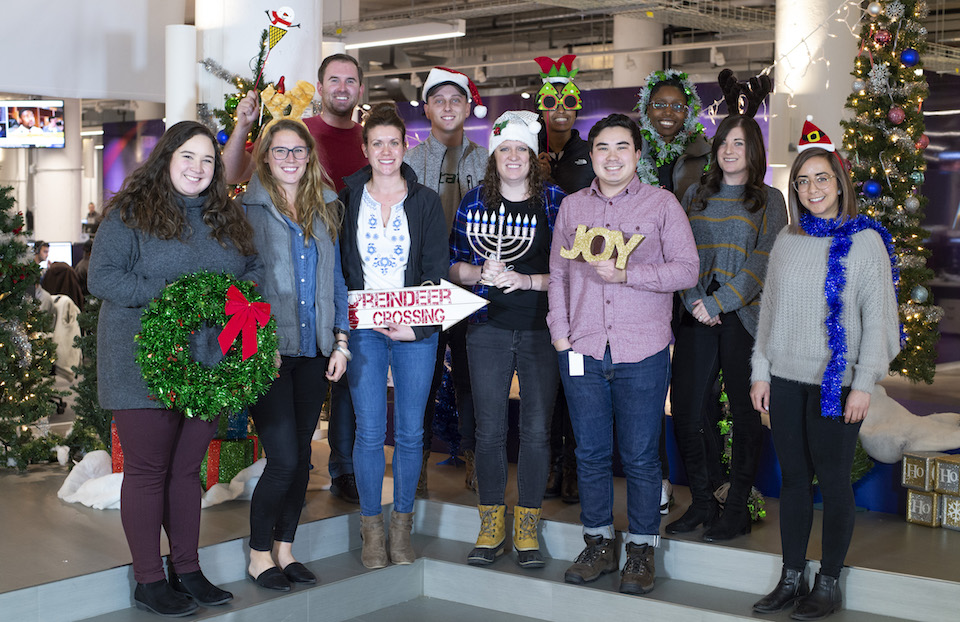 Echo Global Logistics puts a big focus on giving back during the holidays, with employees donating gifts and essential items to local charities around the city. The logistics technology company makes time to recognize team members for all their hard work at the annual Echo Awards holiday party. Echo also organizes holiday-themed team photos to spread the cheer to its clients and network of carrier partners.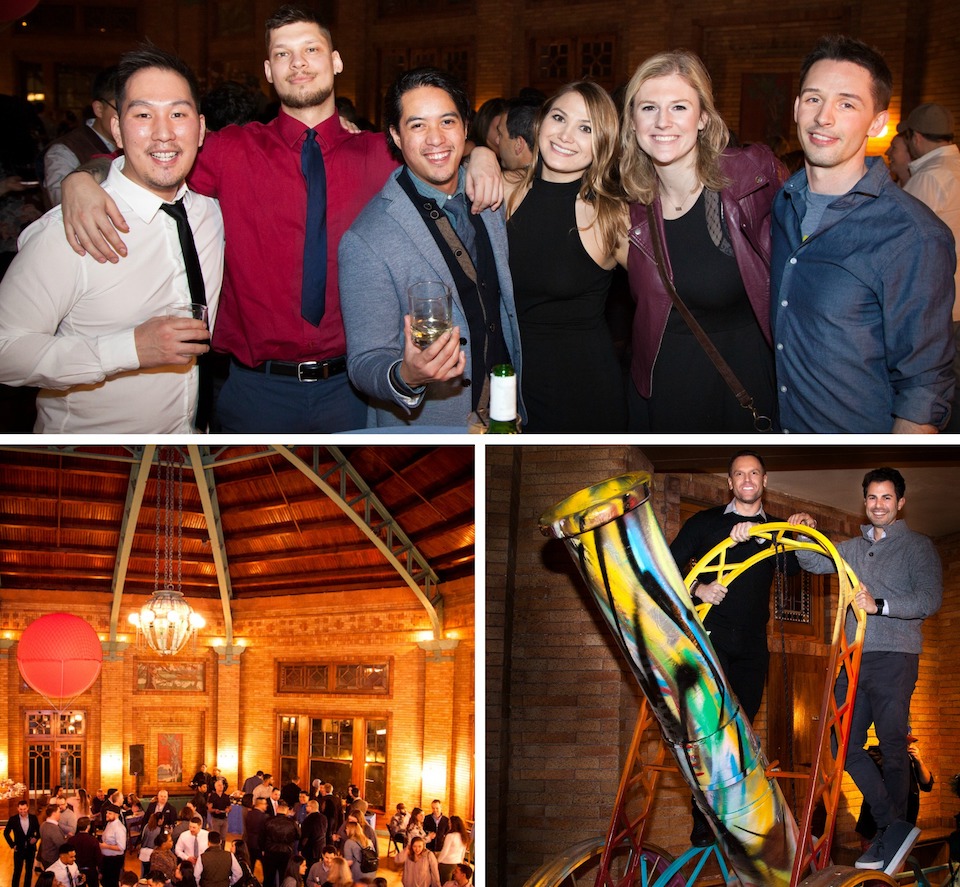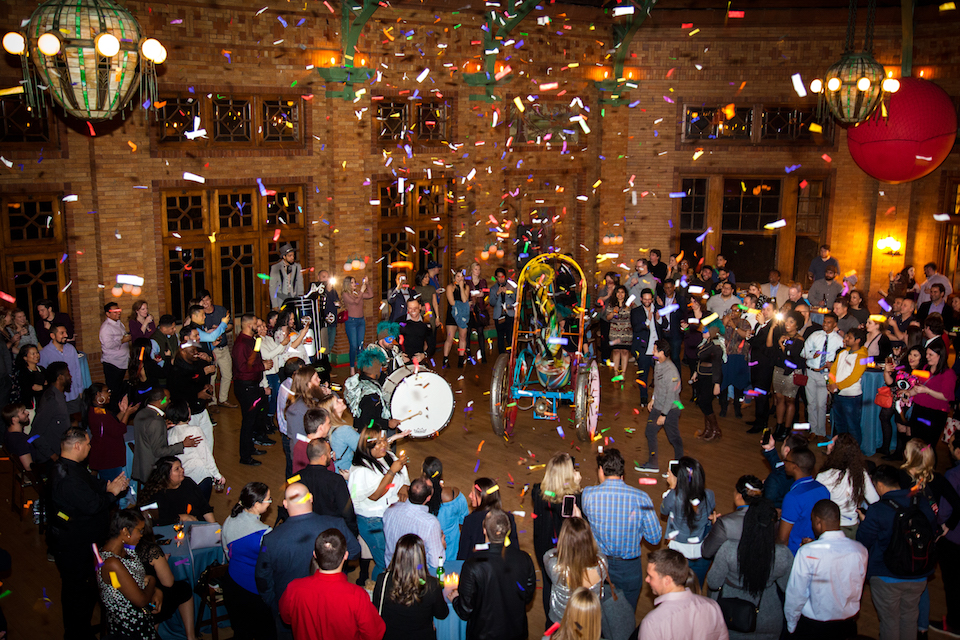 Online lender and service provider OppLoans gets really busy toward the end of the year, which is why the company throws its holiday party in February. Holding the party then allows employees to truly relax and cut loose. This year's bash was held at Cafe Brauer and featured no shortage of flair, with wine served from penny-farthing bicycles, hors d'oeuvres suspended from hot air balloons and a giant cannon.
"At OppLoans, we do a lot of things very well, and we're particularly good at celebrating a successful year," said Kaplan. "Every year the business gets bigger, and so does the party."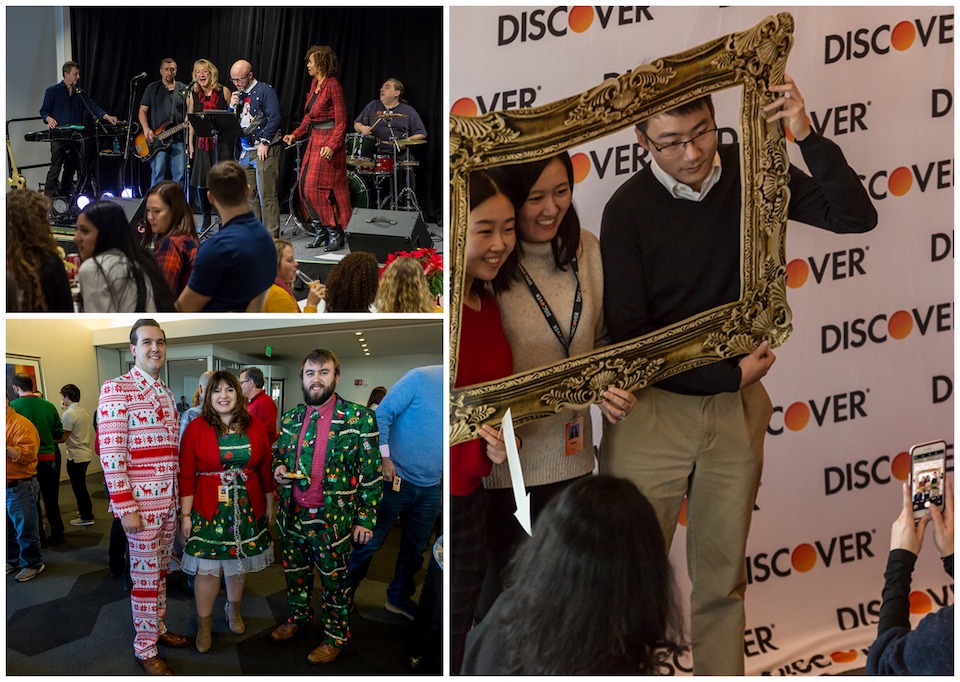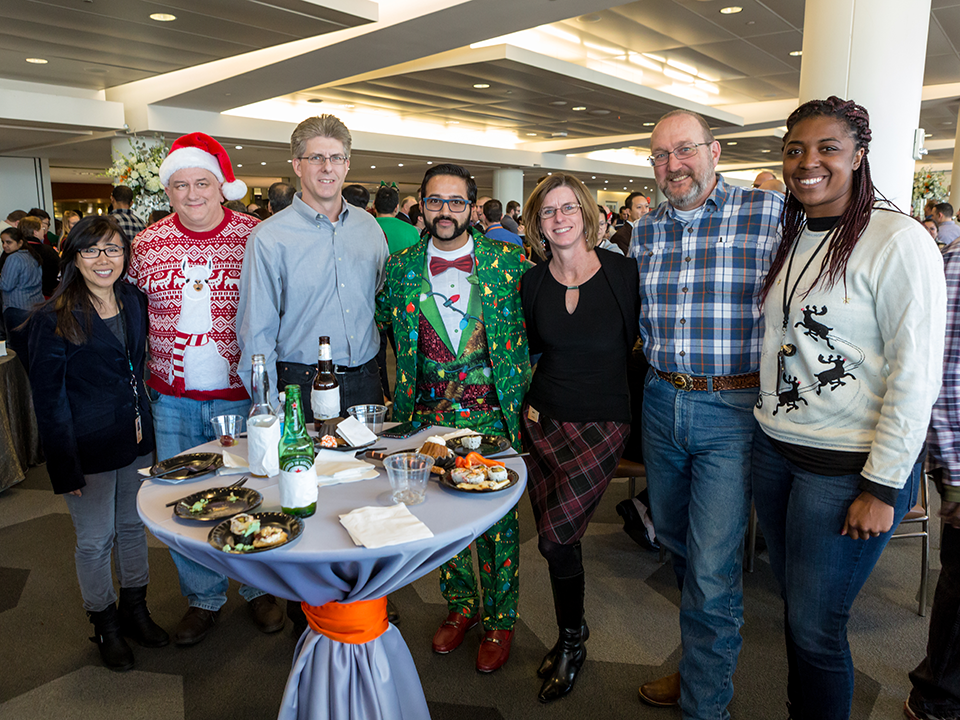 Discover's annual holiday party is all about celebrating the year's successes and showing appreciation to the team that made them possible. Team members donned their favorite holiday attire and enjoyed a party featuring ample food and drinks, a selfie station and raffles. The night was highlighted by karaoke, with employees taking the stage to sing their favorite hits as a live band played along.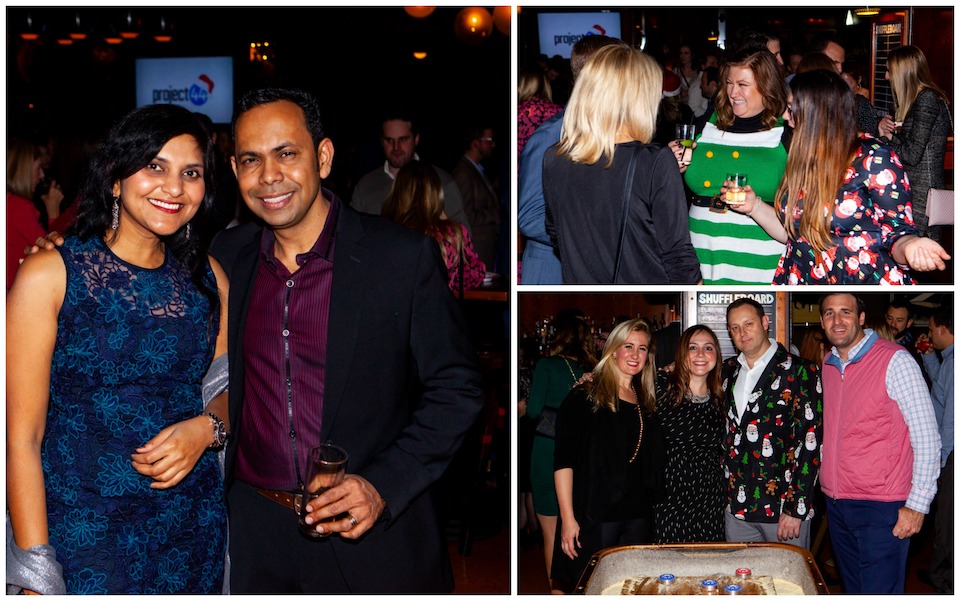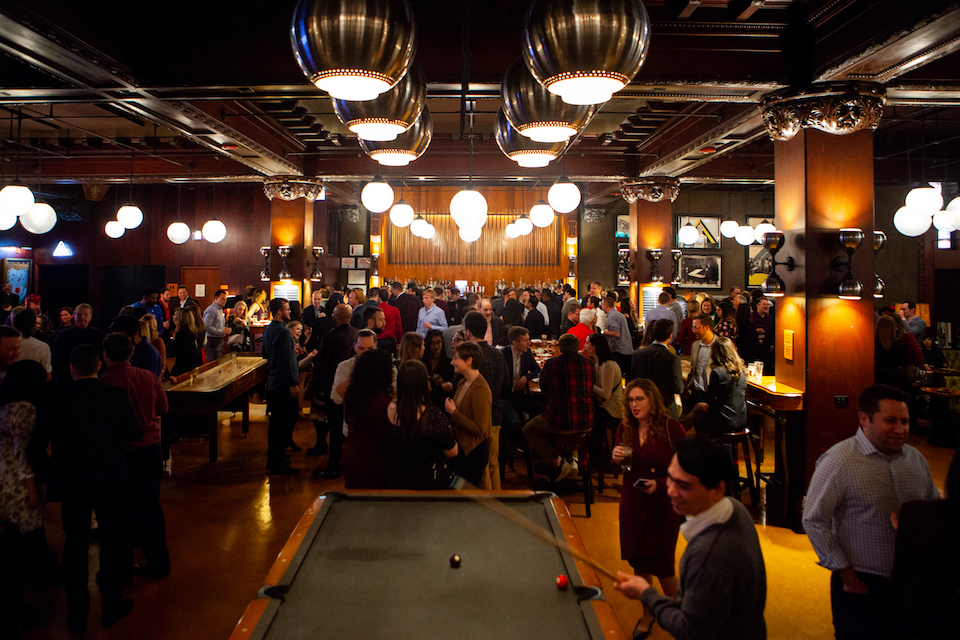 Logistics technology company project44 likes to celebrate the holidays in a space similar in feel to its office. According to Director of Talent Acquisition Parker McNamara, that means heading somewhere with a fun and open design that promotes collaboration. Serving delicious food and having a shuffleboard table doesn't hurt, either.
"For the second year in a row, we kicked off the holiday season at the Chicago Athletic Association Hotel's game room," said McNamara. "From friendly rounds of shuffleboard to sharing stories of big wins over lobster rolls and fish tacos, the camaraderie and good vibrations were palpable throughout the night. We celebrated our growth, accomplishments and, most of all, our opportunity to work with truly remarkable colleagues."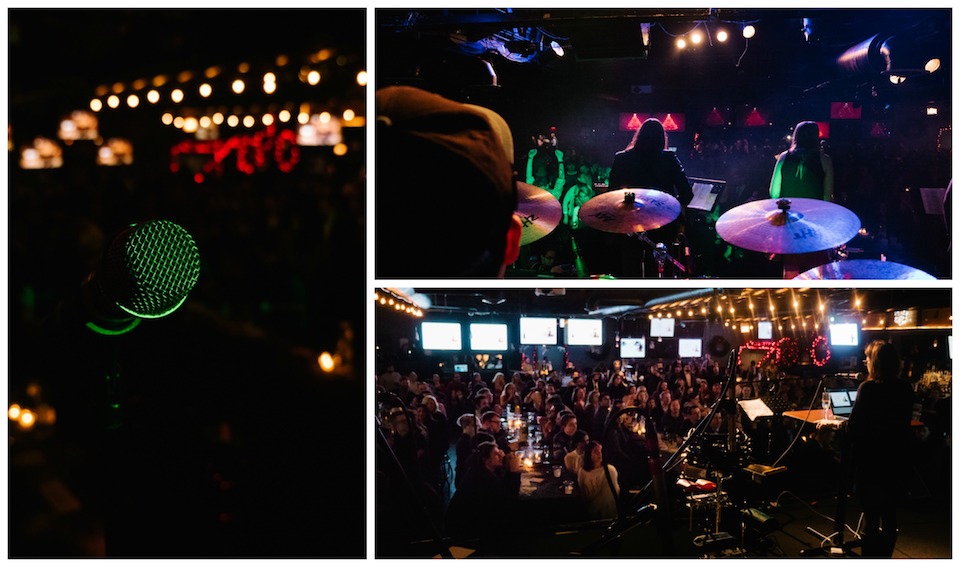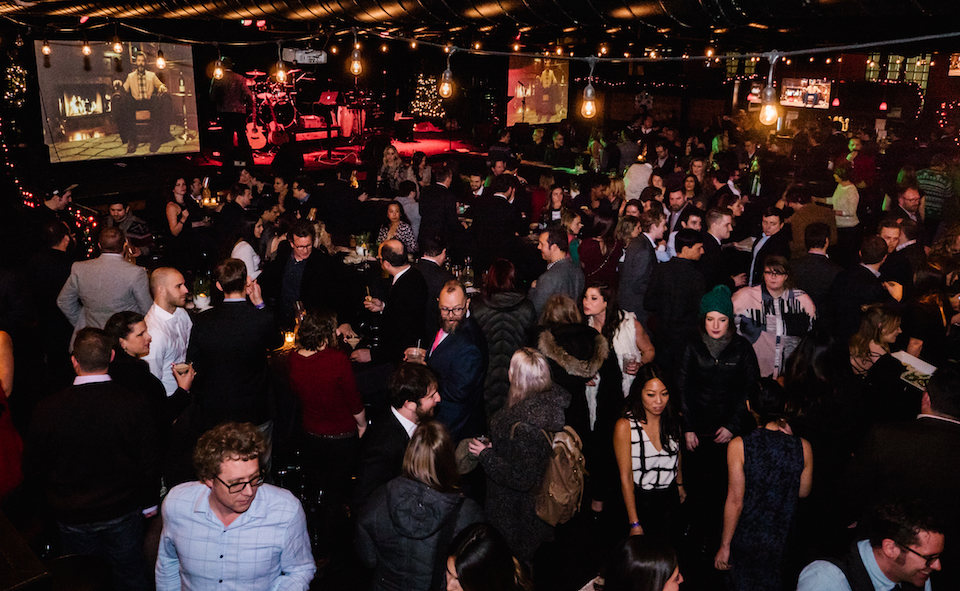 Jellyvision took over Joe's on Weed St. for its 2018 holiday party, celebrating with drinks, food and live music. The employee communication software company sourced its entertainment from within, with 40 or so employees coming together to form an epic jam band that kept the dance floor packed. CEO Amanda Lannert also took the stage for a presentation featuring year-end stats and a hefty helping of cute animal photos.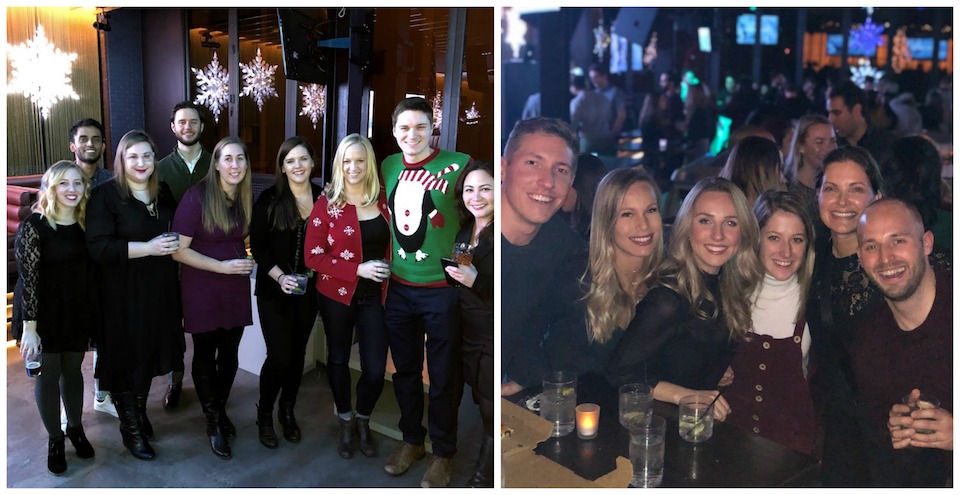 After undergoing what EVP of Talent and Development Emily Barron called a "major transformation" in 2018, digital media software and services provider Centro had a lot to celebrate at its holiday party. Needless to say, the bash did not disappoint.
"This holiday season, we celebrated the people who make this company an amazing place to work," said Barron. "In 2018, Centro went through a major transformation in what we sell, how we sell and how we operate, and our people were the driving force behind achieving our goals. We reveled in a fantastic year at the Fremont in River North, capping off the evening with what is now a yearly tradition — our CEO singing hip-hop karaoke."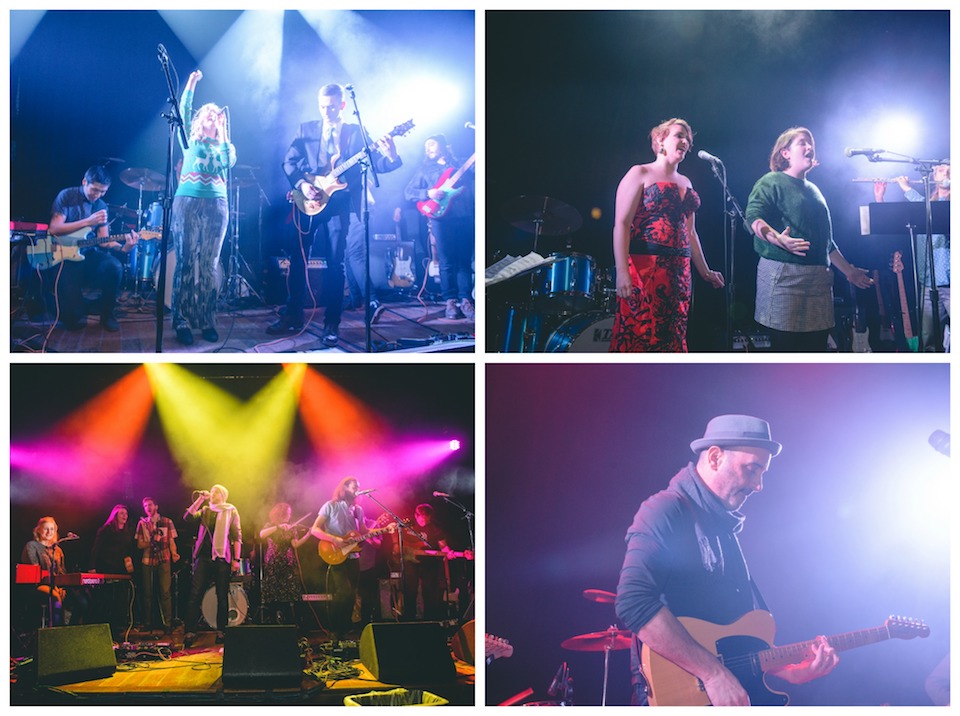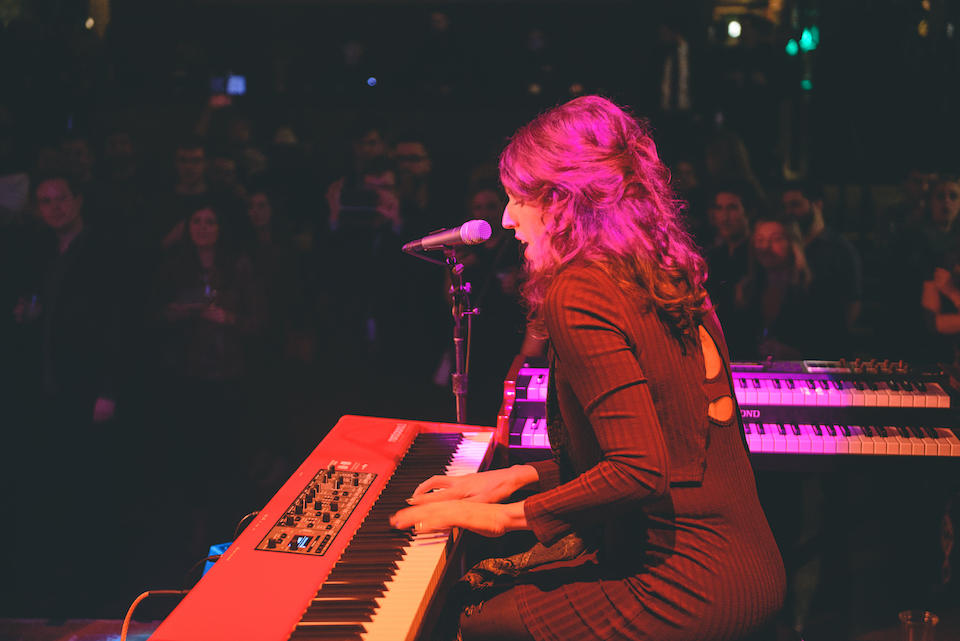 It should come as no surprise that Reverb.com, which operates a marketplace for musical equipment and instruments along with one for physical copies of music, has a team full of musicians and music lovers. Each year, employees form bands and perform at the company's annual holiday party, covering hits from bands new and old.
"This year, 31 bands comprised exclusively of Reverb employees took the stage at Lincoln Hall to perform three sets of music," said PR and Communications Manager Heather Farr Edwards. "Reverbers channeled Queen, David Bowie, Arcade Fire, The Jackson 5, Paramore, Led Zeppelin, Blink 182, Iron Maiden, and plenty of others. Highlights included a flute-backed opera performance, a No Doubt tune complete with brass section and CEO David Kalt's take on 'London Calling' by The Clash."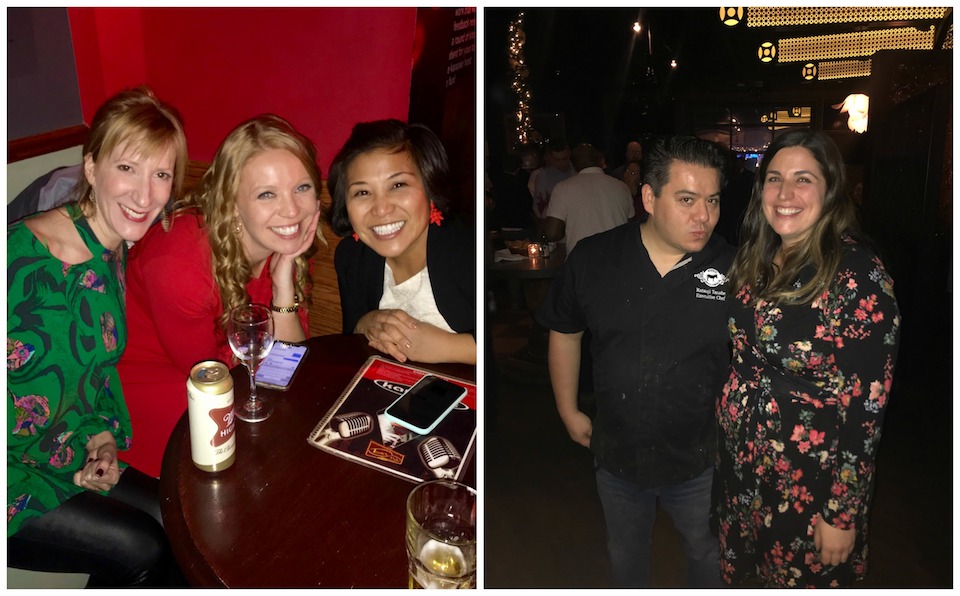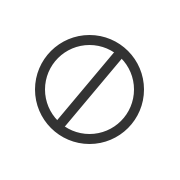 Signal has a food-themed Slack channel, so you know its holiday party is going to feature some delicious eats. The digital advertising technology company turned the notch up to 11 for its 2018 bash, with a spread that even the most discerning foodie would approve of.
"The blockbuster sequel to our taco-centric summer outing brought the Signal team to River North's Barrio, home of culinary mastermind Katsuji Tanabe of 'Top Chef' fame," said Executive Assistant and Office Manager Cole Nelson. "In addition to skirt steak and forest mushroom tacos, the spread included a raw bar as well as buffet and carving stations, with guests receiving margaritas at the door. The spacious floor plan, complete with booths the size of CTA buses, gave Signalites room to move easily from group to group. The evening culminated with the reveal of our annual Amplifier Awards, peer-nominated honors given to teammates who best exemplify the company's core values."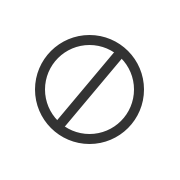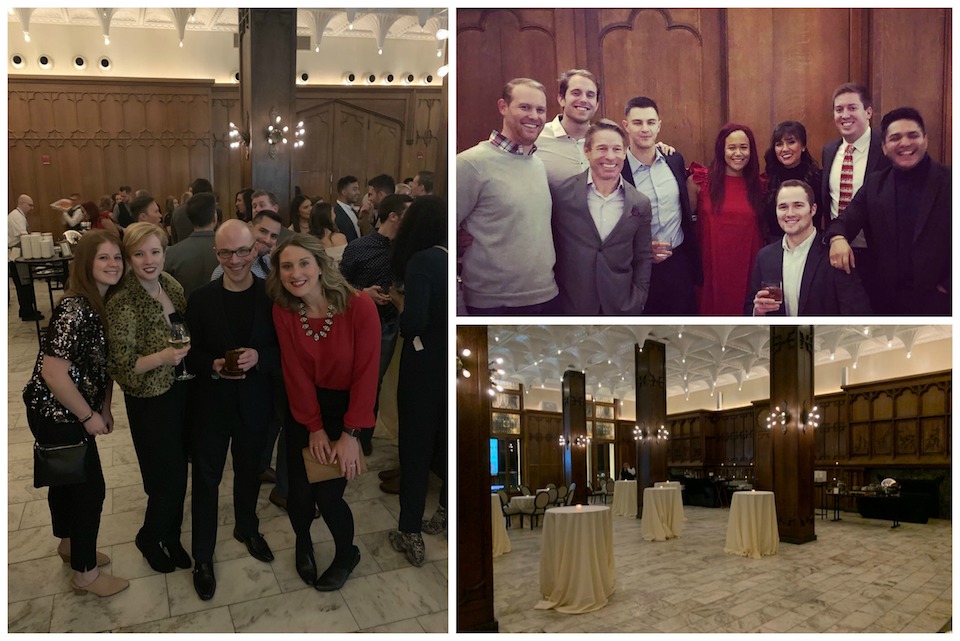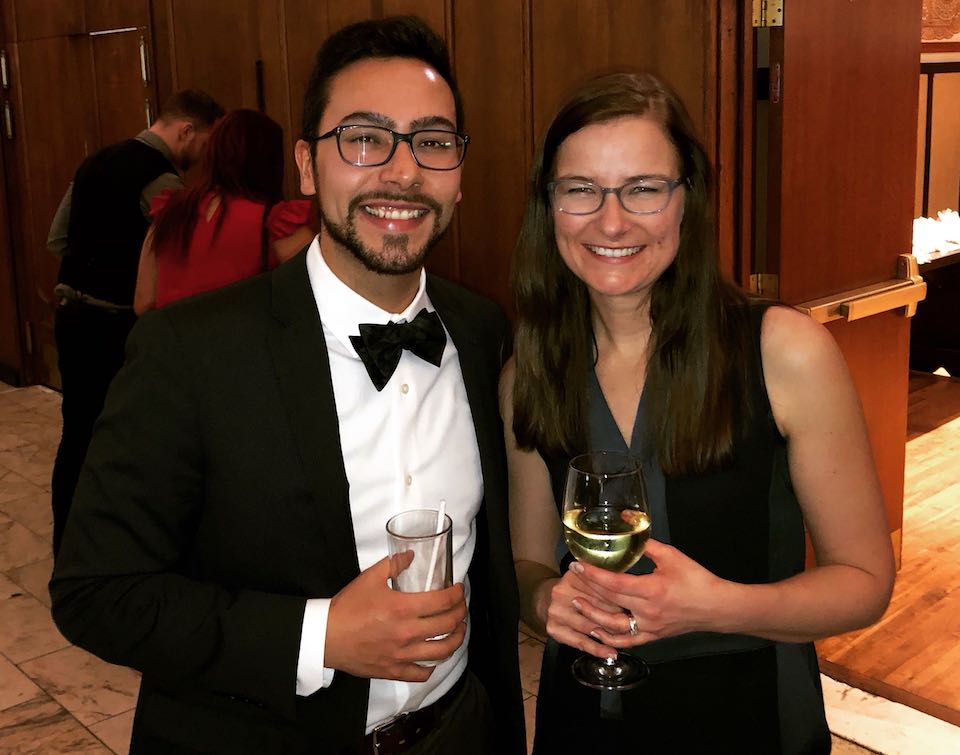 FourKites has been holding its annual holiday party since the company had a headcount of around 25 people. Fast forward to 2018 and the company expects to have almost 200 people at this year's bash, with employees and their significant others bonding over food and drinks in a space filled with a cozy ambiance. While the holidays are a busy time for FourKites, the company makes it a priority to have a night where the team can celebrate the year's successes.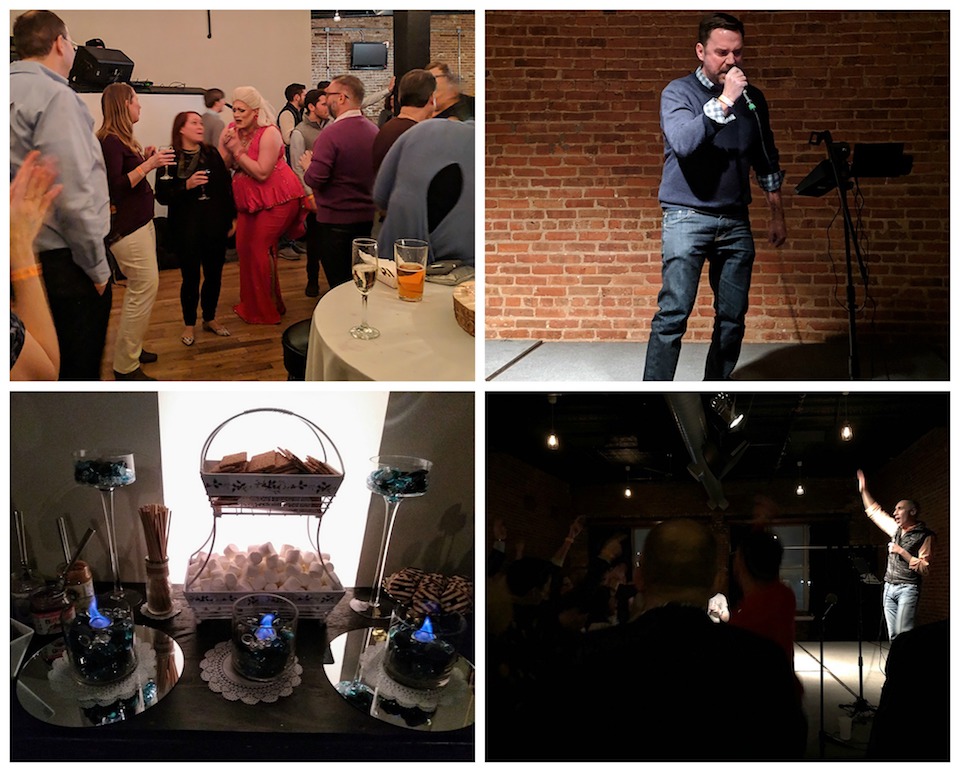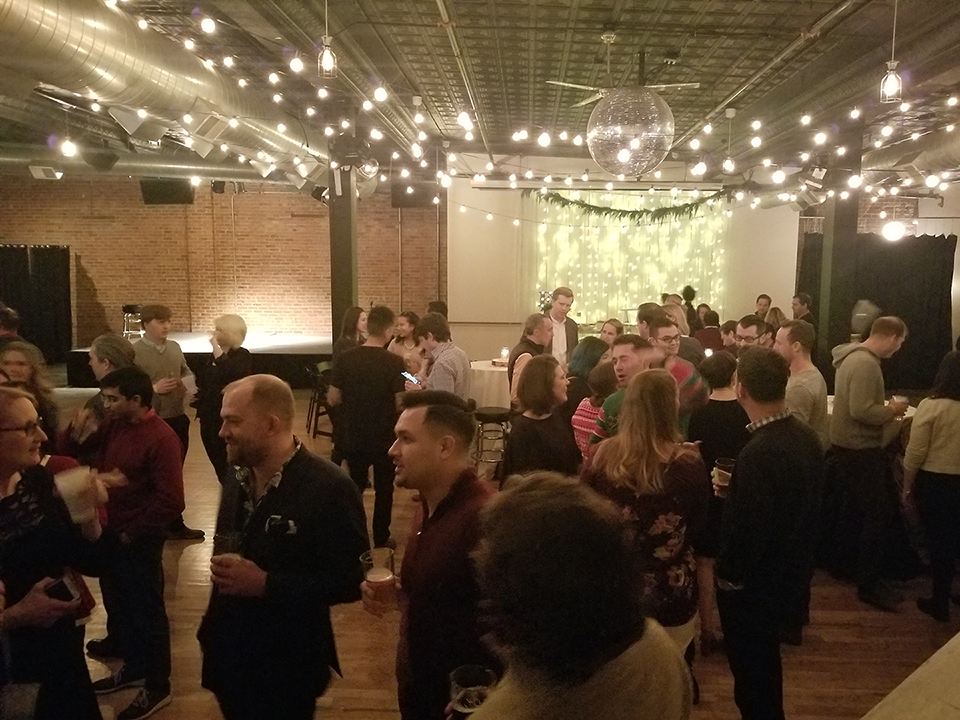 ShopRunner had a big 2018, which included raising $30 million in new funding and announcing its move to a new headquarters in River North. Needless to say, there was a lot for the e-commerce company to celebrate. Office and Recruitment Coordinator Matt Sergot said the goal was to throw a "fun and festive, but not formal" holiday party with ample opportunities for the team to karaoke.
"We wanted to give the team an opportunity to get to know one another outside the office while celebrating our wins for 2018," said Sergot. "Earlier in the year we asked the team a 'question of the week' that garnered many responses, and due to the popularity of that question we made sure to feature karaoke. We also invited drag performer Edna D. Mascará to perform a few numbers to ensure our party was unlike any other. It was a highly successful night that spawned several after parties."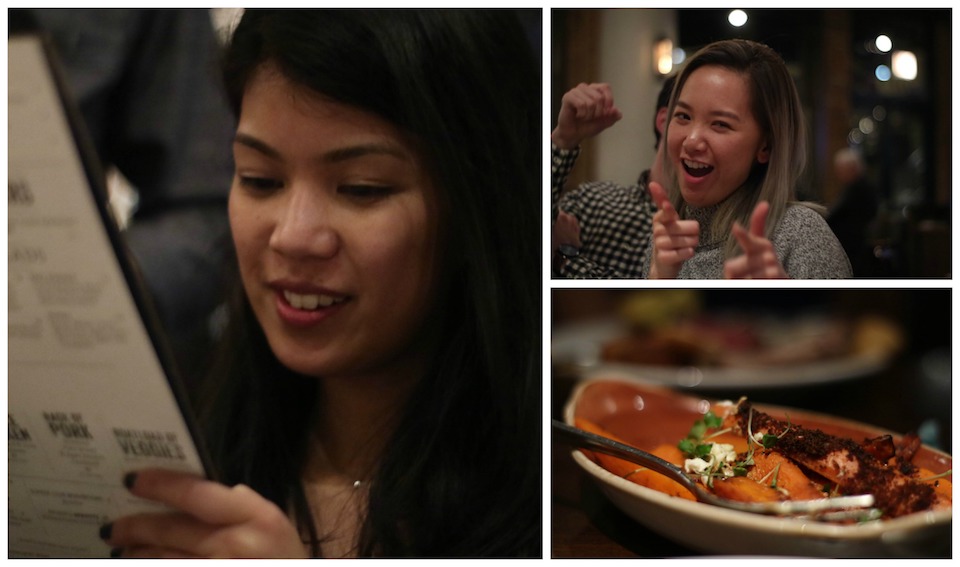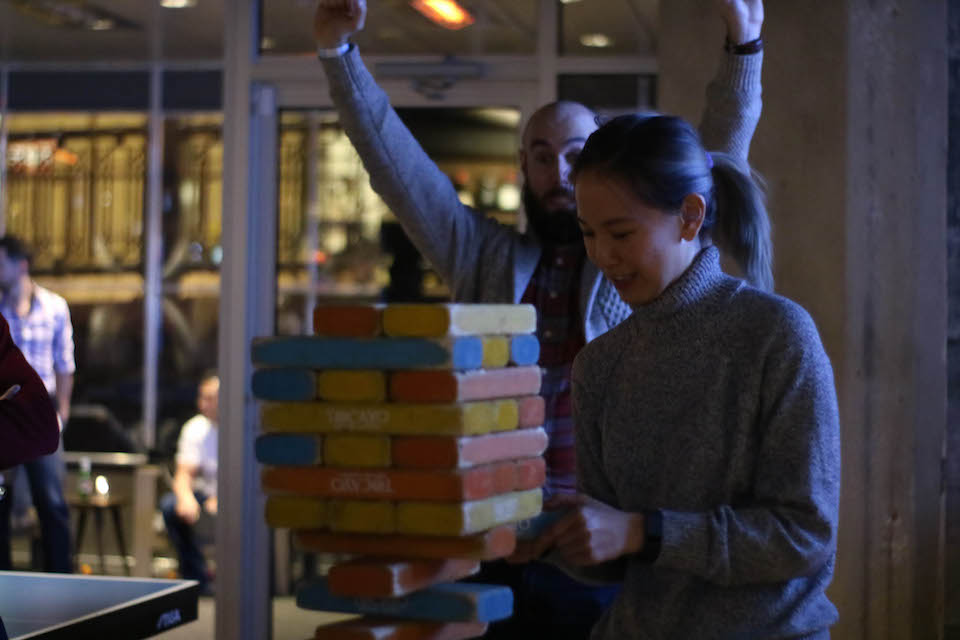 Home Chef may be known for its meal kits, but the team prefers to leave the cooking to the professionals when it comes to its annual "devsgiving" holiday celebration. "Devsgiving is the annual tech outing around Thanksgiving, where we all gather for dinner, traditionally at a long table," said Product Manager Gaby Ruiz-Funes. "I remember my first devsgiving, a few days before I officially started at Home Chef. I was moved to know that I was already part of the team and felt so welcome. This event represents the culture that [CTO] Matt Pulley and [VP of Engineering] Dave Giunta have built: We support each other to tackle the challenges of scaling technology, and everybody is a valued member of the team regardless of their seniority."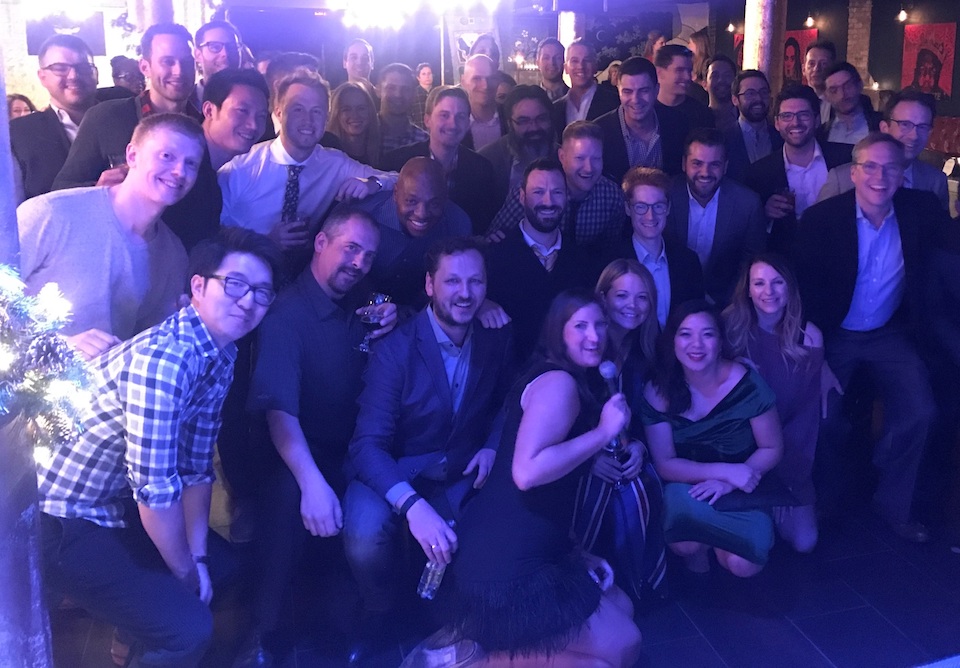 Principal trading firm Geneva Trading headed to River North speakeasy Bassment for their holiday party and enjoyed a night of live music, dinner and dancing. Employees sipped on custom cocktails and champagne from the open bar, with the festivities pausing only so that the winner of the Spirit of Geneva Award, which honors the individual or team that best exemplifies the company's core values during the year, could be announced. While this year's party was big, next year's should be even bigger as Geneva Trading celebrates turning 20.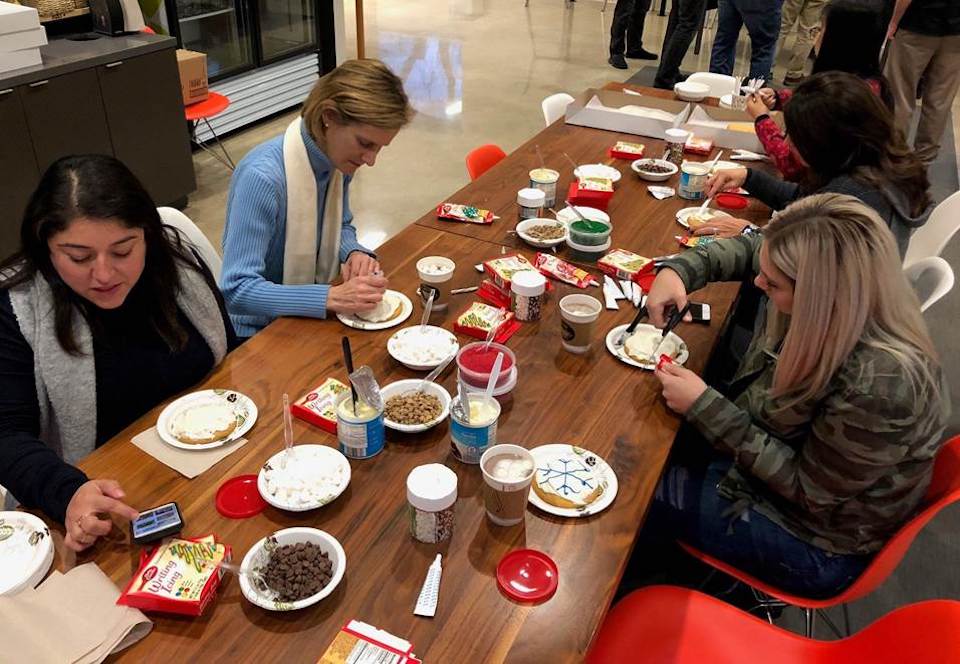 As Zoro has grown, so, too, has its annual holiday party. The e-commerce company, which sells industrial tools, equipment and supplies to businesses of all sizes and types, used to throw its bash at a small bowling alley. The company is now one of Chicago's largest tech employers, and its holiday celebrations have grown right alongside its team. This year, the Zoro team celebrated at an entertainment mega center featuring billiards, darts and, of course, bowling. The company also hosted a holiday happy hour at its headquarters where employees decorated cookies, built ornaments and enjoyed a hot cocoa bar.