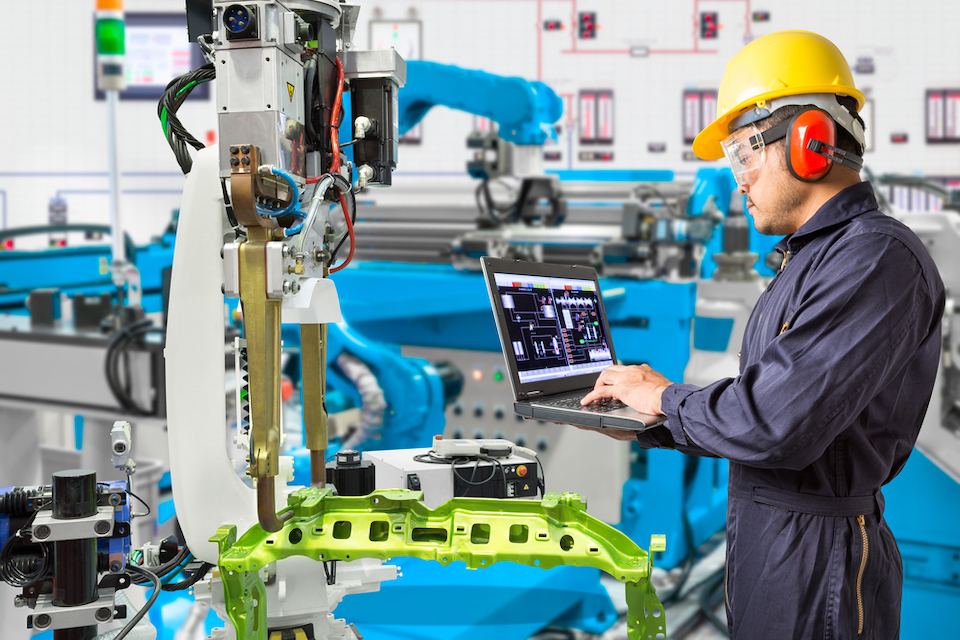 Tacton to invest $12M in a Chicago headquarters
Tacton, a Stockholm-based automation software provider for the manufacturing industry, is expanding to the United States — investing $12 million over three years to build out a headquarters here in Chicago. The company, with additional offices in Karlsruhe, Germany, Warsaw and Tokyo, sees the Windy City as a hotbed for manufacturing activity and plans to grow its sales and executive leadership team. We will be happy to welcome our foreign friends when they arrive. [PR Newswire]
Trala hits high note with $1.29M seed investment
Trala, the mobile app that provides violin lessons to players of all skill levels — including yours truly — just raised a seed investment of $1.29 million. The announcement comes only two months after CEO Sam Walder pitched the company at Techstars Demo Day. Techstars Ventures was a lead investor in the company along with CEO of LinkedIn Jeff Weiner and Origin Ventures. Additional investments were provided by the CEO, CTO and Vice President of Business at Duolingo.
"Origin is excited to back the Trala team and the technology it has built," said Prashant Shukla of Origin Ventures. "We bet on technology that drives dramatic improvements in efficiency and value, and Trala's rapid early growth shows it is delivering this for users." [PR Web]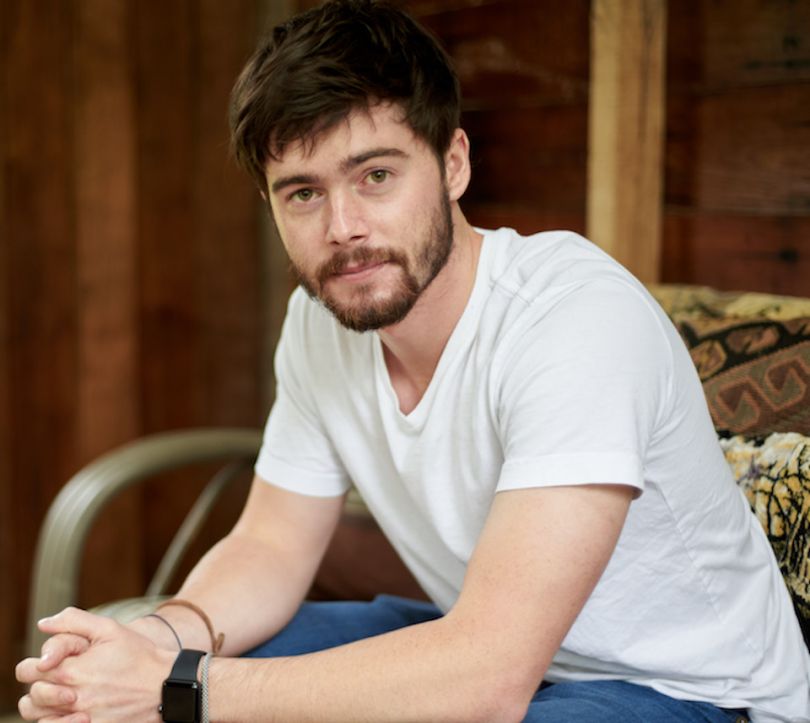 Popular Pays gets $1.1M expansion to Series B raised in August
Popular Pays has a lot of fans of its own. The company, which connects content generators with brands and need in of fresh materials to tell their stories, just added an additional $1.1 million in funds to its $5.5 million Series B raised in August — bringing its funding for the year to $6.6 million and total funding to $12.6 million since launching in 2013. The extra funding was provided by ICCP SBI Venture Partners. Ed Lau, the firm's managing partner and co-founder of Audible, is now an observer of the company's board. Popular Pays plans to expand its team from 35 to 50 staff in 2019. [Press release]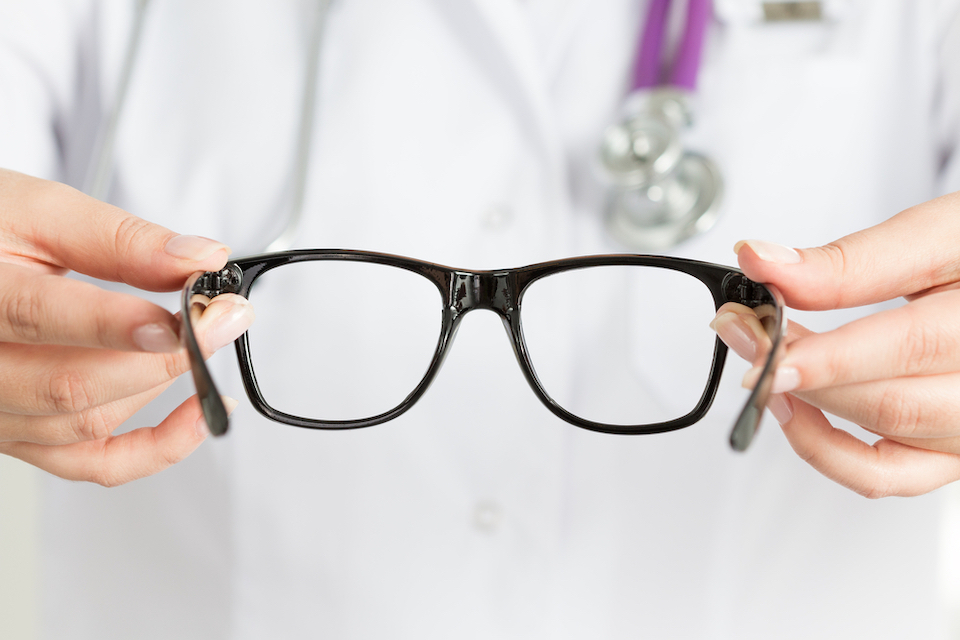 Opternative rebrands to Visibly
New name, who dis? Opternative announced that it has rebranded as Visibly. The new moniker came as a result of interviews with stakeholders, doctors, employees and industry experts. "We understand that our previous company name, Opternative, carried a negative connotation in the eye care industry and positioned the brand as an existential threat to Optometrists," said Dr. Steven Lee, founder and chief science officer of Visibly, in a press release. "This is why it was important for us to rebrand the company with a name that better represents the partnerships we're building with eye care providers and eyewear retailers in the industry." [PR Newswire]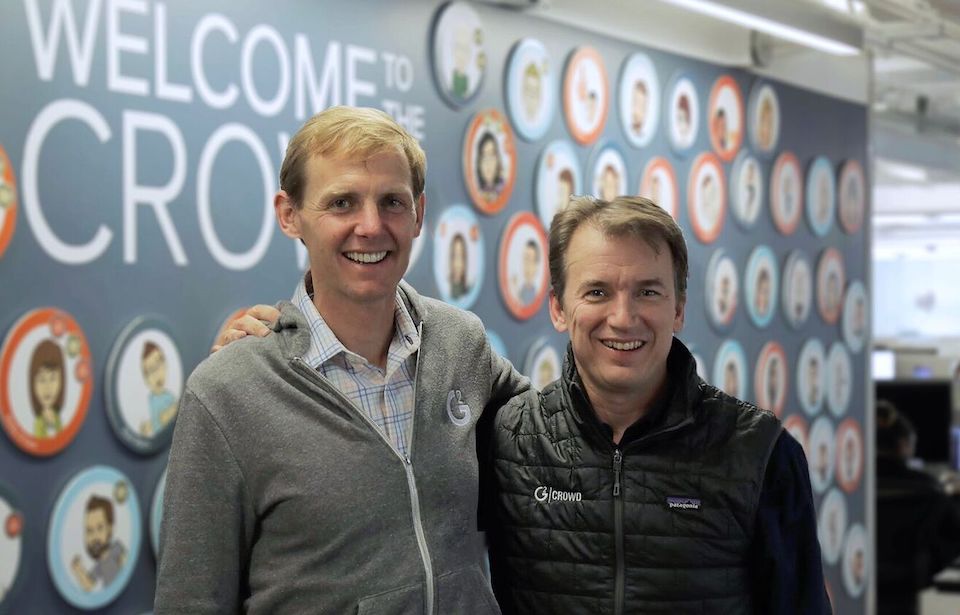 G2 Crowd acquires Siftery
Coming off the heels of a $55 million Series A raise in October, enterprise software user-review platform G2 Crowd announced the acquisition of Siftery — a San Francisco-based company that acts a platform on which businesses can manage their software stacks and look into others. The acquisition will give G2 Crowd users insight into exactly where and how their software-related funds are being spent. To date, G2 Crowd has raised a total of $100 million. Siftery has raised $4.1 million. [Press release]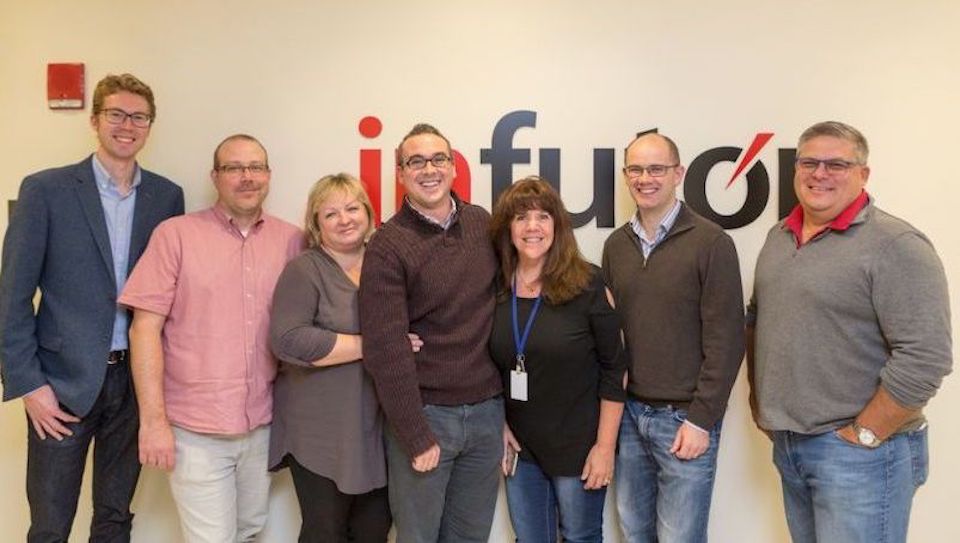 Infutor Data Solutions acquires Ruf Strategic Solutions 
Consumer identity management platform Infutor Data Solutions acquired the Kansas City-based marketing automation and intelligence company Ruf Strategic Solutions. "Our combined solutions will enable delivery of robust consumer insight, enhance our marketers' reach and improve omnichannel engagement through comprehensive data solutions for every step of the customer journey," said Jake Ruf II, CMO of Ruf Strategic Solutions, in a press release. [Press release]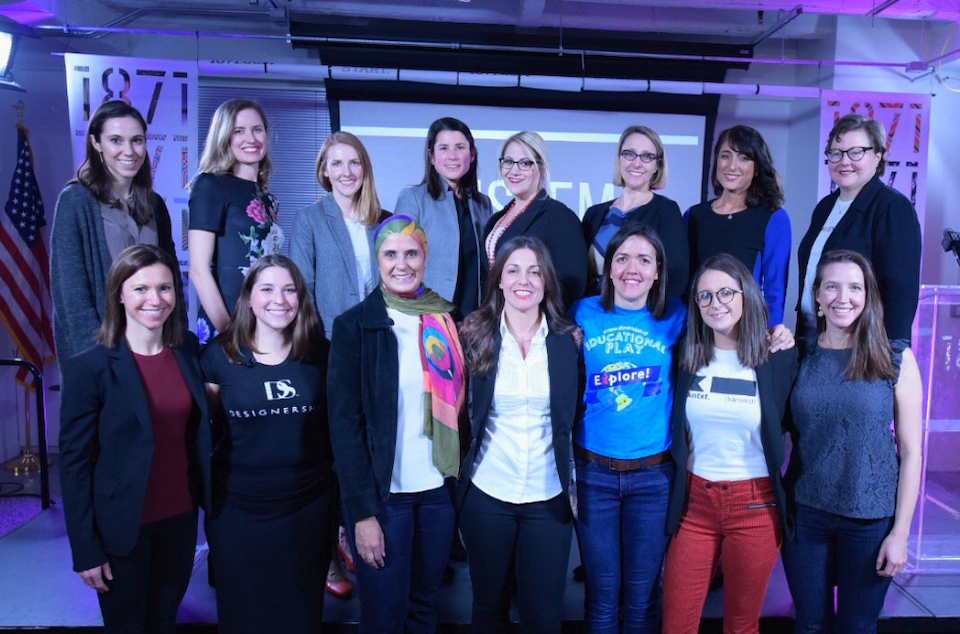 WiSTEM companies pitch at 1871
WiSTEM, a 12-week accelerator program run and hosted by 1871 that provides a wide array of resources to a select group of female entrepreneurs, hosted its pitch session for the 10 companies in this most recent cohort. Each founder from the group, which is the eighth graduating class from the program, presented their companies to the Chicago tech community at 1871's Merchandise Mart office. To date, WiSTEM has assisted 86 women-led businesses and created 200 jobs, with graduates raising $7 million in investments. [Press release]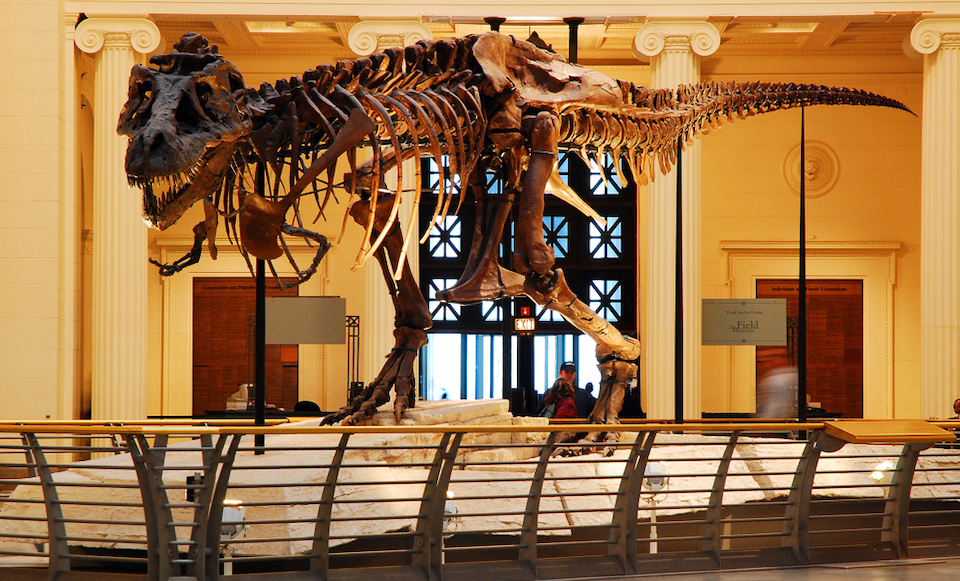 Sue the T-rex talks fossils in Red Dead Redemption 2
Sue the T-rex may have tiny hands, but that doesn't keep her from enjoying Red Dead Redemption 2 and sharing her takes. Sue is the world's most complete set of T-rex fossils and calls Chicago's Field Museum home, and between tweeting at other dinosaurs and weighing in about #thiccmas, she has been playing Rockstar's latest blockbuster. The game sets players on missions to uncover fossils in a process Sue found to be less-than-convincing. The snarky dinosaur will be back on display at the museum on December 21, but catch her in your mentions in the meantime. [Polygon]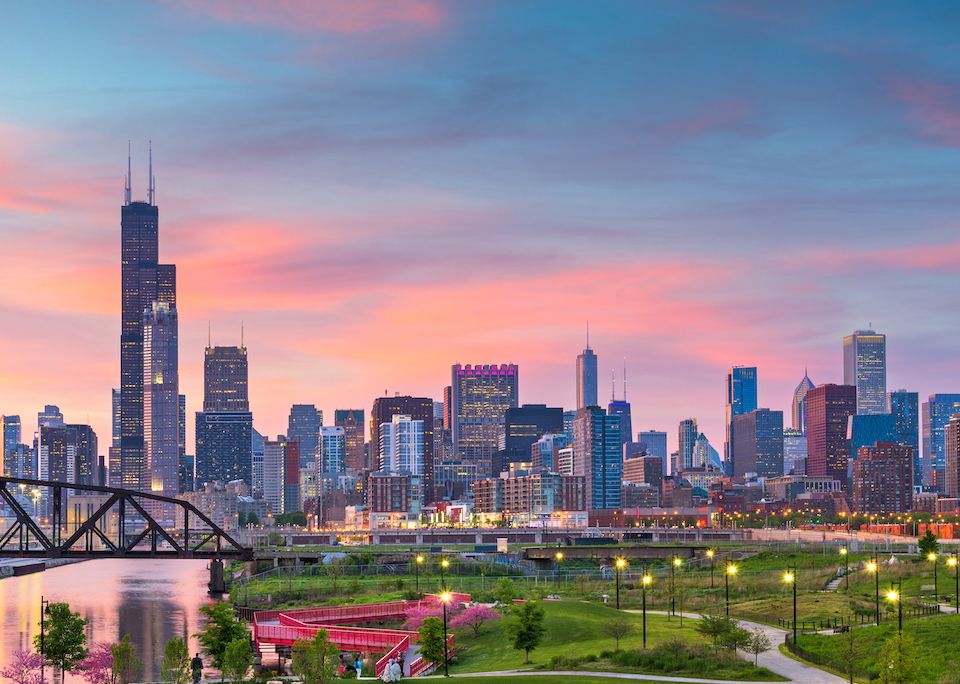 Three companies see three new hires
Sports data company STATS hired Derk Osenberg as its director of sales. Osenberg has over 25 years of experience in information technology and financial services sales, and previously held multiple leadership roles at Thomson Reuters building out sales teams. He also worked in sales leadership positions at ALG Software and Zacks Investment Research.
"As we roll out a new generation of AI-powered sports solutions, Derk's background managing high-performing technology sales teams will be a welcome addition to STATS' growing position in the marketplace," said Steve Xeller, STATS' chief revenue officer, in a press release. [Press Release] 
Digital marketing and advertising agency Simon/Myers appointed Michael Kristofka as its new head of account management. Kristofka was most recently the managing principal and founder of a consultancy called Spicebox Way, which followed a role at Round The Table Hospitality as vice president of marketing.
"His broad professional background will be a huge asset as we begin to serve several fresh new accounts and different types of businesses," said Lou Simon, Principal at Simon/Myers, in a press release. [Press release]
Cryptocurrency management and trading platform ErisX announced Matt Trudeau as its chief strategy officer. Trudeau will assist the company's leadership in discovering new revenue streams, developing new strategies, sparking new initiatives and driving market structuring. He has experience working with regulated financial markets, market structure, trading technology and electronic exchanges and acted most recently as president of TradeWind Markets, which he also helped co-found. [Business Wire]