When it comes to explaining a tech company's culture, "show, don't tell" is the best strategy. That holds true whether you're demonstrating how teams work together or how companies choose new technologies to work with. At these four companies, culture is more than just buzzwords on a webpage. Continue below to learn more about how culture makes a tangible impact.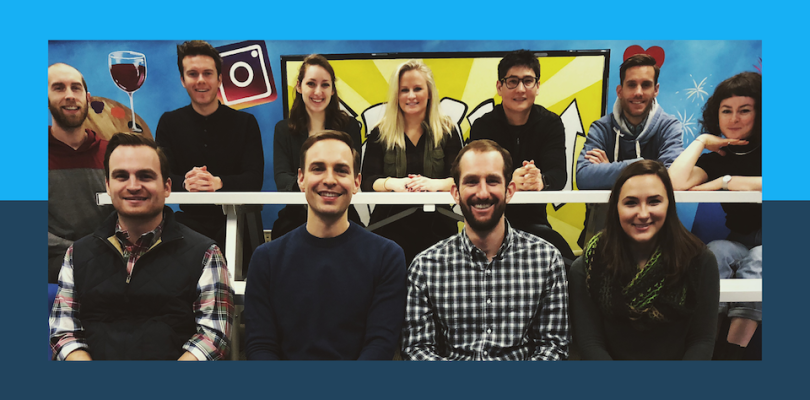 What they do: No one wants to go to a bar or restaurant and watch the news. Okay, some people might, but for those who don't, there's UPshow. The Chicago startup helps bars and restaurants turn their televisions into interactive video displays featuring social media posts and videos, games and marketing materials.
Fun fact: UPshow was named in our 2018 50 Startups to Watch list.
Best coffee wins: UPshow's sales team culture is both competitive and collaborative. Competition takes many forms, such as seeing who can brew the perfect cup of coffee or rule the ping-pong table. The company's commitment to collaboration is highlighted by monthly "UPshow and Tell" sessions where employees share knowledge and skills with the team while simultaneously honing their presentation skills.
Coolest perks: UPshow's office is pet-friendly, has a game room and a kitchen stocked with snacks. Other standout perks include a generous PTO plan and company equity.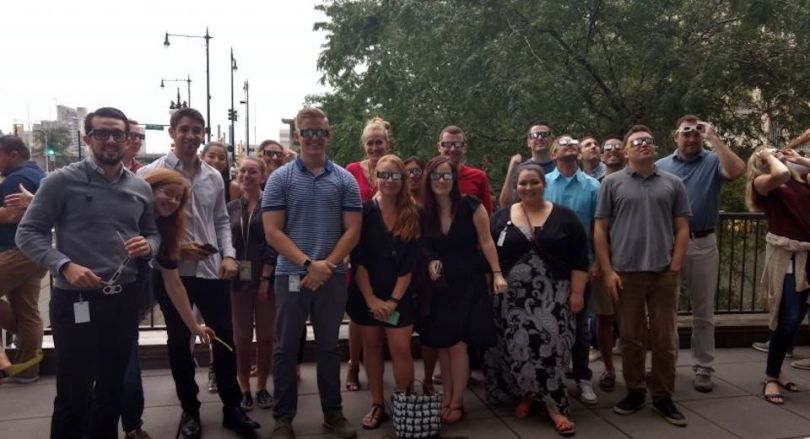 What they do: Affinitiv is a marketing technology company that works exclusively with automakers, dealerships and dealer groups. The company's technology makes it easier for companies in the automotive industry to retain customers, build loyalty and increase sales.
Fun fact: Affinitiv was founded in 2006 and made its first acquisition this year when it acquired digital marketing firm Caldwell & Kerr.
Leaders in the trenches: Affinitiv's sales leaders don't just set goals and expect their teams to execute. Leadership is part and parcel to the sales process, with leaders encouraging healthy debate and rewarding team members for overachieving.
Coolest perks: Employees are given ample time to rest, recharge and give back thanks to Affinitiv's unlimited vacation policy and paid time off to volunteer. A 401(k) match, generous parental leave and an onsite gym are a few of the other awesome perks and benefits on offer.
What they do: Cloud5 helps hotels take their communications game to the next level. The company helps hotels modernize and optimize their guest voice calling and internet access offerings, contact center services and analytics reporting.
Fun fact: Cloud5 was born after the merger of Think5 and InnFlux, which occurred in 2015.
Laterals, not just for football: Career growth at Cloud5 isn't like climbing a ladder. The company also offers employees lateral career growth opportunities. Employees whose interests draw them toward new teams are supported in their switch by both management and their coworkers.
Coolest perks: Cloud5 rewards team members for their hard work with performance bonuses, and also makes it easier for them to plan for the future by offering a 401(k). A flexible work schedule and generous PTO plan ensure team members are able to maintain a solid work-life balance.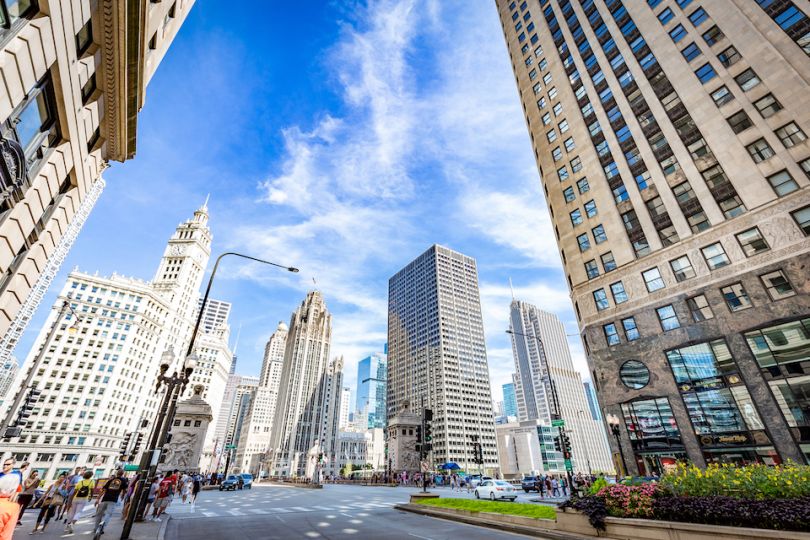 What they do: Semantify's platform makes it possible for those without technical skills to ask questions about their data in plain English by typing their queries into a search bar. The company's tech is used by businesses in the financial services, healthcare, and government and risk compliance industries.
Fun fact: Fieldglass founder Jai Shekhawat is on Semantify's board of directors.
Living on the (cutting) edge: Semantify's tech team is constantly on the lookout for new technologies, whether it's advancements in semantic technology, artificial intelligence or business intelligence. This approach has helped the company sign on customers at both ends of the tech industry spectrum, from young startups to those at the enterprise level.
Coolest perks: Employees are given skin in the game in the form of company equity, and they also receive performance bonuses, not just high-fives, for their hard work. Team members also enjoy a generous PTO plan, flexible work schedule and company outings.