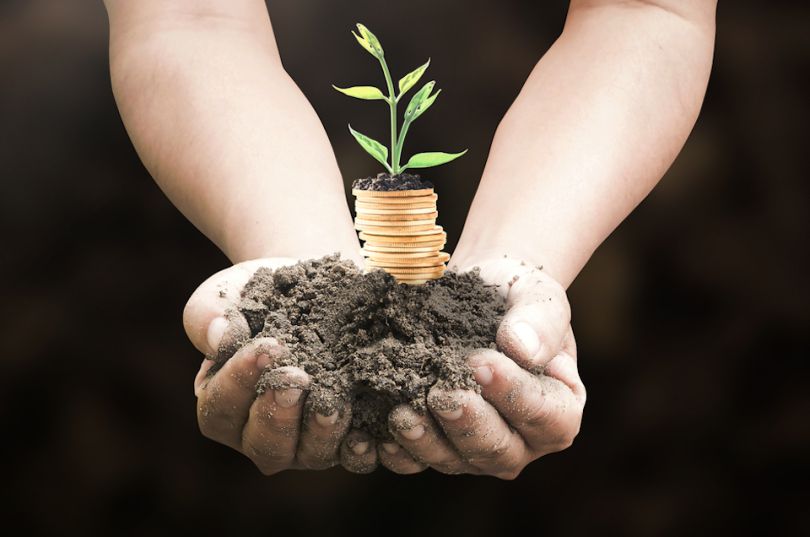 Bringg raises $25M to hire new staff in Chicago
Bringg, a logistics software provider, raised a Series C worth $25 million. It will use part of that funding to hire just over 25 people in Chicago by the end of this year. Funding was contributed by returning investors Salesforce Ventures, Aleph VC, OG Tech Ventures, Cambridge Capital, Coca-Cola, Ituran and Pereg Ventures, and new investor Next47. The Tel Aviv-based company currently operates in over 50 countries, but it plans to expand that number even further with its raise, as well as bring in more enterprise clientele via sales, marketing and development efforts. [Built In Chicago]
BenchPrep set to scale following $20M Series C
BenchPrep, an education platform that lets partnered institutions and businesses craft custom online learning programs, recently raised a $20M Series C led by new contributors Jump Capital and Bay Area venture capital firm Owl Ventures, with additional funds added by existing investors NewView Capital and Revolution Ventures. Funding will be used to up the platform's customization options for users as well as hire around 50 new staff in sales, marketing, customer success, engineering and product roles.
"All signs pointed to the organization being ready to scale to a new level," said Ashish Rangnekar, CEO and co-founder. "When we saw that the fundamentals were in place, we decided to raise capital and go for the land grab to expand our market position further." [Built In Chicago]
Truss will add 100 new staff following $15M Series A-2
Truss, a commercial real estate listing site for small and medium businesses, successfully raised a $15 million Series A-2 in a round led by General Catalyst. Funding was also provided by Navitas Capital, Hyde Park Angels and Hyde Park Venture Partners and Jeff Boyd, former CEO of Priceline and managing director of Brothers Brook, and Former Priceline executive and Redfin chairman Robert Mylod, who also joins the company's board. With the funding, Truss aims to expand its market reach by 50 percent and hire around 100 new staff members for its Chicago office. [Built In Chicago]
First Stop Health, LLC brings in $6.5M 
Virtual healthcare services provider First Stop Health, LLC received a $6.5 million investment led by bswift's co-founder Rich Gallun and Morningstar founder Joe Mansueto. Other funds were provided by First Stop's CEO Patrick Spain and Chief Medical Officer Mark Friedman. This raise lands the company's total funding amount at $14.2 million. With this recent round, First Stop intends to accelerate its growth. [Press release]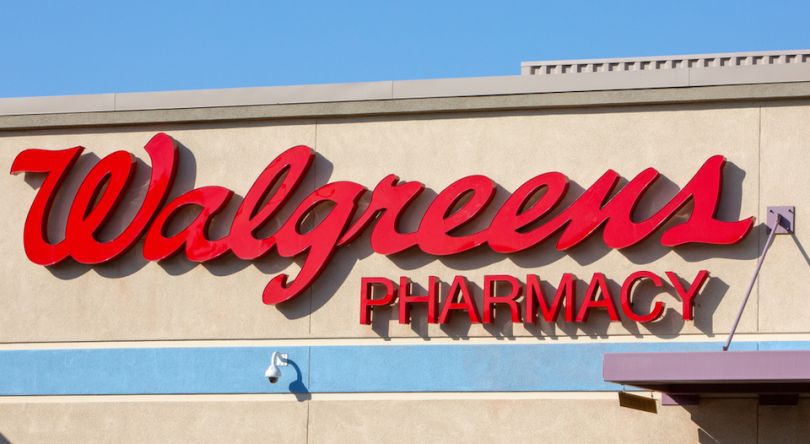 Walgreens and Microsoft partner up to introduce new healthcare solutions
The Walgreens Boots Alliance and Microsoft recently announced a partnership aimed at developing new healthcare delivery models to make medical assistance more affordable and accessible worldwide. The two companies will combine Microsoft's Azure, AI platform and cloud services with Walgreens' customer reach, locations and outpatient health care services to serve patients. They have already committed to investing in a multi-year research and development phase to test various initiatives. [PR Newswire]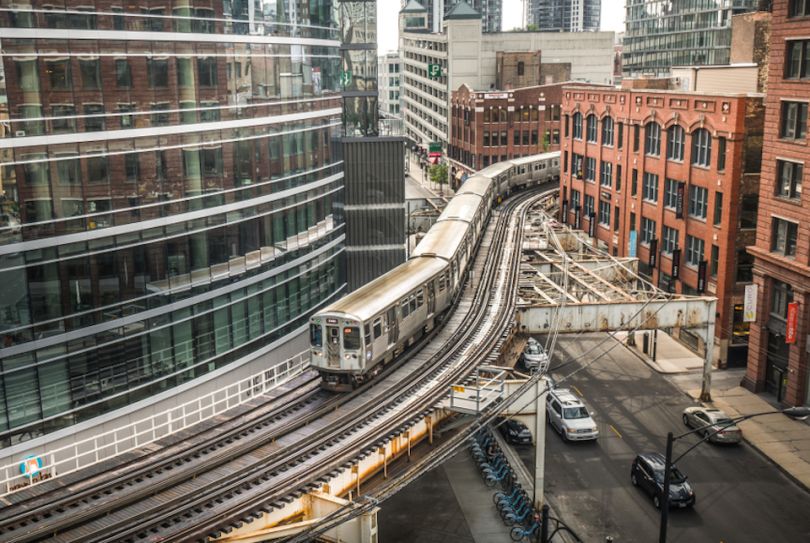 Lyft adds public transit data to app for riders
Lyft recently launched its Nearby Transit functionality in Chicago. Through it, app users can now see real-time data about Metra, CTA and South Shore Line routes and schedules, helping riders time their trips with other modes of travel. Chicago is the fifth city, following others including Santa Monica, Los Angeles and Seattle in receiving the function.
"We're providing Lyft riders with more transportation options within the app than ever, and we believe that by better integrating Lyft with public transit, we can make it easier and more efficient for people to make the best choices to get around Chicago," said David Katcher, General Manager for Lyft Midwest, in a press release. [Press release]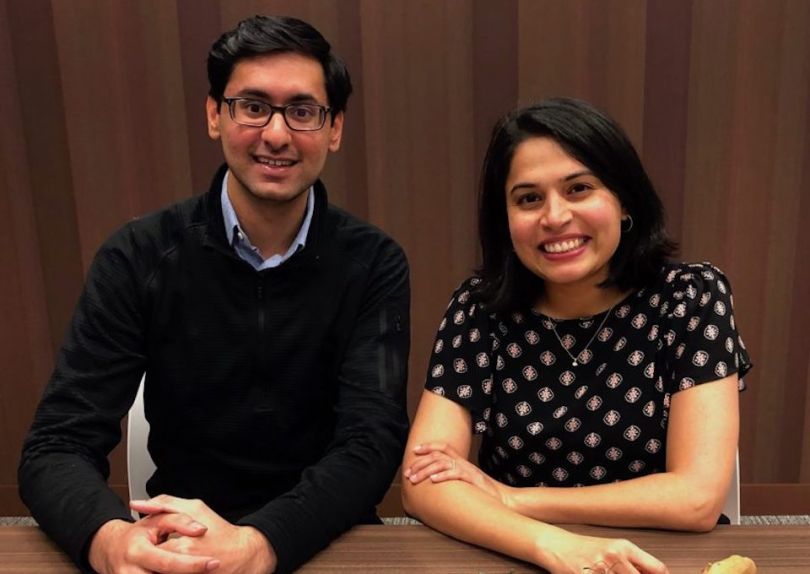 Manifest joins Financial Solutions Lab's fifth cohort
The Financial Solutions Lab — a joint initiative from the Center for Financial Services Innovation and JPMorgan Chase, announced that a Chicago company was chosen for its fifth cohort. The company is Manifest — a service that transfers an employee's 401(k) between providers as they change jobs. This year's theme was companies bettering the financial wellness of teams, and those chosen were awarded $125,000 in capital as well as access to the CFSI Network, one-on-one mentorship from CFSI and JPMorgan Chase executives, and attendance to retreats and virtual working sessions. To date, the Lab has supported over 30 fintech companies chosen from over 1,600 applicants. [Press release]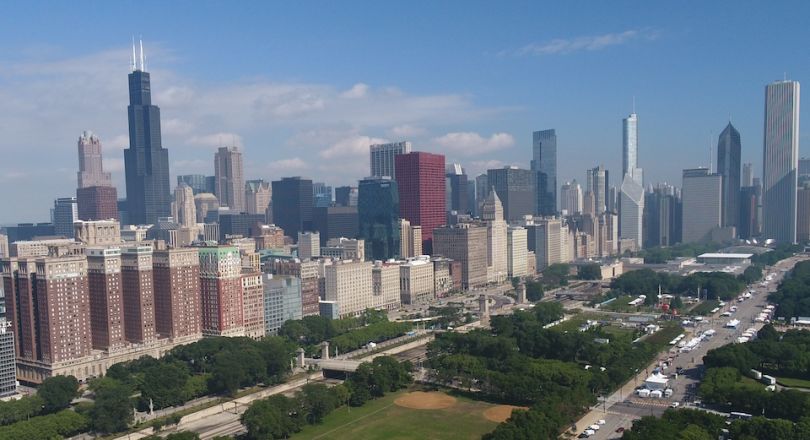 Several companies announce executive hires
Sports data and analytics company STATS hired a new vice president of global accounts in Arjan Paulussen. With over 15 years of experience in business development and general management, Paulussen will lead the company's new business efforts and its renewals for some its largest accounts. Paulussen was most recently vice president of sales at Lexmark International, Inc. and helped it achieve record year-over-year results in 2017 and 2018. [Business Wire] 
Otus, an edtech software provider serving K-12 schools, appointed Ed Earley as chief software architect. In his new role, Earley will evolve the engineering team's processes and organization while helping to shape the company's architectural and technology vision. He was formerly head of engineering and chief architect at SpotHero. Prior to that, Earley was the CTO at Scientific Games. [Press release]
Healthtech company Outcome Health brought on its first ever chief compliance officer in John Vaughan, who previously held the same position at Danaher Dental Platform. Vaughan has extensive experience working in commercial compliance, government affairs and regulatory affairs and held related positions at Genentech, Johnson & Johnson, Hospira, Bristol-Myers Squibb and Shire. At Outcome, he will be in charge of developing, implementing and overseeing the company's compliance policies and procedures. [PR Newswire]
AI freight broker Fraight AI hired Torie Runzel as its new chief operations officer. Runzel founded the logistics startup DivvyDown, which was then acquired by BoozeCarriage in 2014. She most recently served as global operations director at fintech company T-REX.
"When the idea for Fraight first came to me, I started to pitch Torie the following week," said Parker Holcomb, founder and CEO, in a press release. "At the time, she had just helped T-REX raise its Series B financing and said there was still work left to be done. We took that in stride but didn't let up." [PR Newswire]