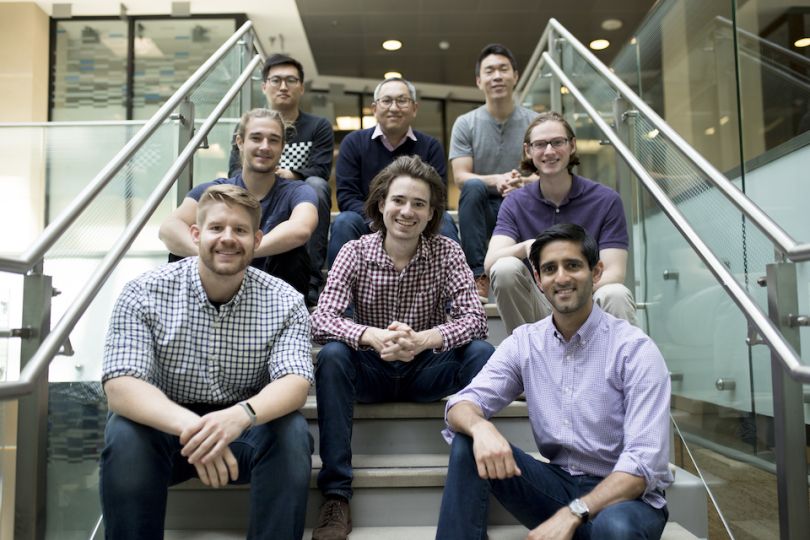 Fresh February fundings
Predictive analytics and GPS-integrated logistics company FourKites recently secured a $50 million Series C that will use to double its overall headcount — for the second time. Following its last raise of $35 million just one year ago, the company increased its staffing two-fold to 300 members. It's planning to double that once again, with roles of all kinds coming to its Chicago headquarters. The funding, provided by August Capital, Bain Capital Ventures, CEAS Investments and Hyde Park Angels, will be used to evolve the company's Zero Deadhead initiative to prevent empty truck loads, as well as to add customers across the globe. FourKites' total funding amount sits at $100.5 million. [Built In Chicago] 
Automation software provider Catalytic raised a Series B worth $30 million in a round led by Intel Capital, with contributions from Redline Capital, NEA, Boldstart, and Hyde Park Angels. The company, which has 60 staff globally, plans to double its team member count in its Chicago office by end of year, which is where most of its employees reside. Additionally, Catalytic plans to open a West Coast sales office and is entertaining the idea of opening an office in Europe. To date, the company has raised $42 million in funding. [Built In Chicago] 
The NanoGraf Corporation, a developer of materials designed to extend lithium-ion battery life, received a $1 million investment from Hyde Park Angels to add to its ongoing Series A raise — bringing the round's total to $5.5 million. The Chicago-based company develops a proprietary graphene-wrapped silicon anode that can increase battery energy and power density by up to 50 percent. Last year, the company inked partnerships with multiple consumer electronics manufacturers, doubled its headcount in three countries, and launched a production facility. This year, it aims to scale ever further to gear up for a product launch in 2020. [Press release]
ExplORer Surgical, a company whose software helps surgeons, nurses and administrators stay on top of all things related to surgeries, raised $3.4 million funding recently. The company is a graduate of the University of Chicago's New Venture Challenge, and this recent funding puts the company's total funding at close to $8 million. ExplORer's last raise came in 2017 with a $3 million Series A it used to add personnelle to its staff. Details of where the new funding will go are scarce, but you can be certain surgeons and patients will appreciate the raise. [FormDs]
AI-based software company for the healthcare and life sciences industry rMark Bio secured a $1.5 million seed round from Lincoln Park Capital, the lead investor, M25 Group, SaaS Ventures and MATH Venture Partners. Funding will be used to help the company hire new staff, expand its market reach, and move into a new office in River North. Managing director of MATH Venture Partners, Mark Achler, was also added to rMark Bio's board of directors. [PR Newswire]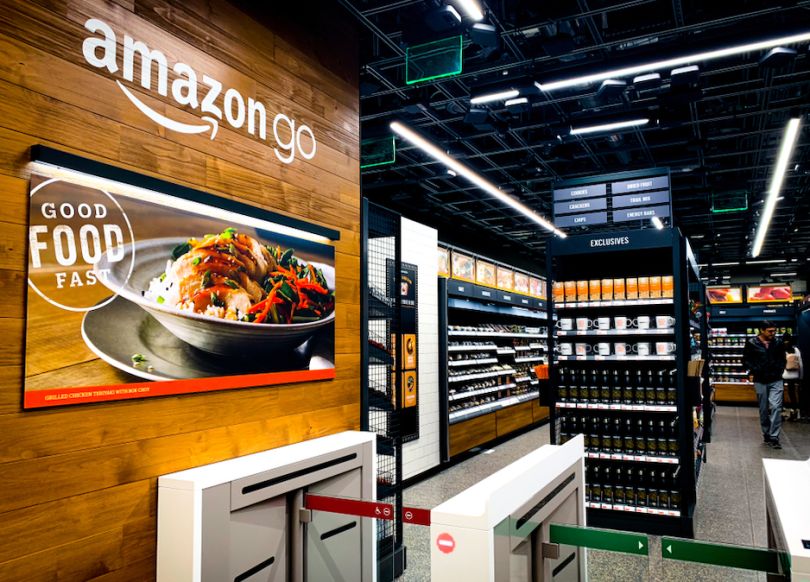 New Amazon Go store opens near Michigan Ave.
Chicago is now home to a fourth Amazon Go store. The new location, marking 10 overall, is located at 111 E. Wacker Dr. at the Illinois Center. Local vendors like 606 Fresh, Farmer's Fridge and Troubadour Bakery are featured in the 1,950-square-foot store in addition to other breakfast, lunch and dinner items. The concept is still the same — customers with the connected app walk in, take what they want, walk out and are charged for what they leave with. The other Chicago Amazon Go locations can be found at the Ogilvie Transportation Center, 113 S. Franklin St. and 144 S. Clark St. [Chicago Inno]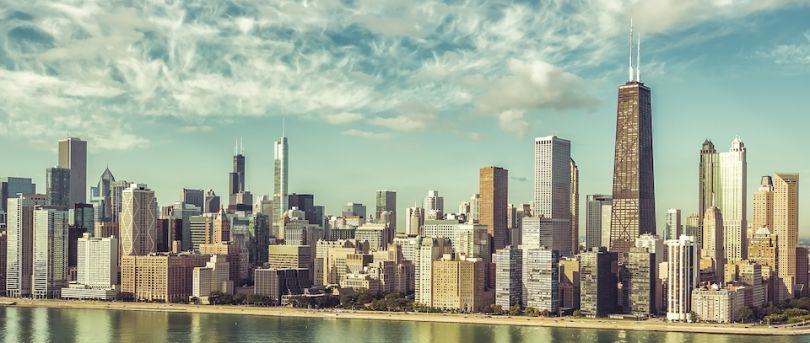 New month, new hires 
Sales and marketing automation software provider ActiveCampaign brought on Reem Jaghlit as its new vice president of product engineering. Jaghlit has a decade of engineering experience and joins the company from a role as vice president of engineering at Cheetah Digital. Prior to that, she was a senior technology leader at Capital One and founded the jewelry company Sweet Yara, Inc., of which she currently serves as CEO. [Press release]
ActiveCampaign announced the appointment of Kallie McConkie as director of customer success. McConkie was the former customer training team manager at HubSpot prior to this position, where she oversaw the growth and success of that company's classroom training sessions for customers.  [Press release]
ActiveCampaign also has a new director of sales in the promotion of Mike Perlongo to the role. Perlongo spent a year as the company's channel sales leader, and prior to that, he was the vice president of business development at Thirdwave, LLC. [Press release]  
Real Time Risk Solutions, an analytics-based risk management platform, brought on Billy Welch as its director of strategic partnerships. Welch has extensive experience in developing risk management solutions for the insurance companies and most recently served as an investment banker at Young America Capital.
"He has a wealth of experience which will be essential as we continue to develop our risk platform and integrate into the blockchain," said CEO Cory Davis in a statement. [Press release]
Nurture Life, a provider of subscription-based meals for babies, brought on Christina Kline as its chief marketing officer, where she will lead the company's brand strategy, growth and acquisition, customer lifecycle marketing, social media and public relations. Kline was previously at Analyte Health where she held an identical title, and spent eight years at Career Education Corporation where she was the vice president of brand marketing. 
"She's a seasoned marketing veteran with a proven track record of scaling brands and using customer insights to attract and delight consumers," said Nurture Life Co-Founder Steven Minisini. [PR Newswire]