With 2020 underway, many professionals are eager for a fresh start. But job descriptions don't often offer much detailed information on factors like company culture and team makeup. That's why we got an insider's perspective on the following fast-growing businesses, and asked what these 12 Chicagoland tech leaders really look for when building out their teams.
Some common themes? Curiosity, intuition, a desire for collaboration and creativity, to name a few.
Below, read more about what these employees, managers and execs look for in team players across industries including finance, media, machinery and equipment operation and more.
Top Chicago Companies Hiring In January
Root Insurance
DRW
ThinkMarkets
Nielsen Global Connect
Farmer's Fridge
Shipwell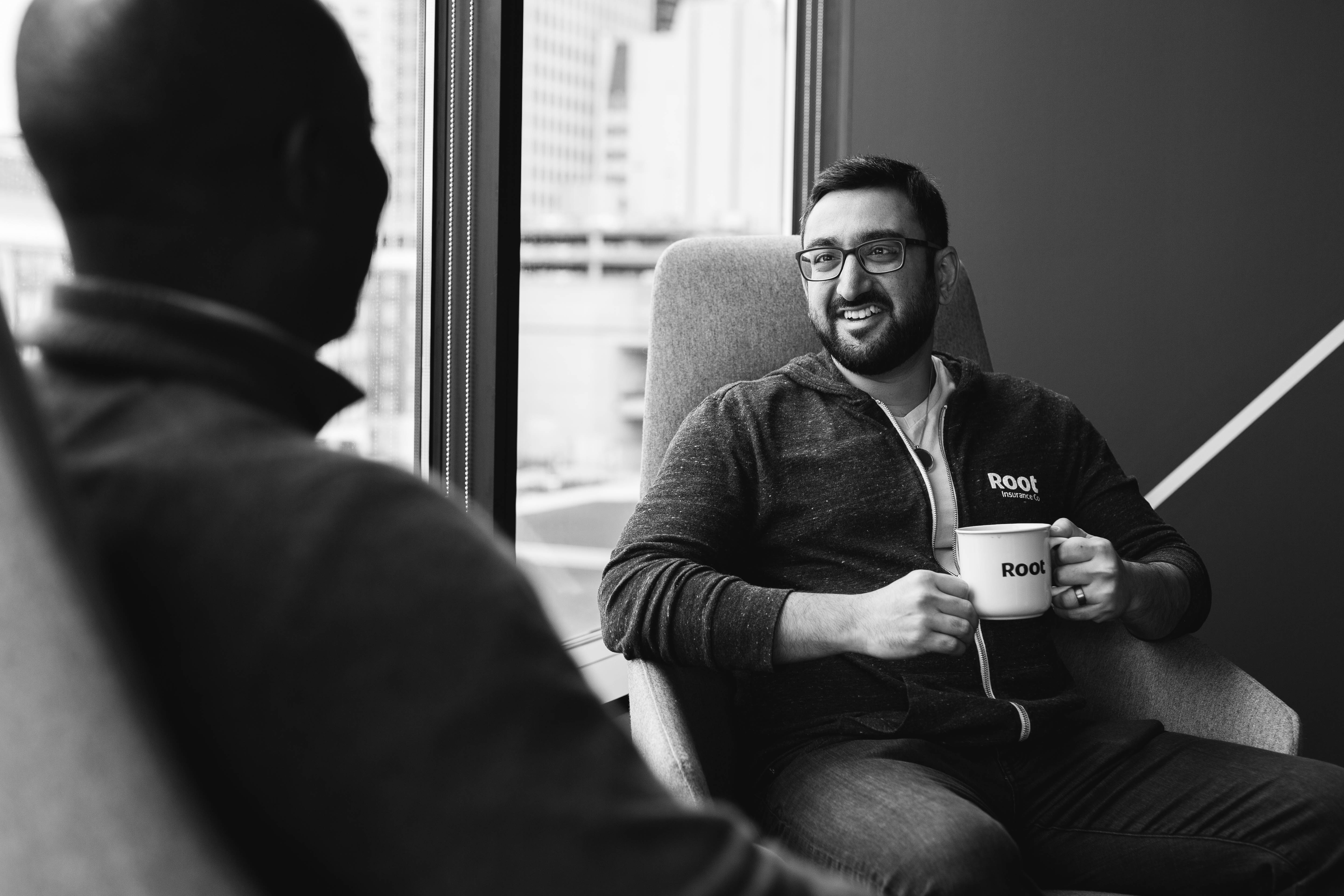 What they do: Root Insurance uses analytics from users' iPhones or Androids to measure driver behavior and reward those who stay safe. Potential customers interested in giving it a test drive can get a personalized policy within weeks.  
One thing that would surprise people about Root Insurance: "Root has such a large technical footprint and mature software engineering culture; not just by comparison with other insurers, but across industries," said Team Lead Matt Mitchell. Root Insurance is heavily invested in mobile applications, telematics, data science, claims-processing software, risk analytics, rate calculations, cloud computing and more. For Mitchell, the constant opportunities to work on varying projects are exciting.
One trait all team members share: "All of my teammates at Root share a deep curiosity," said Mitchell. "We all want to learn as much as we can about our business problems, the resources we have to solve them, the craft we practice and the tools we use. There are no fiefdoms or ivory towers where only certain people get to contribute to design, decision-making or delivery. It's a place where you can say 'I don't know' and expect that people who do will share their knowledge and perspective with you."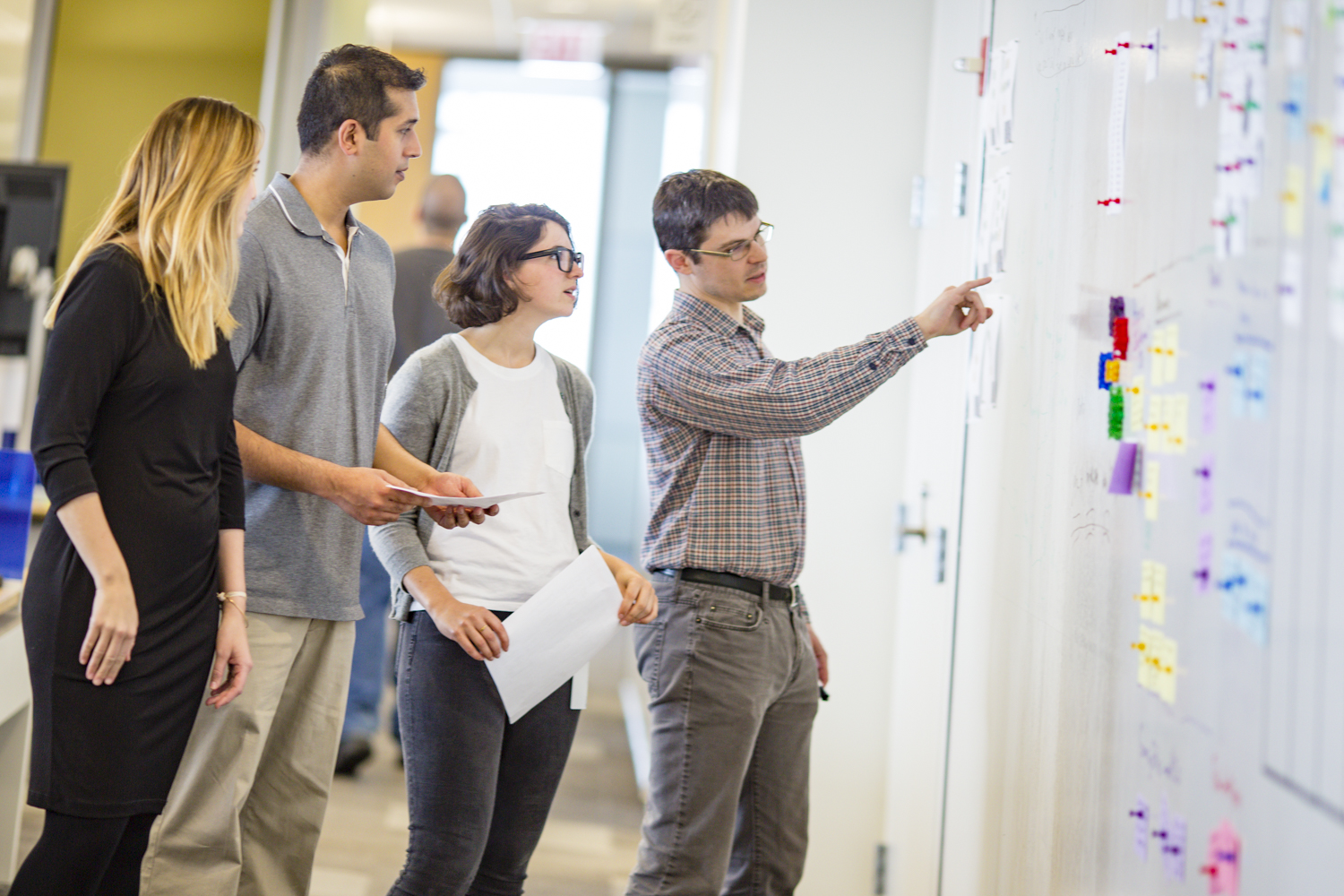 What they do: DRW is a diversified principal trading firm. The company trades its own capital across asset classes, instruments and strategies on a global scale. 
One thing that would surprise people about DRW: The emphasis on collaboration. "The people that thrive here tend to be ones who are really attracted to solving complex problems," said Head of Project Management Liz Anderson. "And that often requires working together. People at DRW seem to get energy from this, and so the focus naturally becomes finding the best solution rather than worrying about who gets credit."  
One trait all team members share: "As a team of project managers, we all seem to have the ability to sense when something is amiss," said Anderson. "We listen to our instincts and pick up on critical things like when team members think they are on the same page but actually have different expectations."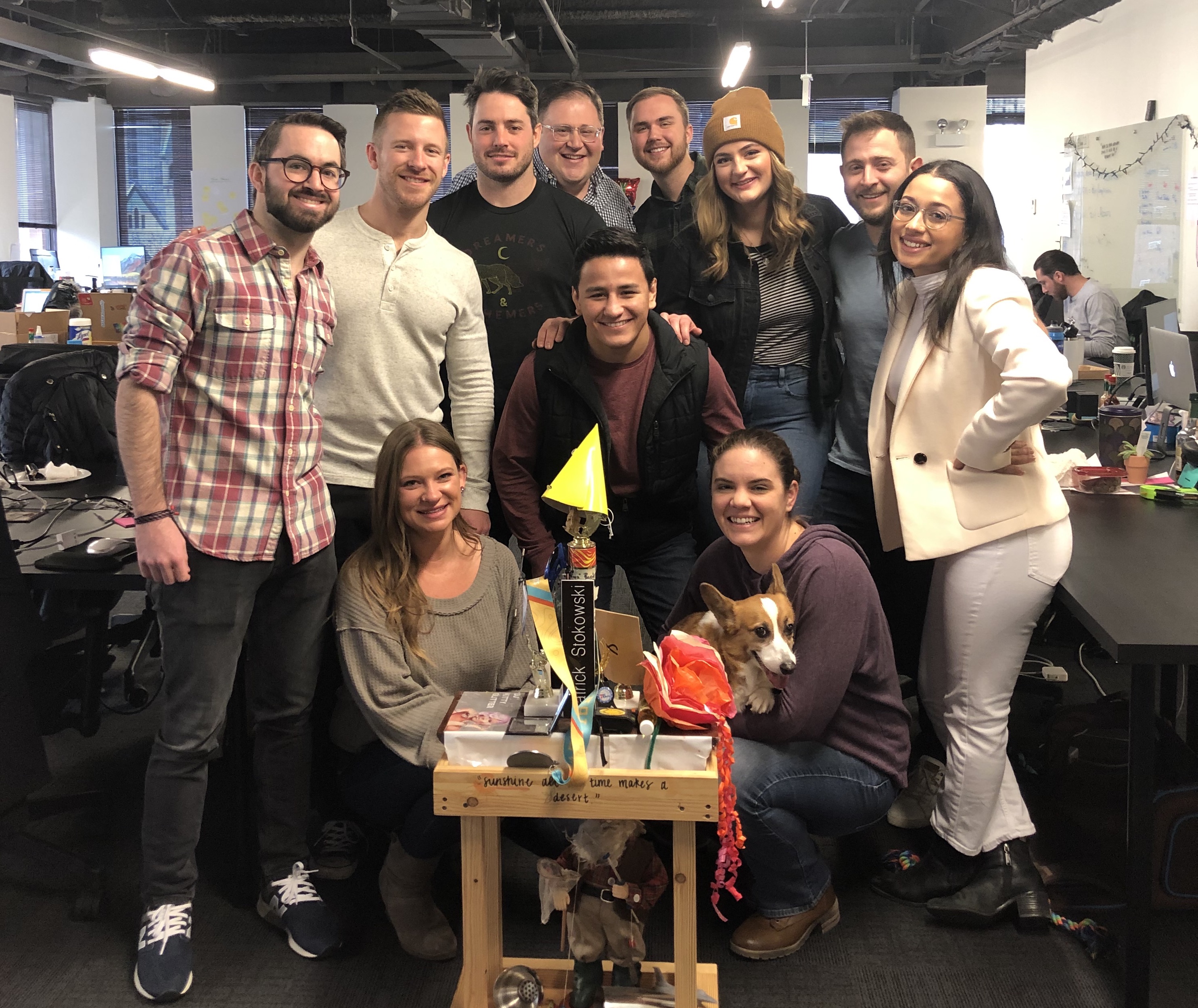 What they do: Paro gives entrepreneurs the financial assistance they need, whether it be in a pinch or more long term. Their team provides clients with CFO strategy, bookkeeping and financial analysis services so that they can focus on pressing business development issues.  
One thing that would surprise people about Paro: Some of the company-wide heated debates they get into. Jade Simon, senior marketplace operations analyst, said that the team shows up to work with energy to go to bat for their ideas "in an engaging way and with respect and enthusiasm for the concept as a whole."
One trait all team members share: Creativity. "I am fortunate to work alongside people who approach goals with innovative and creative solutions," said Simon. "We are given the freedom to think big, to try and fail, and most importantly, to learn and move forward with what works for Paro's mission and culture."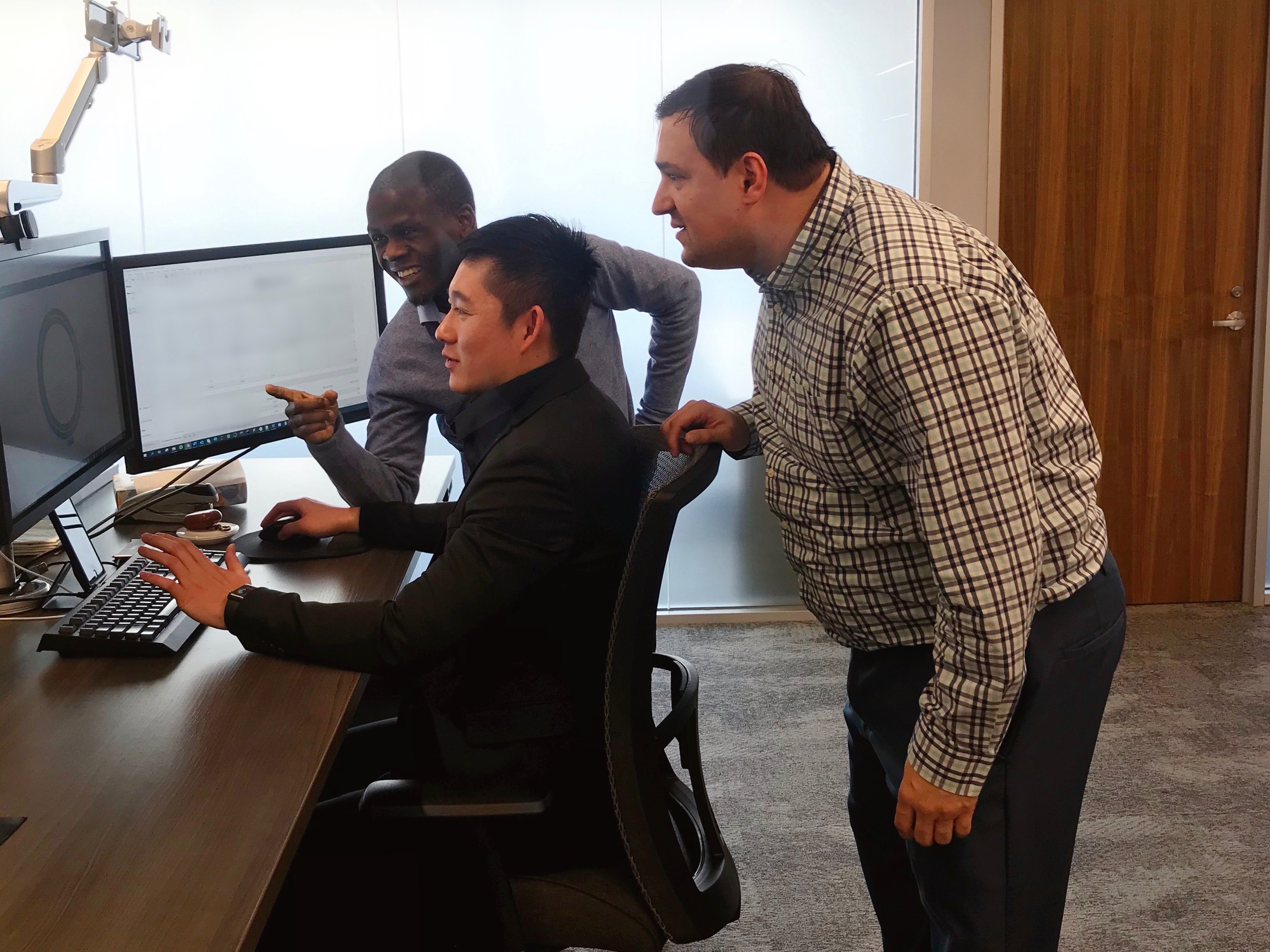 What they do: ThinkMarkets is a multi-asset online brokerage platform. The firm offers clients access to a range of markets including the foreign exchange market, cryptocurrencies, commodities and metals. 
One thing that would surprise people about ThinkMarkets: The market opportunity. Marketing Data Scientist Ronald Xu told us that he analyzes data points like lead conversion, trading behaviors and categorical segmentation analysis. "The firm has clients from all over the world," said Xu. "Using statistical modeling, we can better predict the likelihood of lead conversion to potential paying customers based on different clustered client characteristics." 
One trait all team members share: "Our teams are ambitious and entrepreneurially-driven," said Xu. "Since ThinkMarkets is an international global firm, we face many exciting challenges on a daily basis. The team here in Chicago drives for continuous improvement. The global teams work collaboratively on projects using tools such as Atlassian's Confluence/Jira, Slack and Zoom."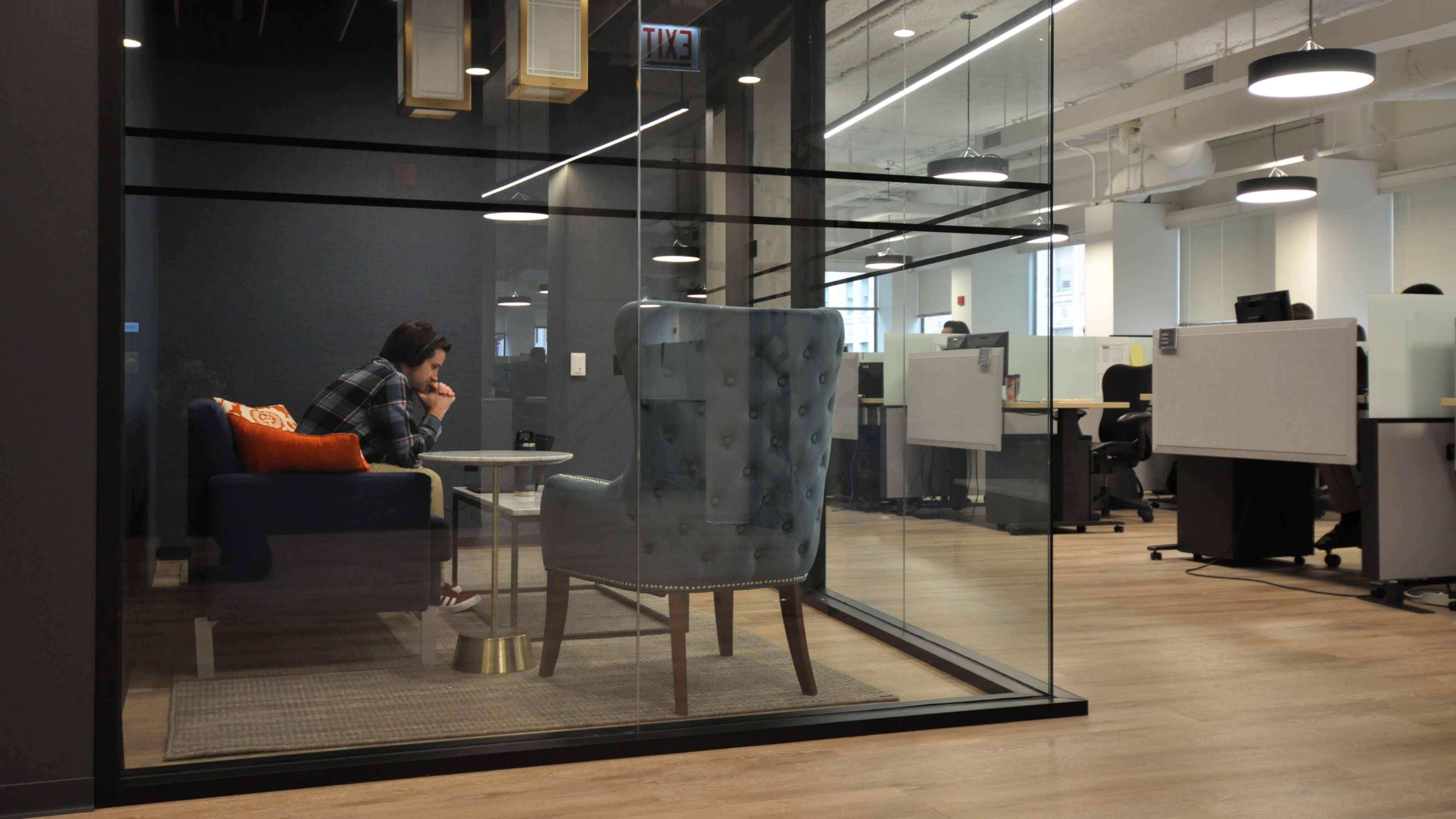 What they do: Nielsen Connect utilizes consumer purchase data to help brands understand and optimize their consumers' path to purchase. The company builds tools that use predictive models to make market observations they then provide to clients. 
One thing that would surprise people about Nielsen: The size and scale of their operations. "We operate in over 100 countries and do far more than digital ad ratings," said Tech Lead Ife Kehinde. "In fact, we have a global cloud-native platform that ingests and processes petabytes of data we collect from billions of store transactions, which encompass millions of retail items and panel data."  
One trait all team members share: "We try to minimize formal meetings," said Kehinde. "For example, most Thursdays we get together at our office happy hour on the building's rooftop space. We also plan regular team outings and lunches, and most recently, we celebrated a great year at our Connect Technology holiday party."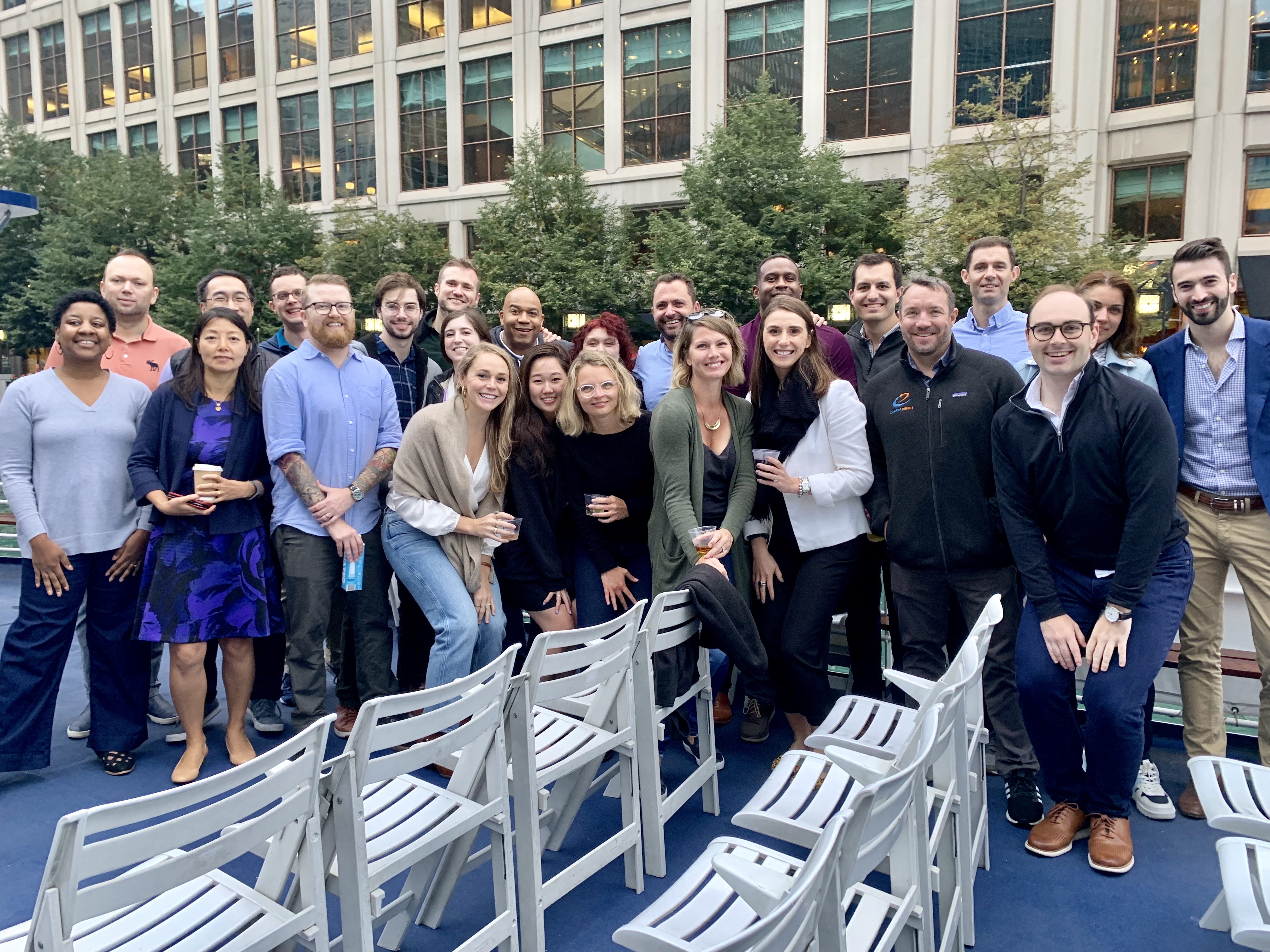 What they do: CarrierDirect serves the transportation and logistics industries. Their team provides companies like FedEx and Werner with services like integrated service design and strategy consulting. 
One thing that would surprise people about CarrierDirect: "We take advantage of lunchtime to connect with each other in creative ways instead of eating at our desks," said People Operations Manager Maggie Norman. CarrierDirect employees also participate in a company-wide book club. Genres and topics range but always relate to issues that will help them grow. "Our book club allows team members from all departments and functional areas to collaborate, brainstorm and discuss ideas together," said Norman.  
One trait all team members share: Passion. "Everyone I work with is passionate about the software they write and the work they do," said Senior Software Engineer Alex Tomala.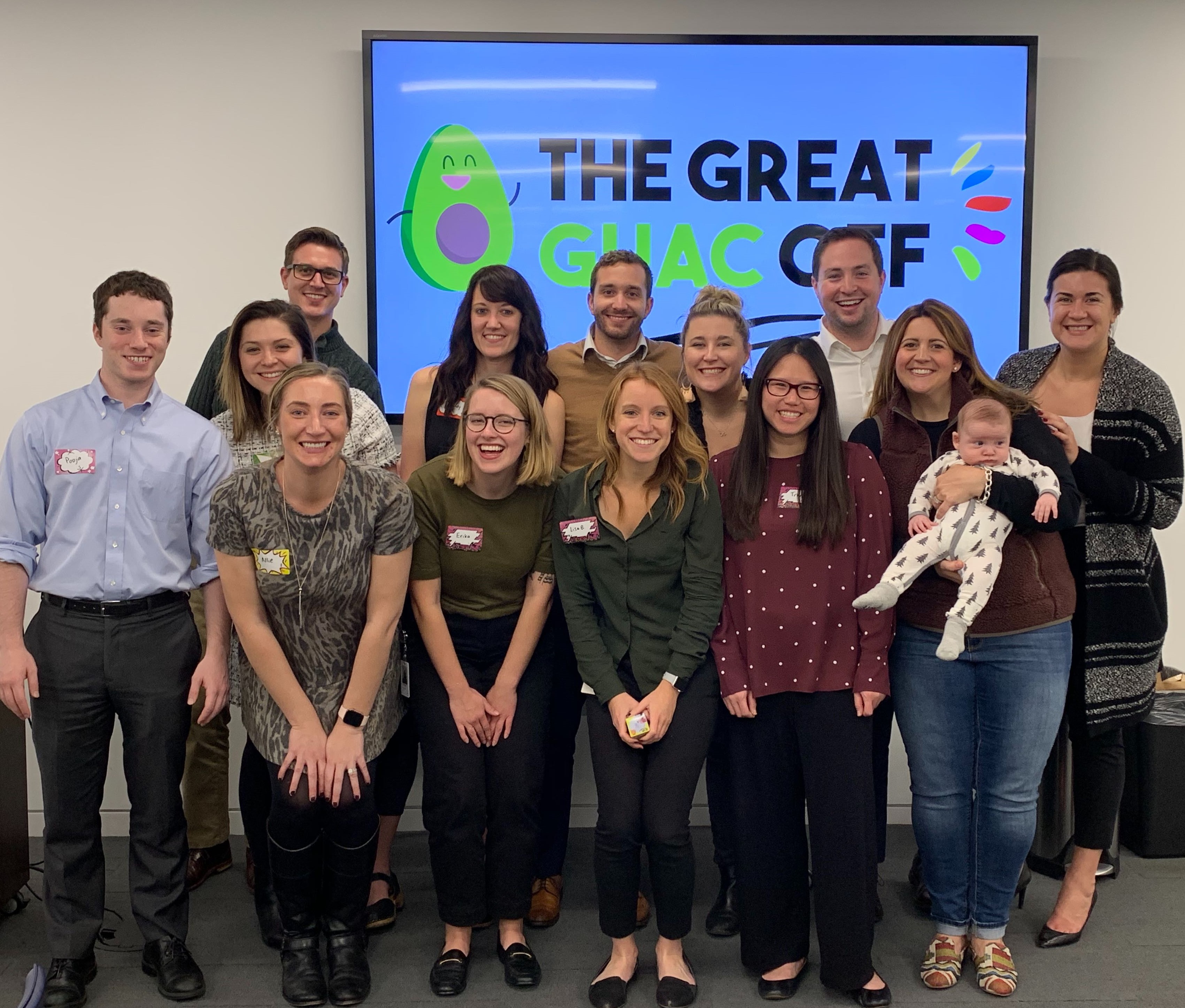 What they do: Vista Equity Partners is an investment firm that focuses on software, data and technology companies.
One thing that would surprise people about Vista Equity Partners: The team's level of focus on practicality and results. "Because our clients are exclusively Vista's portfolio of software companies, we can direct our complete attention to solving problems and building strong relationships with them." said Senior Consultant Henry Yelin. "All of our effort is focused on achieving goals instead of polishing PowerPoint slides." 
One trait all team members share: "Every member of the product and technology team puts the needs of one another over their own," said Yelin. "Because of this trait, we get to achieve success together."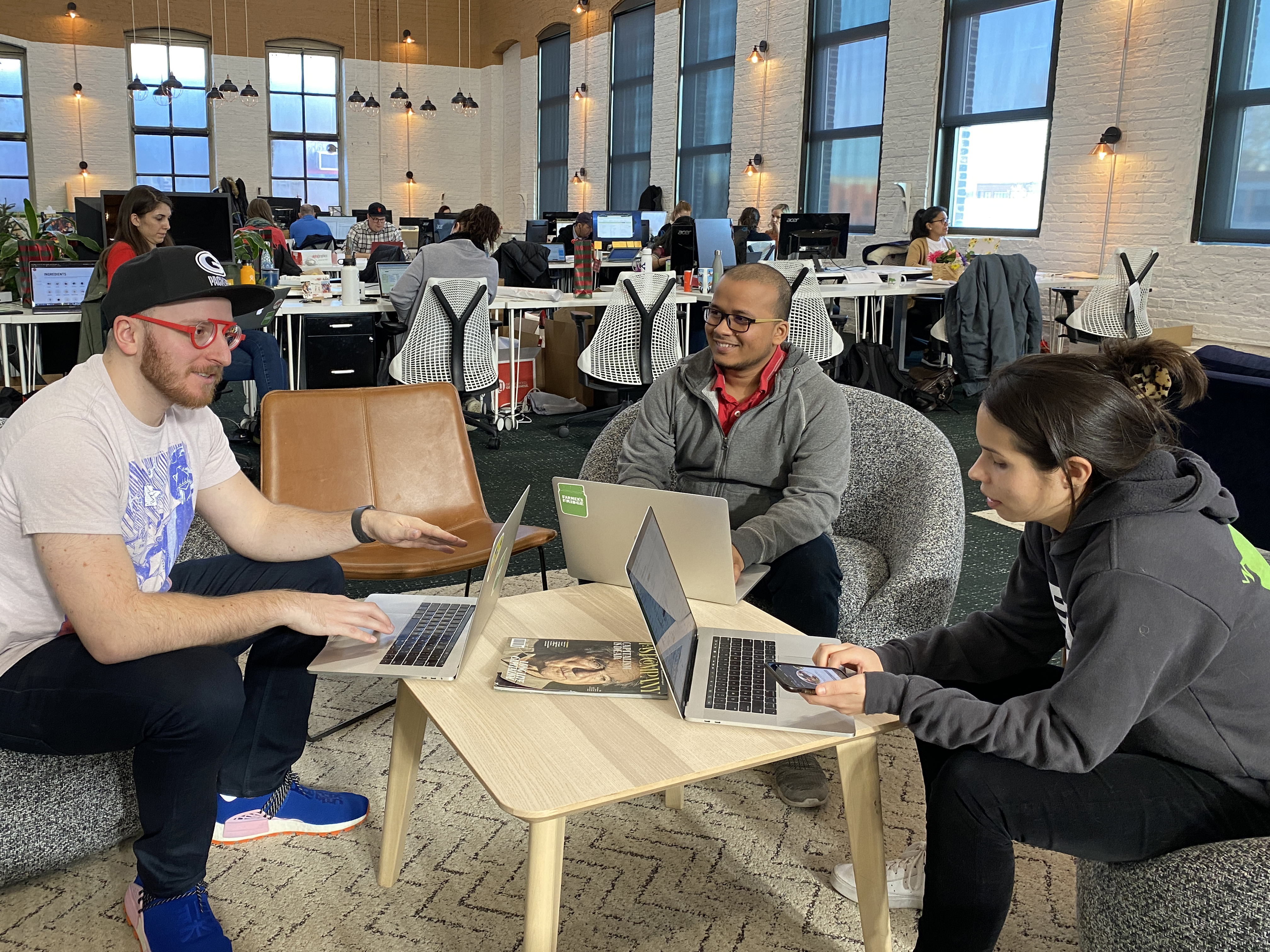 What they do: Farmer's Fridge makes eating quick, healthy meals more than just a New Year's resolution. The team's menu of curated salads and bowls are available in automated smart fridges throughout the Midwest. 
One thing that would surprise people about Farmer's Fridge: "When you initially encounter a Farmer's Fridge, you may not think about all the technology that goes into delivering that fresh, healthy and convenient food," said CTO Candice Savino. She said the team uses a diverse array of technologies and skillsets like data analytics and supply chain management to deliver more value to customers. 
One trait all team members share: A passion for the mission. According to Savino, it "shows up in their work ethic, innovative solutions and level of collaboration."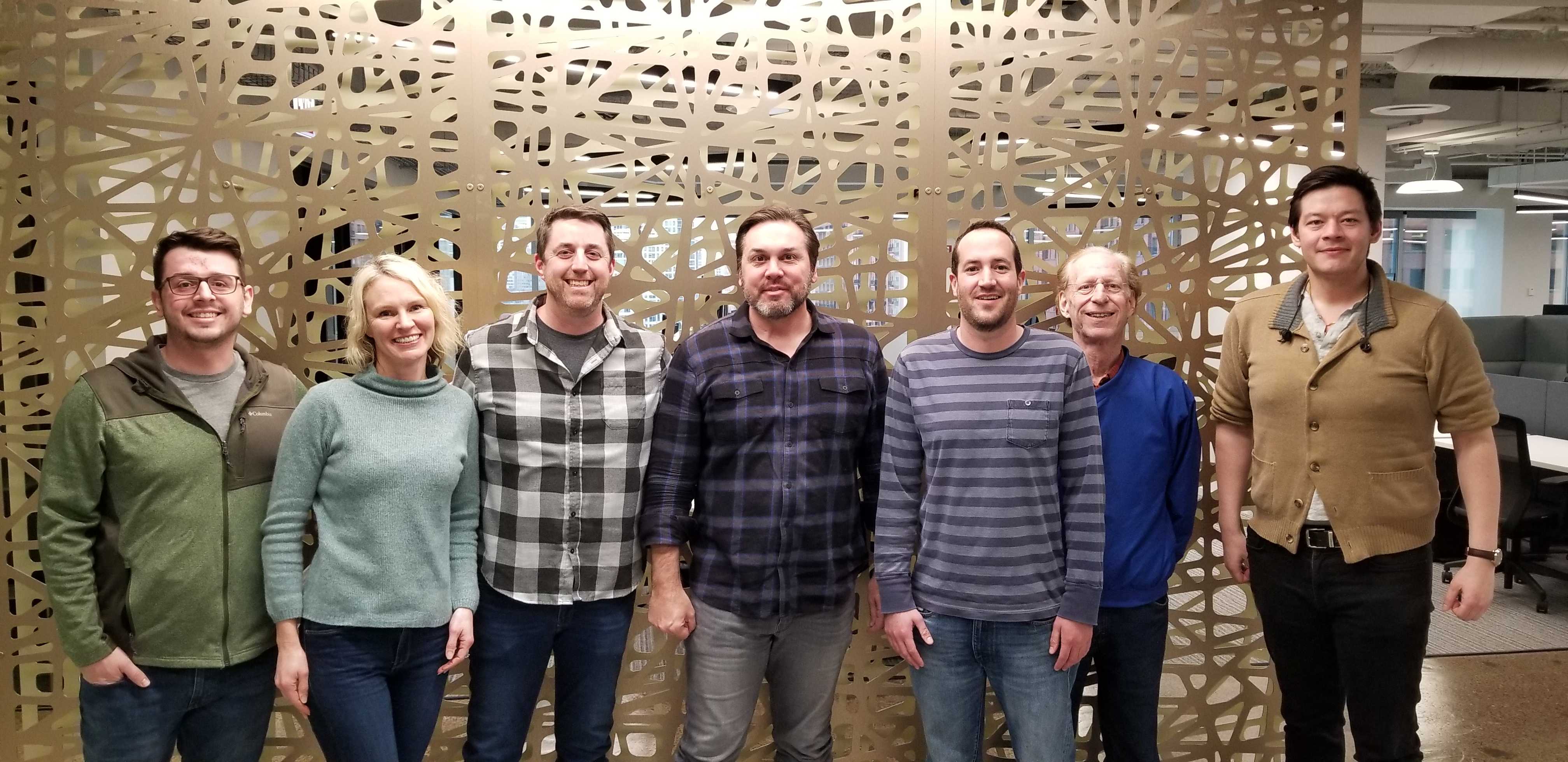 What they do: Shipwell's platform allows companies to book and track freight shipments, helping carriers manage their fleet and optimizing the long-antiquated supply chain. 
One thing that would surprise people about Shipwell: "We have created an energetic, youthful culture that sees results with industry experts who have over two decades of experience," said Kevin Sherwood, global account executive. "They help us understand the complexities and nuances of the transportation industry." 
One trait all team members share: "I think everyone came here with the understanding that freight was 'messy' and needed new solutions to everyday problems," Sherwood said. "At Shipwell, we're a team of builders committed to changing the customer experience for the better."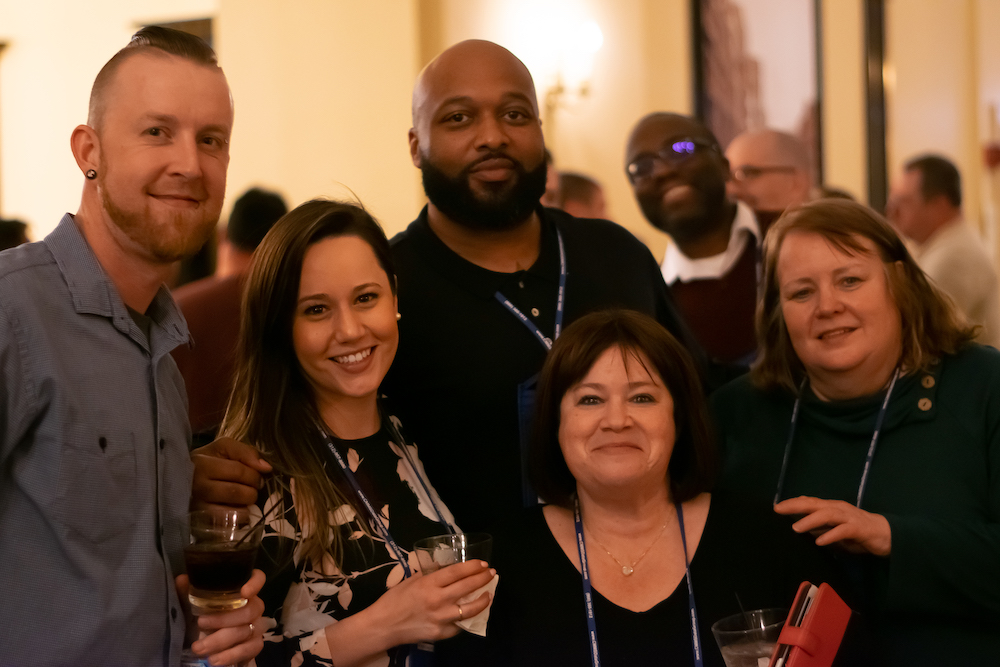 What they do: CMMS Data Group gives maintenance and facilities professionals the tools they need to be as efficient as possible. The company offers an integrated asset management system so that users can track inventory, manage equipment costs and generate work orders. 
One thing that would surprise people about CMMS Data Group: Their efficiency. Senior Account Executive Eric Gunderson said people are impressed with the quality of the company's products, services and ROI delivered, given the team's size.
One trait all team members share: Dedication. "I've yet to meet a member of our team who won't go above and beyond to help the family out," said Gunderson. "We continue to grow at an exciting pace."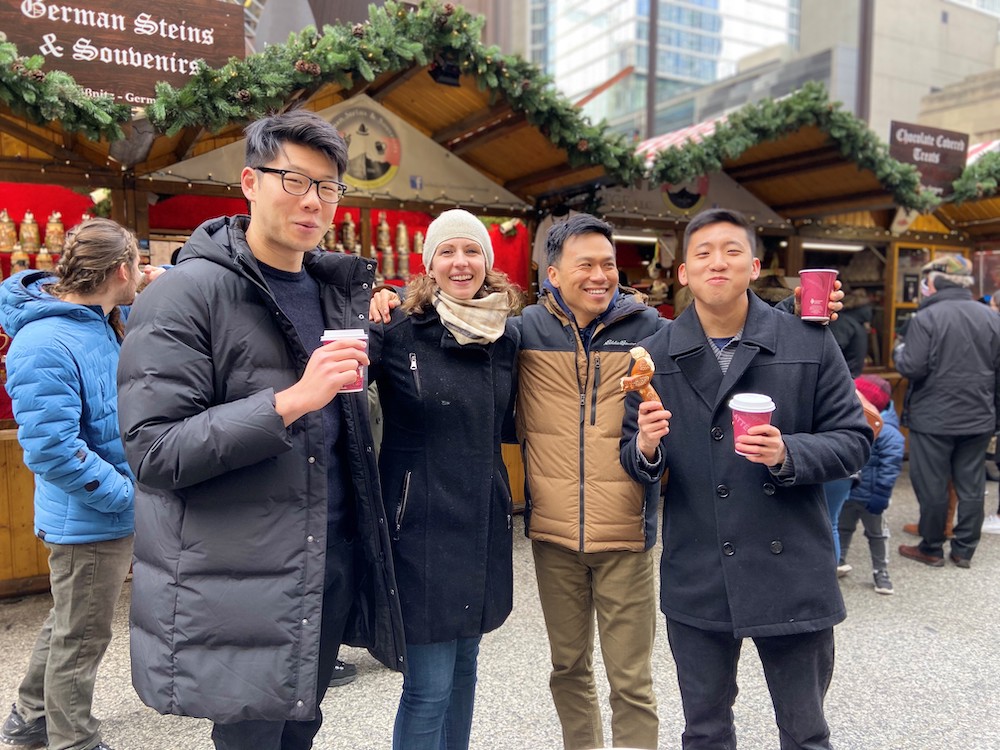 What they do: Quantium uses artificial intelligence to help clients across industries translate raw data into growth-driven metrics and insights. The team then builds personalized solutions for optimization based on machine learning and decision engines. 
One thing that would surprise people about Quantium: "Despite only being in the U.S. market for three years, we are working with some of the biggest retail and banking companies in the world, partnering on their greatest challenges," said Senior Recruiter Kirstin Jung. "Our success has been driven by Quantium's 17 years of expertise in the data science industry and our team." 
One trait all team members share: Passion for solving tough, technical problems. "Our teams harness resilience and grit to navigate a fast-paced and evolving environment," said Jung.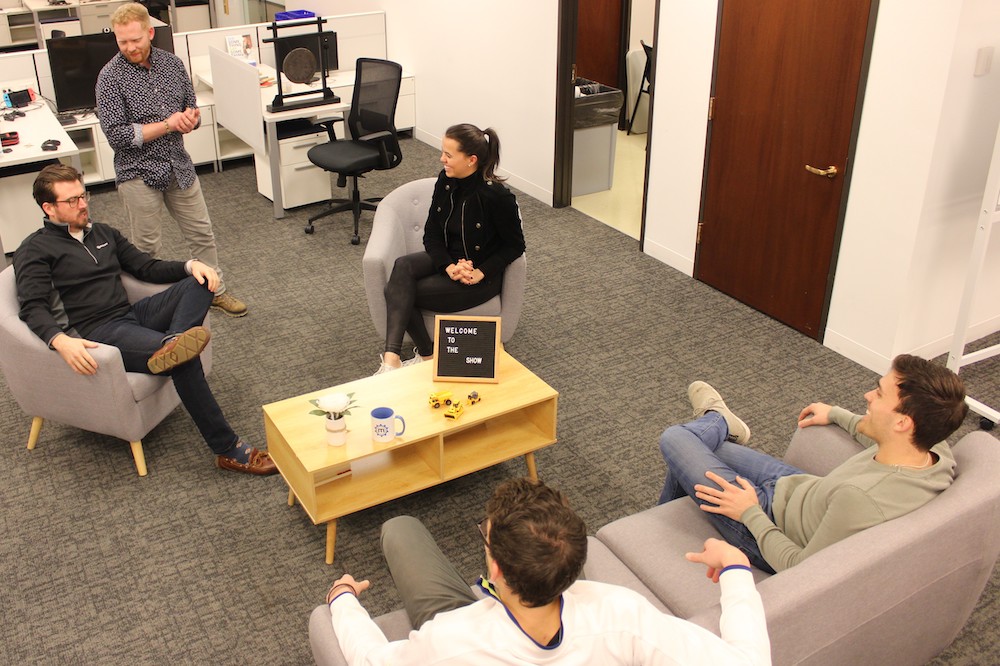 What they do: Machinio is a global platform for buying and selling machinery and equipment ranging from 3D printers to forklifts. 
One thing that would surprise people about Machinio: "None of us have ever touched a tractor," said Senior Manager Danny Patrick. In addition, people are often surprised to learn that the company has a second headquarters in Chicago and Berlin, as well as teammates all over the world. They offer employees the opportunity to visit either headquarters after reaching significant milestones.
One trait all team members share: "We are all incredibly competitive by nature," said Patrick.