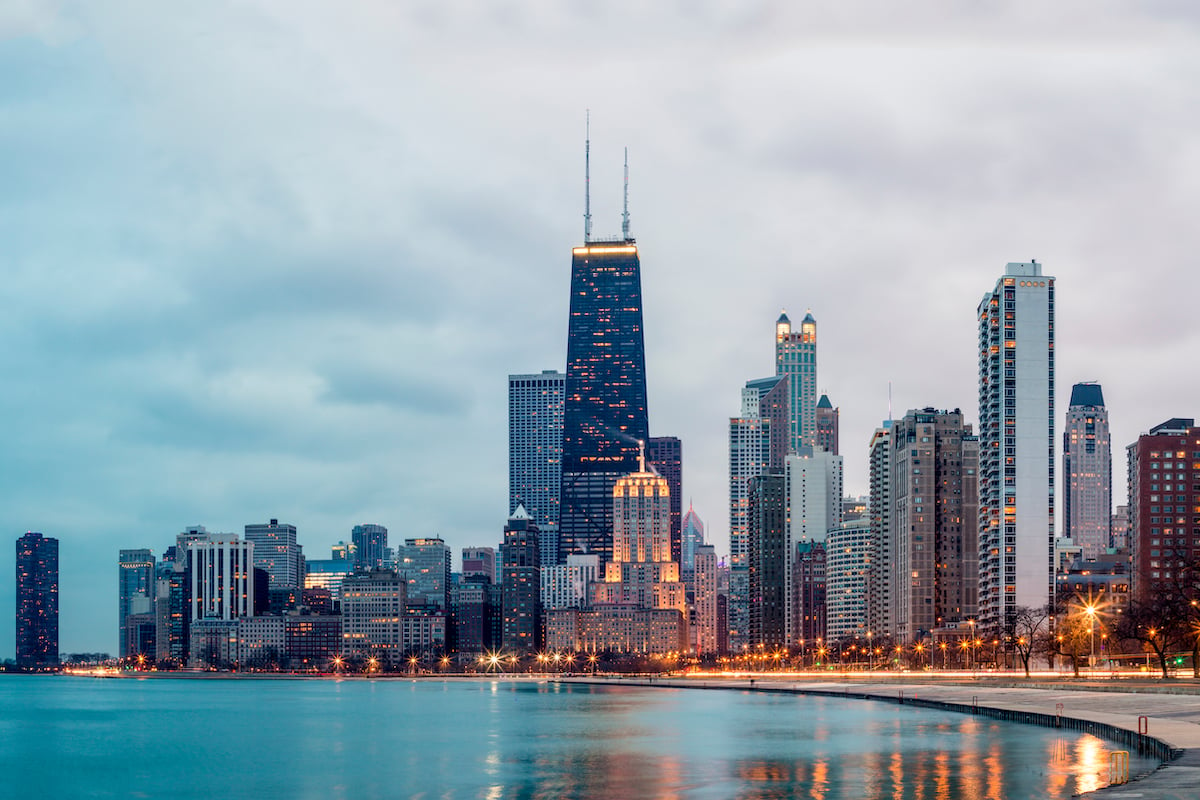 A new study just found that Chicago area startups provide investors the best return-on-investment (ROI) for their deals.
On Thursday, P33, World Business Chicago and ChicagoNEXT released "2020 Chicago VC Ecosystem," a report that analyzed PitchBook data from 2006 to the end of the third quarter in 2020 to reveal that for the fourth year in a row Chicago-area companies offer investors the highest ROI. The Chicago area — which researchers defined as all of Illinois, Indiana and Wisconsin — awarded investors an average return 4.88 times higher than their initial investment.
P33 CEO Brad Henderson said the Chicago area's high ROI is indicative of the quality of companies coming from the region.
"I think it's one of the most exciting leading indicators of what lies ahead," Henderson told Built In. "There's a lot of hype in the startup market. I think there's some fair criticism that some of the businesses built on the coast have an element of vaporware to them. Building zombie businesses that don't just decimate an industry by flooding it with capital is different than solving a real customer pain point that earns a real profit in a sustainable way."
Chicago's evolution as a tech town started a decade ago, Henderson said, back when the city was known more by its corporate giants than its startups. The establishment of 1871 helped drive a community among entrepreneurs interested in tech, he said. These startups' enthusiasm, combined with 1871's organizing, helped build venture groups like Hyde Park Angels, which were intent on investing locally. The Illinois Growth and Innovation Fund (ILGIFS), operated by the state treasurer, has also provided companies the capital they need to grow. Henderson estimated ILGIFS has invested at least $1 billion in the state's startups.
"That money is behind a lot of our best stories in Chicago," he said.
Today, the report said there are 2,000 active tech startups in the region. In 2019, Chicago-area tech companies closed a record of 302 venture deals worth a combined of $2.2 billion, according to the report. This year, the deal count — and value of the deals — is slightly lower. Through September 30, authors found startups in the Chicago region had closed 190 transactions worth a total of $1.6 billion.
Henderson credits the COVID-19 pandemic with slowing investment. But he believes the coronavirus has accelerated the "Chicago boomerang" effect, with an increasing number of tech workers with local ties ditching San Francisco and New York for Chicago. The city also remains a hub for larger tech companies opening their second and third offices, he said.
Going forward, Henderson said Chicago needs to focus on maturing tech companies that have raised a Series A round and beyond.
"How do we start to really help these companies move past 20 employees and get to 200, so that we can really drive our economy," Henderson said.
Over the next few years, he expects there to be more large exits like GoHealth in the local tech scene. He also believes there will be a surge of science-focused startups like Nature's Fynd, a foodtech company that just raised $45 million, launching. And he expects capital to continue flowing to diverse founders. He said Melinda Gates' Pivotal Ventures, which just picked Chicago as its first big city to invest in to support women in tech, will help lead the way forward.
"One of the things I'm very proud about in Chicago is I think we focus on solving real problems in practical ways," Henderson said.
Rounding out the top three in the annual ranking was the New York area — which authors defined as New York, New Jersey, Pennsylvania, Connecticut and Newark, Delaware — coming in second, and then the Seattle and Tacoma, Washington, area, which came in third.