As much about listening as it is about perfecting your pitch, software sales is a hard craft to master. But many tech companies invest heavily in their business development teams through programs that foster continued professional growth. We spoke with four companies to learn more about their approaches to training, as well as what makes their sales cultures stand out from the pack.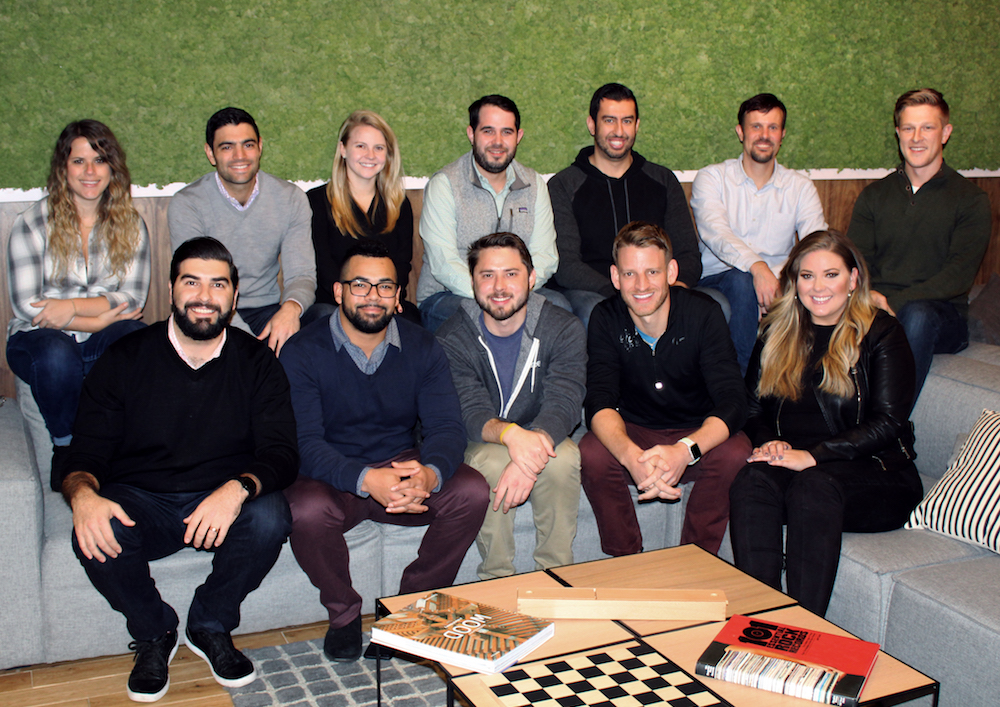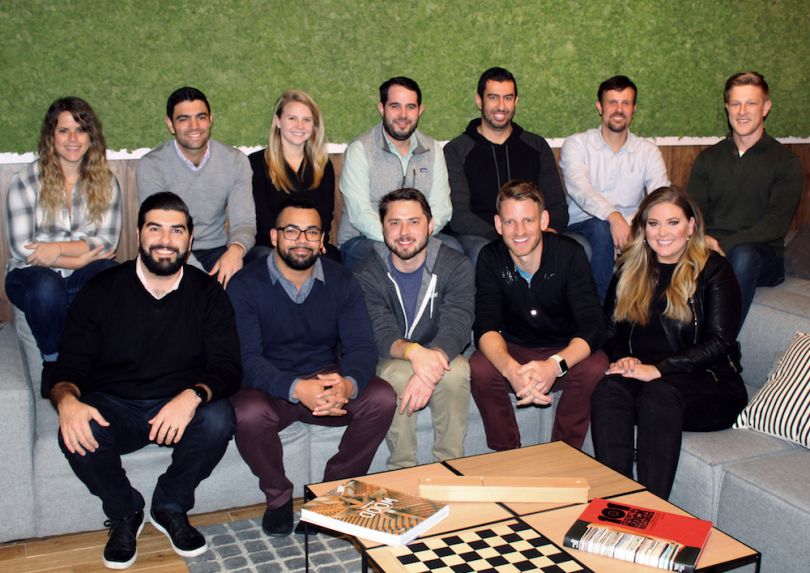 Snapsheet's suite of mobile technologies helps streamline the process of submitting car insurance claims and ease the flow of information between customers, insurance companies and repair facilities. Jonathan Amir, VP of account management, said Snapsheet's sales culture is centered on listening to the customer first and being willing to go off the script on a sales call. To him, the most important part of fostering professional growth on a sales team is to offer plenty of real-world experiences while providing periodic steps back to re-evaluate strategies.
What do successful salespeople at Snapsheet have in common?
Similar to many successful sales organizations and business development professionals, Snapsheet's team exemplifies competitiveness, passion, drive, a strong desire to build long-term relationships and, most importantly, the confidence to ask for the business. We focus on listening first, understanding the "why" and then delivering our value. In my experience, sales professionals are too canned and afraid to go off the tracks. This is where we differ — we want to go off the rails. It allows us to think critically during a crucial time in the relationship-building process, thus separating us from the pack.
What training do you offer to help your salespeople grow professionally?
Experience and opportunity is how we train and develop our team members. You can build a strong sales foundation by learning how to approach specific conversations through a curriculum. However, that is just a starting point. The experience of being told "No, not now," and "Yes!" is the most valuable nugget in development. Reflecting on what drove the conversation to the specific outcome is what we focus on, then we iterate.
What makes your sales team culture unique?
We love what we do, love how we're solving for our client's needs and know that everyone at Snapsheet is 100 percent aligned in the journey. There are many "sales jobs" out there — this isn't one of those. Snapsheet's sales and account management team is all about being the next, we hate to lose, love to win, and we're always looking for rockstars who can raise our bar of excellence and push us into the future.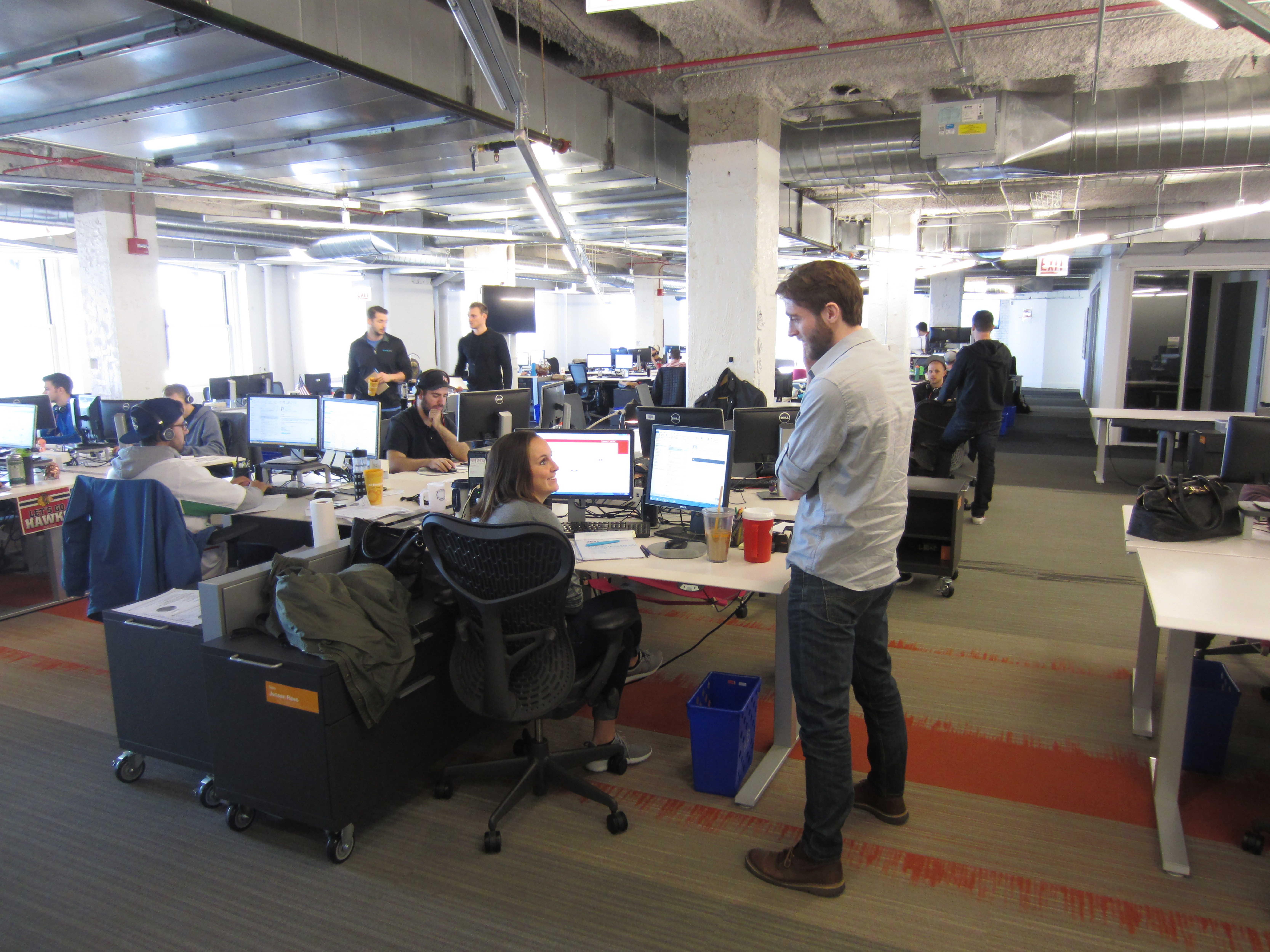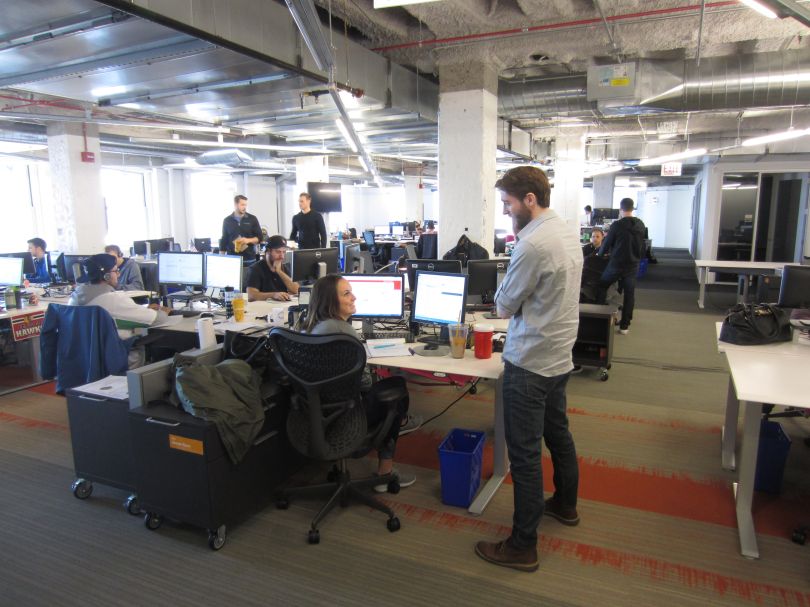 Headquartered in Merchandise Mart, VelocityEHS makes software used by companies to manage risks related to the environment, health and safety. Director of enterprise sales Melissa Dillman said her team's managers work closely with sales reps to create personal development plans that align with their individual goals. The company also offers various classes and certifications for its team.
What do successful salespeople at VelocityEHS have in common?
Successful sales reps at VelocityEHS demonstrate a competitive spirit and a strong work ethic, while all striving to be number one. Top performers are also consultative in their sales approaches and are strategic thinkers always looking for ways to maximize opportunity.
What training do you offer to help your salespeople grow professionally?
VelocityEHS provides numerous avenues for personal development and career advancement. As a foundation, sales reps have the opportunity to work closely with management on personal development plans specific to their individual goals. Sales reps also have access to ongoing sales training, product training and certifications to improve day-to-day success, along with mentorship programs that allow employees to learn best practices from their peers and leadership development classes that provide exposure and guidance for those looking to take advantage of management opportunities down the road.
What makes your sales team culture unique?
The company encourages teams to work cross-departmentally and collaborate with one another. This type of environment allows our sales reps the opportunity to provide input and feedback that can have a positive impact on day-to-day operations and also assist the leadership team in shaping long-term organizational goals. It's not uncommon to see a sales rep having a conversation with a manager or director from another department. This type of open communication contributes to them feeling valued and part of something bigger.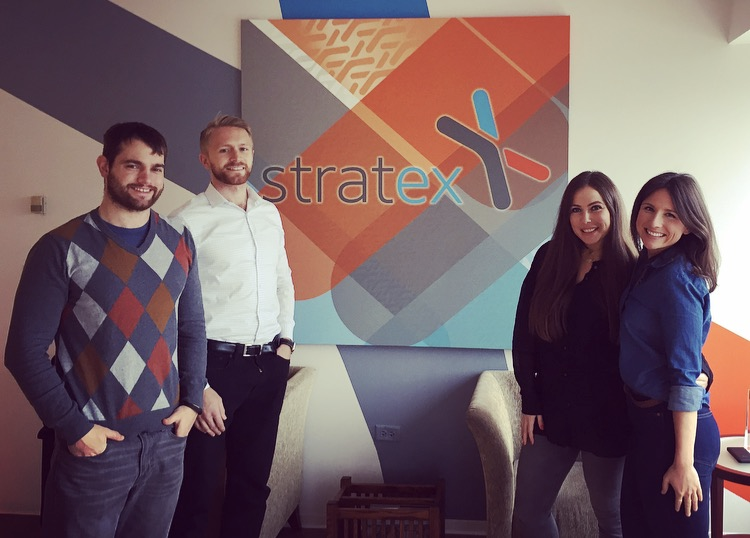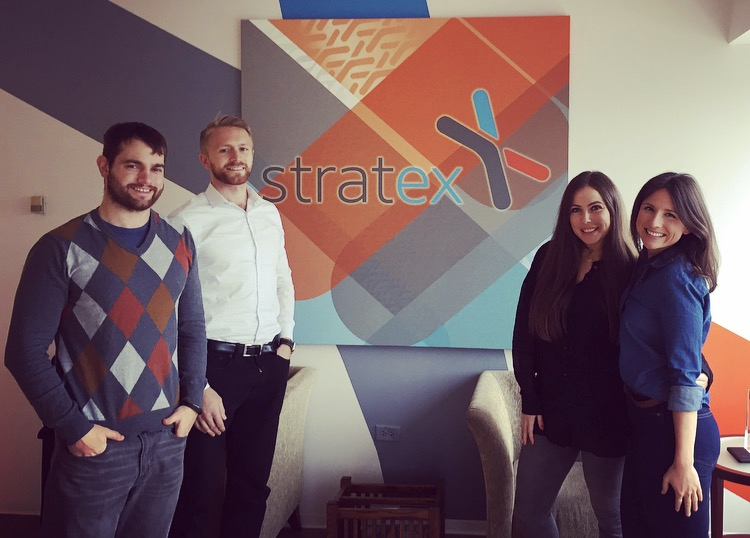 StratEx makes software that streamlines human resource management for retailers, restaurants and the hospitality industry. The company started the year off with about 60 employees, and will close the year out with more than 100 — and much of that growth has happened in the sales department.
Director of marketing Tony Bumanglag said StratEx's sales team puts an emphasis on hiring the right people. From there, the company offers continuing education and an environment in which team members are encouraged to mentor each other.
What do successful salespeople at StratEx have in common?
Successful salespeople at StratEx all are driven, take a consultative approach and have the ability to execute on their strategies.
What training do you offer to help your salespeople grow professionally?
We have implemented a learning management system to provide continuing education. In addition, many team members mentor and help each other to improve their strengths.
What makes your sales team culture unique?
Culture plays a major role at StratEx. We hire based on three specific attributes: a high degree of emotional intelligence, a love for solving problems and an ability to not take oneself too seriously.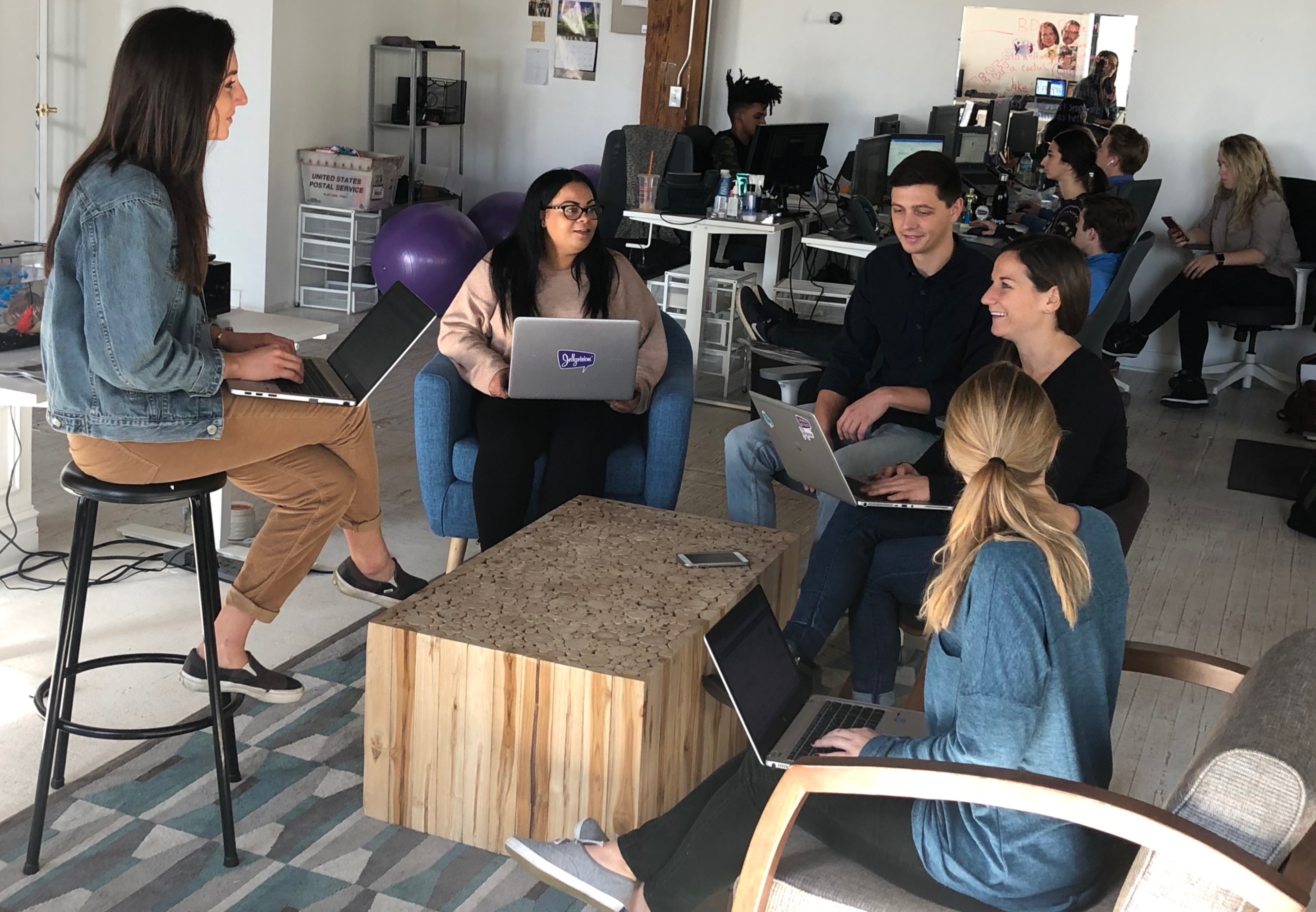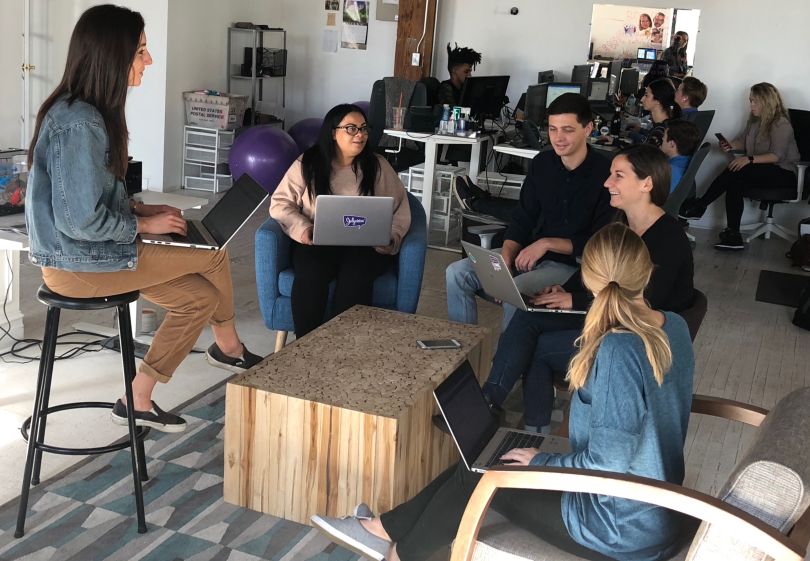 Jellyvision, whose software guides employees at large companies through difficult decisions about health benefits and finances, trains its salespeople to be "kind hustlers." Sure, they work hard to land deals, but the goal is to do so while still striving to live up to the company's motto: "be helpful." To help maintain that value across its team, Jellyvision pairs new salespeople with colleagues who mentor them. 
What do successful salespeople at Jellyvision have in common?
Byron Epp, mid market sales manager: The most successful salespeople at Jellyvision are hyper-aware of their own strengths, gaps, and most importantly, their customers' real challenges. They draw a clear line from a problem to a solution. We call these sales rep types "dot connectors," and it's something we look for in every person we hire.
Sara Colombo, director of business development: The best salespeople at Jellyvision are kind hustlers. They work extremely hard to hit and exceed their goals, but they also work collaboratively with each other to improve the entire team. We aren't aggressive in our approach and do our best to really get to know our prospects and dig in to find out if we can help them.
What training do you offer to help your salespeople grow professionally?
Colombo: Every new hire that joins the business development representative team I manage goes through an intensive two-week training program. Working with me, the other manager and senior sales reps, they're exposed to every aspect of the job, including prospecting, cold calling, emailing and time management. On day seven, reps start making calls with guidance, and by the beginning of week three they're making calls on their own. There's also a 90-day ramp period where they have adjusted goals until they get fully up to speed. 
Epp: Every new sales hire gets paired with a mentor who oversees the early development stages of new account executives and identifies the gaps in our training. Outside of helping reduce ramp time and increasing social capital with new hires, this program can really help mentors build leadership skills and a strategic view of our business. It's also great that we are plugged into communities like Built In Chicago and Sales Assembly, as those resources give our reps access to outside training and networking opportunities where they can own their own development.
What makes your sales team culture unique?
Colombo: We hire people from a wide range of professional backgrounds and encourage them to be themselves. We're supportive of each other but also challenge each other to keep growing. I know everyone says this, but we really do have tons of fun. We find ways to make a job that can be frustrating and challenging rewarding and enjoyable, through everything from hangouts after work to sharing silly GIFs and shout-outs for successes big and small on Slack. I'm super proud of the team we've worked to grow and the culture we have maintained over the last three years. And the best is yet to come.
Epp: One of the most appealing things about the sales culture here is that it's still being defined. Obviously, we operate within Jellyvision's core values, but in a fast-growing environment, there's an opportunity for anyone to make a big impact. Whether you joined the team 90 days ago, nine years ago or this week, you have equal influence in determining how the culture is perceived in the future. We put a lot of trust in our employees to help drive the culture of our teams, and everyone takes that responsibility seriously.