In the tech industry, long hours and late nights are not uncommon. That doesn't mean there's no room for fun, though. Tech workers love a good party, especially around the holidays. Chicago tech companies are more than happy to oblige and typically go all-out to reward employees for a year's worth of hard work. Continue below to see how 22 Chicago tech companies celebrated the holidays this year.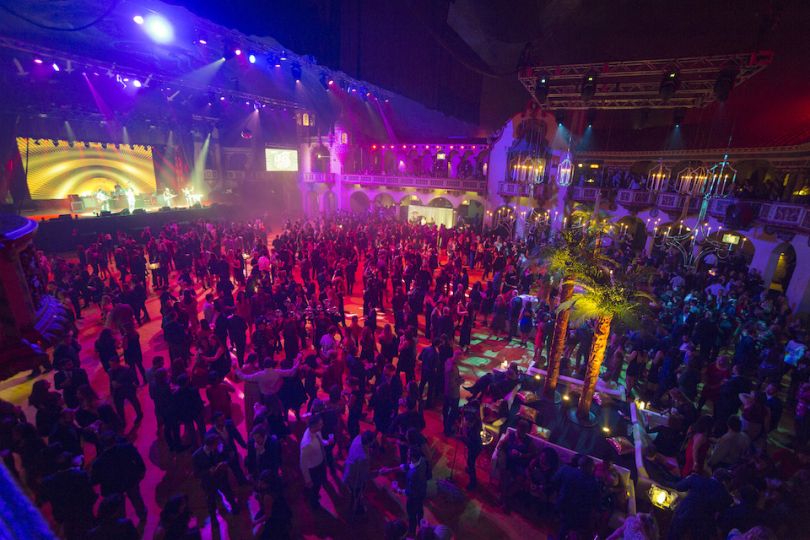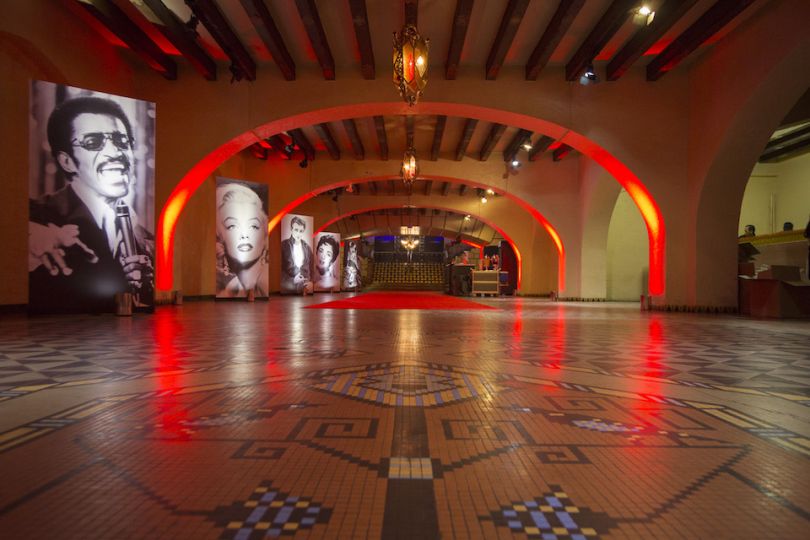 Question: What has 2,800 guests, a red carpet and Gus' Fried Chicken? Answer: Groupon's holiday party. The company rented out the Aragon Ballroom for its Hollywood-themed holiday celebration, "A Night With The Stars." In addition to walking the red carpet and chowing down on fried chicken, guests enjoyed multiple photo booths and danced the night away to the musical stylings of '80s cover band Sixteen Candles.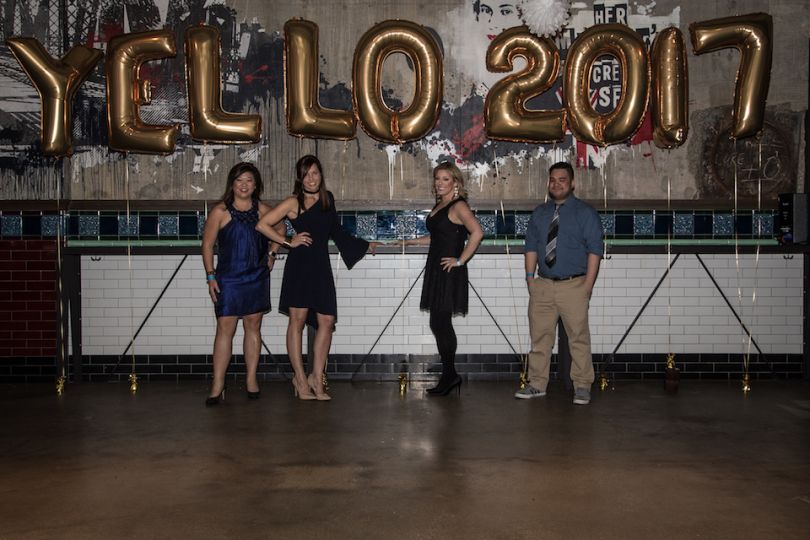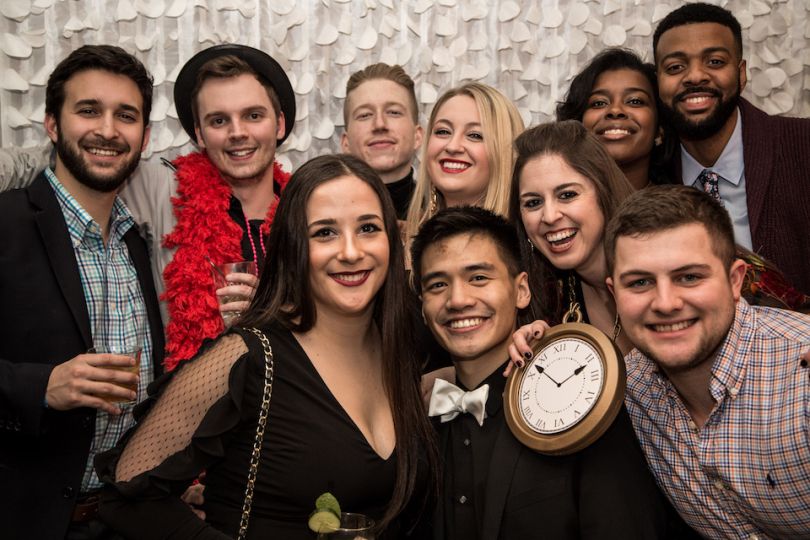 Yello held its holiday party at AceBounce. Employees were treated to a night of dinner, drinks and, of course, ping pong. Those who didn't feel like playing could have their picture painted by a speed painter or hit the photo booth. In addition to celebrating the holidays, Yello also handed out awards to celebrate employee achievements from the past year.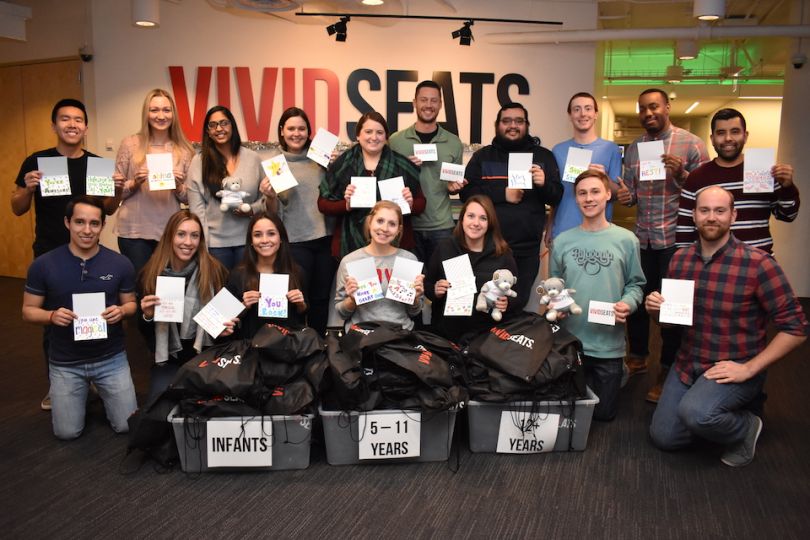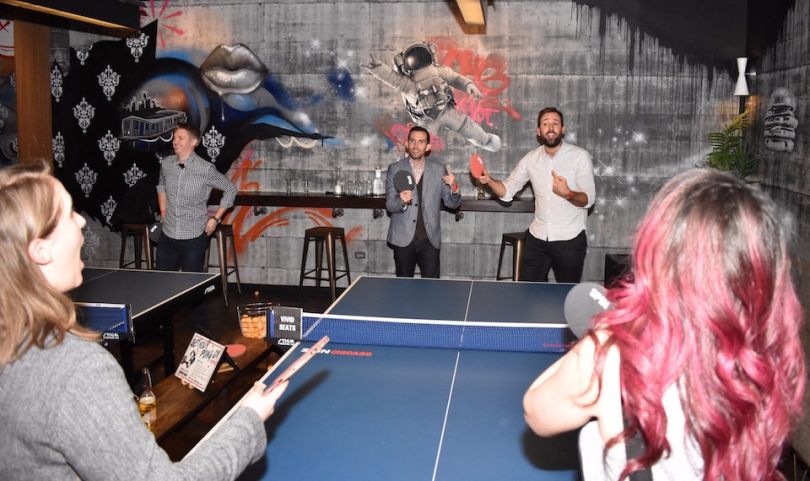 Vivid Seats kicked off its holiday party by putting together activity bags and handmade cards for children at Lurie Children's Hospital. Afterward, the team headed over to ping pong bar SPiN for a night filled with eating, drinking and friendly competition. The night was capped off with a winner-take-all match between two of Vivid Seats' in-house ping pong pros.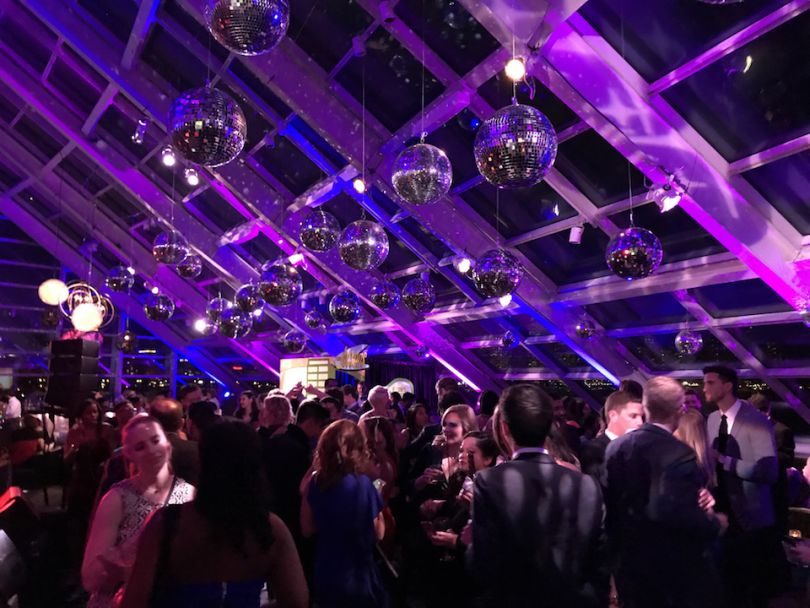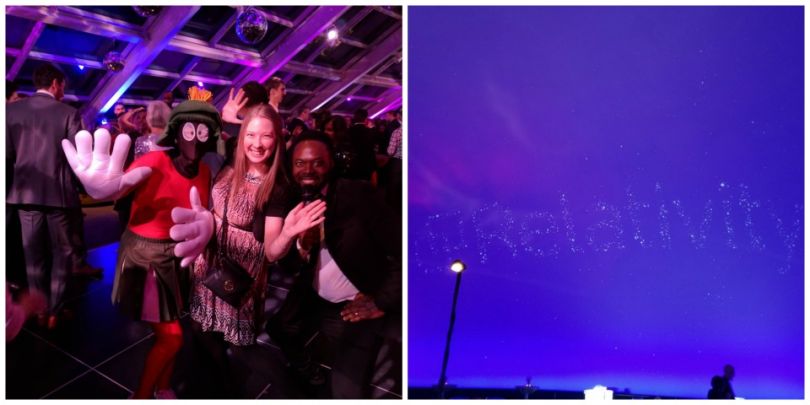 "Out of this world" is the best way to describe Relativity's holiday party. The startup rented out the Adler Planetarium for a space-themed bash. Attendees dined on Jetsons-themed TV dinners and sipped on Tang, the official drink of astronauts everywhere.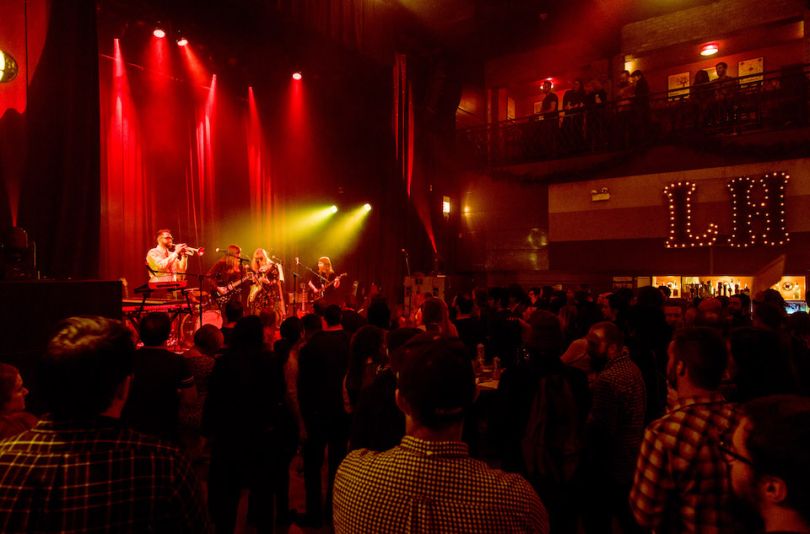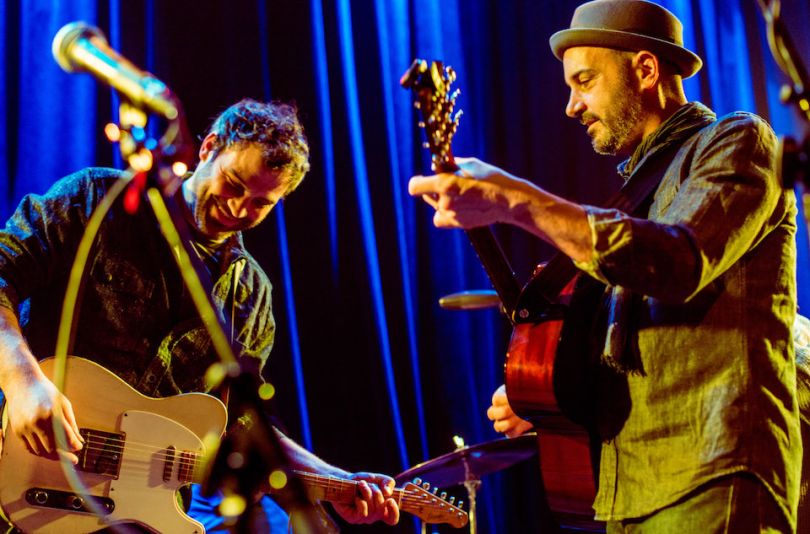 Music was on the menu at Reverb.com's holiday party. Bands made up entirely of company employees took the Lincoln Hall stage, playing more than 30 songs. Childish Gambino, Tears for Fears, King Crimson, Destiny's Child and the Grateful Dead were just a few of the artists covered. Founder and CEO David Kalt took the stage mid-show to toast the company's 2017 successes and pay tribute to Tom Petty with a stripped-down version of "Learning to Fly."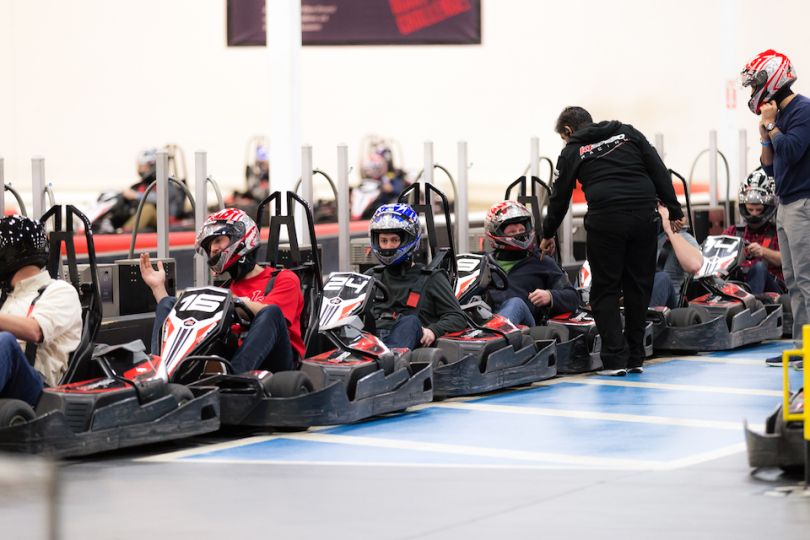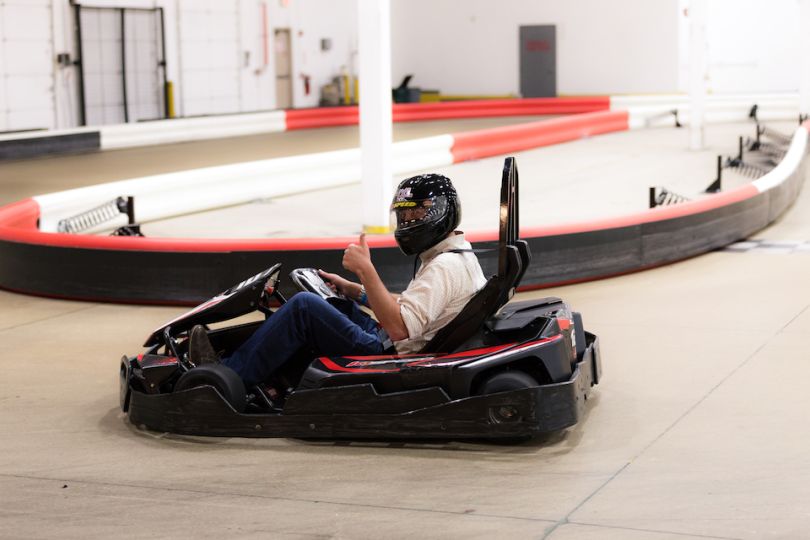 At Vail Systems, the holidays are all about collecting pink slips. The company held its holiday party at indoor go-kart track K1 Speed. Employees put the pedal to the metal in search of a checkered flag and office bragging rights. Those lacking a need for speed could sip on drinks and eat food in the mezzanine or play pool and arcade games.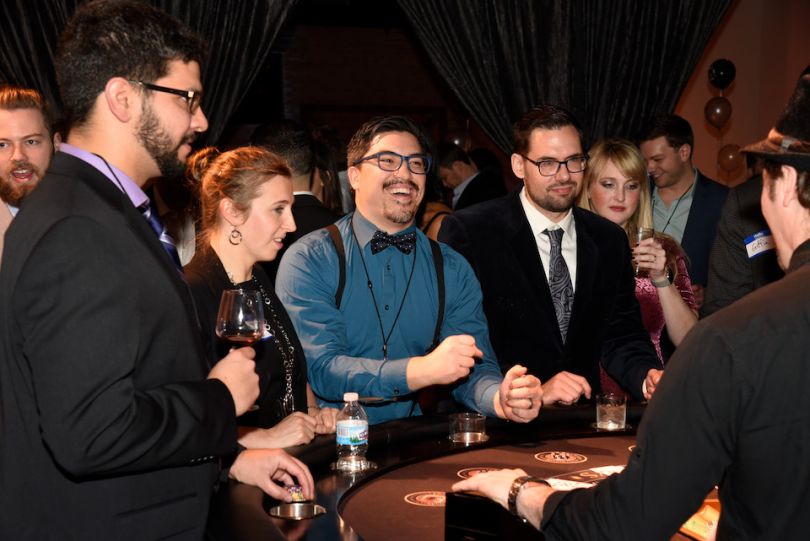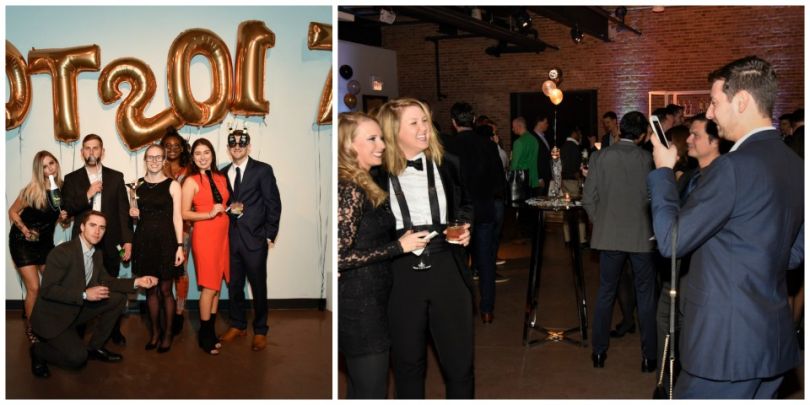 DialogTech celebrated the holidays and the end of 2017 with a casino-themed party. Employees and their plus-ones hit the bar and then the tables for a night of good-natured gambling, where everyone went home a winner.
Raise rented out Thalia Hall for its holiday party. Employees were treated to a night of drinks and dancing, with entertainment provided by three different musical acts, including performers from the hit Broadway musical Hamilton. In addition to its holiday party, Raise also holds charity drives in the week leading up to Christmas.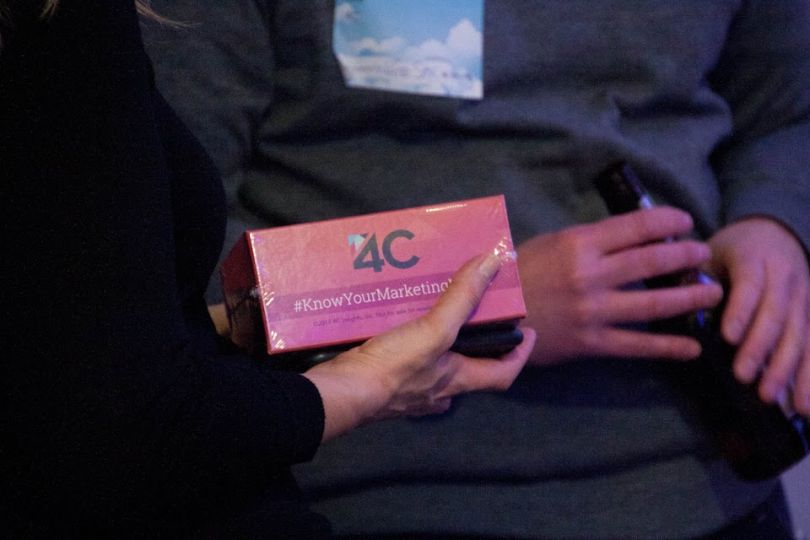 4C celebrated the holidays with an office-warming party. The aptly titled "Heaven on Seven" celebration — the company's new headquarters is on the seventh floor of the Kemper building — featured heavenly decor, food, cocktails and a live band. Attendees, which included employees and clients, were gifted Know Your Marketing Meme, a Cards Against Humanity Style game created by 4C.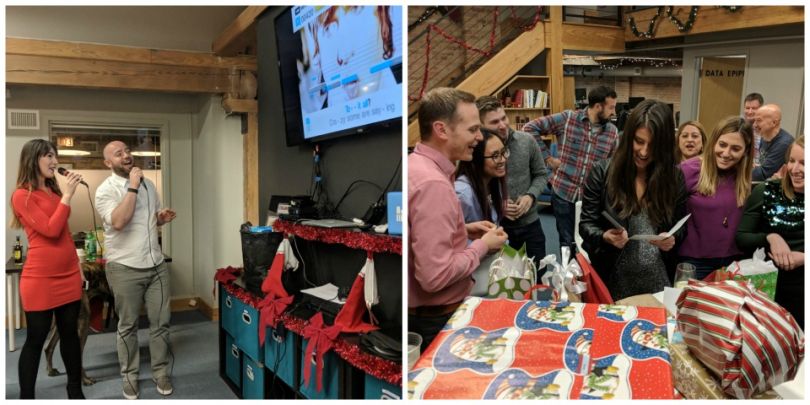 A party isn't really a party without karaoke. Label Insight knows this, which is why it held a karaoke contest after treating its team to a holiday-themed dinner. In addition to singing their hearts out, employees participated in a white elephant gift exchange and posed for pictures in a photo booth. After the party, Label Insight employees wrapped and donated gifts to charity.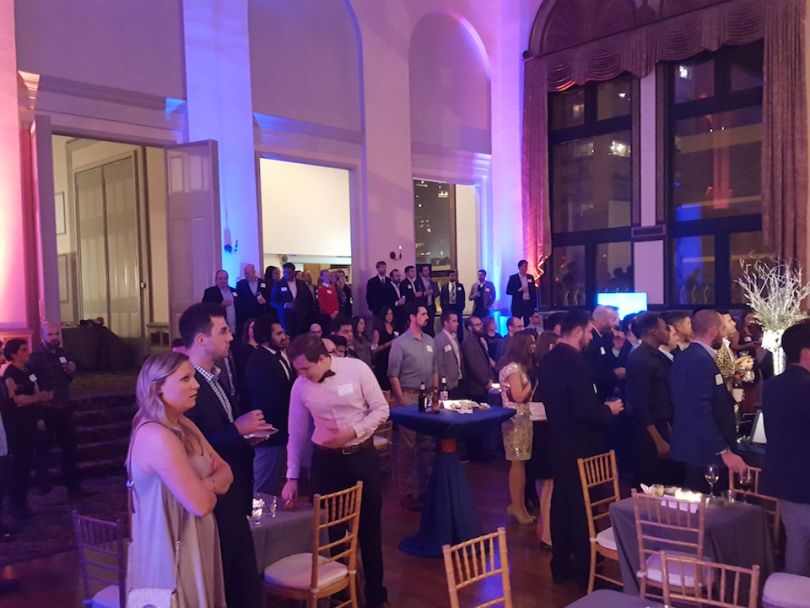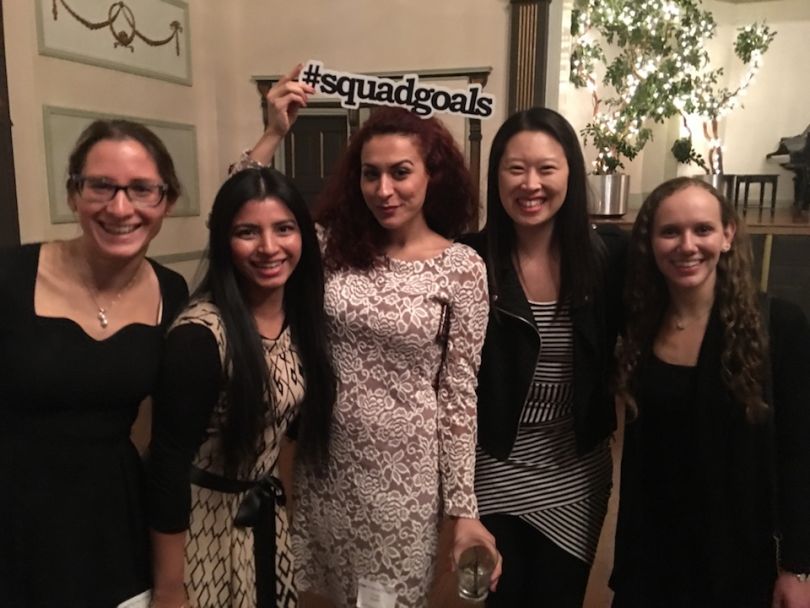 Rise Interactive's holiday shindig was held at a venue in the Gold Coast and featured a live DJ, open bar, photo booth and delectable dinner spread that included braised short ribs, buttermilk chicken sliders and mac & cheese bites. The company's developers did their part to make the atmosphere more festive by creating a kiosk that displayed messages of thanks and gratitude.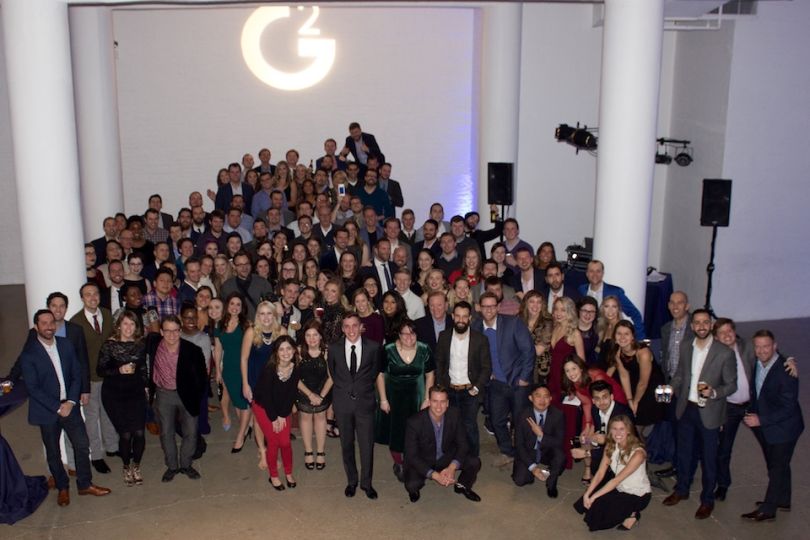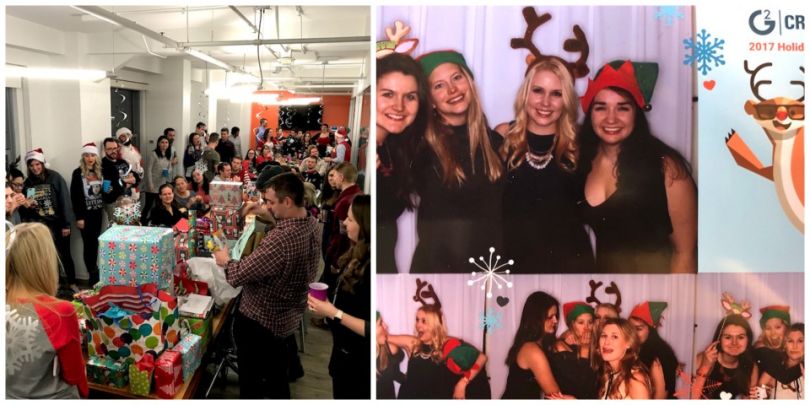 Some 200 employees and guests attended G2 Crowd's holiday party this year. Employees and guests spent the night eating, drinking, dancing and taking silly group shots inside a photo booth. In addition to celebrating the holidays and the year gone by, G2 Crowd also presented the "Golden Goose of the Year," a peer-nominated award given to an employee with outstanding performance who exemplified the company's core values.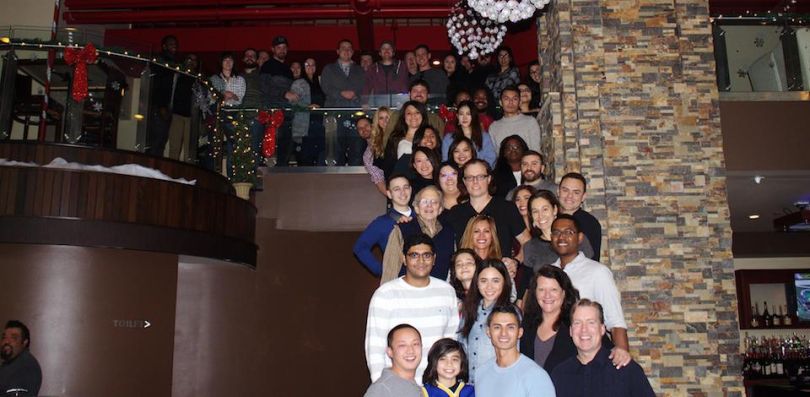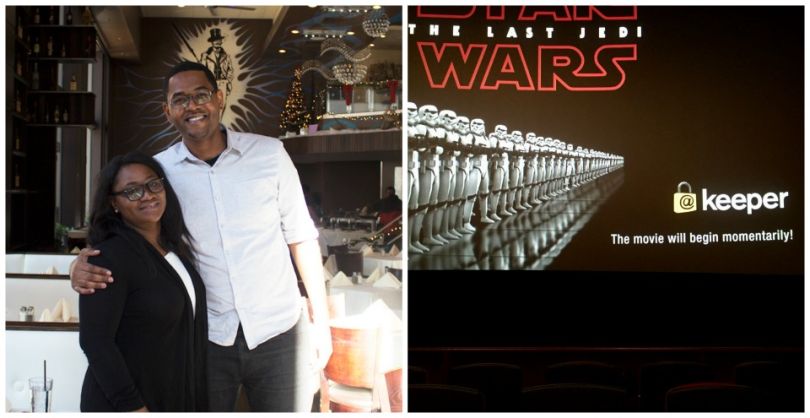 Keeper Security employees and their family celebrated the holidays with a luncheon at the Bellwether. After eating, the party headed down the street to AMC Theatres for a private screening of the new Star Wars movie, popcorn and candy included. After the movie, cast lookalikes were on-hand for photo opportunities. Employees at Keeper Security's California office were also treated to a similar holiday party.
SpotMe's holiday party began at Top Golf in Wood Dale. There, the company split off into four teams and hit the driving range. After the competition wrapped and the clubs were returned, employees piled into a waiting party bus and headed to Somerset for a dinner and drinks. The SpotMe team capped the night at Frosty's Christmas Bar where they danced the night away.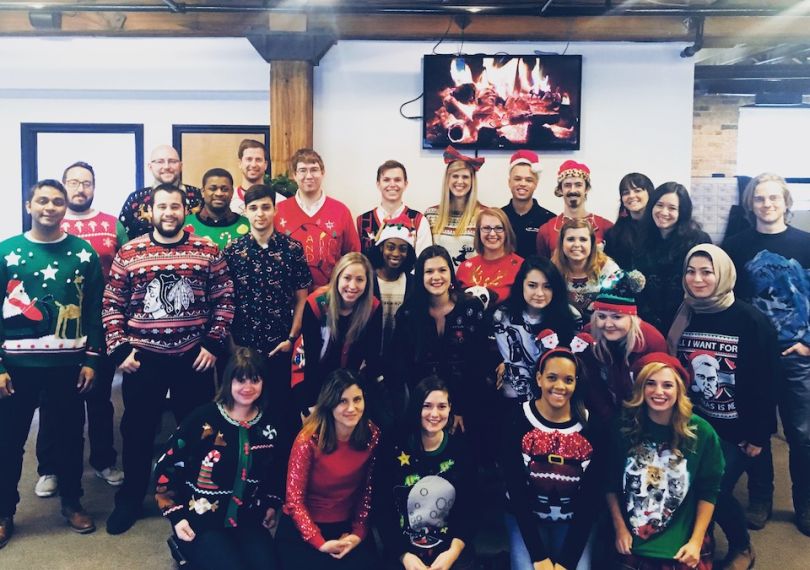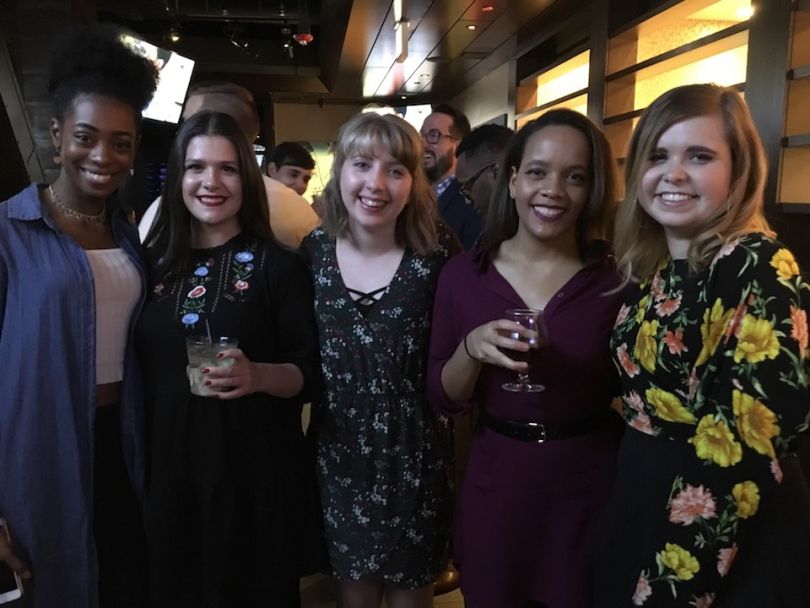 Yard House Lincoln Park was the site of Neighborhoods.com's holiday party. There, employees and their family celebrated the holidays and the year's successes. In addition to hitting Yard House, the company also held an ugly sweater day and organized gift exchanges for each department.
UrbanBound throws its big holiday bash in January, but that doesn't mean December is free of festivities. Every holiday season, employees throw on their best ugly sweater and record a custom carol for customers. This year, the team sang "It's the Most UrbanBound Time of the Year," a twist on the holiday classic "It's the Most Wonderful Time of the Year."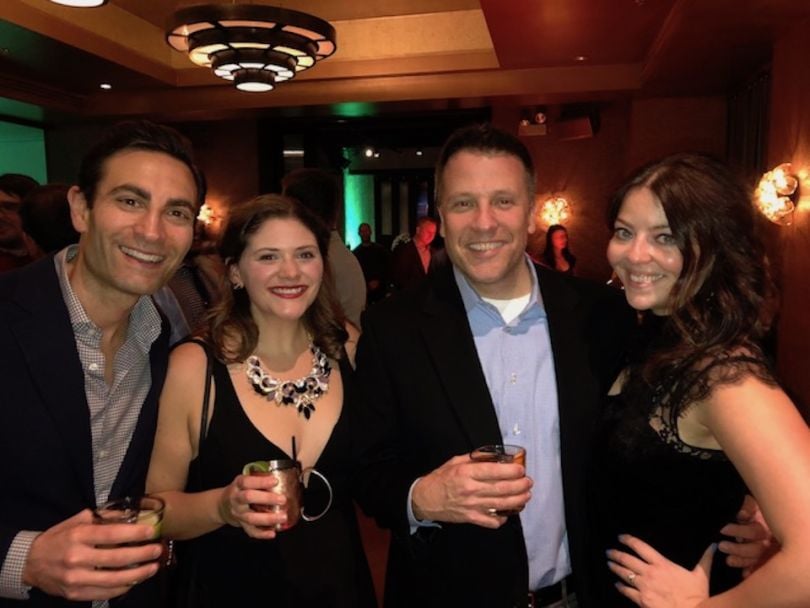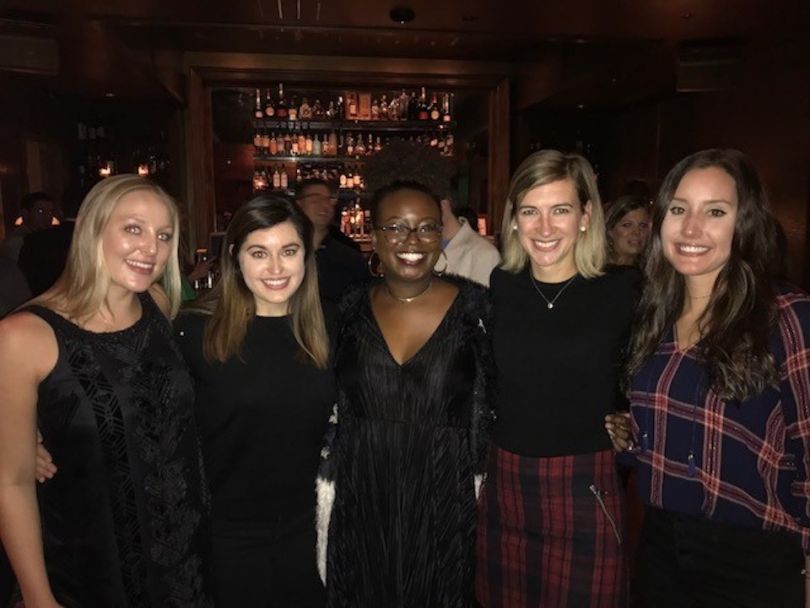 It's safe to say that no one went hungry at Envoy Global's holiday party, which was held at Untitled Supper Club. Chicken fried bites, braised short ribs and vegetarian spring rolls were just a few of the items on the menu. After finishing dinner, and making a quick stop at the bar, the team crowded around the karaoke machine and sang the night away. Envoy Global is planning more holiday celebrations, including an ugly sweater brunch.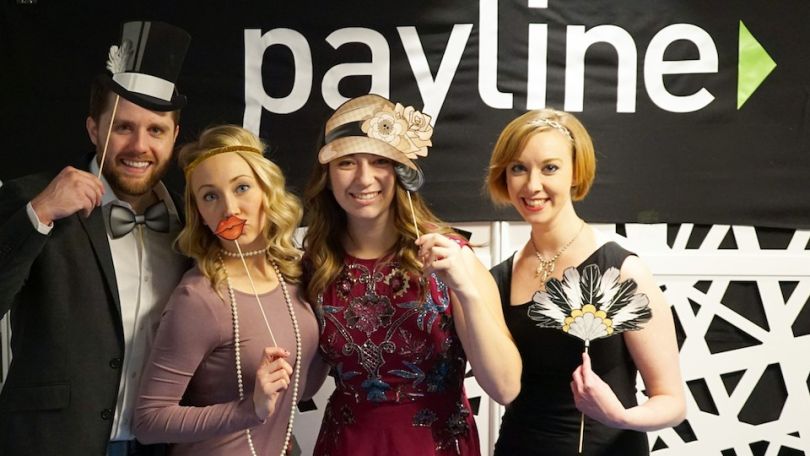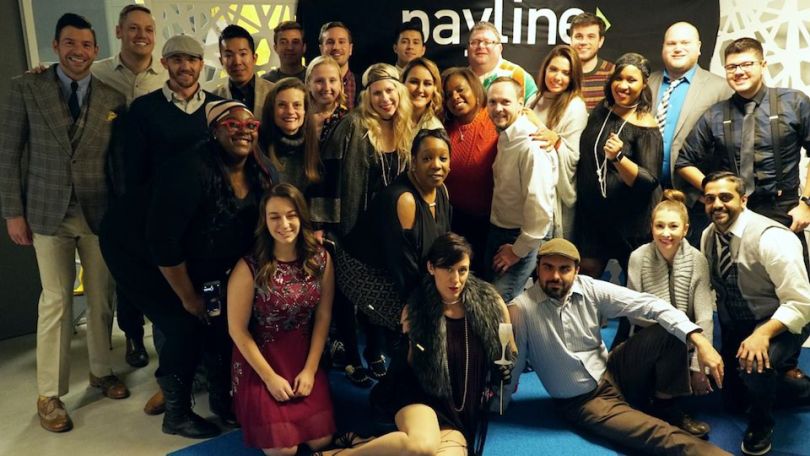 Payline Data capped off its month of holiday celebrations, which included a gift exchange and company-wide cook-off, with a Great Gatsby-themed celebration. Attendees dressed in fashion straight out of the Roaring '20s and spent the night sipping on cocktails, hitting the photo booth and experimenting with a gif-maker.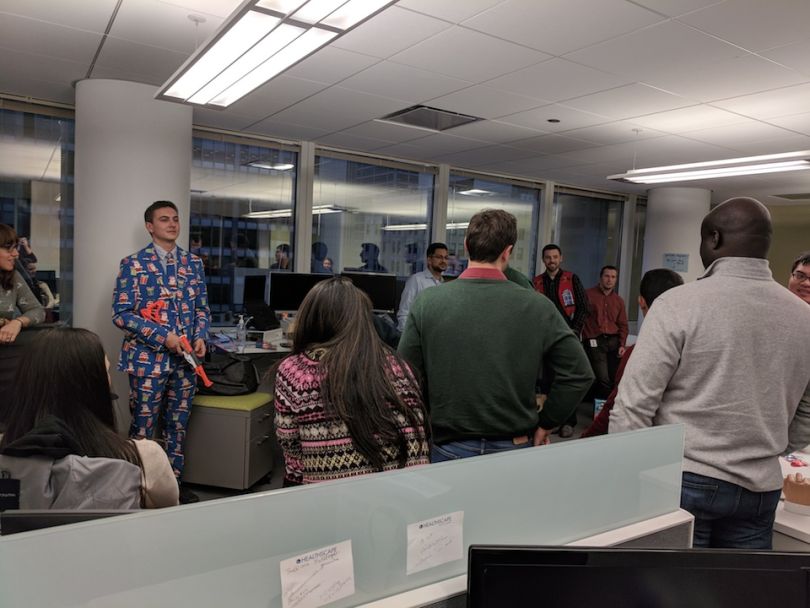 To celebrate the holidays, Pareto Intelligence held an office white elephant gift exchange. Employees donned their silliest holiday attire for the event, which ranged from ugly sweaters and vests to a wonderfully ridiculous suit. A Nerf gun, lottery tickets and a mini foosball table were some of the top gifts going around the office.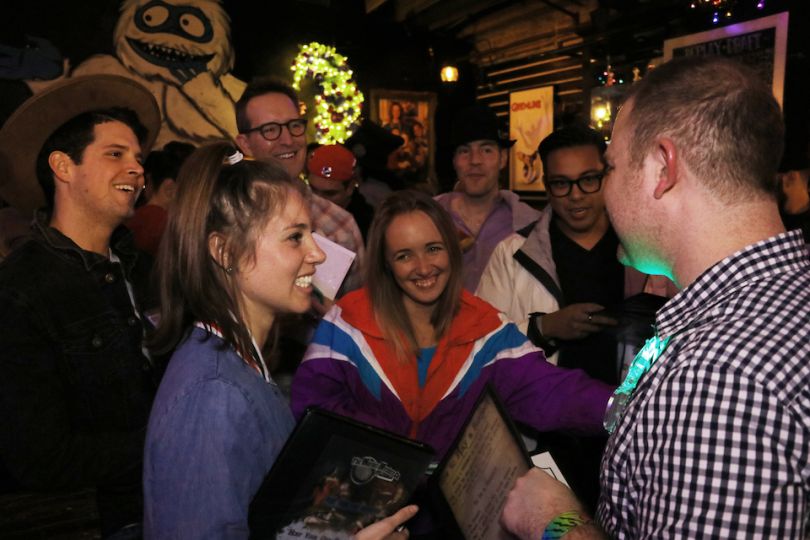 CraftJack threw an '80s party to celebrate the holidays! The event was held at arcade bar Replay's Lincoln Park location. In addition to gaming, the team enjoyed delectable desserts and participated in an 1980s-themed murder mystery.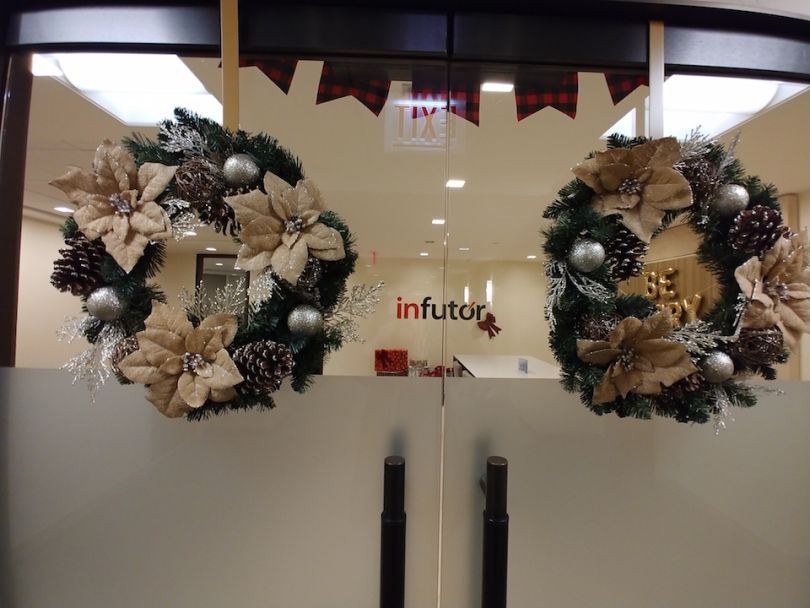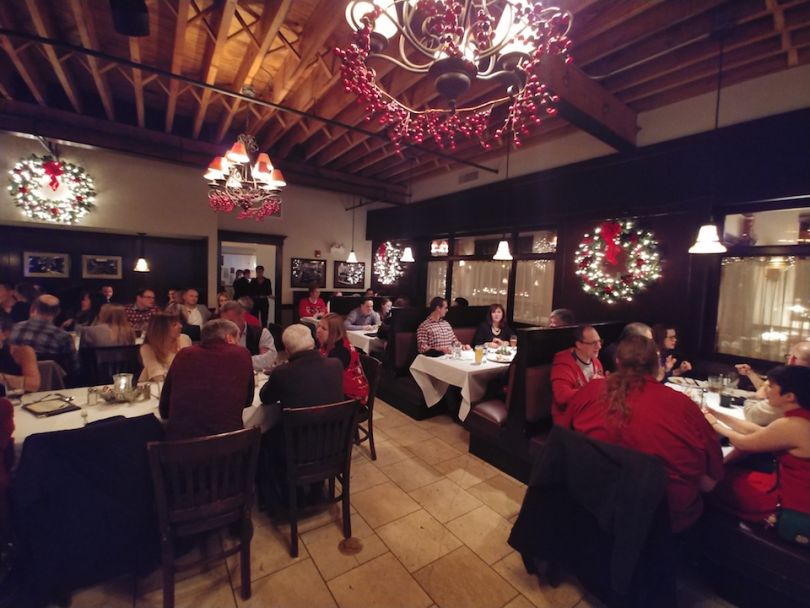 Infutor Data Solutions held an all-day bash to celebrate the holidays. Part one took place at the office and featured a white elephant gift exchange, ugly sweater competition and in a nod to Seinfeld, an "airing of the grievances" from HR. Afterward, the team went to Emmett's Brewing in Downers Grove for a buffet dinner complete with an open bar.
Built In Chicago celebrated the holidays with a night of dinner and drinks at Blue Plate Catering's Larkin Hall location. After a gift exchange, the team headed over to Trader Todd's for more drinks and karaoke.