Reviewing a term sheet, locking down an office lease and setting new business milestones are just a few of the bullet points on the to-do list of a head of finance at a growing tech company.
Finance leaders and their teams play an outsized role in the scaling of a tech company, especially a young one that's going through growing pains. They're often the first person a founder turns to with questions about growth and goals. But what happens when a finance leader has questions of their own? Where can they turn for help?
While Chicago's tech community is close-knit, it didn't have a professional organization for finance and accounting professionals in the venture community until Dan Gloede founded the Next Series Club in 2016. The organization brings finance and accounting professionals of all backgrounds together to share their collective knowledge and experience. In the three years since it launched, the Next Series Club has grown to more than 100 members between its Chicago and Seattle chapters.
We sat down with three members of the Next Series Club to learn more about the organization, along with the challenges their teams face and the most important aspects of the fundraising process.
Built In would like to thank Dan Gloede (CFO and president of Codeverse) and Tom Kirby (founder of PrepDD and a member of the Next Series Club) for organizing these interviews. Built In VP of Finance Tim Collman is a member of the Next Series Club.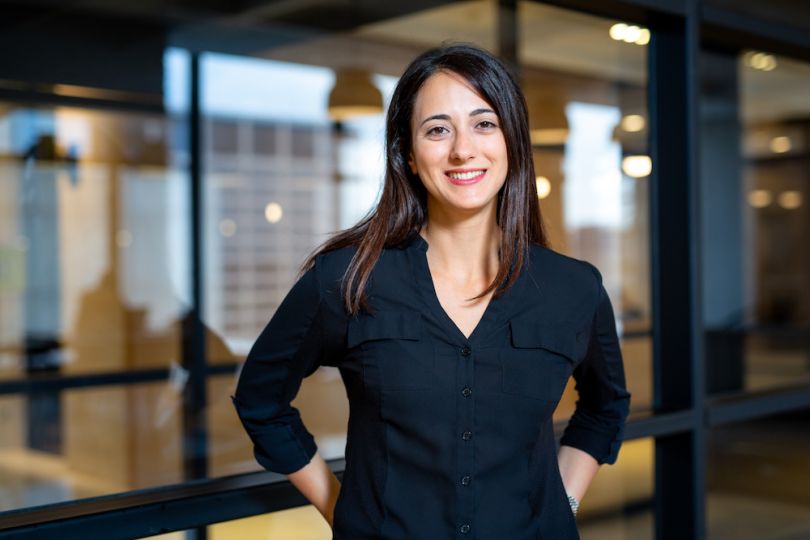 Nancy Rizkallah, VP of Finance at Threekit
Threekit VP of Finance Nancy Rizkallah knows the impact a finance team can have on a company. Shortly after she joined Threekit, a cloud-based software maker that enables online retailers to showcase their products in photorealistic 2D, 3D and augmented reality, the company tore off its bootstraps with a $10 million funding round. Threekit has since raised an additional $20 million, but Rizkallah said the impact her team makes goes far beyond its role in the funding process.
The impact a finance team has on a company can sometimes go unnoticed. How do you ensure your team is guiding the business instead of just reporting on it?
We look at financial reporting as the starting point for guiding the business. Our first step is to ensure our reports are presented in a clear and concise manner. Then we begin our analysis, including looking at key metrics to guide us on where we need to dig deeper. That becomes the starting point for conversations with each business unit to understand what actually happened. Together we'll discuss how to get these metrics to trend toward where we want to see them.
We look at financial reporting as the starting point for guiding the business."

You joined Threekit in November 2018, and the company announced a $10 million funding round two months later, followed by a $20 million round in November 2019. When it comes to the funding process, how do you prepare your team?
From my team's perspective, their most impactful work occurs during due diligence. Because we're in a fast-paced growth stage, the request for diligence and ad hoc reports comes from multiple groups for various purposes and with little notice. We maintain certain reports as a best practice, as well as to stay prepared. As a large part of financial diligence requests revolve around sales and revenue, so do these reports.
Chicago's tech community is known for being close-knit and supportive. How has your network impacted your work at Threekit?
My network, specifically the Next Series Club, has truly been invaluable. The knowledge-sharing is tremendous and I've been able to save time and money by reaching out to the group for opinions on issues big and small. What's most valuable, however, is hearing the issues others in the group bring up that I haven't yet encountered. This has helped me stay ahead of situations to come.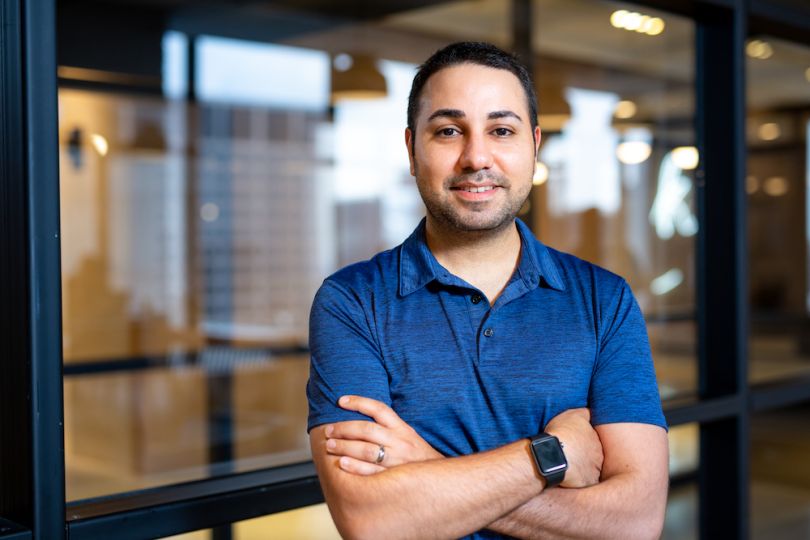 George Nissan, Director of Finance at BenchPrep
BenchPrep has been busy since George Nissan joined the edtech company as director of finance in late 2017. Since Nissan came aboard, the company has nearly doubled its headcount, moved into a new office in the Willis Tower and raised a $20 million Series C. Nissan shared just how much work goes into raising such a large round of funding. 
 
Can you talk about the biggest challenge BenchPrep faced when raising its Series C?
One of the largest was ensuring we brought in the right partners who truly understood our company, business model and industry to help us get to that next level. Ultimately, we wound up with two great new investors, but it was a long journey to get there. When it comes to key takeaways, the biggest thing is to make sure you prioritize spending the necessary time upfront to pre-screen potential partners so that you can get down to your final candidates as quickly as possible.
Find networking groups and events where you can meet people to share ideas with, talk through common challenges and learn from."

When it comes to fundraising, what are the most important factors a finance team should consider before starting the process?
Make sure you've allocated the necessary bandwidth for the process. Identify the key resources that will be needed and what limitations exist on your team. Then, create a plan for filling any gaps that might hinder your ability to have as smooth and efficient a process as possible. Also, make sure everyone is aligned on the desired end result, and that the management team and other key stakeholders understand everything the process entails and what's expected of them.
When it comes to building a network in Chicago's tech community, what's your approach? 
It's important to push yourself to be social and get out of your comfort zone. Find networking groups and events where you can meet people to share ideas with, talk through common challenges and learn from. My experience with the Next Series Club has been extremely beneficial, not only for expanding my network within the Chicago tech community, but also for finding people in similar stages of their careers who have fresh and different perspectives about both day-to-day operations and big-picture items.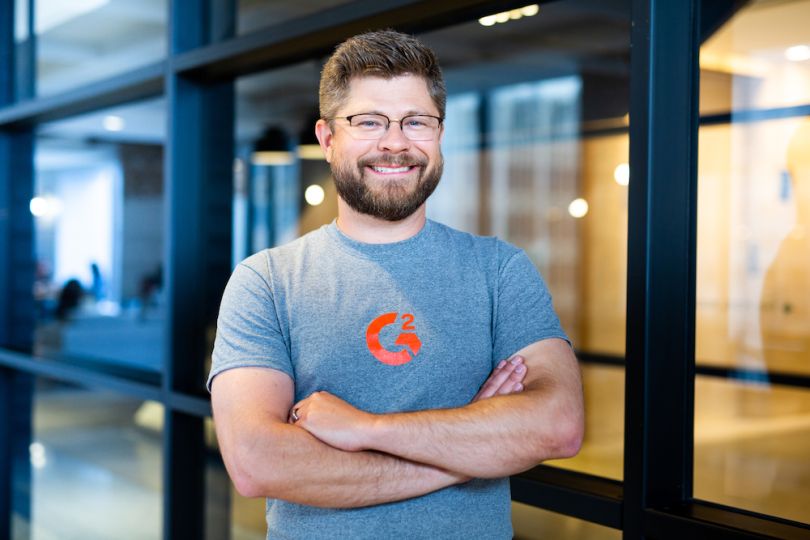 Ted Weitzel, VP of Finance and Operations at G2
Ted Weitzel knows the funding process extremely well. Since he joined G2 in 2014, the business and software reviews site has raised almost $100 million from venture capital firms. While Weitzel has extensive experience closing deals, his team's current priorities are more global in scope.
Besides the dollar amounts, what was the biggest difference between G2's Series B and Series C rounds?
The biggest difference between the rounds wasn't the time to close, as both closed very swiftly. It wasn't finding the right investors, either. Our investors are great and we had prior relationships with all of them. Coming to an agreement on the term sheet and due diligence also weren't issues. The biggest difference was the increased emphasis put on deploying the capital from our Series C round while also staying within the "metric guardrails" of a top-tier growth company. 
I have my own personal diligence lists and ask my team to do annual mock diligence run-throughs."

Once a term sheet is signed, you're responsible for closing the round as fast as possible. How do you prepare for this moment, and who is involved in this process?
Once the term sheet is signed, it's diligence time! I have my own personal diligence lists and ask my team to do annual mock diligence run-throughs. This keeps us organized and ready to go in the event of a fundraising round or sale. Due to the confidential nature of fundraising and sales, it isn't always easy or right to pull a lot of people into the process. By utilizing the mock diligence run-throughs, I either have or can self-service most of what needs to be delivered. This way we can limit the people involved to "need to know."
What is the biggest challenge your team is solving at the moment?
Going global: We have gone from a single entity in the United States to six: two in the U.S. and four abroad. Four of those entities were added through acquisitions. This global growth has been felt by all of the teams that I lead. 
Our finance and accounting teams are hard at work rolling out a multi-entity and multi-currency ERP system, as well as trying to integrate and consolidate all of our subsidiaries in time for our annual audit deadline. Our legal team is digesting all of the employment, regulatory, compliance and data privacy issues that go along with operating in various geographies. Our technology team is solving the challenge of security and technology enablement, and the facilities team has rolled out five new offices.