Team members at the consultancy Aptitive help clients build predictive analytics into their internal processes and build out custom cloud-based data warehouses, among other services. And dscout's team develops software that enables clients to create video-based user research campaigns and glean actionable insights from them. 
While dedicated techies might be familiar with what these companies are doing, they probably don't know that Aptitive has an equal number of men and women in technical roles, or that dscout's team actually uses their own product. But that's what we're here for.
We spoke with team members from seven local tech companies about what candidates could expect from joining their teams. Some themes we saw? Collaboration and camaraderie.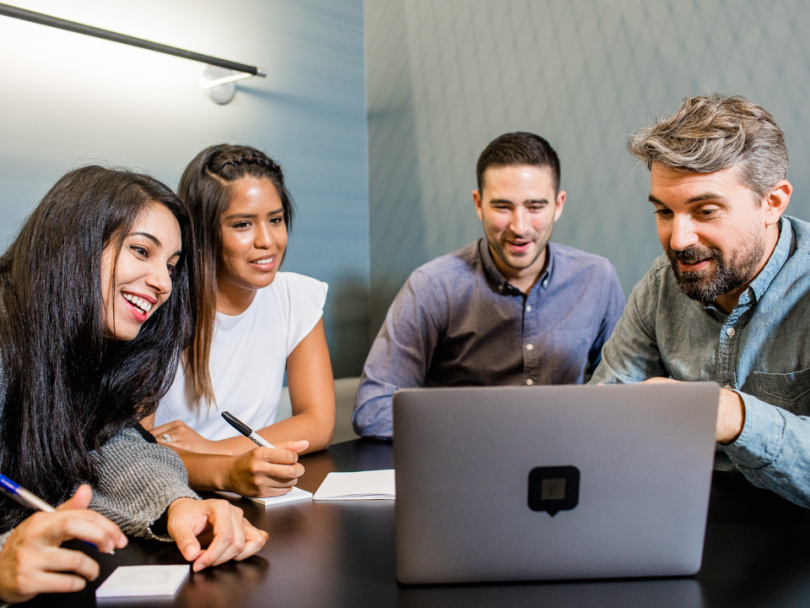 Companies use dscout's software to research how customers use and benefit from their products and offerings. Internally, Talent Specialist Carolyn Wahlen said the platform is used to help team members learn how their colleagues are employing their provided education stipends to advance their professional knowledge. 
What's one thing that would surprise people about your company?
Research is at the core of everything we do. Our studio and customer success teams are experienced researchers, but we also like to "eat our own dog food." We use our product internally for a variety of different reasons. For example, my team runs a project on our platform for teammates to share their use of our education stipend. Another example is our "One Thing" project, which is an annual opportunity to give feedback on things like culture, benefits and processes across the organization.
What's one trait all the members of your team share?
A common theme that exists among a lot of my colleagues is curiosity, particularly wanting to learn things outside our day-to-day work and learn from each other as well. An example of this is our monthly "Tuesday Tea" event in which a teammate will volunteer to present about an interest they have. We've had folks present about home-brewing beer, physics and swing dancing. I think this does a great job of showcasing the innate curiosity that exists here, and how we support one another in that.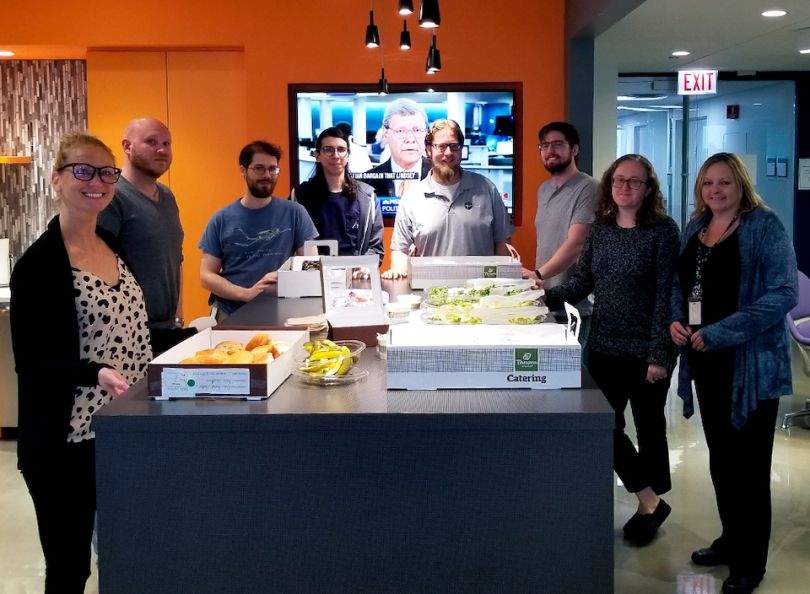 Steve Kelliher said it might shock people to know how long some of his colleagues have worked at CSC Corptax. The manager of international content management design cited "ownership" as one of the key reasons employees don't want to leave.
What's one thing that would surprise people about your company?
Solidarity. The team I work with hasn't experienced much turnover. I've been working with two of the same guys for almost 20 years since I've been here. Someone in our group that worked with us 20 years ago went somewhere else and came back. So it's been like getting the gang back together. I think the reason people stay so long is that we have a sense of ownership and take pride in our work.
What's one trait all the members of your team share?
We're all willing to learn new things and share our knowledge. In our roles, you quickly see that you don't get a whole lot done on your own; you need to work as a team. Being patient with others as you're transferring knowledge is the best way to move ahead here.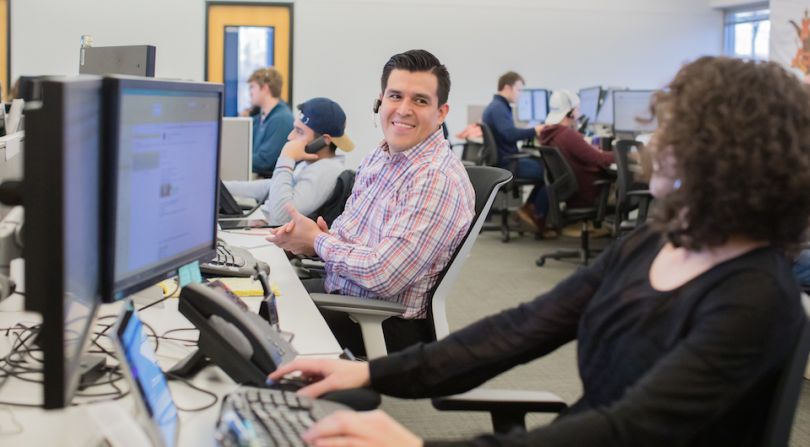 Customer Sales Manager Matt Battaglia said there's a motto that unites the team members at logistics company MoLo Solutions. The phrase spurs staff to work efficiently to help one another and support those they serve in the industry. 
What's one thing that would surprise people about your company?
I think people would be surprised to learn how a simple and consistent approach to our business is the key to our success: "Treat each other with respect and do things the right way."
We want to provide great experiences in the industry by living up to our word. Internally, that means treating each other with respect and acting on behalf of the team rather than the individual. For our customers, that means living up to every commitment we make with integrity and honesty. For carriers, that means ensuring that they have a great experience with us and are treated with the utmost respect. Achieving success in these areas does not need to be complicated. It takes consistency and grit, and our team refuses to waiver from this mentality.
What's one trait all the members of your team share?
Our business' foundation is built on teamwork. Our floor is made up of over 200 like-minded individuals, all driven to serve carriers and customers alike. We have different backgrounds but are united by the same core values.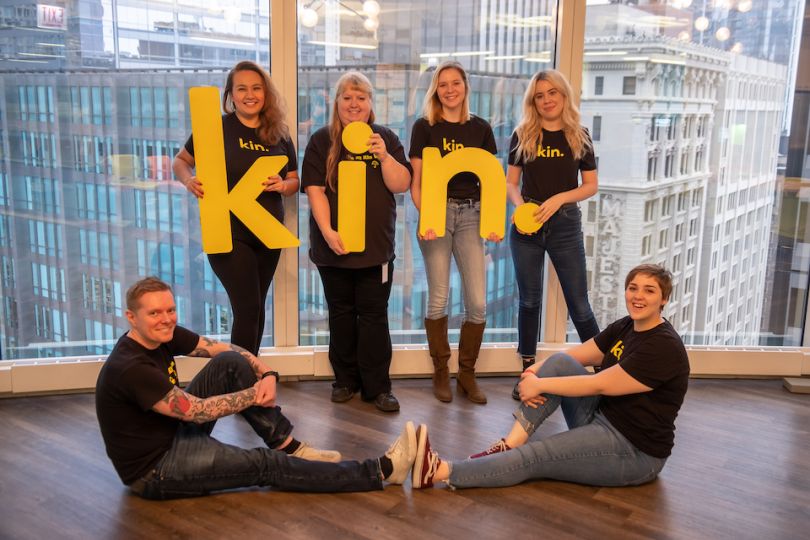 Kin Insurance's CTO and Co-Founder Lucas Ward said working for a company made up of diverse individuals complements the work they're doing at the home insurance company.
What's one thing that would surprise people about your company?
We have a wide array of professional backgrounds at our company. Some of us have built and sold our own companies before working at Kin. Some of us are self-taught and others have master's degrees in an area of expertise. And many of our employees have interesting side hustles and hobbies like photography, poetry and music. We all bring something unique to the table, and it complements the work we're doing. 
What's one trait all the members of your team share?
One of the key traits I look for in a new hire is emotional maturity. Working at a startup can be challenging, especially if you don't have self-awareness about whether this environment is a good fit for you. 
I always ask potential hires: "Could you, should you, would you work at a startup?" I'm getting at whether they thrive in an unstructured environment and if their long-term goals align with working here. We need people on our team who are excited by these prospects, not daunted by them.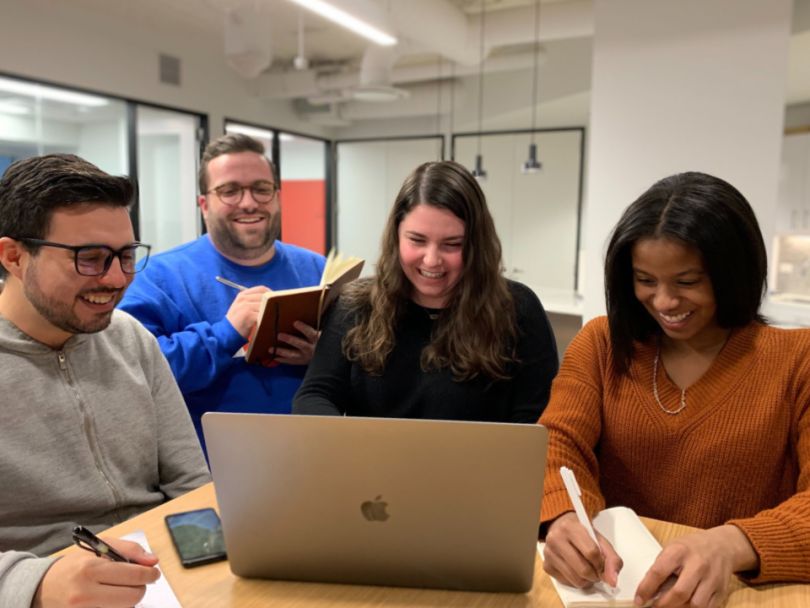 A lack of hierarchy supports a democratic work environment at Club Automation, a provider of health, fitness and wellness center management software, said Senior VP of Services Brittany Richards. The culture promotes the idea that staff are working as a collective of professionals rather than superiors working with their subordinates. 
What's one thing that would surprise people about your company?
We are passionate about coming together as a true team. That means leaving titles at the door and collectively solving problems and delivering great experiences for our team members and our customers. You don't work for me, you work with me and alongside me every day. This, "get your hands dirty" mindset has fueled our culture and I'm excited to return to it every morning.
There's an understanding that there is always room for improvement and always an opportunity to be better.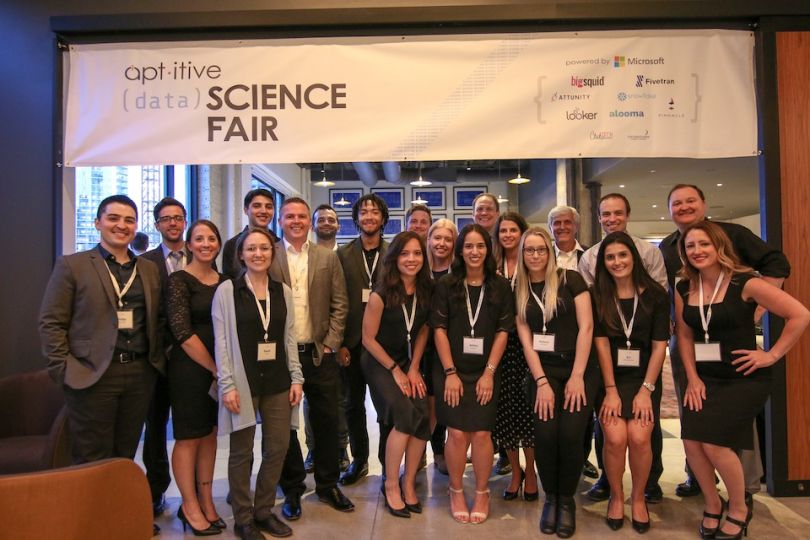 Staff at Aptitive support one another on projects as well as life outside work. CTO Fred Bliss said the diverse workforce at the data-based consultancy firm is made up of individuals that are quick to help one another however they can.
What's one thing that would surprise people about your company?
We have an equal mix of men and women in technical roles. In a heavily male-dominated industry, we're proud that we have a team with diverse insights and different technical problem-solving abilities.
What's one trait all the members of your team share?
We are a "raise your hand" company. Everyone is eager to get involved and help one another on client projects, internal initiatives or even by offering personal advice.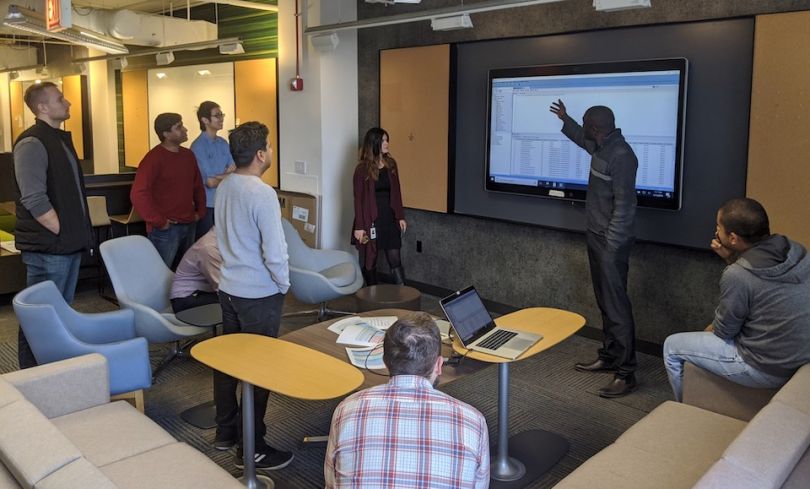 CCC's Senior Director of Product Development Kamal Choubkha said team members at the company can look forward to working on projects that involve AI and forming partnerships with original equipment manufacturers. The startup works to link two important parties following auto accidents: insurers and repair shops. 
What's one thing that would surprise people about your company?
Our SaaS solutions connect over 24,000 repair facilities with more than 100 insurance companies, including State Farm, All State, Geico, Farmers and many others. 
We have several patents for AI-based solutions published, with the most recent being for a tool that generates heatmaps from pictures of a damaged vehicle. We are also expanding our footprint in the OEM market with telematics-based solutions.