Built In Chicago's 50 Startups to Watch
Technology is Chicago's fastest-growing industry sector, having grown more 270 percent over the last decade, according to World Business Chicago.
Smaller startups entering the city's tech scene are shaping everything from mental health care to cryptocurrency trading to vehicle leasing. We found 50 such companies that are growing quickly.
Brett Quillen contributed in writing this report.
Top Chicago Tech Startups to Watch
Cameo
Livly
BrokerX
Clearstep
FRST
Journey Foods
Mavely
Omega Grid
The Small Exchange
Zerv

PatientIQ is a fast growing health tech company empowering healthcare providers, industry, researchers, and others to collaborate on the mission to improve patient outcomes.
PatientIQ is headquartered in Chicago and backed by top-tier west coast venture capital, major hospital investors, and others.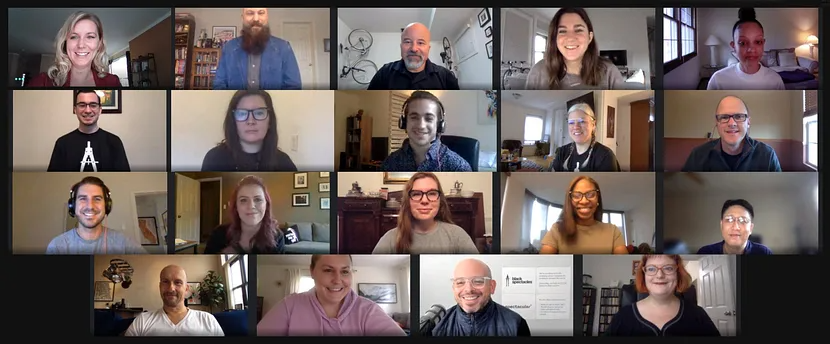 Not all aspiring architects have time to study at the library. Black Spectacles is an online educational platform that offers ARE exam prep and software curricula. For aspiring architects looking to advance their careers, Black Spectacles is the only NCARB-approved test prep provider for all six divisions of the ARE. Customer Service Manager Elaine Deveney said you don't need a background in architecture to be a valuable employee, though.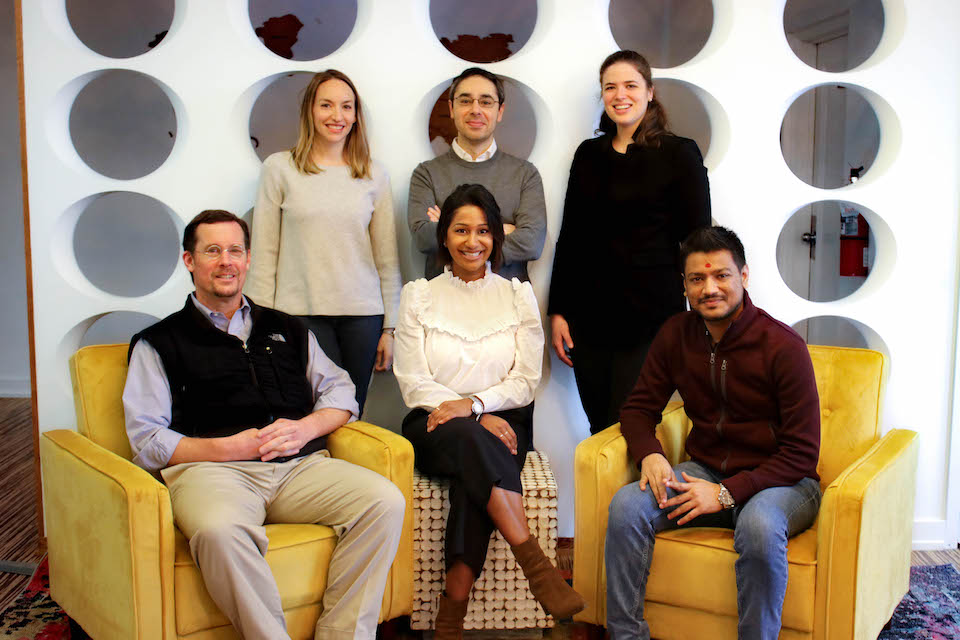 Cohesion aims to usher in a new wave of connectivity within commercial real estate buildings. The startup's IoT platform integrates systems, streamlines operations and connects communities for property owners, managers and tenants. Features include access control, maintenance and HVAC management, visitor management, amenity reservations, communications and many others. The platform also has a patents-pending digital twin that simulates what's happening inside a property based on building data and variables like human actions, and even the weather, to feed actionable insights back to the building. Cohesion has already been deployed in 2.2 million-square-feet of Class A office space, with another 5 million contracted and expected to come this year. The company is also raising its first round of seed funding to scale its operations.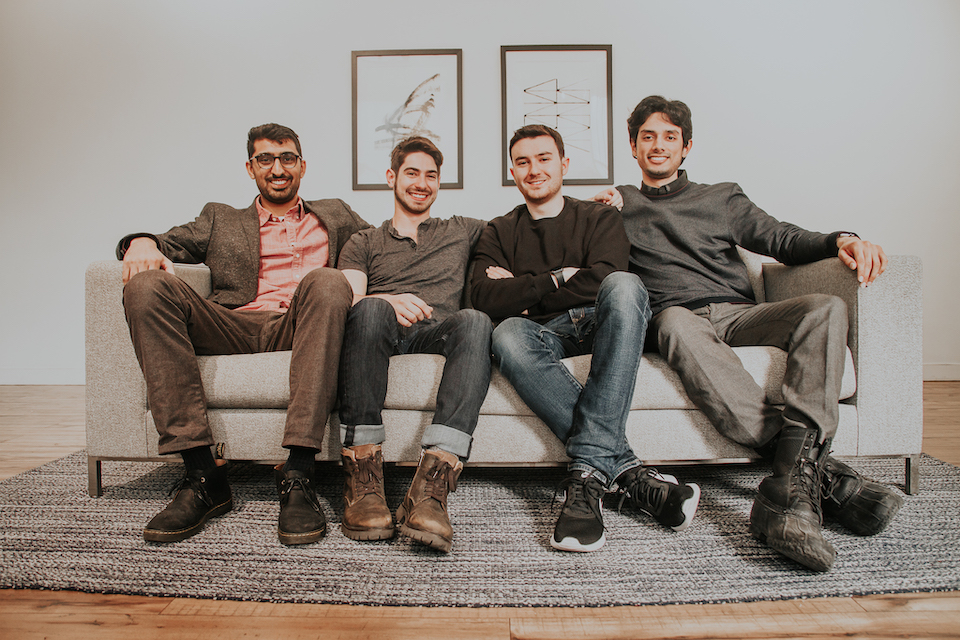 Clearstep wants people to stop googling their symptoms — and assuming the worst — every time they feel sick. The company's AI-powered platform is designed to replace search engines and help people find the answers and care they need. Users describe their symptoms to a chatbot, which offers recommendations for over-the-counter medicines and assistance in price-checking and scheduling doctor's visits. Clearstep has raised $400,000 in funding and was one of the inaugural members of the Minneapolis-based and Techstars-run UnitedHealthcare Accelerator.
Did you know some energy brokers still use Excel sheets and sometimes write reports by hand? Leaders at BrokerX said the energy brokerage space is full of time-consuming and antiquated processes, which is why they're working to bring the industry into the digital age. The startup's cloud-based system offers a suite of features designed to streamline workflows for energy agents, including a full customer relationship management system, an automation-based pricing engine, a contract generator and a soon-to-be-released analytics suite.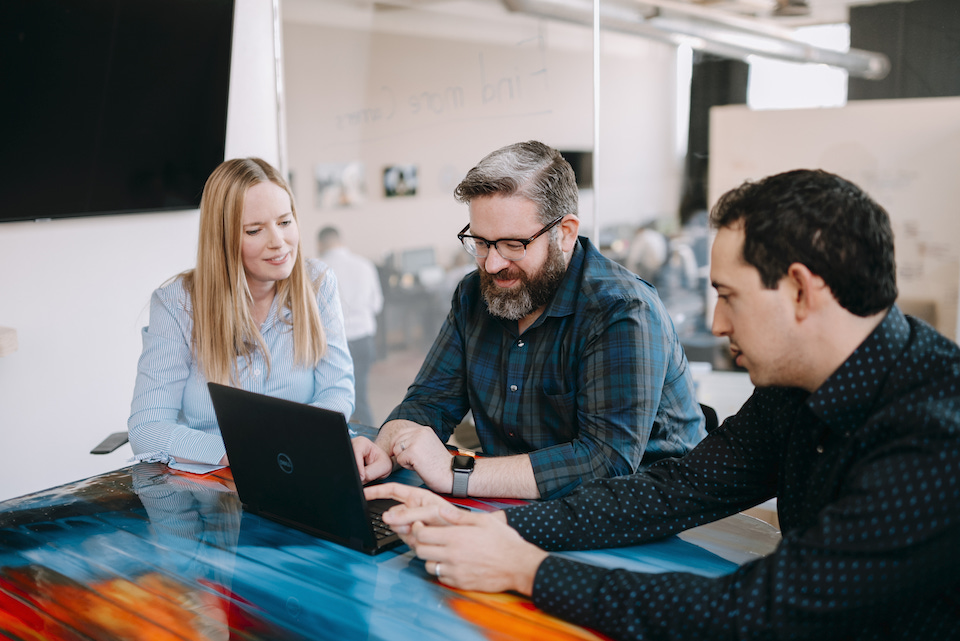 Forager specializes in streamlining cross-border freight operations in Mexico and Canada for carriers and shippers. The company's co-founder is Matt Silver, the son of Coyote Logistics founder Jeff Silver who sold the company to UPS in 2015 for $1.8 billion. The company, which raised a $3.25 million seed round in September, is reportedly using the funding to build out its engineering team and develop its recently-launched flagship platform, SCOUT. The new platform allows for instant pricing and booking of cross-border shipments.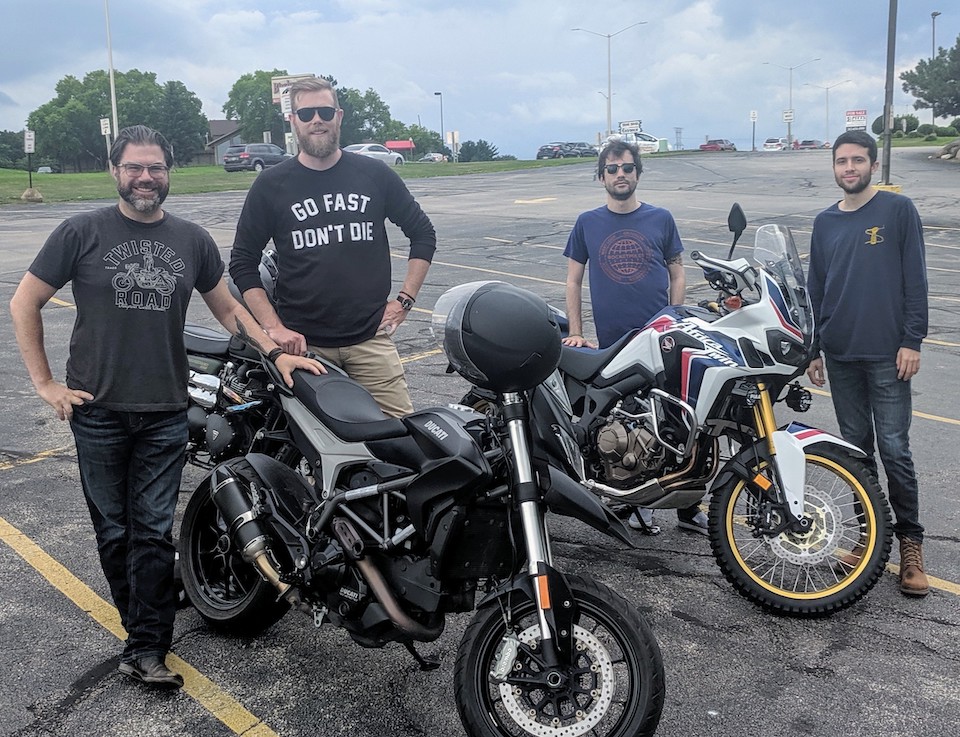 Access to rental cars is considered a given for most, but for motorcyclists, the road to renting has historically been fraught with speed bumps. Founded in 2017, Twisted Road allows owners to list their bikes for rental to prospective riders who, once verified, can search by brand, location or price to find the perfect ride. In just over two years of operation, and with a team of fewer than 10 employees, Twisted Road has seen its platform take root in 49 states. 
For restaurant chefs in need of ostrich filets for their next Saturday night dinner special, Orderve is here to make the ordering process a little easier. The startup offers a marketplace that connects chefs with vendors large and small who sell specific food items in bulk shipments. Dairy, protein and dry goods are searchable by distinctions including "lactose-free," "fair-trade certified," "grass-fed," "hormone-free" and more.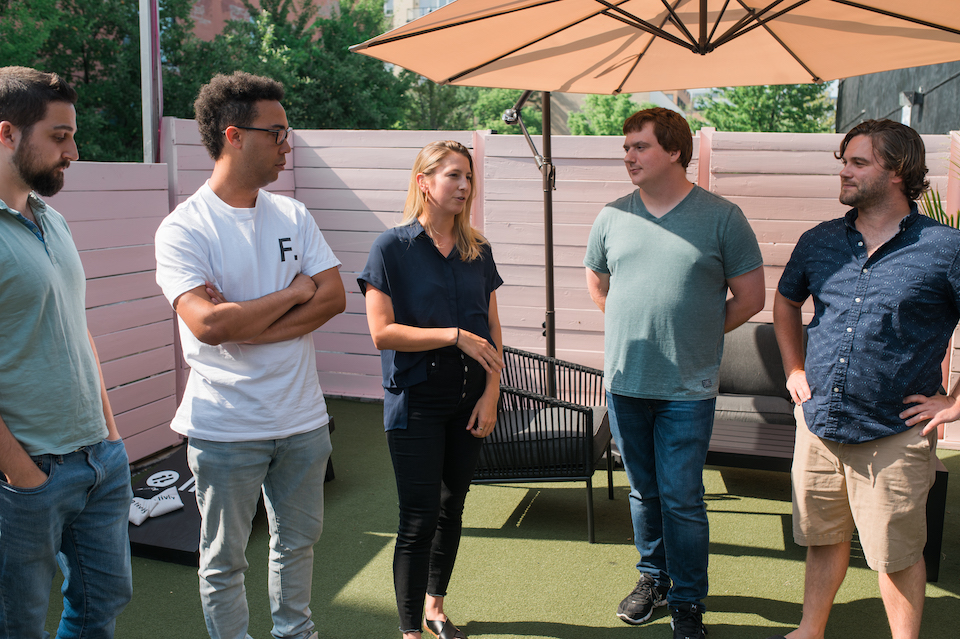 Relationships between property managers and residents can be defined by miscommunication, thanks to outdated tenant portals and antiquated rental payment systems. Livly aims to increase the two parties' ability to coordinate with one another with its self-described "operating system for physical spaces." For residents, Livly offers a single space to manage rent payments, package deliveries and on-demand services. For property managers, the startup offers a communication tool, as well as maintenance and unit status management. The company has grown quickly in the proptech space since its inception, raising $10 million in funding in March and housing 60 employees in its Chicago office.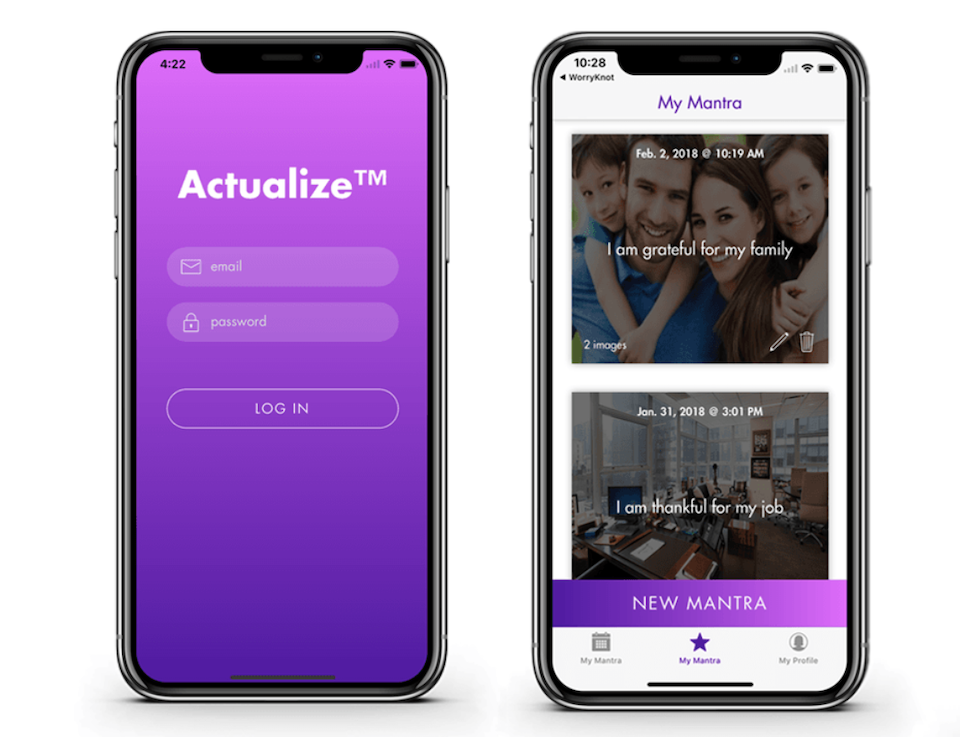 Actualize Therapy's suite of apps is designed to give patients suffering with depression and anxiety mobile-based mental health care. The company produces more than a dozen apps that were built off research conducted by Northwestern University's Center for Behavioral Intervention Technologies. The apps combine live coaching from professionals with teachings that encourage patients to do guided work on their own. Actualize also provides physicians with visibility into how their patients are advancing, and the app's data integrates with a patient's electronic health records. After its founding in 2017, the company raised $1.5 million in funding. Actualize plans to one day expand its offering to include behavioral recommendations that build upon mental health to improve overall health and wellness.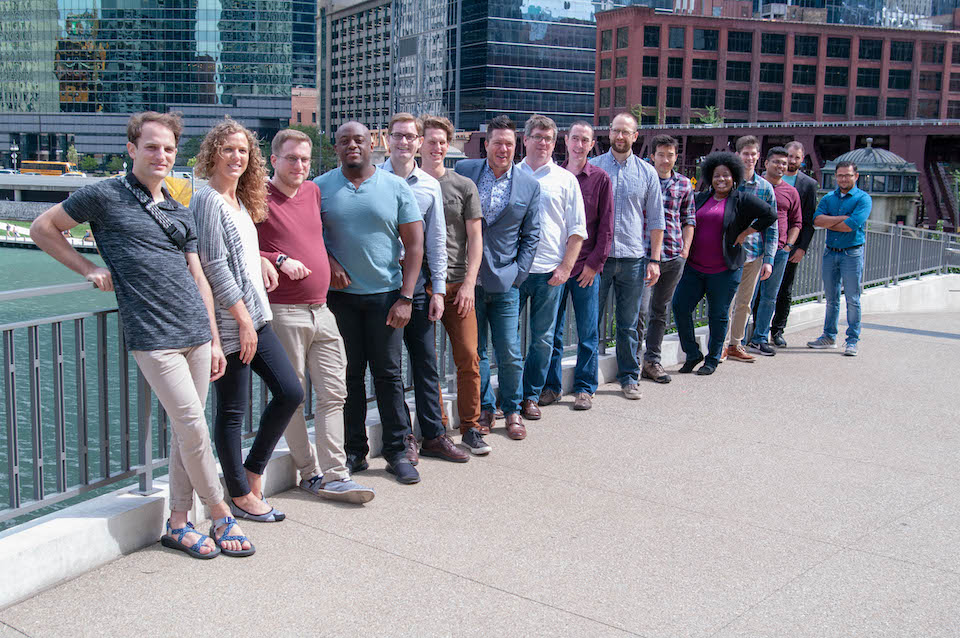 Arturo wants to take property risk management to the skies by using drones and satellite, aerial and ground imagery to assess residential and commercial property characteristics. The data it collects is powered by predictive analytics to give clients that lend, insure or invest in properties the ability to minimize risk and determine market patterns. The company is a spin-out of American Family Insurance and has a team of around 24 employees. Arturo closed an undisclosed seed funding round last year and emerged from stealth mode.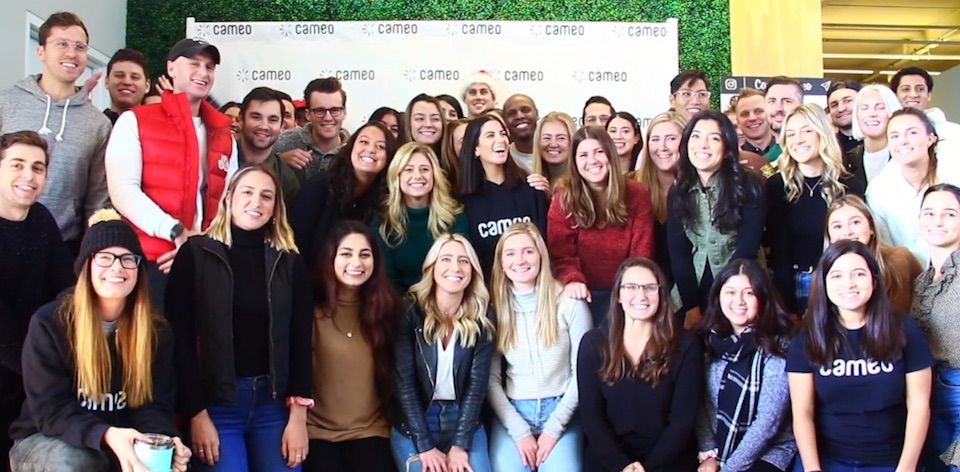 Snoop Dogg, Manny Pacquiao, and Marlon and Shawn Wayans are but a few of the more than 15,000 celebrities you can receive a video message from via Cameo. The company's platform enables famous individuals to send custom video messages to paying users. Since its founding in 2017, the company has been moving quickly: amassing and growing its substantial celebrity base, facilitating upward of 30,000 messages, hiring more than 100 employees and raising over $65 million in total funding. Following a $50 million Series B in June of 2019, the company plans to expand the platform's reach internationally and further its domestic scaling efforts.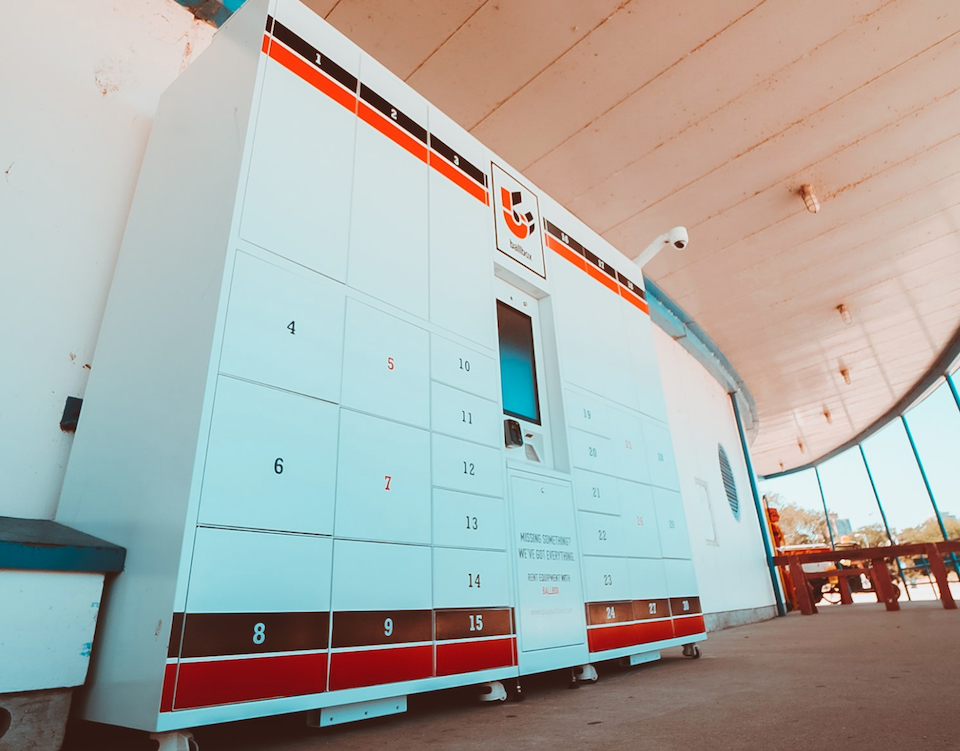 There's a lot of planning that goes into a day at the beach or park. With so many items to remember to bring — sunscreen, food, towels and more — it can be easy to forget something vital. BallBox wants to ease the pains of packing by offering locker-style kiosks filled with outdoor-ready items. Users can select the items they wish to rent — like volleyballs, Bluetooth speakers or swimming goggles — and pay via credit card on the locker's touch screen. Items are then presented to the renter, who can also use the locker for storing their own equipment. Following a seed funding of $315,000, BallBox installed a locker unit at North Avenue beach last summer, as well as one in Fort Lauderdale, Florida. The company plans to extend its service to parks, hotels, apartment complexes and other public areas in the future.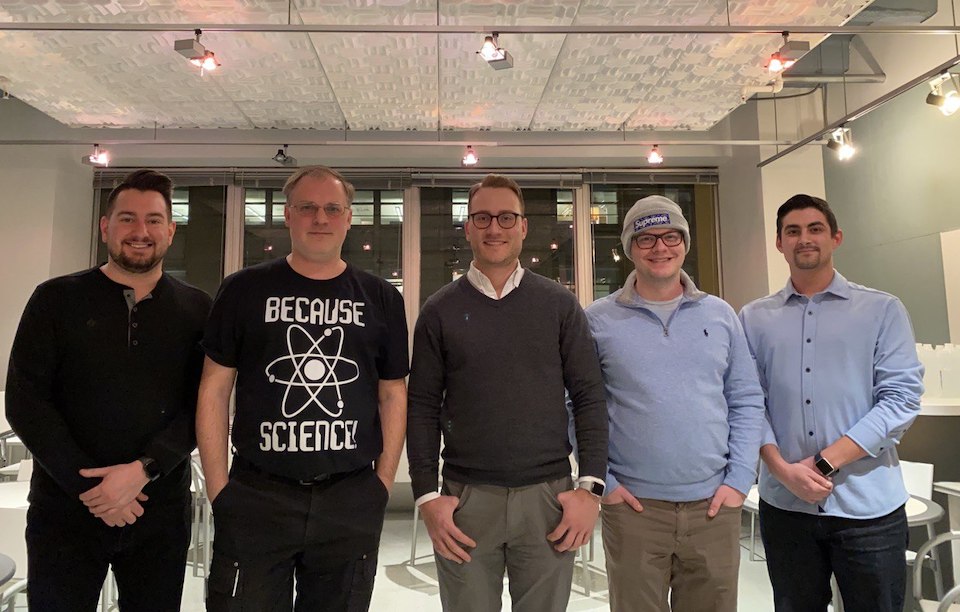 Trading in traditional markets has some sense of stability, with its up-to-the-second updates and regulations. Beaxy Exchange is a trading platform aimed at making cryptocurrency management and exchanges as viable as traditional trading. The platform launched last June — 60,000 people signed up pre-launch — and gave users the capability to trade nine order types across 43 states and 185 countries. It runs on OneMarketData technology, which is also used by NASDAQ, Bloomberg and other trading networks. Additionally, the company implements security measures that comply with stock market and banking regulations. Beaxy has raised $8 million in funding to date.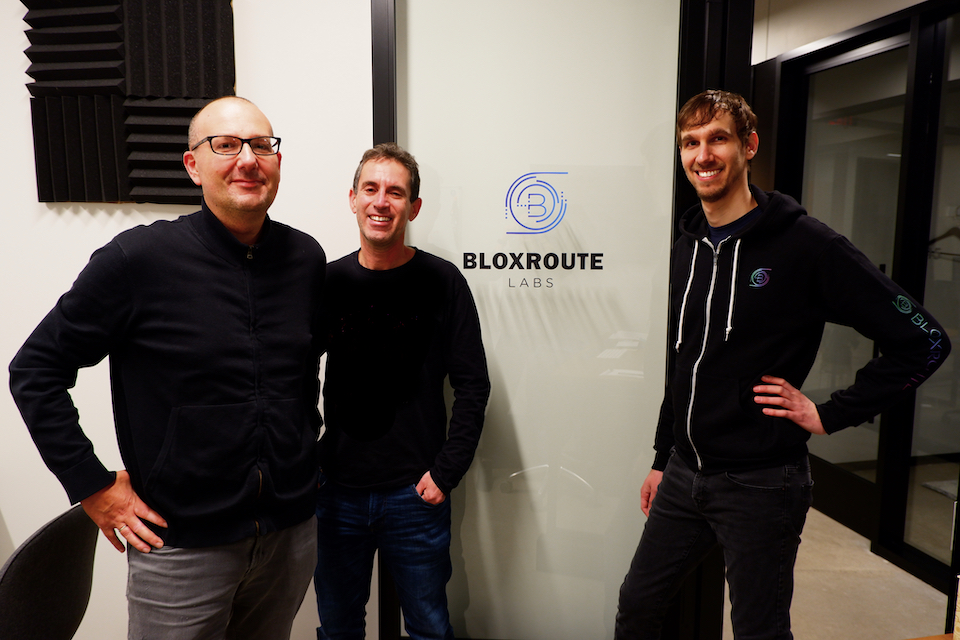 BloXroute Labs works to scale the on-chain transaction capabilities of blockchains (think thousands of transactions per second) without changing their protocol. The company recently launched the first version of its blockchain distribution network, which uses techniques like internal caching, cut-through routing and optimized topology to propagate blocks and transactions more quickly. The bloXroute team has scaled from five to 20 people since early 2018 and is currently hiring additional staff to service the more than half-dozen blockchains on the platform. BloXroute raised a $10 million Series B in May and has plans to add more features and blockchain projects.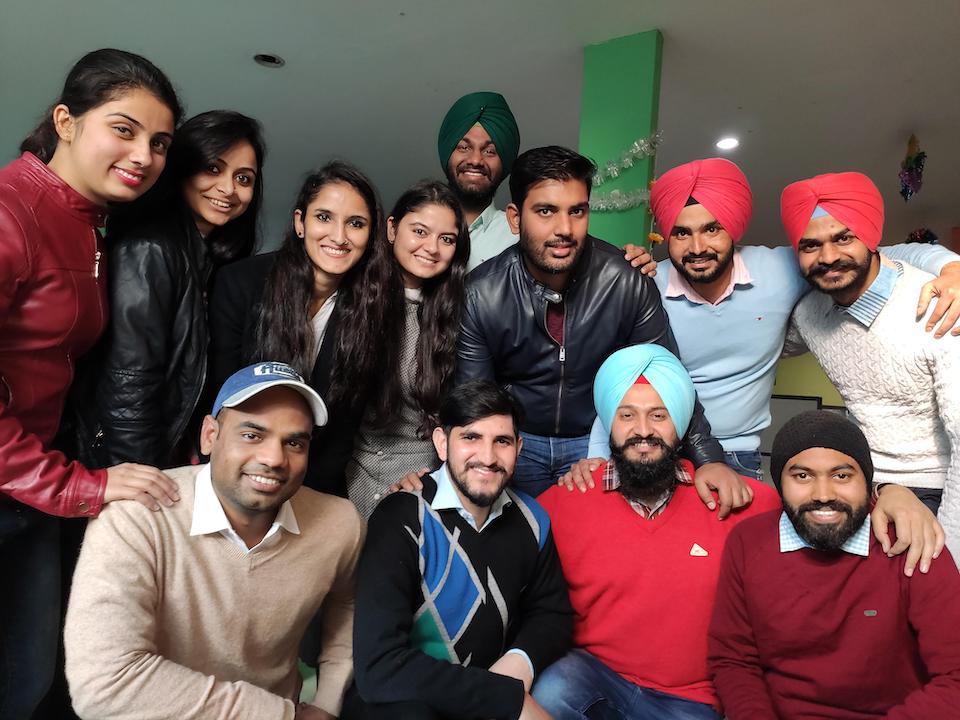 For service businesses looking for a tool to help them scale, stay organized and digitize their operations, BookingKoala has emerged to help. Founded in 2017, BookingKoala offers a number of marketing, management and organizational features for service-based businesses operated by home cleaners, barbers and pet groomers. Prospective users can choose between starter, growing and premium packages, each with a progressively more robust selection of features. The company has seen incremental seed funding since its founding.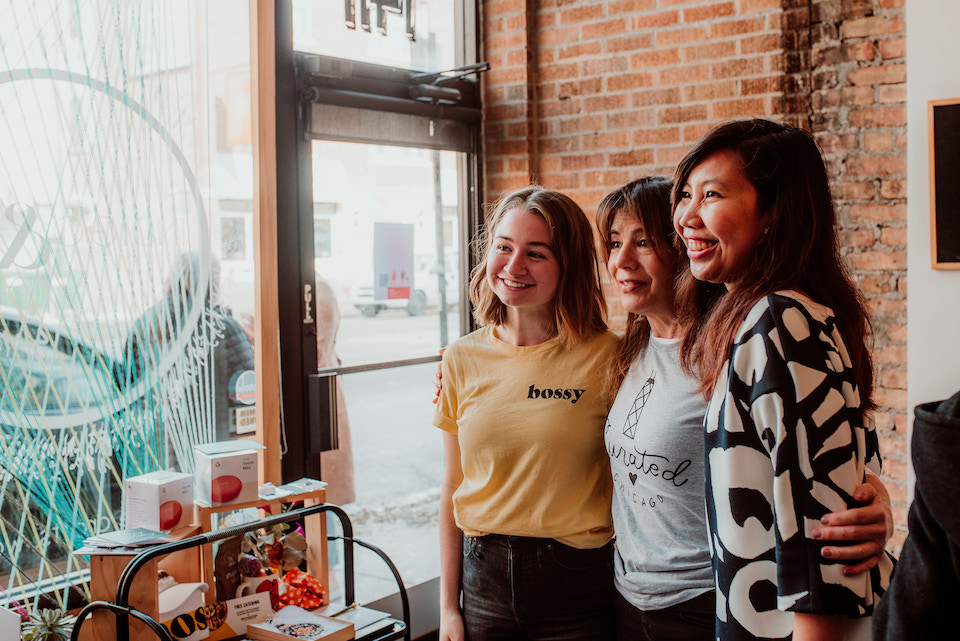 Where you spend your money matters, and Bossy Chicago's platform serves as a directory for users to connect with local women- and non-binary-owned small businesses. Bossy's aim is to shift the purchasing power of its users toward businesses run by traditionally marginalized groups. The bootstrapped platform hosts more than 400 online and physical businesses across retail, food and beverage, fitness and more. Bossy is looking to expand to other cities in the future.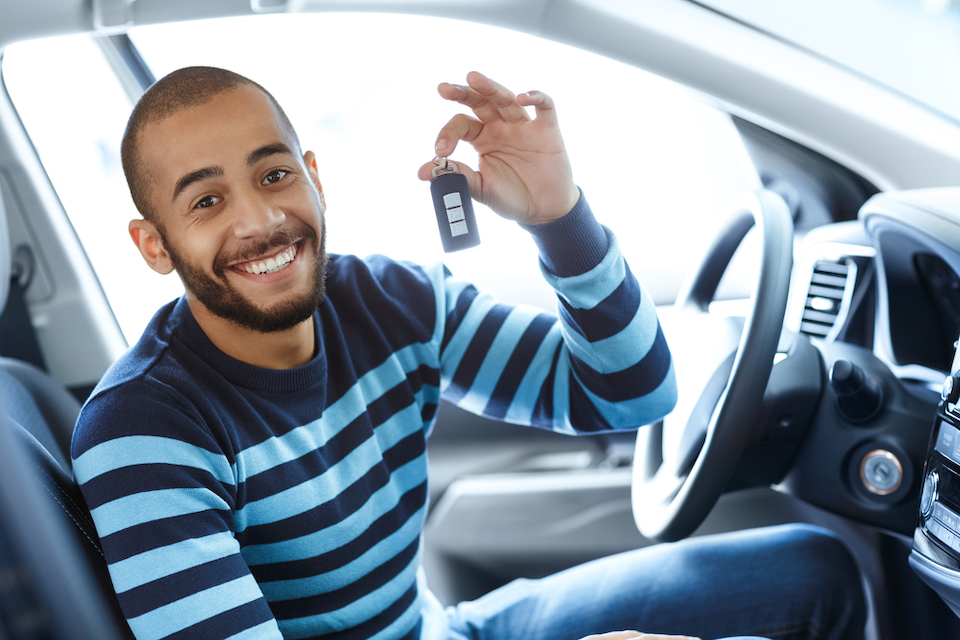 Carlease is a multi-faceted vehicle-leasing company and services provider. Consumers and businesses can use the web-based platform to get transparent pricing on vehicles based on their needs and budgets. The company automates processes like finding the lowest rates for desired vehicles and adding manufacturer and dealer incentives to every lease. Carlease also has the capability to deliver chosen vehicles to homes and offices, and offers an end-to-end fleet management platform for car-leasing businesses. The company raised a $3.5 million funding round in 2018. It currently serves users in the Upper Midwest but has plans to extend its reach nationally.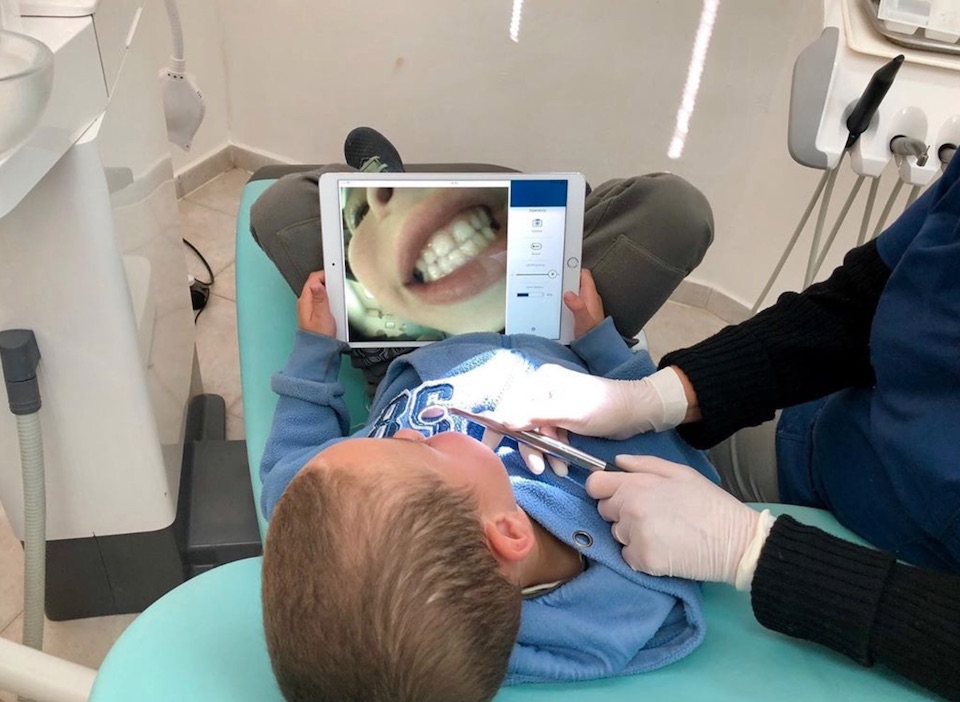 Many people do not enjoy dentist visits, which is why Dental SMARTmirror is working to make the experience more high-tech and efficient for dentists and patients. The company produces a Wi-Fi-enabled handheld mirror capable of streaming 400-by-400 resolution videos. The device gives dentists and patients greater visibility into oral care at 30 frames per second. The mirror has 36 LEDs with adjustable intensity and 12-times magnification coming from a fog- and scratch-resistant lens. Dentists can manage the device through an iPad app, which integrates with the office's practice management software. New features are in development, and the company is currently running a pilot program with dentists worldwide to get feedback on the device.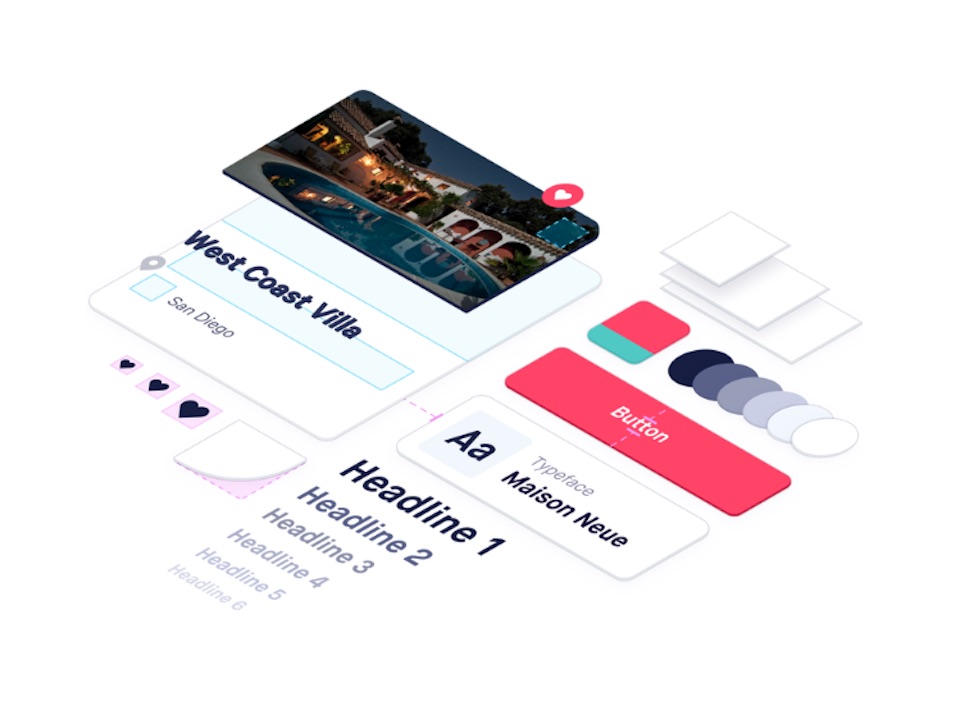 Need an app but don't have time to learn code or hire a developer? Draftbit can help. The company provides an in-browser platform from which users can efficiently make their own mobile apps. Creation is as easy as dragging and dropping customizable elements where they're needed. Live previews are testable during the building process, and the React Native code is ready to export or publish from the platform. Draftbit — still in beta — was founded in 2018 by three Chicago tech veterans: the former managing director of Techstars Chicago, Brian Luerssen, and two early engineers at Trunk Club and Drivin, Peter Piekarczyk and Donald Hruska, respectively. The growing company raised a $1 million seed round in April.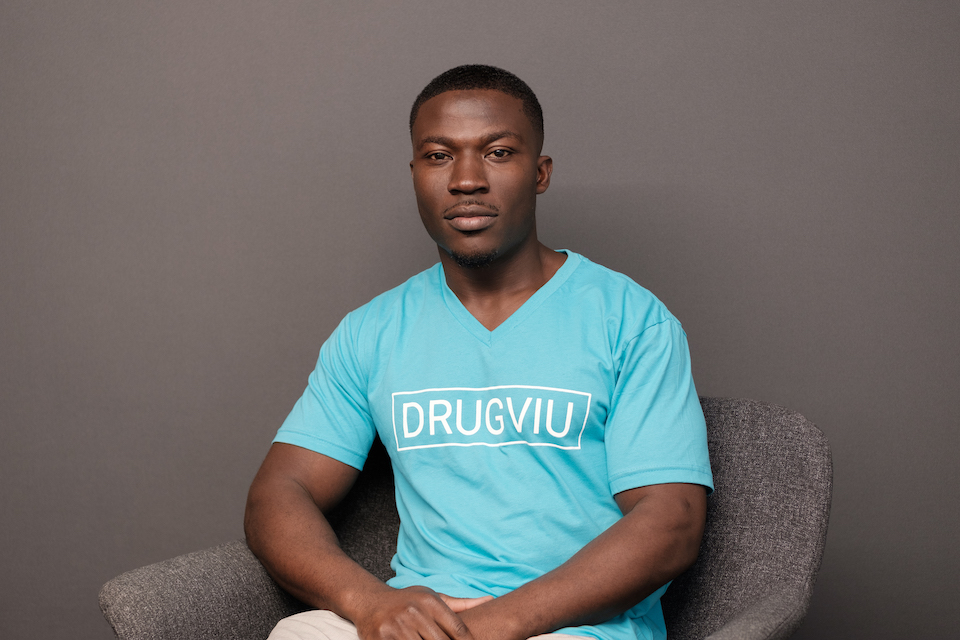 Only 6 percent of clinical trials and medication research involve non-white participants, so it has proven difficult for racial minorities to review their specific experiences using different medications. Drugviu, founded in 2019 by Melanie Igwe and Kwaku Owusu, hopes to foster a community that improves awareness of the effectiveness and side effects for different racial groups when taking under-researched medications. The startup saw a pre-seed funding round of $200,000 in May. Currently, DrugViu is sourcing more minorities into clinical trials and is forming partnerships with clinics and other public health organizations.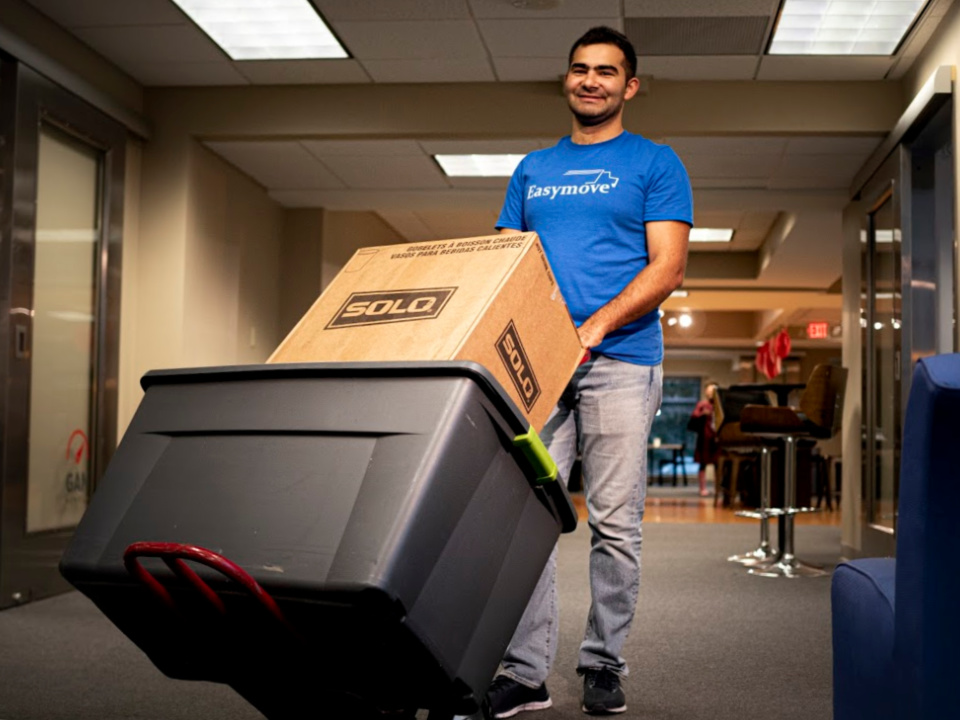 A new year often signifies the opportunity for a fresh start, and what better way to start anew than getting rid of junk? Easymove helps remove unwanted belongings from users' homes. A user simply makes a request through the app, and Easymove dispatches professional movers to complete the process for a negotiated price. The company was founded in 2018 and is currently operating in six cities, with more planned for later this year. Following $100,000 in seed funding, Easymove is hauling in new engineering, operations, marketing and product team members.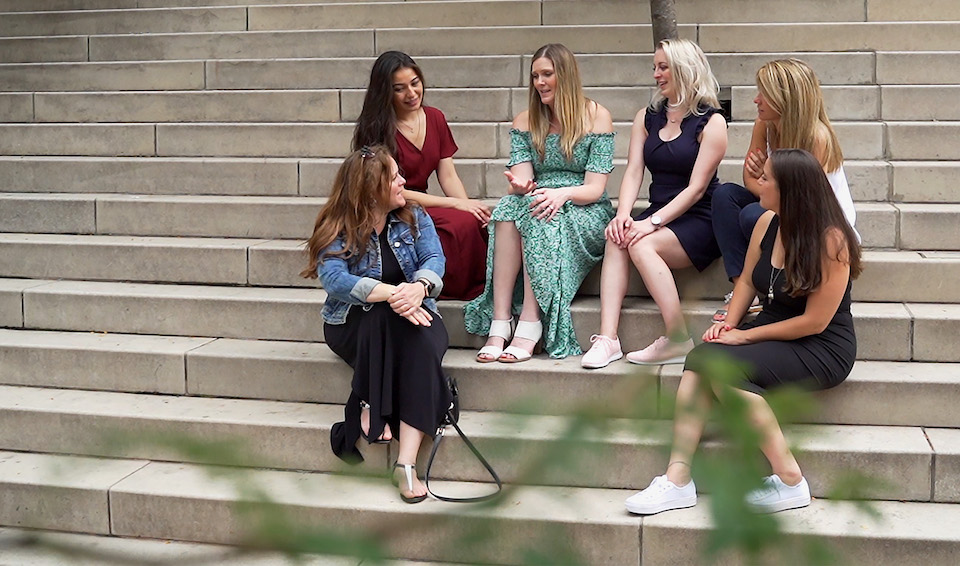 Fertility treatments are becoming increasingly common among couples. But the process is still a sensitive topic to many people who use IVF, which often comes with a hefty out-of-pocket cost. Founded in 2018 by Kathrin Deutschle and Michael Anzola, emBorrow offers eligible users a simple, three-step process to secure fertility procedure financing. It also opens users to a community of people with experience navigating the rigors of fertility treatment and a network of fertility-focused doctors and nurses. The company — a member of 1871's 10th WiSTEM cohort — currently operates in Illinois but is planning expansions to New York, Florida and Texas.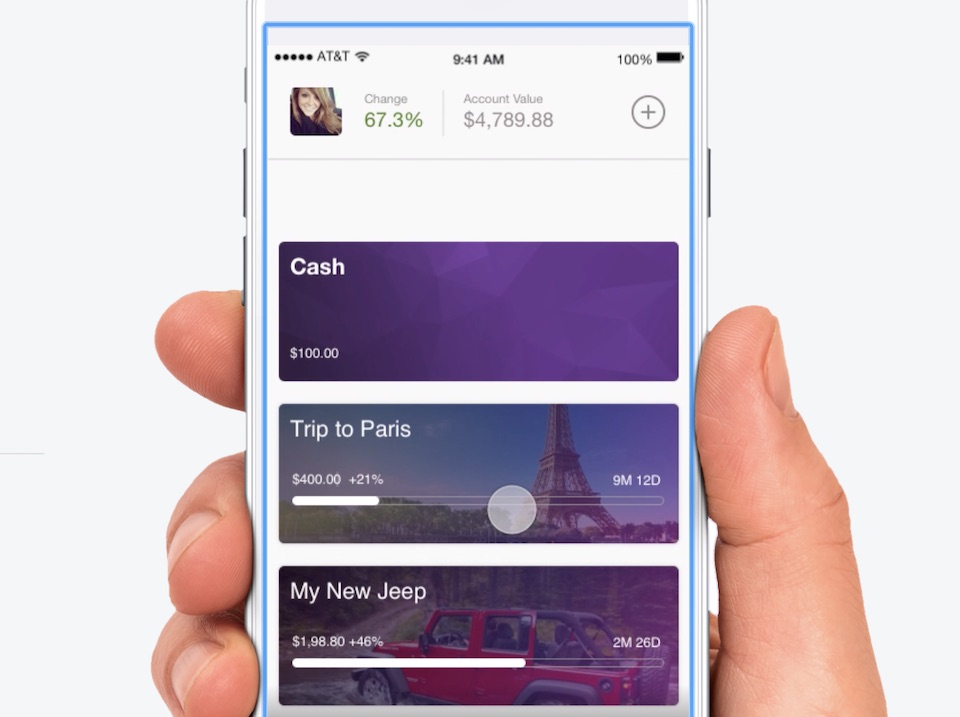 Whether saving for retirement, a vacation or a new bike, users can turn to Evati's investment algorithm to help reach their financial goals. Using Evati's mobile-based platform, consumers set custom targets and add personal funding. Then a financial formula helps invest funds in model portfolios designed by Morningstar Investment Management, a subsidiary of Morningstar, Inc. Investments are continuously monitored and progress toward financial goals is tracked on the platform. Evati works not only as a direct-to-consumer app but also as a white-label service for financial advisors. Since its founding in Evanston in 2017, Evati has raised $1.3 million in seed funding.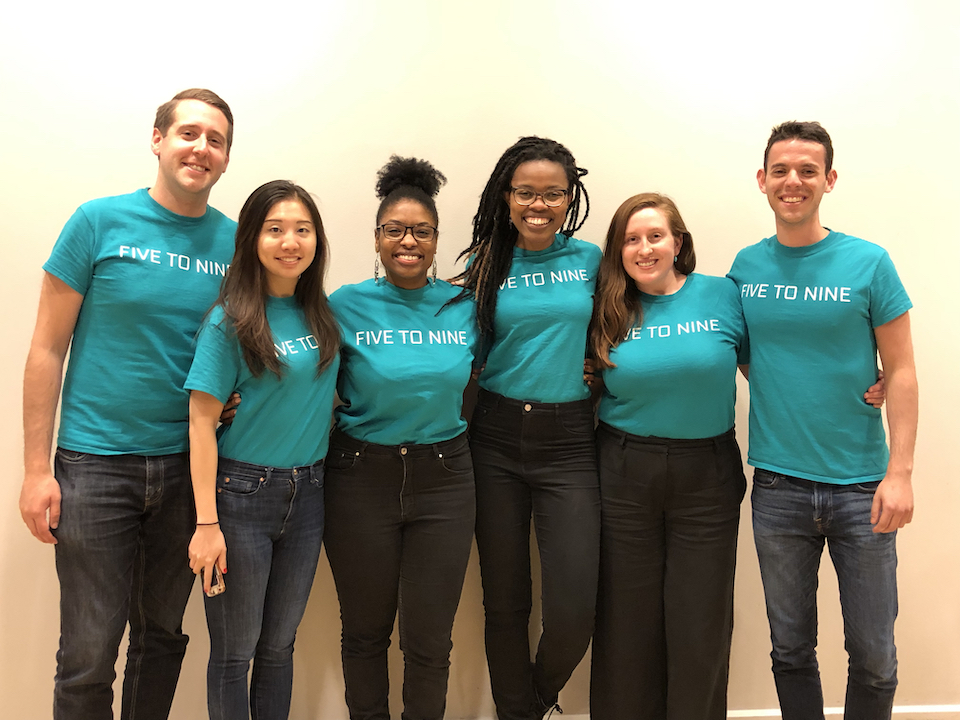 Exactly how impactful are a company's employee resource group events or management workshops? Five to Nine helps businesses discover the answer to that question through its event management and analytics platform. Employees can use the platform to schedule and manage events, as well as integrate and automate workflows across Gmail, Slack and other services. Data, like event participation and feedback, is provided once events conclude. Five to Nine had a big year in 2019, as it raised just over $1 million in seed funding and CEO and Co-Founder Jasmine Shells was recognized on Forbes' "30 Under 30" list.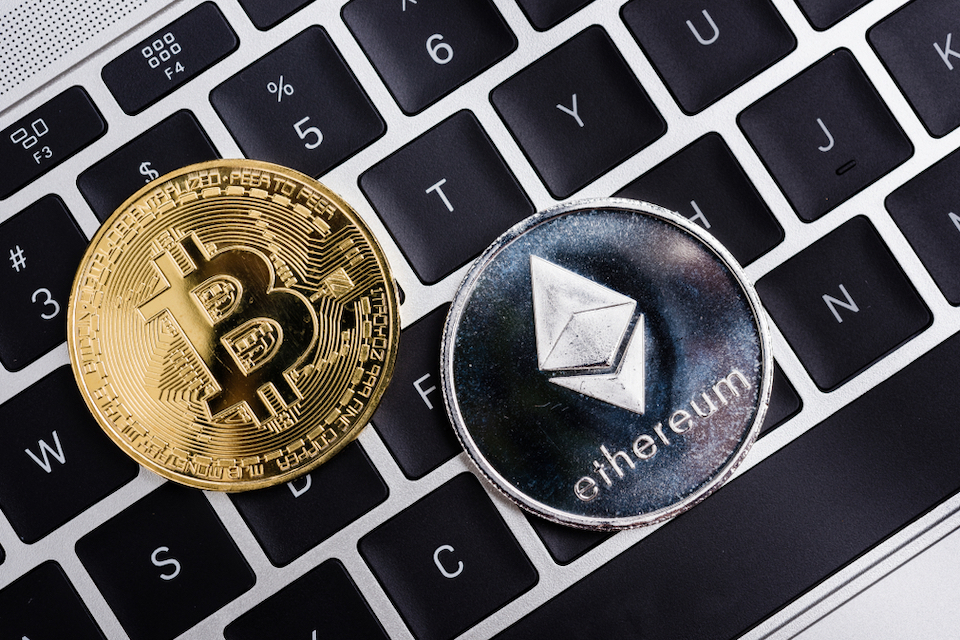 Cryptocurrencies have gained significant traction in the last few years, which is why FRST is offering technology that helps market workers perceive, categorize and act upon market transactions involving digital assets. Founded in 2017 by Jonas Frost and Patrick Gorrell, the FRST platform currently offers enterprise-grade digital asset trading data for both Bitcoin and Ethereum wallets and traders. Termed an "on-chain performance company," FRST created its own nodes for both Bitcoin and Ethereum, enabling companies to understand the intent behind the data on the road to building better trading strategies. The Chicago-based company secured a $3.4 million round of funding in 2018 that it used to further develop its platform and hire additional engineers.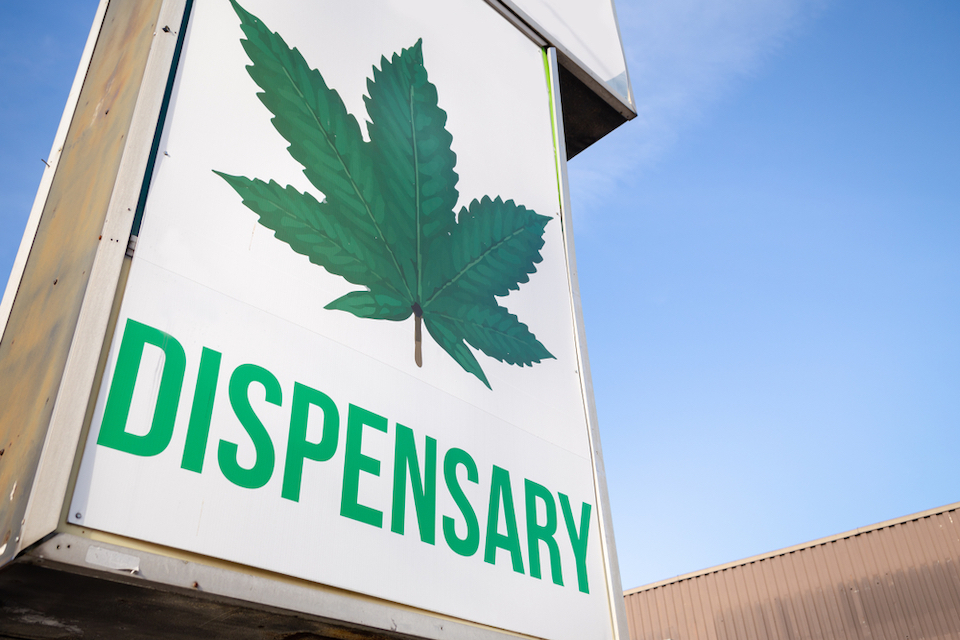 Since 2012, 11 states and Washington D.C. have voted to legalize marijuana for recreational use, with recent legalizations in Illinois and Michigan. This burgeoning industry can be tough for entrepreneurs to navigate, which is where Fyllo comes in. The startup aids CBD and cannabis companies in creating a marketing strategy within the shifting industry. Fyllo's platform uses AI and a proprietary algorithm to monitor federal, state and local rulings in real time, ensuring brands are marketing to the correct demographics to avoid fines and legal action. The company raised a $16 million seed round in September and is currently hiring an additional 20 to 30 people out of its new Fulton Market office.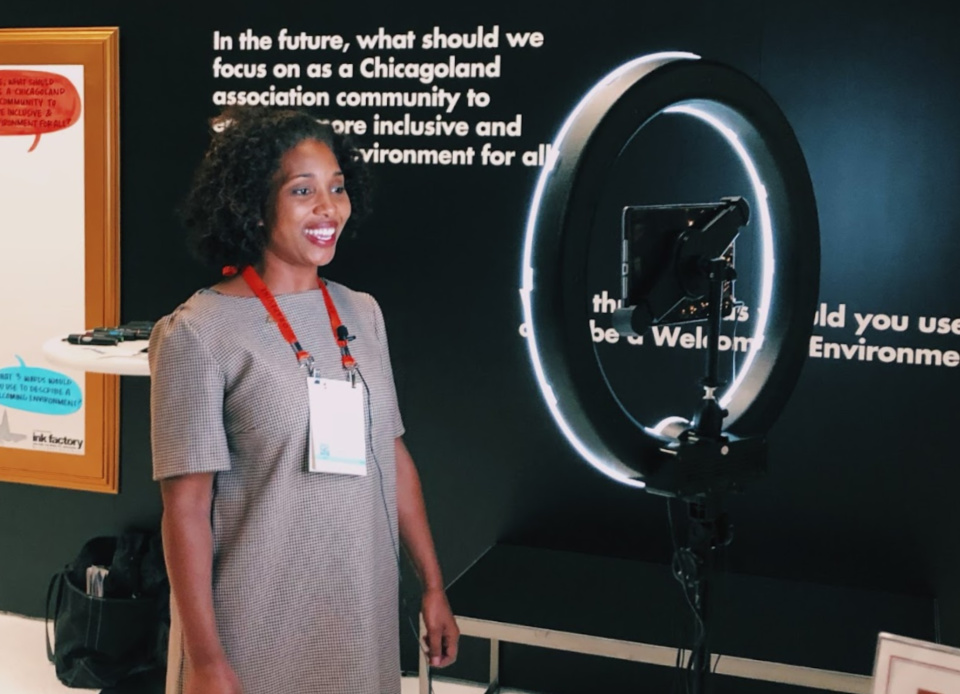 Producing high-quality videos can be difficult and time-consuming for companies. Gather Voices says it offers businesses a simpler solution by giving them the resources they need to record videos on their own time using their personal phones. The software walks users through how to record well-crafted videos on their devices. Videos are then uploaded to a Gather Voices library, where they can be edited, captioned and published on the platform in a few steps. The company also provides its customers with kiosks for multiple users to record videos in succession. Gather Voices has raised just over $1 million in seed funding to date, with the most recent raise coming in September 2019.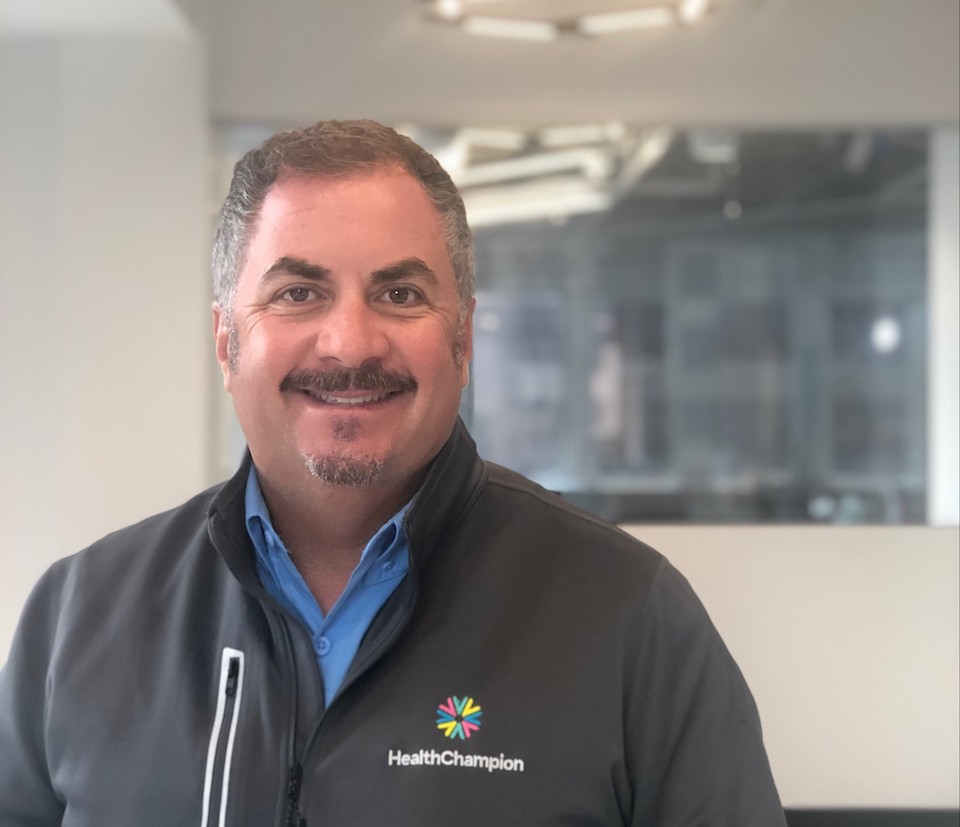 What if an app could digest all of the information from disparate health records and give patients a personalized plan to conquer their biggest health issues? HealthChampion aims to provide just that. The platform pulls in health data from all of a person's healthcare providers — physicians, therapists and trainers — and even includes information from wearables that track fitness and other medical devices. Based on that data, the platform uses machine learning technology to craft a personalized health program users can follow to improve their wellness, care for an elderly parent or manage a child's asthma. Records are backed up via the cloud and the platform enables direct communication with a user's network of health professionals.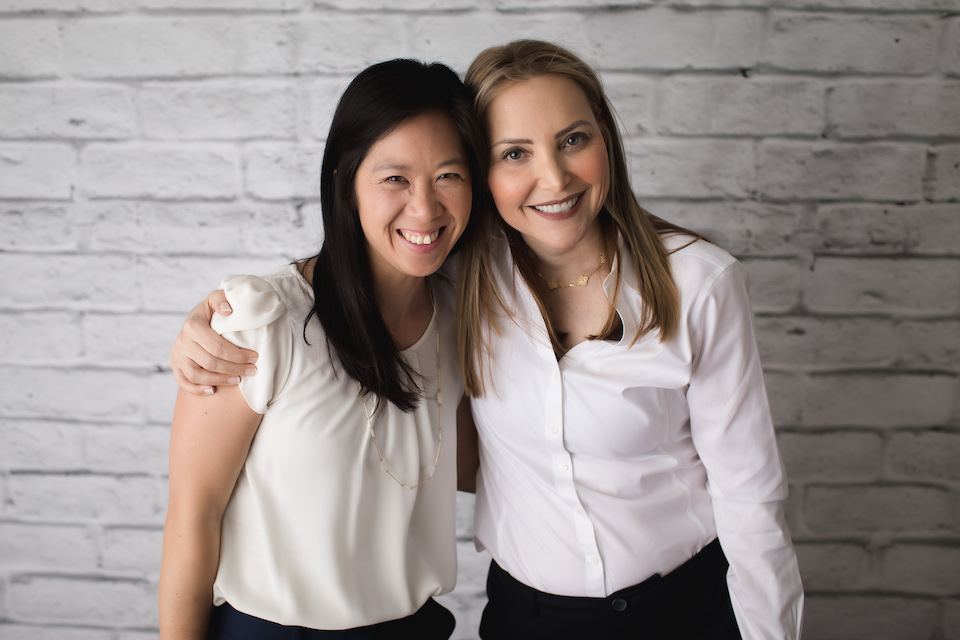 Honest Game is automating the process of determining the eligibility of high school athletes to play collegiate sports. A member of WiSTEM's 10th cohort, the company created a platform that compares a student athlete's courses, grades and standardized test scores against requirements to play in the National Collegiate Athletic Association and the National Association of Intercollegiate Athletics. The platform can also devise customized recommendations for how students can achieve or maintain their eligibility and presents them through a dashboard. Using Honest Game's technology, colleges and universities can track KPIs like graduation rates, college scholarships and student attendance. Honest Game has inked partnerships with Evanston High School, Niles North High School and other local organizations, and is looking to increase its reach.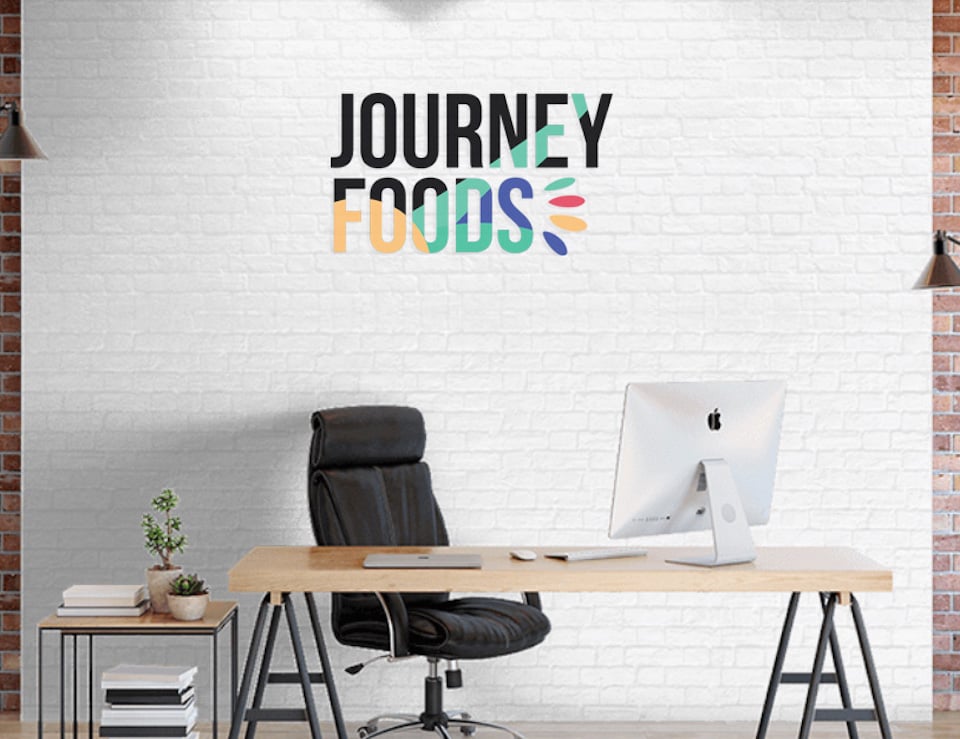 Journey Foods is on a mission to infuse snacks with nourishment, deliciousness and artificial intelligence. Its nutritional database and research arm analyzes millions of ingredients based on nutrition, taste and texture. The company then uses its AI-powered database to help food manufacturers find off-the-beaten-menu ingredients and craft healthier or more unique recipes that better align with their goals. Journey Foods also uses those insights to create its own consumer-facing micro-foods, which are cubes of nutrient-dense, all-natural fruit and vegetable purees meant to be used as healthy snacks for people of all ages. There are currently two flavors of micro-foods available on the company website and Amazon, with more expected to release in the future.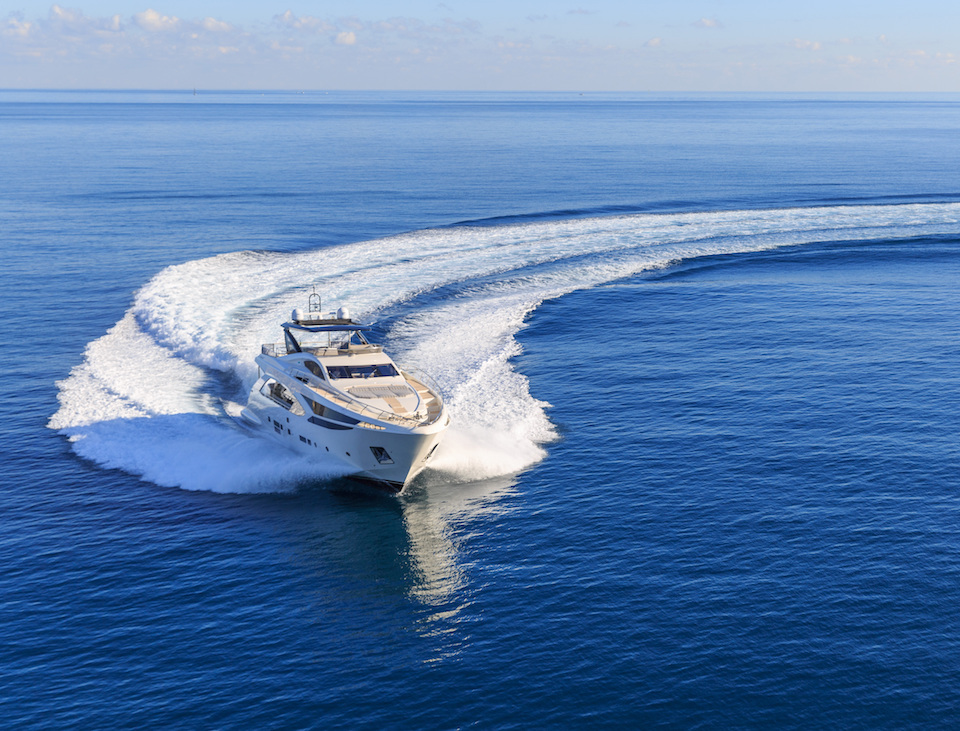 K4 Mobility is bringing web surfing to the open seas. The company provides broadband service to 80-foot and longer sea vessels using a proprietary algorithm that finds the best satellite or land-based networks available. Yachts, cruise lines and commercial shipping and fishing crafts are all serviceable through the platform. The company was founded by CEO Michael Small who previously led Gogo, which used similar technology to bring broadband to commercial airplanes. K4 Mobility raised a $5.2 million seed round in April 2019 that it used to expand the platform's reach.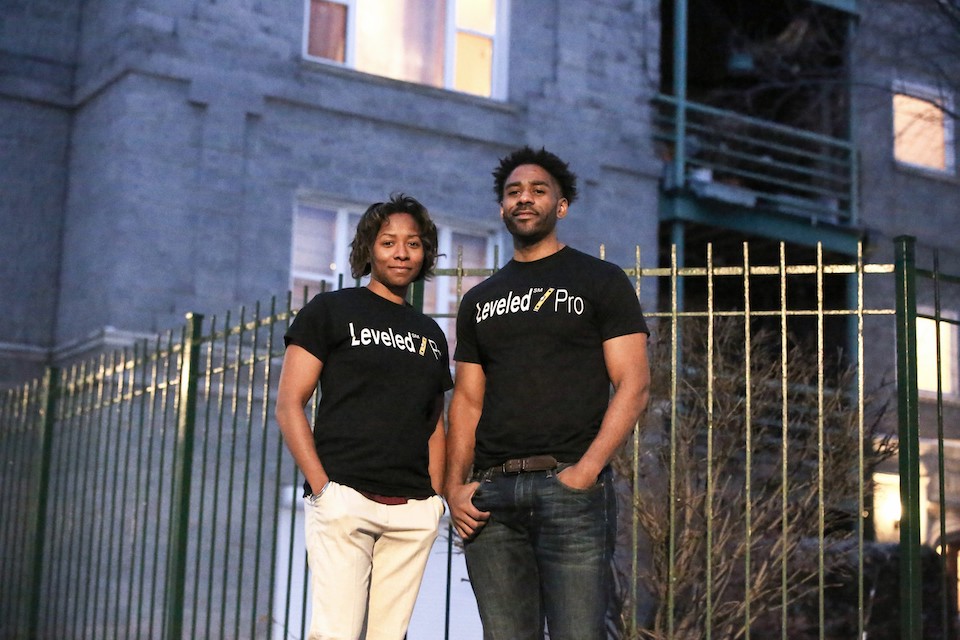 Home renovation projects can become a headache for everyone involved. Leveled Pro allows homeowners, investors and contractors to stay on the same page throughout project lifespans, offering all parties a specific set of features to ensure the project's success. In the app, homeowners can track progress, investors can manage expenses to optimize ROI, and contractors can manage and verify the necessary funds. The WiSTEM graduate hopes to expand outside the home and take on commercial construction projects in the future.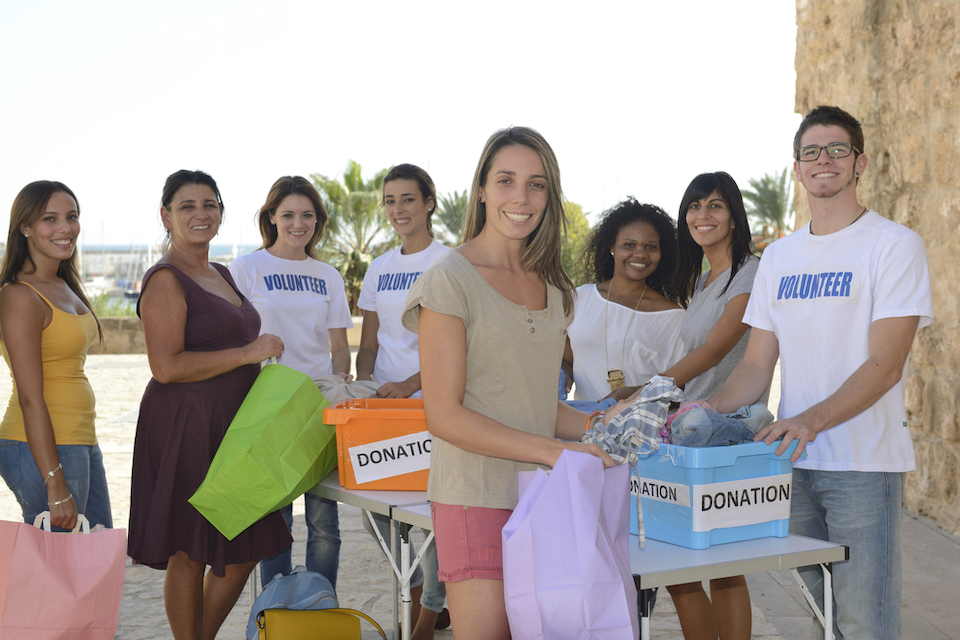 "Social good" isn't just a trendy phrase; it's becoming an increasingly important factor for employees across the workforce. Little Lion is tapping into this market by offering employers services aimed at increasing the number of altruistic initiatives they participate in. The WiSTEM graduate's growth platform connects companies with social impact advisors and charts a course for them to scale their philanthropic efforts while providing a metrics system to track growth. Little Lion also offers individual workshops that teach staff about topics like the importance of having a purpose-driven culture and how to manage work while raising a child.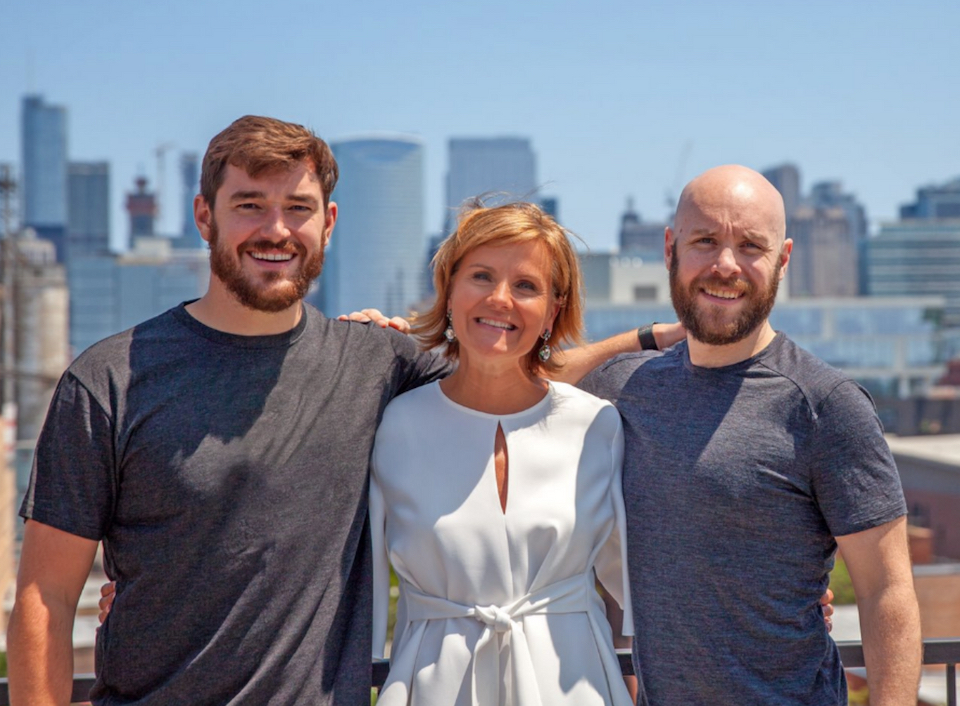 Mavely is helping consumers earn money while they shop by partnering with retailers and giving users cash-back incentives via its app. By doing so, Mavely gives direct-to-consumer companies exposure to the app's more than 15,000 community members, letting brands circumvent the costs of advertising on social media platforms like Facebook and Instagram. The company raised $1 million in funding in August and is actively adding more retailers to its platform, which currently includes 200 brands.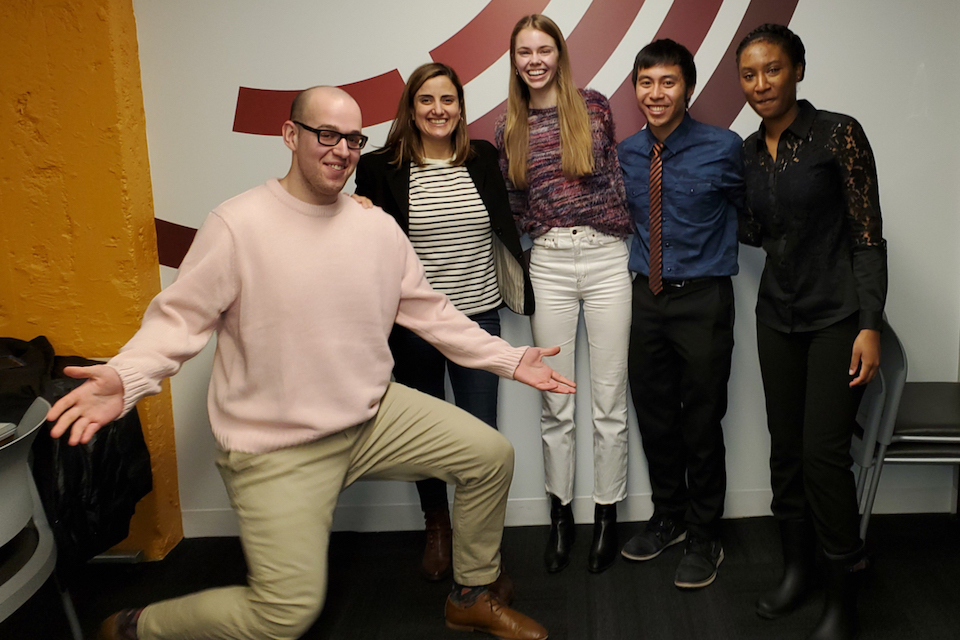 When fitness enthusiasts enroll in multiple memberships to meet all of their fitness needs, costs can add up. MyStrongCircle hopes to alleviate some of that financial stress by offering bundles of users' preferred gyms and studios with unlimited access for a single monthly cost. The MyStrongCircle app allows users to customize their fitness selections and book directly through the platform. Founded in 2018 by Borislava Baeva, the company has already secured 20 partnerships and will soon launch in Chicago, which now has an active waitlist. Whether users want to combine pilates with indoor cycling or boxing with a more traditional gym, MyStrongCircle's goal is to help them to break a sweat without breaking the bank.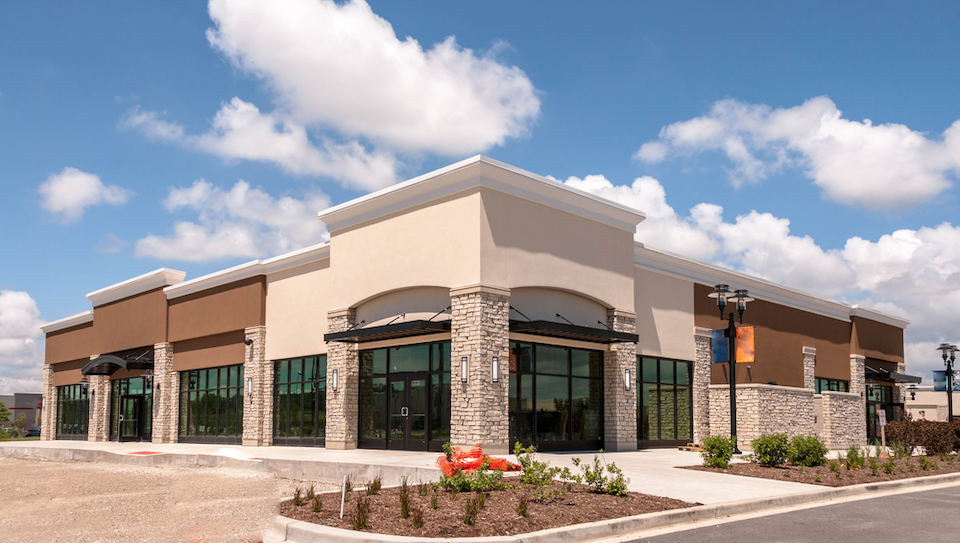 NativeERP is an enterprise resource-planning solution made for real estate that's built on Salesforce. The customizable service is capable of optimizing and automating workflows for real estate verticals including commercial, hotel, student housing and even RV sites. Acquisitions, operations, utility management and many other duties are managed through more than a dozen built-in components, accessible in a centralized location. Following a $2 million seed funding from March 2019, the platform is expected to evolve and the company plans to expand nationally.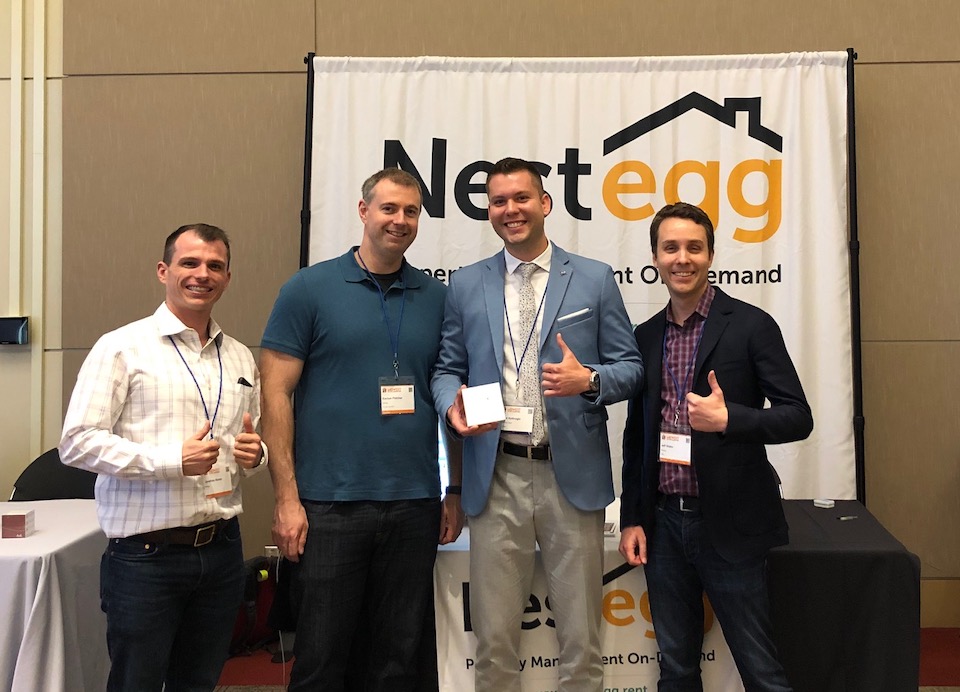 NestEgg is a multi-sided resource for property owners to manage their units. The platform allows tenants and owners to submit maintenance requests to the company's help center. Then, NestEgg's rental experts diagnose the problem and let owners review and book a professional from the company's network of discounted service providers. The company handles all coordination of services, and work progress is tracked within the platform. NestEgg's team can provide owners with free advice on property management, tenant issues and more, and the platform also works as a rent collection portal. The company raised over $1 million in seed funding last year.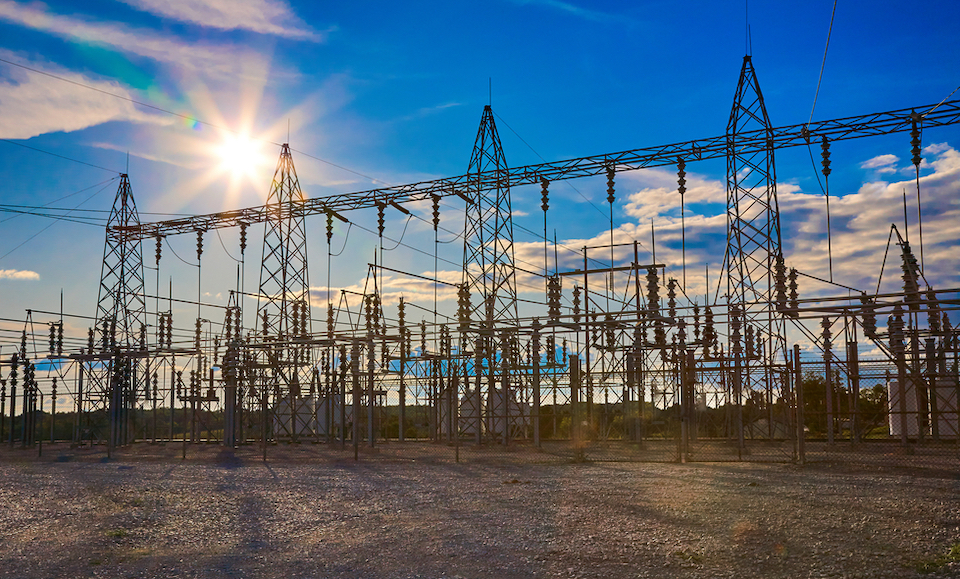 The clean energy effort is full steam ahead, and consumers can now earn rewards for their energy-conscious efforts. Founded in 2017, Omega Grid plans to be a part of a new era of energy where blockchain tech is implemented into the fabric of existing power infrastructure. Specifically, Omega Grid has developed a blockchain-based software that could potentially allow peer-to-peer management of energy resources, rather than relying on traditional utilities. Omega Grid recently developed a partnership with the utility Ameren, implementing Omega Grid's software into Ameren's experimental microgrid.
Hydrocephalus occurs when water builds up within the cavities of the brain, causing brain damage. Those who suffer from hydrocephalus — around 1 million individuals annually— have a new option to moderate the side effects of the ailment. Founded in 2018 by John Rogers, Amit Ayer and Siddharth Krishnan, Rhaeos offers a bandage-sized shunt monitor to potentially prevent the side effects of hydrocephalus before they happen. The FlowSense monitor, which is placed on the neck, detects the presence and magnitude of cerebrospinal fluid. Data is then relayed to a mobile app where patients and doctors can make a more informed medical decision. Rhaeos is currently working to gain approval from the Food and Drug Administration.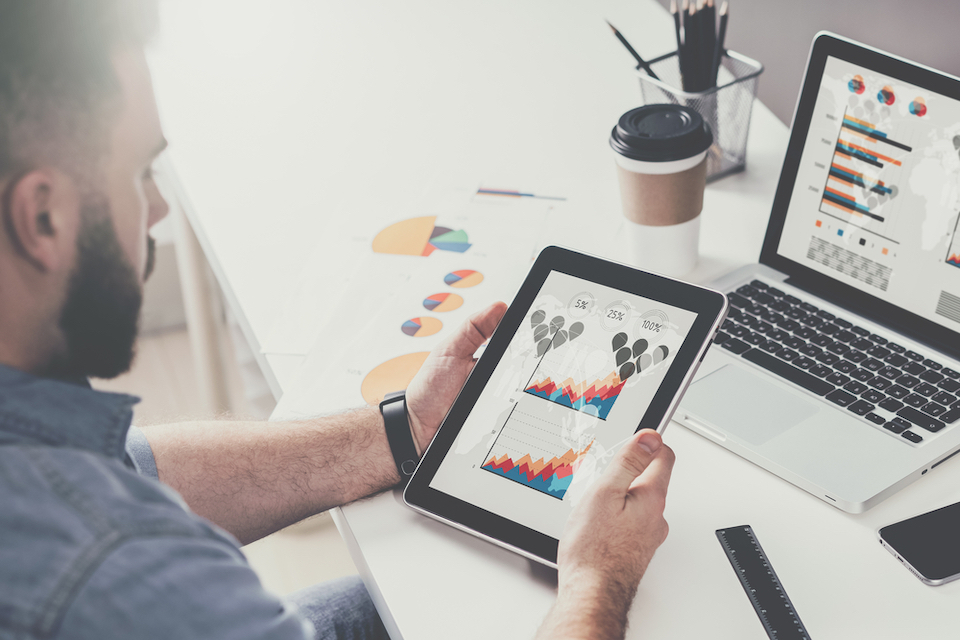 It's crucial for a company to keep a pulse on how customers feel about its brand, product and mission. Speciate AI wants to provide more clear insights on this information through an AI-powered platform that digests unstructured user data from videos, images, reviews and audio recordings. The platform then gives companies insight into the effectiveness of their marketing strategies and analyzes how they stack up against competitors. Co-Founders Kate Besser and Paul Blase tapped into their backgrounds in market strategy and data analysis to launch the company in 2018, the same year they raised $2 million in seed funding.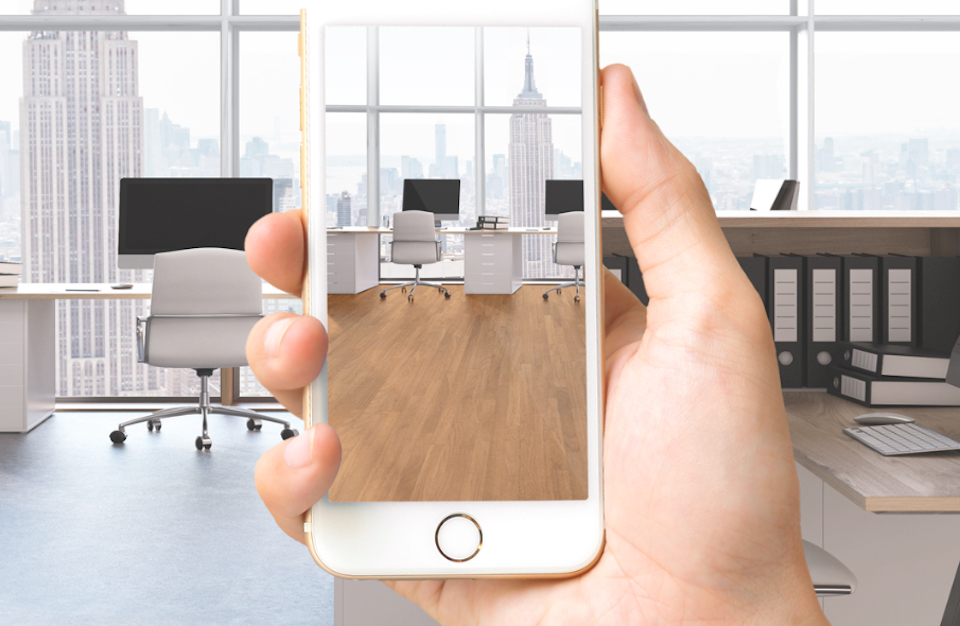 Though Specifix is one of the many Chicago tech companies that's in the B2B software space, it's one of only a handful that specializes in augmented reality software. The startup's technology is used by companies in the paving and flooring industries to give customers a better idea of what carpet swatches and pavement samples could look like once installed. The company's tech is available as a white-label iOS app and web application.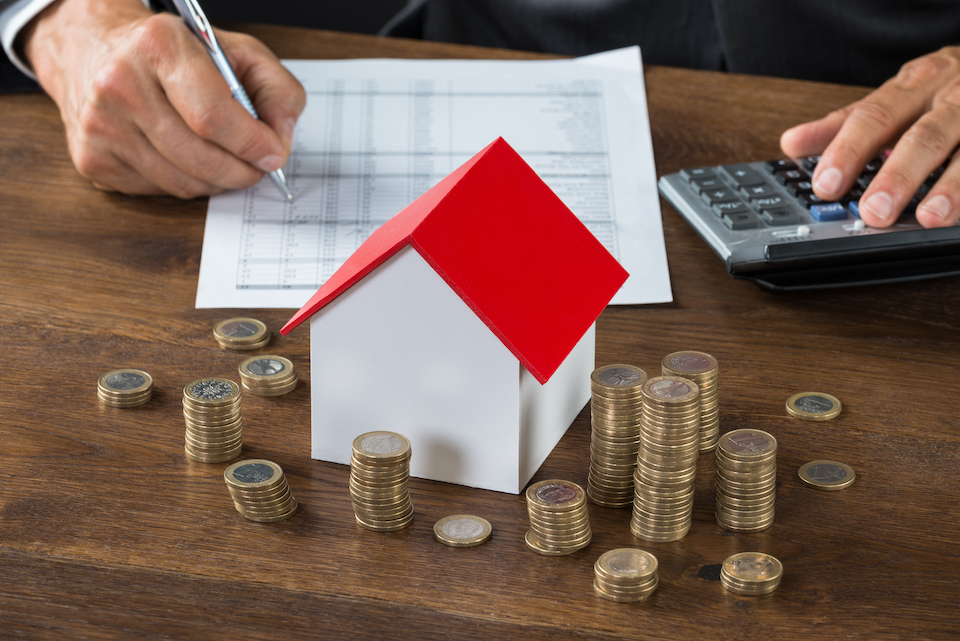 Real estate tech company taxProper had a strong 2019. The company was part of Y Combinator's summer cohort and its co-founders, Geoff Segal and Thomas Dowling, were recognized in Forbes "30 Under 30" Law & Policy list. TaxProper developed machine learning software that automates property tax assessment appeals, enabling homeowners to save significantly in property taxes.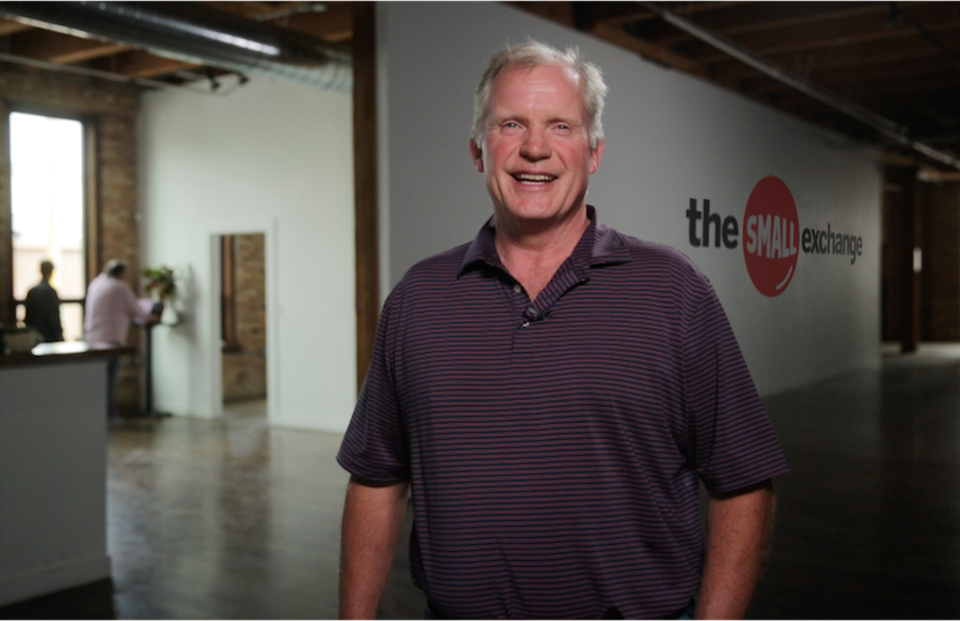 The Small Exchange is a customer-focused futures exchange for investors. CEO and company President Donnie Roberts started the company to give members of the public access to proprietary futures products that were once exclusive to institutional investors due to the large size of the futures. The Small Exchange reduces the size of the products to make them more manageable and accessible to more traders. His mission was supported by a $10 million investment in May of 2019, which was used to expand The Small Exchange team. 
Tillable wants to help landowners and farmers harvest big wins. Tillable is a data-centric service that gives landowners additional options for renting farmland and helps farmers find available land to rent. Tillable provides a one- or three-year rental agreement to the landowner and manages the land for the lease's duration. Farmers place blind bids on properties they wish to cultivate, and Tillable considers details like past yields, growing history and more to select the best fit. Once a farmer rents a space, they're able to track details like soil management, fertilizer usage and more via Tillable's reporting tools, all of which are reported back to the landowner. The company raised an $8.25 million Series A in February and used the financing to double its staff and deepen the data it provides.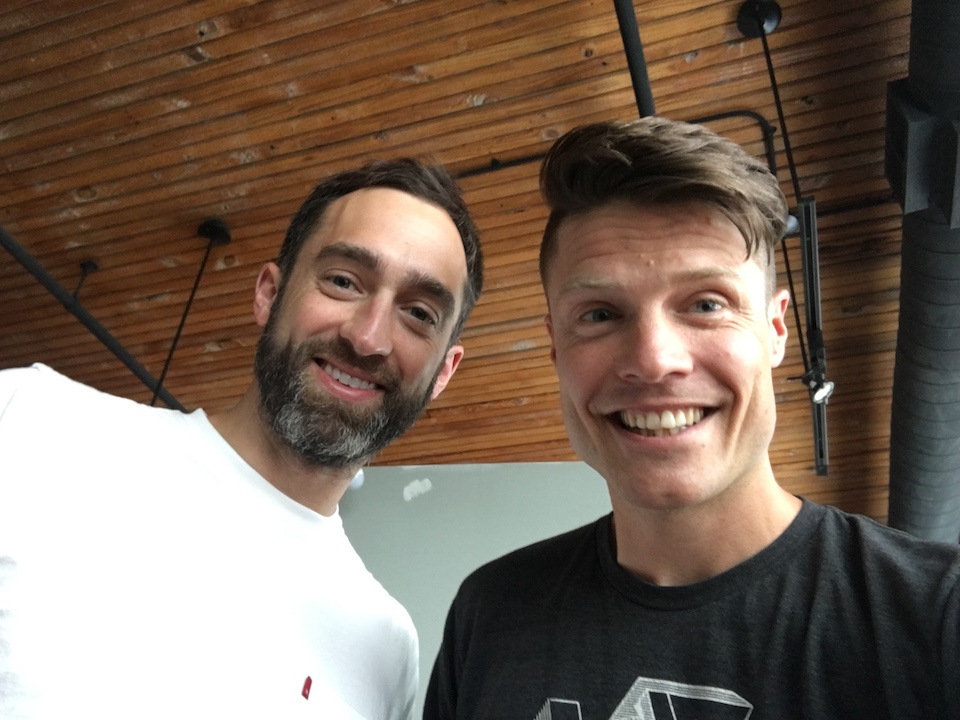 Once a podcast's recording sessions conclude, there's still a lot of work to be done. Transistor.fm handles the publishing, distribution and analytics of a podcast, using an episode's MP3 file or the RSS feed of the entire show. The two-person company — consisting of Co-Founders Jon Buda and Justin Jackson — then publishes podcast episodes on Apple Podcasts, Spotify, Google Podcasts and other host platforms. Other services include website creation for customers' podcasts and embedding technology that enables direct listening on webpages and in tweets.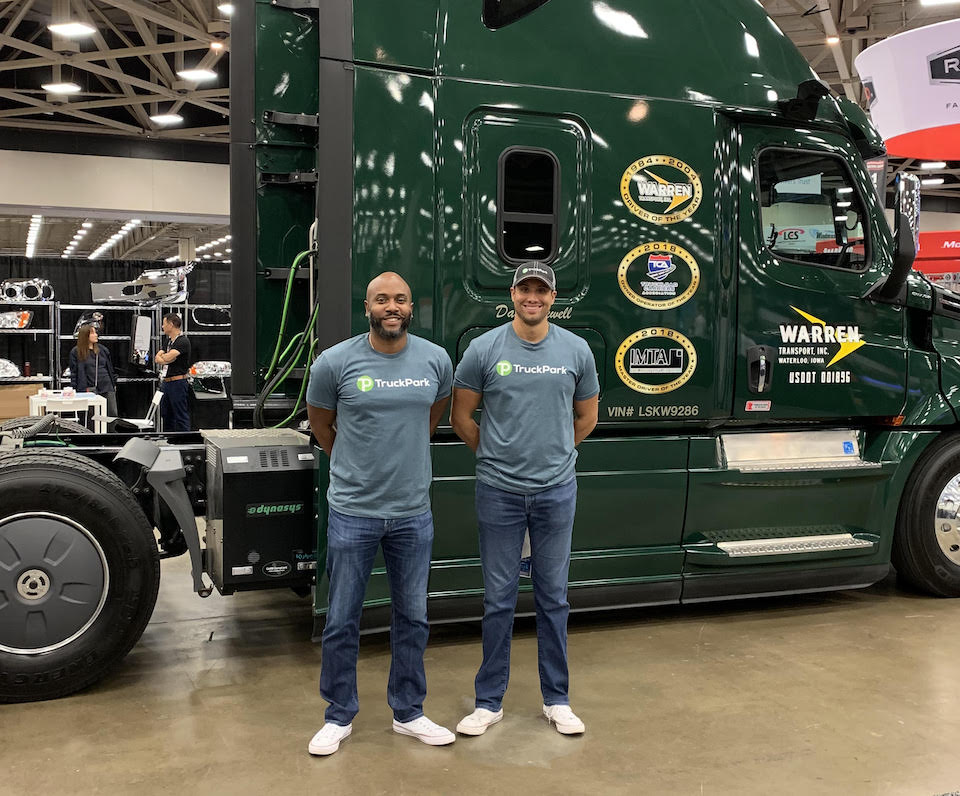 Finding parking in the city sometimes feels like a Herculean task. Now, imagine trying to find a spot for a 70-foot semi-truck. TruckPark's app provides freight haulers nationwide with their choice of secured parking spots for up to 12 hours by connecting them with private lot owners. Beyond individual drivers, the platform also caters to partners that can ensure safe and reserved parking for entire driver fleets, efforts that were bolstered by a $500,000 seed funding raised in 2018.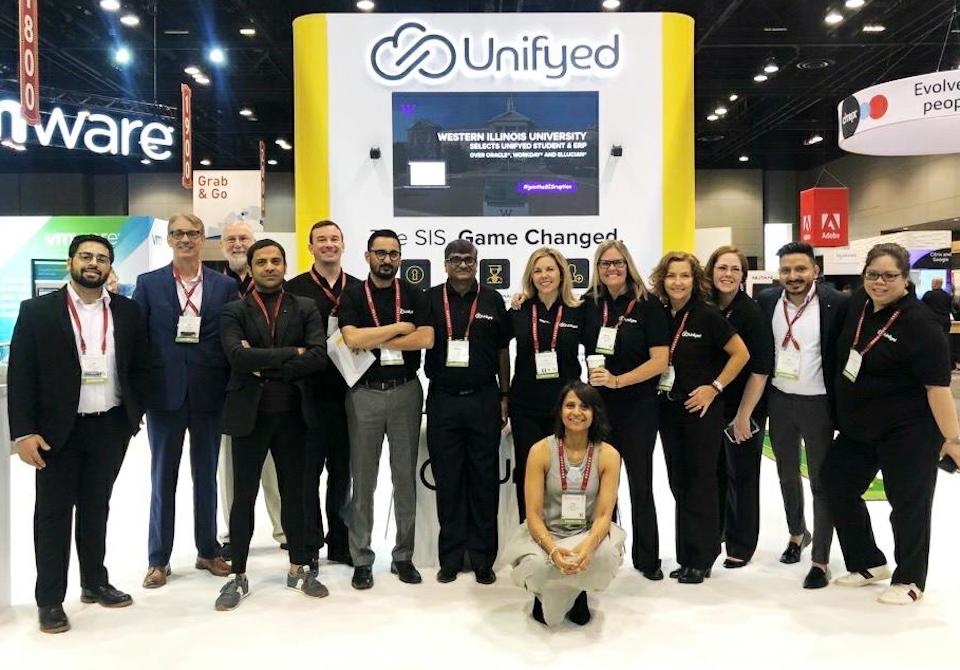 Life at a college — for students and administrators both — is a busy time. Between admissions, financial aid and class management, students and staff have a lot to handle. Unifyed's platform, which offers education management software from top to bottom, is currently employed at more than 850 colleges and universities in seven countries. The company raised a $5 million Series A round in its founding year of 2017, and in October of 2019, signed a 10-year, $2.8 million contract with Western Illinois University.
Uphold Health is working to personalize and streamline end-of-life health care for patients. The company, a graduate of healthtech incubator MATTER, pairs patients with a licensed clinical social worker who guides them through ideal treatment and care options based on their wants and needs. It combines consultation with technology and has a number of features on the platform, including educational resources for patients, care documentation, integration with healthcare systems and an employee benefit portal. Uphold expanded to Houston and Boston in 2019 and aims to raise seed funding in 2020.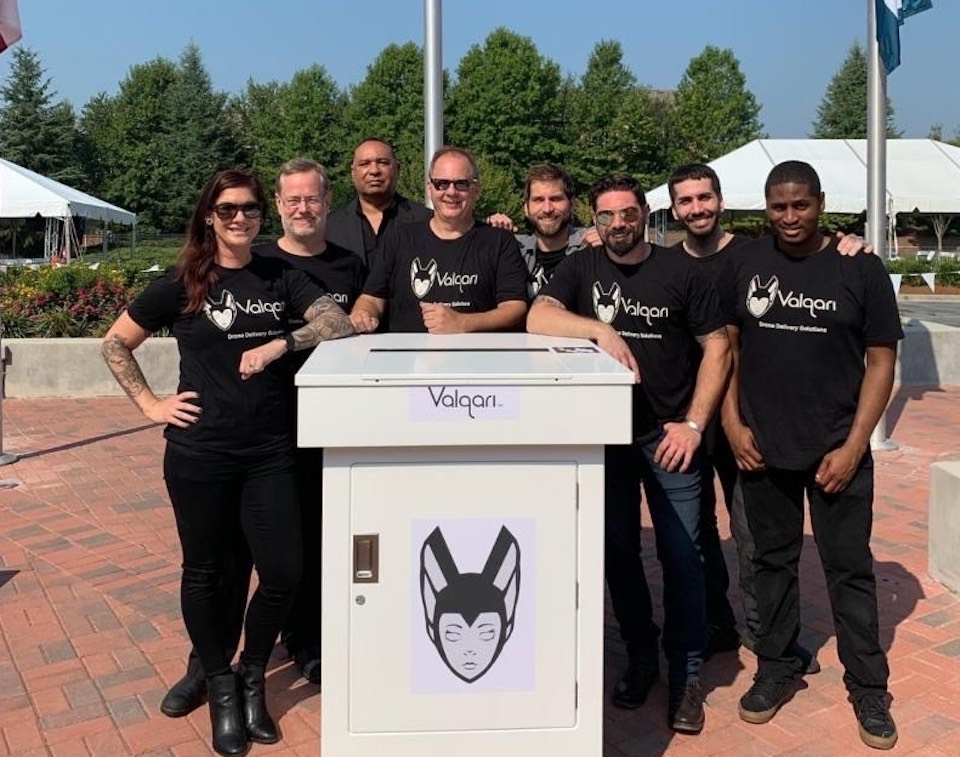 First, there was two-day shipping worldwide. Now, Valqari wants drones to deliver packages. The company has developed a mailbox intended to be usable by virtually any drone, where the machines can land and deliver parcels to a secure storage container. Valquari recently inked a partnership with Sprint, becoming the first smart mailbox to connect to its HTC 5G Hub. To date, the company has raised $1 million in funding.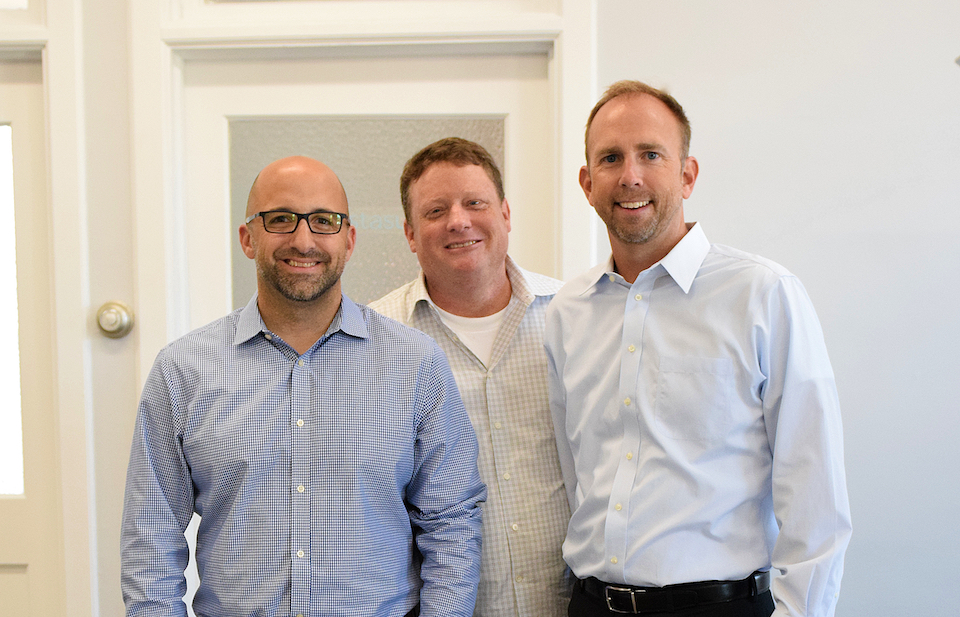 If a picture says a thousand words, what happens when teams can share photos (and videos) and discuss them on message boards? Vistasuite hosts a mobile and desktop-based visual communication, collaboration and storage platform for small to enterprise-level businesses. Users can upload media to customizable hubs where those with access can view, comment on, favorite or download shared media. Vistasuite works to eliminate the need for teams to discuss images in lengthy email chains where attachments can easily be lost. The company has raised almost $1 million in seed funding since founding to help spur those efforts.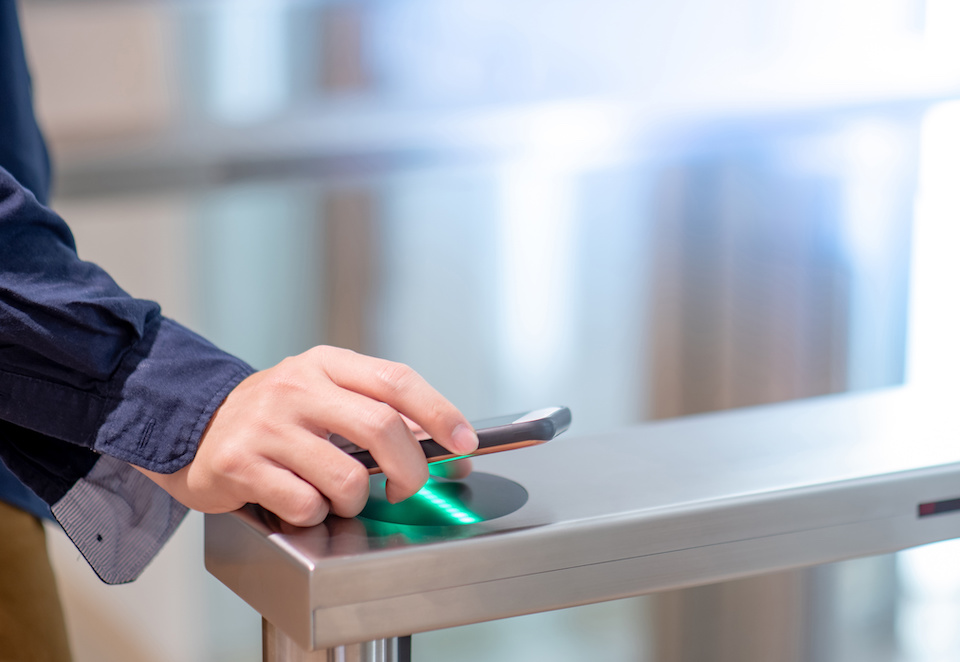 Zerv wants to turn cellphones into keys. The company's hardware and software make digital access readers found on apartment buildings, garage doors, hotel rooms and office buildings unlockable via Bluetooth. A member of the hardware incubator mHUB, Zerv creates digital skeleton keys that can integrate directly with their target access points — without requiring upgrades to existing systems. Following a $750,000 seed round in January 2019, Zerv is gearing up to produce around 10,000 hardware units and is looking to raise more capital. 
About Built In Chicago's 50 Startups to Watch
Once each year, Built In Chicago hand-selects startups that have the vision, team, focus and funding to drive innovation within the tech community. For our 50 Startups to Watch in 2020 list, we chose local companies founded within the past three years that we believe have positioned themselves for rapid growth and scaling in the year to come.