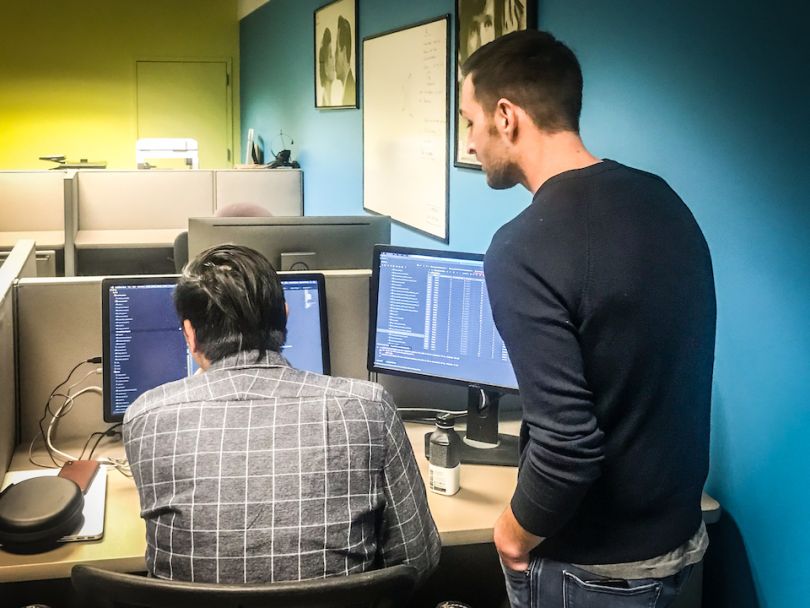 You'd think that energy brokers, who work with suppliers across the country to facilitate sales of power to businesses, would use a ton of high-tech tools. But in the real world, many energy brokers rely on spreadsheets to manage customers and pricing, and email to communicate with suppliers and buyers.
If the idea of comparing prices in spreadsheets and negotiating deals over email sounds inefficient, that's because it is. The team behind BrokerX agrees, which is why they've developed a cloud-based platform to streamline and simplify operations for energy brokers.
"The energy industry is very high-touch but low-tech," said CEO Brett Jurishi. "We're creating a high-tech, high-touch platform that automates a lot of the manual processes in their work."
BrokerX is designed to enable brokers to spend less time on manual tasks and more time working with customers. The platform features a customer-relationship management system, a pricing engine that allows brokers to request rates from multiple suppliers, a tool for generating polished-looking proposals and a contract generator.
Users can work with their existing suppliers or tap into BrokerX's nationwide supply base, which makes it easier to find the right type of energy at the right price.
"The platform was designed to be easy to use and to match the existing workflows of brokers," said co-founder and VP of Product Vitaliy Kuznetsov. "We want to help them do what they do best, which is finding the right solutions for their customers quickly."
Jurishi and Kuznetsov began work on BrokerX in mid-2018, and operated in stealth prior to the company's official launch earlier this year. During their time spent flying under the radar, the co-founders ingrained themselves in the Chicago energy community to learn more about the pain points brokers were experiencing and address them its product.
"Sometimes, companies build something without really understanding market fit," said Jurishi. "We were able to have customers prior to us even building the product, which allowed us to take their pain points and illustrate them within the platform. We started with market fit."
BrokerX currently has a headcount of five people, and Jurishi said the goal is to grow the startup in the same way he grew the last company he co-founded: DRIVIN, which went from a single employee to 40 in three months. The company is building up its tech team first, and will then begin hiring across the board.
I want to contribute to the city's entrepreneurship scene, build a successful company here and yell about it from every corner."
In addition to growing the team, Jurishi said another goal for the company is to be in all deregulated energy markets by the end of the year.
To Jurishi, the decision to build another company in Chicago was an easy one. For Kuznetsov, building BrokerX here provides a chance to give back to the local tech scene — and show people in a certain West Coast tech hub that the next big thing can come from the Windy City.
"I've worked in Silicon Valley, and everyone always says that's where you need to be if you want to build a company," said Kuznetsov. "But I'm very passionate about Chicago. I want to contribute to the city's entrepreneurship scene, build a successful company here and yell about it from every corner."