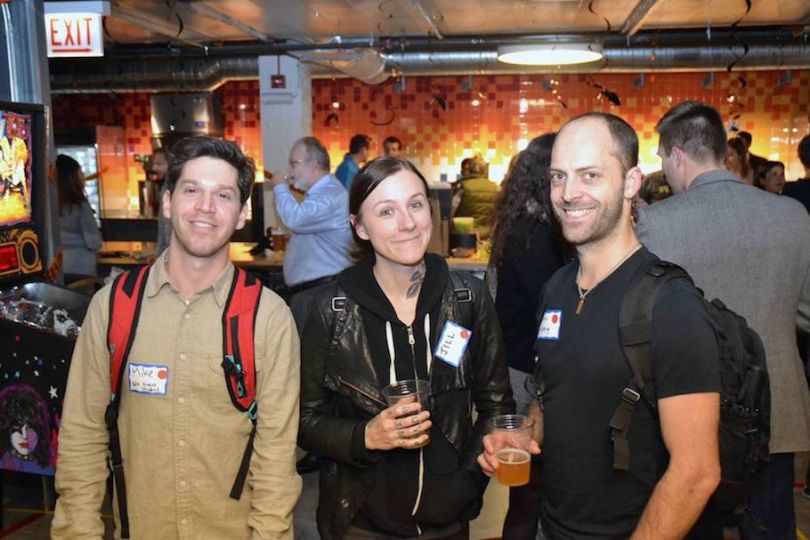 There are a ton of Chicago tech events to attend this week. Fortunately, we trimmed down the list to the five best events. If you're looking for more to do be sure to check out our full events calendar.
Back to Basics: Nmap Workshop, Nov. 13 at 6 p.m.
This workshop gives you the chance to learn about Nmap, a network discovery and security auditing tool used by cybersecurity professionals around the world. The event will be led by Jose Hernandez, a vulnerability research analyst for NTTSecurity and the lead of the Vulnerability Disclosure Program for the Global Threat Intelligence Center.
Chicago Founder Night Out - Entrepreneur Networking, Drinks, & Fun!, Nov. 13 at 6 p.m.
Concrete Cowboy hosts this event designed to bring founders and CEOs together for a night of casual networking. In addition to local entrepreneurs, the event will be attended by the Chicago Founder Institute's director, as well as mentors and graduates from the program.
BNC Venture Capital Group, Nov. 14 at 5 p.m.
Three startups will have 10 minutes to pitch a group of angel investors, early stage venture capitalists and private equity firms. In addition to the pitch competition, this event also includes an opportunity for networking.
Startup Grind: Juha Koponen, CEO & Co-founder at Swap.com, Nov. 14 at 6 p.m.
WeWork State Street hosts this fireside chat with Swap.com co-founder and CEO Juha Koponen. In addition to Koponen's talk, there will be opportunities for networking over drinks and light bites.
Chicago Node.js Meetup!, Nov. 15 at 6 p.m.
Join other developers for a night of networking and presentations centered around Node.js. This event is held at Cars.com's headquarters.