Chicago's startup scene is full of mission-driven tech companies working to make us healthier, improve access to social services and help parents recapture lost time. We spoke to six of those companies to learn what motivates them, and how their missions shape every aspect of their product development, hiring and culture.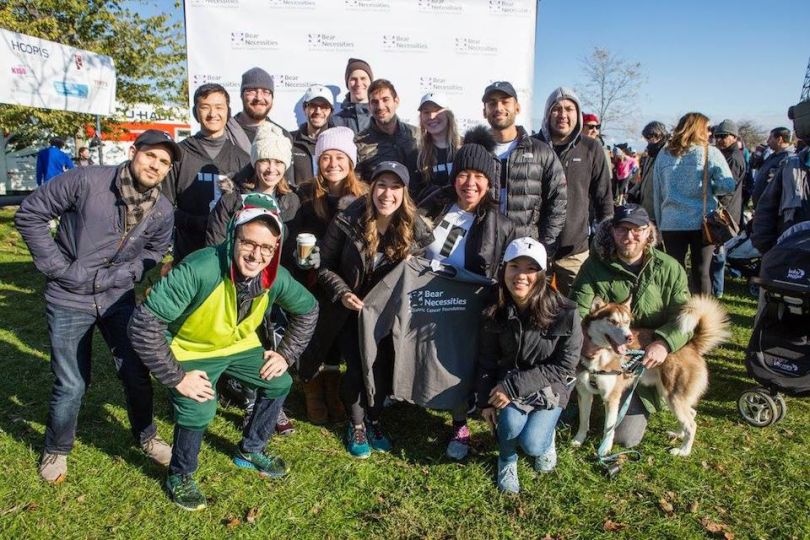 Tempus uses big data and machine learning to help physicians deliver more personalized cancer treatment. COO Ryan Fukushima said the company's mission to fight cancer using data is amplified by the fact that many staff members have been directly or indirectly impacted by cancer.
What is your mission?
Our mission is to improve outcomes for patients diagnosed with cancer by empowering physicians with software and insights to make data-driven decisions.
How does it impact product development?
The key to delivering more precise care and discovering eventual cures for diseases such as cancer lies in our ability to use big data, artificial intelligence and machine learning to better understand genetically based algorithmic patterns.
We've spent the last two years building products that aggregate data utilizing the most sophisticated technologies, including machine learning, cluster computing, next-generation sequencing, natural language processing and AI-assisted image recognition. These products power a variety of clinical and research applications in clinical decision support and cutting-edge academic research at cancer centers nationwide today.
How is Tempus' culture and hiring shaped by its mission?
We are building a mission-driven team that shares a commitment to improving patient outcomes and that can tackle tough problems and think about cancer from every angle. When hiring, we look for skilled candidates with grit. We also like to have a good time and bond over weekly happy hours, monthly volunteering opportunities and cross-team events like beach volleyball. It's not every day that designers work with bioinformaticians or developers work with next-generation sequencing lab techs, so building those relationships is critical to our success.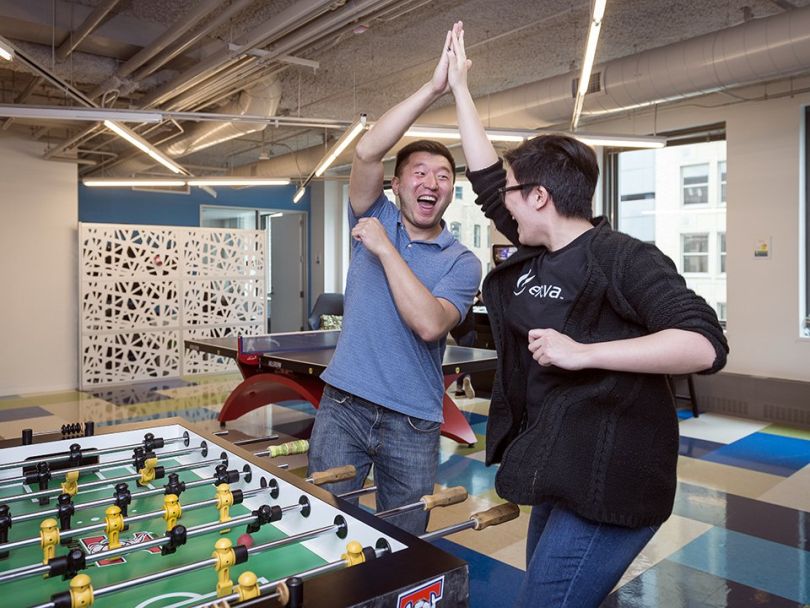 Enova is an online lender that leverages data analytics to provide loans to people turned away by traditional financial institutions. COO Greg Zeeman said a large part of the company's mission and approach to product development is shaped by the wants and needs of its customers.
What is your mission?
Our mission is to help hardworking people fulfill their financial responsibilities with fast, trustworthy credit. Many people can't get access to credit they when they need it most, for instance when their car unexpectedly breaks down. We're focused on closing the credit gap with responsible products and services online so that people can move forward with their lives.
How does it impact product development?
Our mission is the "what" we do, and a large part of "how" we accomplish our mission is by upholding our core value of putting the customer first. We take that seriously when launching new products and making improvements to existing products. Customer feedback directly influenced the creation of our NetCredit installment loan program.
How is Enova's culture and hiring shaped by its mission?
We just hit a major milestone — serving 5 million customers across all of our brands — and we used the opportunity to put together a short film featuring our customers and their stories. To us, serving 5 million customers meant helping 5 million people access credit when they needed it most. It was impactful for us to hear and see our customers tell their own stories.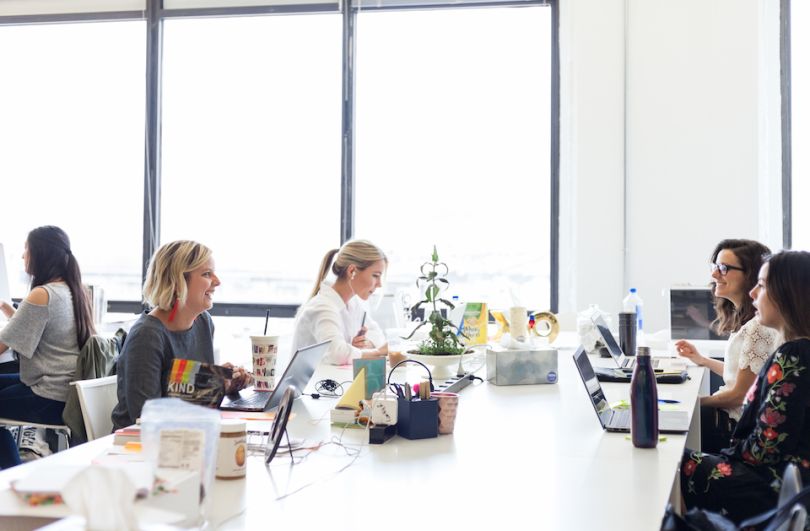 Mac & Mia is a curated shopping service for parents looking to dress their kids in the latest styles. But to founder and CEO Marie Tillman, the company's mission is less about turning tykes into fashion icons and more about giving parents a way to reduce stress.
What is your mission?
Our mission is to create more time in a busy parents life.  
How does it impact product development?
We put the customer at the center of everything we do and deliver a personalized experience based on what works for each family. Whether that's delivery frequency, methods of communication or the mix of items in the box, we aim to make the experience as smooth as possible. Parents are tasked with juggling so many things. Shopping for their kids should be easy and fun.
How is Mac & Mia's culture and hiring shaped by its mission?
We look for people with energy and enthusiasm for our mission and our customers. Our stylist team is predominately made up of working moms who really empathize with our customers.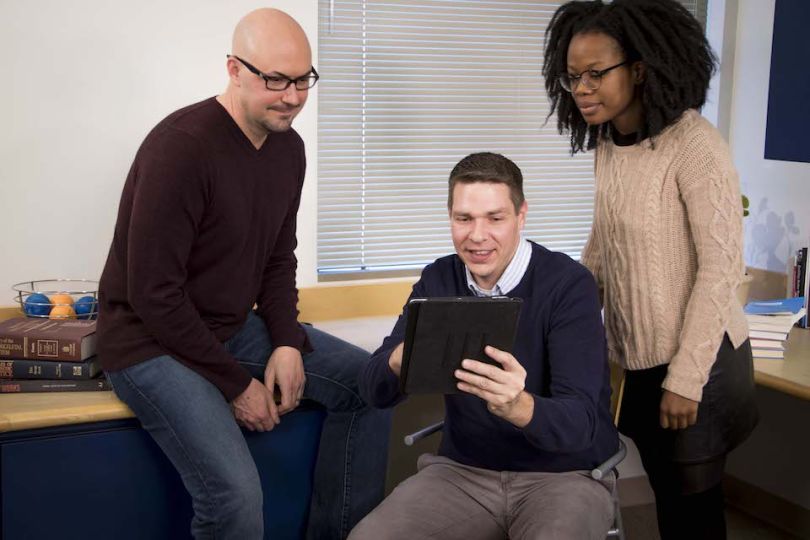 Veritas Health is a publishing network whose articles help people understand, prevent and treat pain and injuries. Its four websites cover back, spine and general pain along with arthritis and sports injury relief, and all content is written by medical professionals. HR manager and legal counsel Katie Eveleigh and creative director Jeana Clark said the company's mission guides both its content strategy and its hiring.
What is Veritas Health's mission and how does it impact your content?
Clark: Our mission is defined by four key elements that drive our content. First, we believe everyone should have access to unbiased, comprehensive and trusted content. Our content is 100 percent original and blind-peer-reviewed.
We also prioritize building trust with readers. This is accomplished by educating them in a straightforward and bias-free manner. We are not owned or directed by companies that sell products or pharmaceuticals, and none of our articles are written to sell products.
Finally, we believe our work makes the world better, and as such we work incredibly hard. The aim of our content is to help people make better treatment decisions and to offer hope for a fulfilling and meaningful life with less pain. Our success is a result of employees who are driven to make a deep-rooted and positive impact.
How is Veritas Health's culture and hiring shaped by its mission?
Eveleigh: We're looking for hard-working and smart thought leaders who find challenges to be fun, inspiring and rewarding. The work we do is challenging and we set a high bar for quality and productivity. Our atmosphere is casual but also intense and focused. We are looking for long-term, sustainable and significant impact from those we hire.
Chicago startup mRelief is working to make it easier for people to apply for government benefits. Its platform simplifies the application process and can be accessed via SMS or any browser. CTO Genevieve Nielsen and president and executive director Rose Afriyie said the company's mission and values directly influence both its hiring and product development processes.
What is your mission?
Nielsen: Our mission is to restore dignity by transforming access to social services. We envision a world where anyone can access the social safety net without it contributing to the already stressful circumstance of poverty. We built an easy-to-use tool to help low-income Americans find out if they qualify for food stamps. More than 150,000 families have used our food stamp platform to connect to social services.
How does it impact product development?
Nielsen: We begin every product meeting by analyzing who we have helped receive benefits in the past week and who is still in the process. We consider every product decision in the context of how we are advocating for our users as they access critical services.
How is mRelief's culture and hiring shaped by its mission?
Afriyie: One of the first conversations we have with any candidate is about our mission and values. Our values are empathy, privacy, accessibility and delivery. Along with the values that frame how we want state governments to treat those who are in poverty, mRelief's internal values also consider the courage it takes to ask for help. We believe that moment is sacred and should be treated seriously.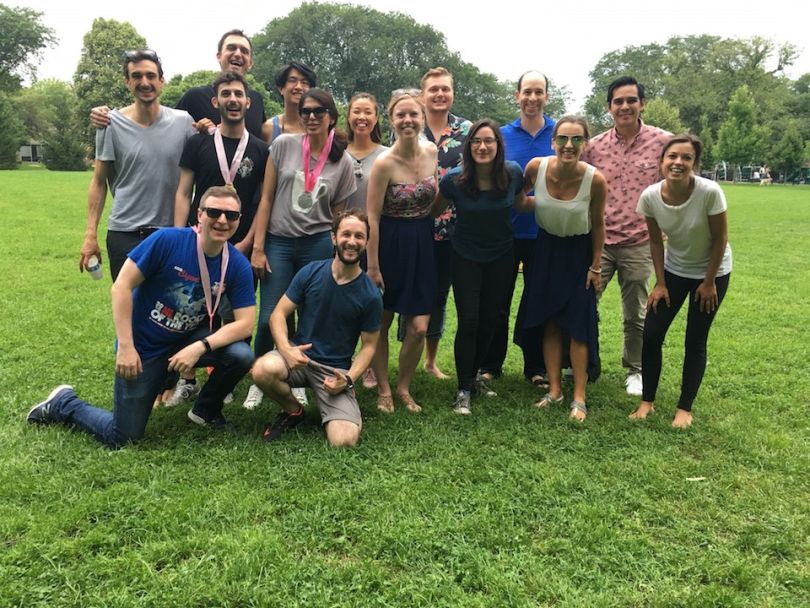 SwipeSense was founded to help hospitals reduce the rate of hospital-acquired infections by improving hand hygiene. According to co-founder and VP of product Yuri Malina, the startup's success has led to a broadening of focus.
What is your mission?
SwipeSense's original mission was quite specific: to save lives by increasing hand hygiene in hospitals in order to reduce hospital-acquired infections. That mission has since evolved into creating a platform for connectivity that increases safety, efficiency and reliability in healthcare. We are now working toward a future where healthcare delivery is safer for everyone.
How does it impact product development?
Our mission is key as we develop our product roadmap. Ultimately there are a lot of business opportunities we could pursue, but we're going to focus on building applications and features that make a positive impact.
How is SwipeSense's culture and hiring shaped by its mission?
We look for candidates who want to make an impact. Our first core value is "driven by purpose." Everyone across all departments is part of the solution and working towards this common goal.