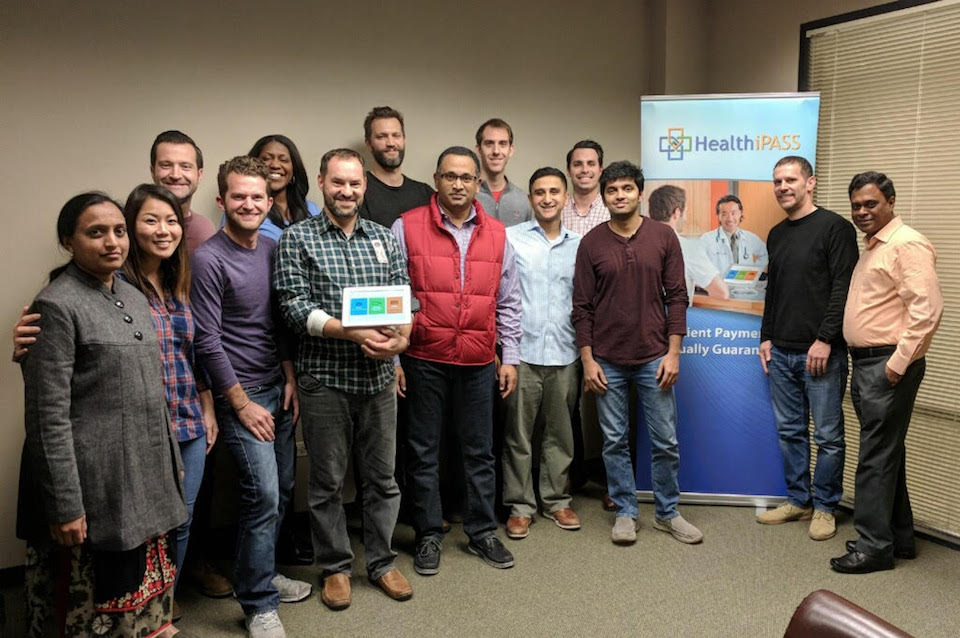 "Streamlined" and "transparent" aren't words commonly used to describe the healthcare payment process. Chicago startup HealthiPASS, which builds a tablet-based payment solution for healthcare providers, is trying to change that.
On Wednesday, the company raised a $7.2 million Series A in a round led by FCA Venture Partners. OCA Ventures, Healthy Ventures, HealthX Ventures and Waterline Ventures also participated in the round.
"Today, nobody tells you what your benefits are or what your expected out-of-pocket costs are," said CEO Rajesh Voodiraju. "HealthiPASS educates patients and helps them understand their financial responsibilities."
HealthiPASS is a combination check-in station and payment platform. A patient checks in for their appointments by swiping a credit or debit card, or by scanning their driver's license. HealthiPASS also emails an appointment-specific QR code and verification code that can be used to check in.
Moreover, patients don't need to fill out paperwork when checking in at the doctor's office, because appointment data is sent automatically to the platform.
Once the patient has signed in, the platform provides a detailed breakdown of the visit's cost, including what's covered by insurance and what needs to be paid out of pocket. Patients cover copays and other upfront fees when checking in, with a bill for the remaining balance sent electronically after the insurance carrier's portion has been paid.
In addition to providing added transparency to patients, the platform also makes it easier for providers to collect payments. HealthiPASS said healthcare providers using its platform achieve net collection rates of 90 to 96 percent.
"Healthcare billing is notorious for complexity and confusion," said FCA Venture Partners managing partner John R. Burch Jr. in a statement. "This platform is easing the pain points for both patients and providers, positioning HealthiPASS to profoundly impact the patient experience and the future of healthcare revenue cycle."
Voodiraju said the Series A will be used for platform improvements and hiring. The company is exploring the use of machine learning, among other technologies, to further differentiate HealthiPASS from competitors. On the hiring front, Voodiraju said he expects to add at least two dozen people, spread across all teams, to the company's Naperville-based headquarters.
"Our aims are set very, very high," said Voodiraju. "We're in an $8 billion market, and we feel like our team and product will help us claim a fair share of that market."